Baby Shower Printable Games and Ideas
This post may contain affiliate links. As an Amazon Associate, I earn from qualifying purchases.
Are you going to host a baby shower? Then as part of planning the event, you may also need a few baby shower printable games and ideas to make it more fun for the guests!
Although baby showers are not so easy to organize these days because of the pandemic and the restrictions that come with it, a baby shower is a special experience in the life of the mom-to-be. So even if it is going to be virtual, it's important to celebrate the mom and baby.
Before the mom-to-be opens her gifts (or the mom if the party takes places after the baby's arrival), it may be a good idea to break the ice and have a few good laughs with some exciting baby shower games. It seems everyone loves these fun downtime activities!
If you are looking for a few game ideas that you could include in the baby shower you will host, keep reading! I will show you a few simple examples so you can create your own version of the games, or at the end of this article, you can download your own baby shower printable games to play as well.
The Best Baby Shower Printable Games
Name that baby
The first baby shower game that we will talk about is the Name that baby. Since animal babies have special names it can be fun to match the animals to their babies. This game might be a great choice for small and large groups as well. And in the case of an animal-themed baby shower, it's a must!
If you want to play this game with your guests, first, you have to make a list of animals. You can choose as many animals as you want. The optimal is somewhere between 10-25. Once you are done, write the name of their babies in another column but in a different order. Print the list, hand it out to the participants, and let the fun begin!
Example:
Adult:
fox
deer
elephant
wolf
eagle
zebra
Baby:
Key:
fox – kit
deer – fawn
elephant – calf
wolf – pup
eagle – eaglet
zebra – foal
Related read: THE COMPLETE SECOND TRIMESTER TO DO LIST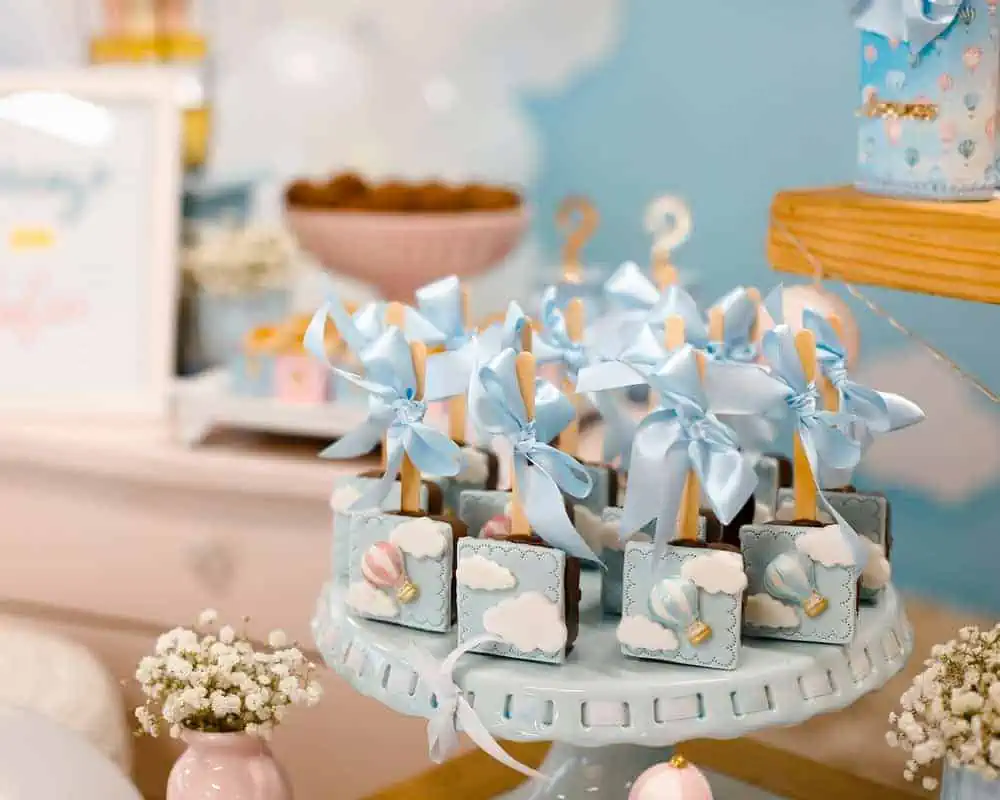 Guess the price
The next baby shower game is Guess the price. It is a quite simple game but can be super fun. All you need to do is to write a list of baby essentials. Then give the list to every guest and let them guess the price of each item. The person who gets the closest to the actual total wins.
Example:
Pacifier: $……….
A small pack of diapers: $……….
Baby wipes: $……….
Sleeper: $……….
Onesie: $……….
Baby oil: $……….
Of course, here you can also play with the length of the list. And if you want to make the game more interesting, guess how much the price of these products was in that year when the mom-to-be was born.
Related read: HOSPITAL BAG CHECKLIST – WHAT YOU NEED FOR THE HOSPITAL DURING COVID
True or false
You can make a baby shower version of the True or false game. It's not only fun but it is also a great way to test the guests' knowledge about babies.
What do you need to do to play this game? First, collect a few random facts about babies (you will find tons of them on the internet). For example, write some sentences similar to these:
The first color infants recognize is red.
Babies are born with 300 bones.
Newborns don't have tears.
Make sure to change something in some of them, so they will become false statements.
When you have the list of facts, print it and give one paper to every guest. Then ask them to guess if the statements are true or false. For every correct answer, the participants get one point. The person who gets the most points wins.
Sounds great, doesn't it?
Mommy to be
Mommy to be is about how well the guests know the mom-to-be. Here first you need to collect some information about the mom. For example, date of birth, height, what things she likes, due date, etc.
Then write a few questions based on the information you got from the mom.
Example:
When was she born?
What is her favorite movie?
What is her favorite animal?
How tall is she?
The winner is the participant who gets the most correct answers.
Usually, this game is always a big hit, the guests enjoy playing it. Plus, it is not so complicated to create a quiz like this one about the mom, so don't leave it out when planning the party.
Related read: 100+ OF THE BEST TIPS FOR A HEALTHY PREGNANCY: BY CATEGORY!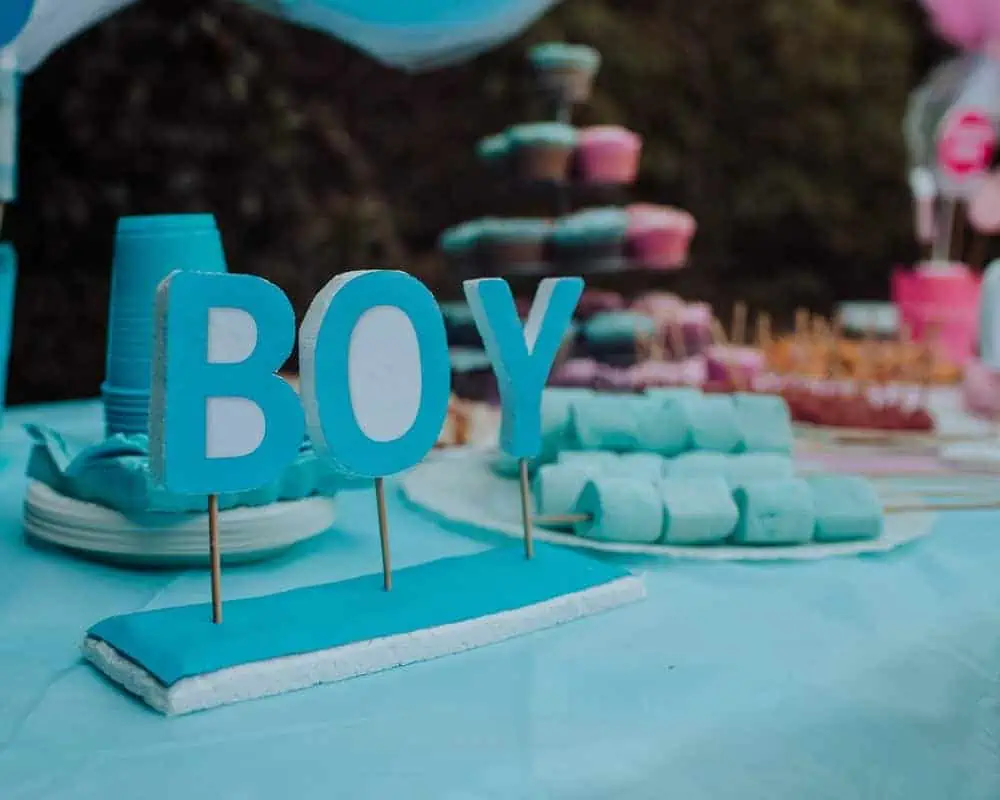 Baby name race
The next one on our list of baby shower printable games is the Baby name race. This game doesn't require too much preparation. All you need is a piece of paper with the alphabet and a pen. Every participant will be given a game sheet and when you say "go!", they should begin to write next to each letter of the alphabet a baby name that starts with the same letter. For example, to A, they can write a name like Audrey, Allison, Anna, Alixa, Alice, etc.
The player who can write down a name to all letters of the alphabet first wins.
You can also make it gender-specific: create a separate game for boy names and girl names.
Related read: THE ULTIMATE GUIDE TO BABY PREPARATION
Guess who… mommy or daddy?
Guess who… mommy or daddy is one of my favorite games. It is so much fun!
Write some statements regarding the baby and raising the kids in general, and the guests should guess who said each phrase: mommy or daddy?
A few examples:
I want more kids.
I came up with the baby's name.
I will change the first diaper.
I was ready to have kids first.
I will be the homework helper.
I will wash the dishes each day after dinner.
I will stay up with the kids when they are sick.
Related read: PREPARING FOR MOTHERHOOD? HERE ARE FIVE THINGS TO REMEMBER
Baby around the world
The last from our baby shower game ideas is the Baby around the world. This game is also super easy and you can have great success with it amongst the guests.
To play this game you need to write on a piece of paper the word "baby" in many different languages. After that the guest should match the words with the languages. The guest who has the most correct answer wins.
Example:
Words:
Languages:
Italian
French
Hungarian
English
Key:
baby – English
baba – Hungarian
bébé – French
bambino – Italian
The more languages you add, the more fun the game will be. Also, if you want you can play this game with other baby-related words like boy, girl, mom, dad, diaper, etc.
Related read: MATERNITY SHOOT IDEAS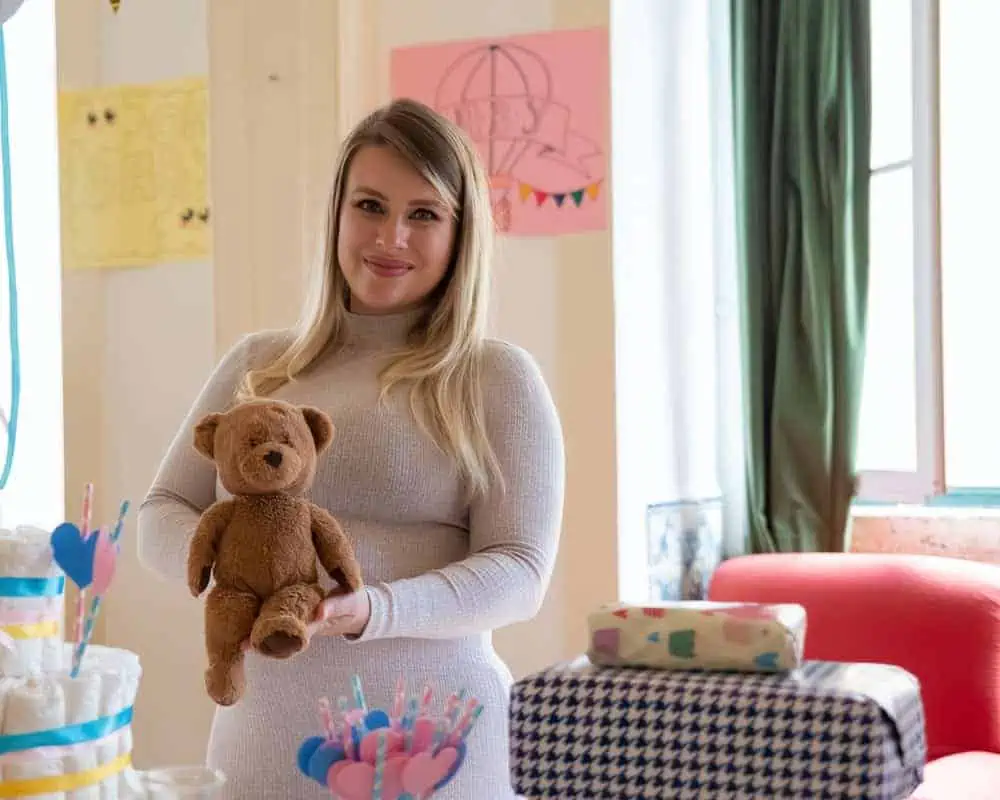 Make this day memorable for the mom-to-be
Hopefully, by now you are inspired enough to create a few fun games for the baby shower. Additionally, you can download our ready-to-use baby shower printable games as part of Our Ultimate Pregnancy Bundle (also a great baby shower gift for the mom to be!) or alone. It contains 7 different kinds of games, including some of the above-mentioned game ideas. Your guests and the mom-to-be will love them!
And please keep in mind that besides finding unique baby shower gifts for mom-to-be, creating long-lasting memories is what it's all about 😉 I have fond memories of my own baby shower and the people that were able to celebrate this new chapter in my life with me.
So of course try to make this day special and fun for the mom!
Which game idea did you like the most? Let us know in the comments.