Mom Favorites: Breastfeeding Clothes and Nursing Tops
This post may contain affiliate links. As an Amazon Associate, I earn from qualifying purchases.
If you plan to breastfeed your baby or are currently breastfeeding, this article is for you! I remember basing my whole wardrobe on boob accessibility. 🙂 If this is you, and you don't want to surrender to baggy t-shirts and sweatpants- here are my favorite breastfeeding clothes and nursing tops!  
A quick breastfeeding overview
Breastfeeding is one of the best activities for bonding with your newborn baby. However, if you want to breastfeed your little one, you may want to buy a few breastfeeding clothes to make nursing more comfortable for you and the baby (trust me- it's worth it!)
You probably already know about the great health benefits of breastfeeding. But if not, here is a little reminder. For the mom, breastfeeding can help lose weight after the delivery, decrease the risk of postpartum depression, facilitate the uterus' return to its normal state, and also reduce the risk of numerous diseases, such as type 2 diabetes, osteoporosis, or cancer.
Breastfeeding can also benefit babies because it can lower their risk of many diseases, such as diabetes, allergies, and asthma, just to mention a few of them. And when it comes to nutrition, breast milk is the best choice for the baby because they can digest it easily.
Today, we will talk about how breastfeeding clothes can make nursing a better experience so you can fully enjoy the benefits of breastfeeding without compromising on your comfort and style.
Related read: Breastfeeding Tips- Problems and Solutions
Why you may need breastfeeding clothes
Understandably, most conventional clothes are not ideal for breastfeeding for many reasons.
To begin with, the body changes a lot after giving birth, so you may need to wear clothes in a bigger size than before getting pregnant. But on the other hand, your maternity clothes may be too big, so you will need to buy smaller ones.
Secondly, normal clothes are just simply not practical when it comes to breastfeeding. If you would like to breastfeed your baby in a normal T-shirt, you will lift it until your breasts are exposed. And let's admit it, there will be situations when you might not want to do that (for example, in public places like in a park or a shopping center- although if you're comfortable, then go for it! I totally did, but I know not all women are comfortable with this). Therefore, investing in a few breastfeeding clothes may be a good idea to make nursing easy and comfortable wherever you are.
Benefits of breastfeeding clothes
If you opt for breastfeeding clothes, you will definitely not regret your decision. These clothes are designed to provide you and your baby comfort, convenience, and discretion. So you don't have to worry about being exposed while feeding your baby (has anyone else noticed that most babies HATE being covered? Or is it just me?). This is a great advantage of breastfeeding clothes compared to conventional clothes. Also, sometimes when your baby is hungry RIGHT NOW, you don't have time to fumble around with tight or less-than-ideal clothing, am I right? 
Besides fulfilling your nursing needs, a well-chosen nursing top or dress can highlight your shape and curves, so you can feel beautiful as a breastfeeding mom.
Related read: TOP 10 FOODS TO INCREASE MILK SUPPLY
Most essential breastfeeding clothes
Luckily, there are many different types of breastfeeding clothes to choose from. They vary from nursing tops to sleepwear, so you will certainly find the perfect clothes for every situation. Let's see in detail which breastfeeding clothes you may need.
Nursing bra
Amongst breastfeeding clothes, a nursing bra is one of the most important items. It is super useful because, besides supporting your breasts, it gives easy access for nursing or even for pumping. You should only have to clip down the straps, and you can start to nurse right away without removing your bra.
What I love about nursing bras is that they are extra comfortable. You can wear them all day long. Most bras are wireless, so you can sleep in them as well. Most women change to nursing bras during pregnancy since they are much comfier than normal bras.
Another advantage of breastfeeding bras is that they fit your changing shape. And while you can simply pull up whatever bra you are wearing- this can be difficult with an inflexible bra band or even uncomfortable because of the pressure it puts on the top of your breasts. This pressure could even cause a clogged duct, or mastitis-which we definitely don't want! 
You can choose from various breastfeeding bras. There are simple, wireless bras that look similar to sports bras, or if you still want to look sexy, go for a sexier style. You even find some beautiful lace nursing bra options.
Nursing tanks
Nursing tanks are great because they can be used with any bra while providing coverage. When you wear a nursing tank under your T-shirt, and you lift your T-shirt to nurse, nobody can see your belly, back, and sides as they are covered by the tank top (if that's a concern- this was my favorite option for the first 3 months when I couldn't tolerate the pressure of even a nursing bra). This way, you can easily nurse your baby on the go without feeling exposed.
Similar to nursing bras, there are many nursing tanks. The most common types are basic and slimming nursing tank tops that clip right into your nursing bra (there are also options with shelf bras so that you don't have to wear a bra). However, my absolute favorite is the Undercover Mama's lace trim nursing tank. The lace trimming adds extra length to the top, so wearing this tank is very convenient.
Related read: Practical and Cute Summer Outfits for Moms
Nursing shirts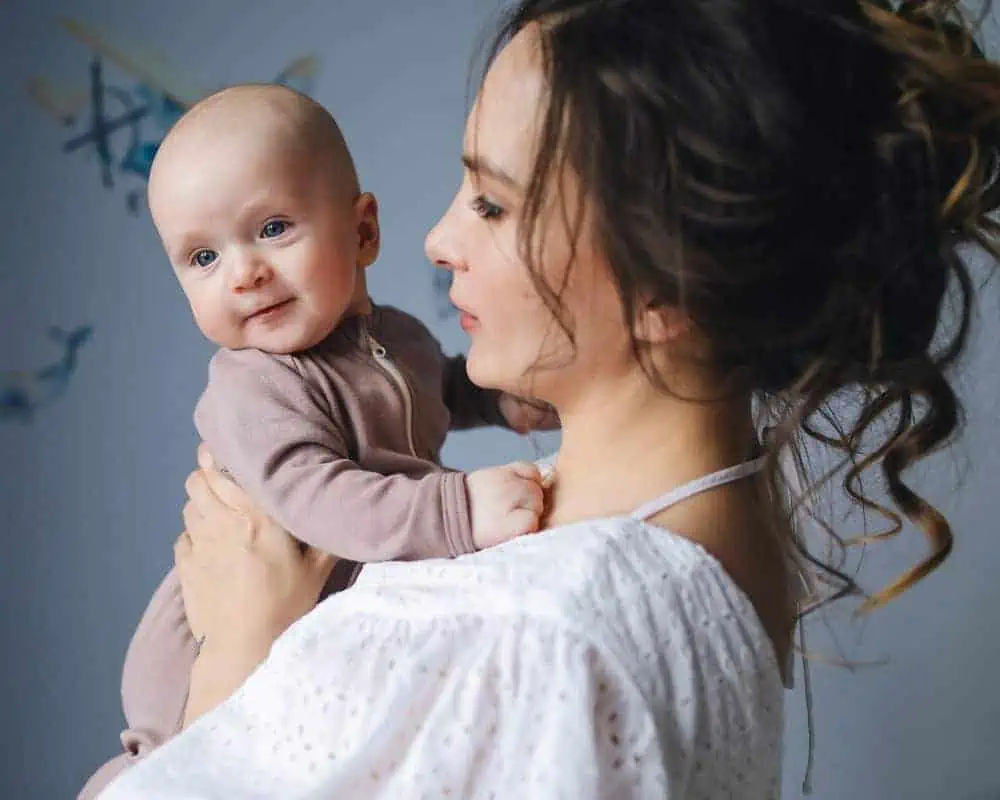 Nursing shirts are just like regular shirts at first sight, but they have hidden openings. These openings provide easy access to your breasts and facilitate the process of breastfeeding. As you don't have to lift your shirt, your belly, back, and sides stay covered. Sounds great, doesn't it?
But that's not all. If you have a nursing shirt, you don't need to wear a nursing tank under it, as it gives you and your baby enough coverage.
Fortunately, most people can't tell the difference between nursing and conventional shirts, so you don't have to worry that everyone will know you are breastfeeding. (In case it would bother you…) Plus, these shirts have beautiful designs, and most of them give one-hand nursing access, which is great!
As there is a huge variety of nursing shirts as well, you will certainly find something you like and fulfill your needs. There are simple nursing shirts, tunic tees, long sleeve shirts, and many more.
Nursing dresses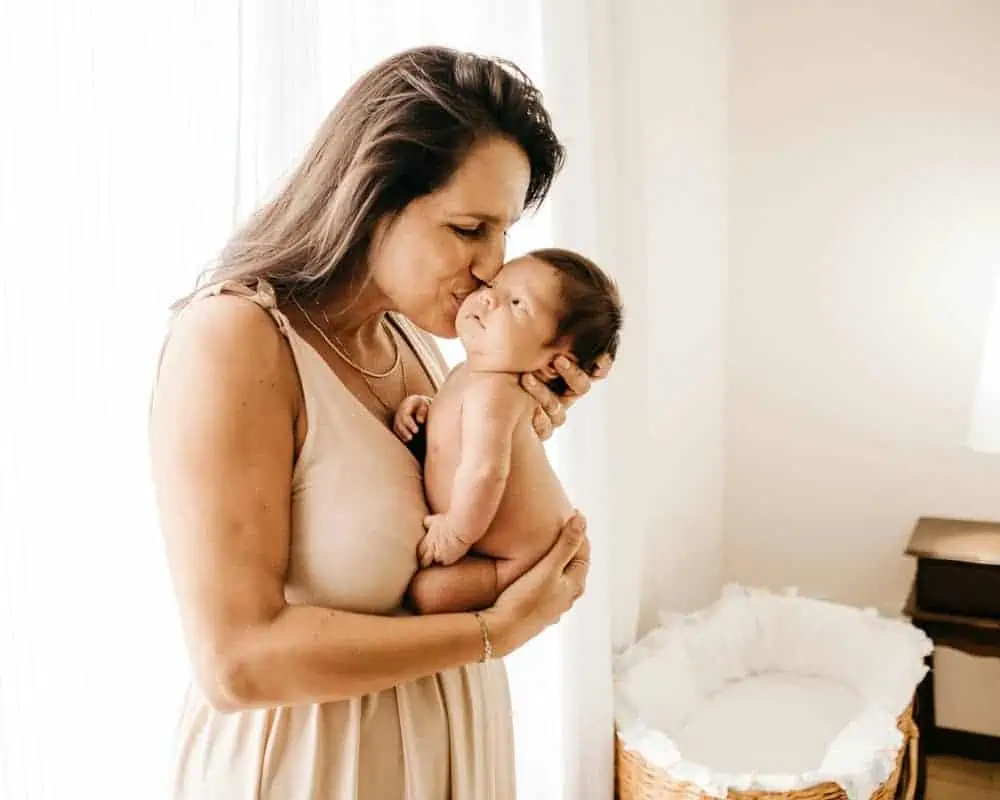 Who told you that you should look out of style because you are nursing? Invest in a few nursing dresses (if you want), and you will look breathtakingly beautiful (although you look beautiful anyways, mama!). And the best thing is that if you add a few accessories to a nursing dress, you can also wear it on special occasions.
If you are looking for simple nursing wear, consider a maxi dress or sleeveless nursing dress. But if you would like something more elegant that you can wear at social gatherings, you may go for a different styles of nursing dresses.
Related read: 10 SELF-CARE TIPS FOR BREASTFEEDING MAMAS
Nursing sleepwear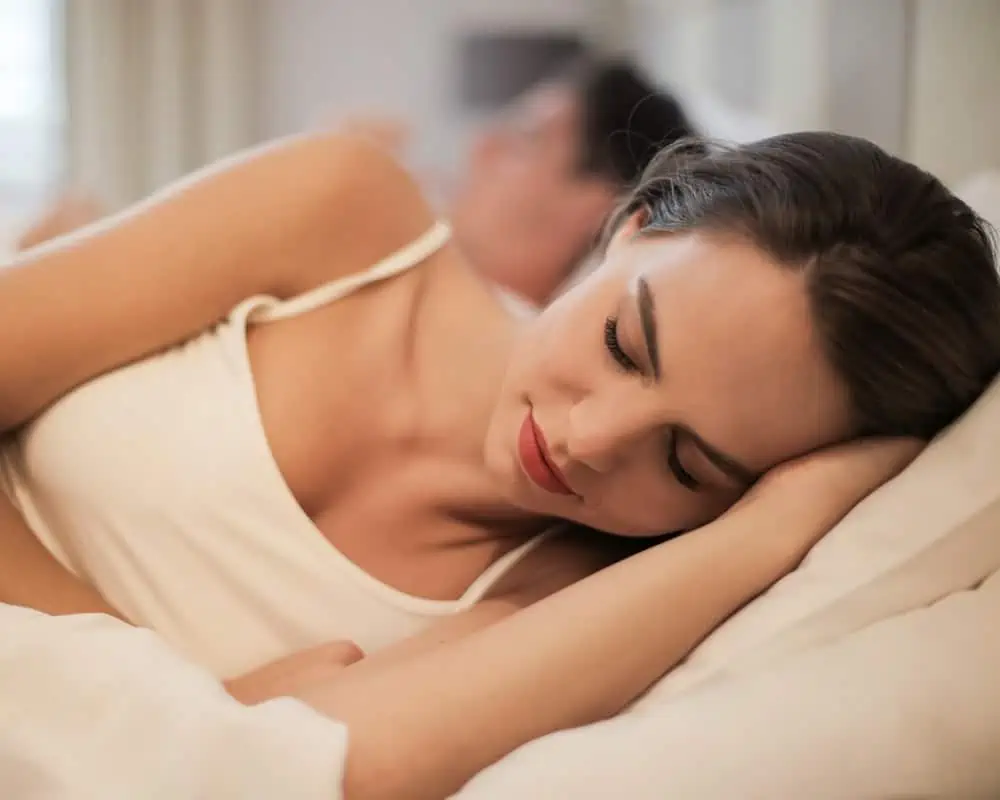 Luckily, sleepwear designers have also thought about breastfeeding moms, so we can choose from several kinds of nightgowns, robes, and pajamas. They are all designed to give you maximal comfort while sleeping and feeding your baby due to the soft fabrics (cotton) and the ease of access to your breasts.
If you would like to make midnight breastfeeding effortless, consider buying a nursing nightgown, or a nursing sleep cami.
Nursing cover shawl
There is still one great item that we can't leave out from the list. And this is the amazing nursing cover shawl! It's not only stylish but extremely practical as well (especially in winter). You can wear it as a scarf or use it as a blanket for the baby, and when you need it, you can wear it as a poncho to cover you and your little one while feeding. I absolutely love mine!
Related read: 10 QUICK AND HEALTHY BREASTFEEDING SNACKS IN UNDER 5 MINUTES!
Did you like our list of breastfeeding clothes? Which one is your favorite?