Preparing for Motherhood? Here are Five Things to Remember
This post may contain affiliate links. As an Amazon Associate, I earn from qualifying purchases.
This week Tess DiNapoli, freelance writer and mama, is back to share some of her wisdom on preparing for motherhood. Her article is a great reminder of the grace we should have with ourselves- we're not just birthing a baby, but a new identity for ourselves as well! Enjoy!
I don't need to tell you that pregnancy is a tremendously exciting yet nerve-wracking time. You're likely getting advice from all directions, and that advice probably contradicts itself and possibly the path you wish to take as you venture into the wonderful world of motherhood. And don't forget all the people telling you how you feel.
So you know, it's okay to be ecstatic and exhausted at the same time. You're going to feel every emotion imaginable in the near future. Feel your feelings, and don't let anybody tell you what you should be thinking.
I know you may feel overwhelmed, mama, so here are a few things that helped me when I was preparing my own little world for my baby. Maybe these ideas will help you.
Related article: The Ultimate Guide to Useful Pregnancy Resources
Meal Planning Will Be A Saving Grace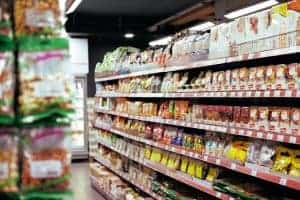 One of the things I'm sure you've heard countless times is how important proper nutrition is for you and your baby. This is challenging throughout pregnancy but becomes darn near impossible when you're caring for a newborn. You're exhausted, recovering, possibly facing difficulties with breastfeeding. This all makes shopping for and preparing nutritious meals seem like a daunting task.
Finding a little time to jot down your meal plan for the next few days will make it a little easier when suddenly it's dinnertime, you're ravenous, and those takeout menus look so tempting. Meal planning can also be a huge timesaver. (Editor's note: If you want even MORE guidance- try the Dinner Daily!)
If you have someone who could help with groceries, you'll be able to tell them exactly what you need, or if you're shopping for yourself, you can whizz around the store following your list. Double up and eat the leftovers for lunch or another dinner.
Related article: The Ultimate Guide to Pregnancy Nutrition
Simple Self-Care Can Be "You" Time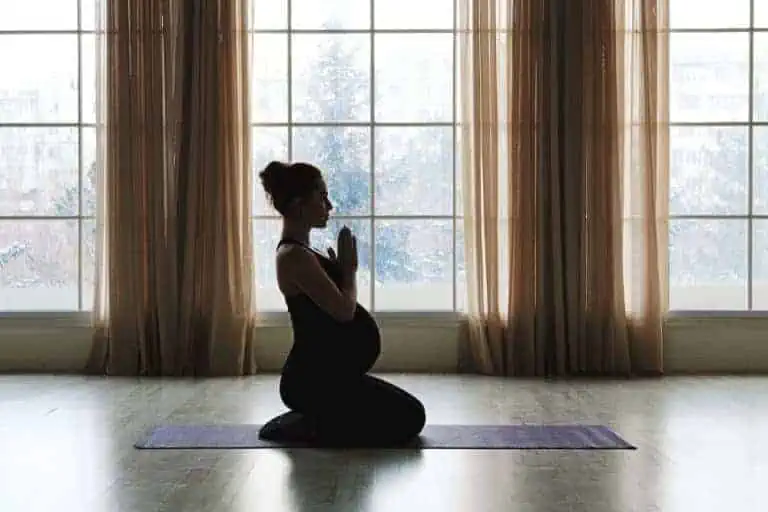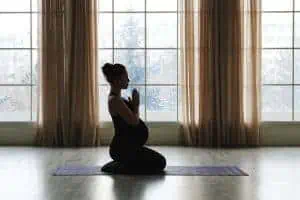 Everybody kept telling me how important it was to make time for myself. How? How are we supposed to juggle everything and fit in a relaxing spa day?
I discovered that 'me time' didn't have to be anything extravagant. I added value to the little things, like taking time to really look after my skin. It only added a couple of minutes to my morning routine, but this simple change was a great first step for changing how I felt about myself after my baby was born. Who knew washing your face could be so mentally powerful?
(Editor note: Try Earth Mama Organics– our fav for all your self-care and skin needs!)
Related article: 15 Self-Care Gifts for New Moms to Feel the Love
Sleep Tight, Don't Let the Bedbugs Bite
We know, we know… Mama sleeps when baby sleeps. Mama also does chores while baby sleeps. And mama cooks dinner while baby sleeps.
Hopefully, you have a devoted partner helping with these things, but sleep deprivation is a very real issue in the early stages of motherhood. Side effects of sleep deprivation beyond the physical and mental fatigue include increased likelihood of depression or anxiety, being more irritable, and a compromised immune system.
Unfortunately, there's little you can do to prevent your lack of sleep — it pretty much comes with the territory. In my experience, improving the quality of sleep was more beneficial than trying to get more hours in. Making my bedroom a comfortable sanctuary was key. Try adding a few houseplants, taking out any clutter, and using quality bedding to ensure your utmost comfort.
Related article: 9 Easy Morning Routine Ideas for Moms (hint: these ideas will help you sleep better too!)
It's Okay To Ask For Help
If you feel like reaching out to family and friends is a sign of weakness, bury that feeling down deep. Almost everyone knows having a newborn is a trying, if thrilling, time. In fact, there are probably plenty of people clamoring to help you out.
Babies have this magical way of reminding us about community values. You've heard of the phrase 'it takes a village'. This is time to use your village. Ask other parents questions, ask a friend to grab you some groceries when she's at the store (you could even order online so she just has to pick it up).
Need help with the cleaning, or cooking, or just need someone to sit with your little one while you sneak in an extra nap? I assure you, nobody will think less of you if you need a little extra support during this exciting time of your life.
Related article: 33 Self-Care Tips That Will Make You a Better Mom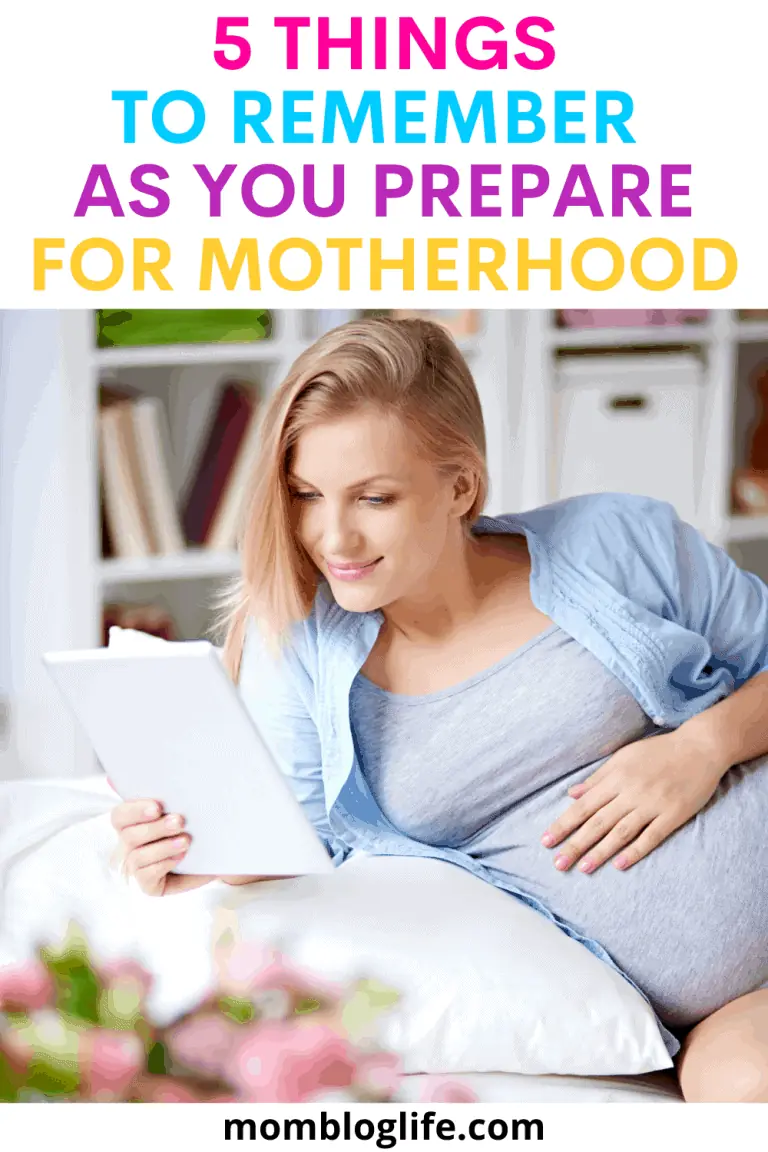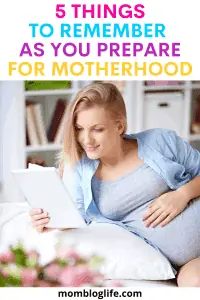 Create Your Space
One of the most exciting things you get to do while preparing for parenthood is designing the nursery. Maybe you've been dreaming about this since forever and have the perfect picture in your mind's eye of how you want your nursery to look. Maybe you've been scrolling through magazines and blogs searching for inspiration.
Knowing the sex of your baby may help guide you in choosing a color palette but you don't need to follow traditional norms here. A baby boy doesn't need to have a blue bedroom just because society says blue is for boys. Plus, you will be more aware of the space than your baby, so it's imperative that you choose decor that you will enjoy. Whatever you select, be sure it's safe to be in your baby's room. For example, find removable wallpaper made with non-toxic ink and try to avoid PVC.
When you're working on redecorating the nursery, consider if there are any other rooms you'd like to update. You most likely won't have any desire to do it once your little one is here. I had a half-finished bathroom for an undisclosed amount of time because I thought it might be a fun side-project while I was on maternity leave. Whoops!
Preparing for Motherhood is a Roller Coaster!
There are so many things to consider when preparing for your family to grow. There's no doubt that having a baby is a wondrous moment in your life.
It's also exhausting, scary, exciting, and more. It's not unusual to experience fear, sadness, doubt, even anger, which can all be difficult to comprehend at a regular time, let alone during such a momentous occasion.
You do you, but maybe consider some of the tips here. I hope I can make your life a little more joyous than jittery. Enjoy your little one, they truly grow up way too fast.