My Favorite Eco Friendly Gifts for Christmas
This post may contain affiliate links. As an Amazon Associate, I earn from qualifying purchases.
The most wonderful time of the year is just around the corner, and I'm not sure about you, but one of my favorite hobbies is shopping for Christmas gifts!
But not just any gifts… I am talking about Eco friendly gifts that will be the start of Christmas Eve conversations and will make friends and family more aware of the eco-world.
When Christmas comes, everyone gets into the spirit of doing something good for someone. It's a great time for enjoying our families and communities as a collective.
Last year I cleaned snow and ice off of my 80 years old neighbor's front yard. She thanked me with a cup of hot cocoa and 10 minutes of wisdom talk about "saving our environment." 🙂
This year has been a challenge for everyone and while people are fighting a deadly virus and spending more time indoors than outdoors, the earth is rejuvenating. We saw how animals, lakes, and forests acted when people were quarantined for days. They thrived!
So let's welcome the new year without compromising our environment. And the best way to start is by giving love and sharing happiness through these awesome eco-friendly gifts.
Related Article: Essential Christmas Gift Ideas for Busy Moms
Eco friendly gifts for babies
If your best friend or sister just had a baby, they will find these gifts very useful. They're gentle for baby and mama- a win win!
Solly Baby Wrap
Baby wearing is a great way for a mama (or dad!) to connect with their baby. Plus, if someone has a baby that doesn't like to be put down (which is most!)- this is a great way to free up hands for cooking, chasing other little ones and more. If your mom, sister, or neighbor is expecting or just had a baby- they will love this extra soft wrap.
A Solly Baby Wrap is a great eco friendly gift for the mom who wants a closer connection to her baby (plus calm baby's gas and acid reflux). Their fabric is oh-so-soft and sustainably sourced. Plus, this company have partnered with mamas in Guatemala to fight against infant mortality.
I used mine with my daughter when she was a tiny little newborn that couldn't fit into a bigger carrier. It tucked her into a soft cocoon that she loved for walks and naps on the go.
Related read: DIY Christmas Gifts for Couples
Rylee + Cru Onesie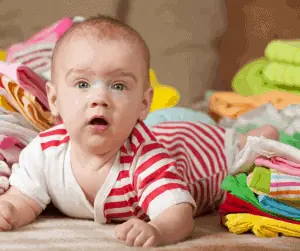 These onesies from the Natural Baby Co. are adorable and made of 100% cotton. Perfect for your Earth mama friend that needs some new baby clothes! A Rylee + Cru Onesie or outfit will feel so soft on baby's skin.
The Ollie World Swaddles

These swaddles are amazing! With moisture-wicking fabric, it will help the mom and her little one get a good night sleep.
Swaddling a young baby is a great way to promote positive sleeping cues and help them transition from the warm cozy womb to real life. Plus, this swaddle grows with baby to transition to a soft sleep sack too.
And giving a mama and baby the gift of sleep is pretty much the best thing you can give them, right?! 😉
Cloth Diapers

Cloth diapers have a lot of amazing perks for mommy and baby. They have a higher up front cost- but save money in the long run. Plus, they keep SO many plastic diapers outside of a land fill (yay!).
I used cloth diapers with my daughter until she was 9 months old (I "cheated" and used a disposable at night so that she'd sleep better though- ha). Then we switched to bamboo diapers (our favorite is the Dyper brand) due to some skin issues she was having.
For a mom friend that might be considering cloth diapering, why not gift them a few for them to try. At the very least- they'll have a back up for when they run out of diapers at midnight (phew!). PLUS, I've found them great for potty-training my toddler too.
Grovia Organic Diapers are made some of the best on the market. They are with organic cotton and are very easy to use. Plus, there are a ton of different options depending on their needs. A great gift for a mom who wants to use cloth diapers.
Amazing Baby Bath Products

If you're like me, you think baby bath products should be gentle AND smell amazing. These organic foaming baby washes are awesome. Plus, check out out their other baby bath products that are equally great.
Someone gifted me the sweet orange soap once, and I've never looked back!
Related read: 10 Must Have Baby Products For The First Year
Eco friendly gifts for new mommies
For anyone that's been a new mom, survival mode with a newborn is a very real thing 🙂 The focus should be on self-care, comfort, and sleep.
New mommies in your life (or you- if you're self shopping!) will be so grateful to receive these amazing gifts!
Soft Nursing Clothes

Any mama that is breastfeeding will be happy to have comfy AND functional clothes. My whole wardrobe changed in my baby's first year when the top priority was access to my boobs 😉
Undercover Mama Nursing Shirts have super soft and light fabric ideal for 24-7 wear around the house and easy enough to feed your little one when you are out and about. Plus, they're cute!
Undercover mama's patented design makes all their shirts easily compatible with any nursing bra- making access possible with one hand.
A Hot Cup of Tea

There is something magical about sitting and relaxing with a warm beverage (after baby goes to sleep or in the morning while the house is still quiet). When you have moment- which is hard to find I'm sure, but not impossible!- drink a tea that will nourish your body and soul too.
Organic Earth Mama Teas have a great selection to sit and enjoy. Pair them with a fun novelty mommy mug or travel mug that keeps mama's tea hot no matter what the day brings. 🙂 What mom wouldn't love that as a gift?!
Nipple Butter- A new mom's best friend
This may seem like a strange gift to give someone- but I got nipple butter as a postpartum gift and it was a life-saver for those first 6 weeks of breastfeeding. Earth Mama has two great nipple butter options that can sooth sore breasts.
If you want to put together an entire mama gift care package, you can include other amazing Earth Mama Products. Toxin free deodorant, lip balm, and postpartum care items are all great gifts ideas for a new mom or mommy to be.
Related read: 15 Self-Care Gifts for New Moms to Feel the Love
Eco friendly gifts for toddlers
Finding Christmas gifts for toddlers is not a very difficult job, but when it comes to eco friendly gifts, it may be a little harder. Check out these toys, games and puzzles that a toddler will really enjoy for the natural fabrics and color tones!
Bath Toys
Does anyone else get totally grossed out by the water that is permanently stuck in squirting bath toys? I saw a video once where they opened in the inside of one… filled with MOLD. Gross and no thank you! That's why my daughter plays with boats, stacking cups, and other toys that can't get water trapped in them.
The Natural Baby Co. has plenty of options for bath time fun that doesn't involve a dose of mold. Plus, they're sustainably produced, BPA free, and guaranteed to be a lot of fun!
Wooden Toys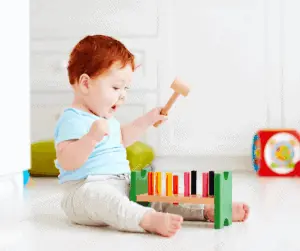 There's something magical about the simplicity of wooden toys. And kids of all ages love them. They encourage the imagination much better than the standard whizzing, blinking toy too (and are way less annoying!- ha). Wooden toys from The Natural Baby Co. range from blocks and gnomes to scooters, puzzles, and other fun games.
These colorful blocks are one of my daughter's favorite toys. She organizes, stacks, knocks over, and repeats 🙂
Or, if the toddler you're shopping for is always on the go to other sibling's events- try these pocket size magnetic blocks. Great for the car, airplane, soccer field, etc.
Books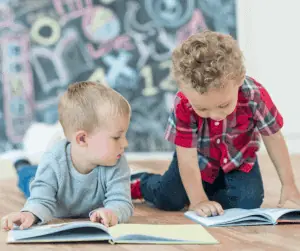 In my opinion, you can never have too many books 🙂 They're so great for teaching lessons that a toddler can understand. Plus, they're a great way to spend time together without the need for electronics.
See what fun books are top sellers on Amazon. Or search for a topic that your toddler wants to learn about (aka- for us it's been all about the potty books lately).
If you want to teach your toddler about the Earth and recycling- consider this fun Earth Ninja board book.
Art Supplies
Art supplies never go out of style. Especially when your toddler is bored and stuck inside due to rain, snow, or other bad weather during the winter months. A new coloring book, pack of crayons, or other fun artsy ideas are a great way to make your toddler squeal with delight this Christmas.
Other fun indoor projects include a build it yourself terrarium or an eco-friendly DIY nature craft book for never-ending inspiration!
Related: 21 Fun Christmas Gift Ideas for Toddlers
Eco friendly gifts for the family
If I'm shopping for an entire family- I thinks it's fun to find a gift that they can enjoy together rather than finding individual gifts. Check these eco friendly ideas to do/buy for Christmas for families.
Zero Waste Kit
There are many great zero waste options for going green that can get the entire family involved.
Get your favorite earthy family a kit for ditching all plastics with a starter's pack of reusable produce bags, glass mason jars, sandwich/snack bags, beeswax wraps, reusable straws and more fun goodies!
Goodie Boxes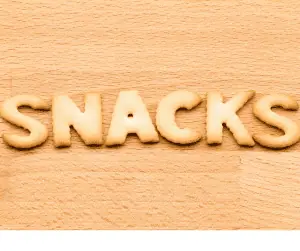 Who else gets inundated with goodies during the holidays that are delicious but leave you feeling sluggish and 10 pounds heavier? Ug.
Change it up this year for other families with a selection of healthy snacks that are organic, sustainably sourced, and sent straight to their door. Healthy snack boxes are a great way to share the love of food this holiday without the extra bloat 🙂
Eco Family Date Night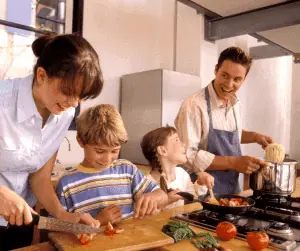 When I came across this idea I totally loved it! Gift a family everything they need for a family date night "in." Here are the items you might consider to help them have a fun evening as a family:
A family cookbook OR a personalized blank recipe book so they can start writing down their favorites
Their favorite food staples to make dinner (Example- spaghetti noodles, olive oil, and sauce)
Eco-friendly activities such as this "Recycle Me- Turning Garbage into Games"
Of course- you can get as detailed or as simple as you want! Other great options would be a movie subscription, outdoor games, or whatever the family loves!
Gardening Starters Box
Growing a garden is a great way to boost an eco-friendly home. In the cold months ahead, it's the perfect time for a family to start planning their spring and summer garden too!
If you know a family that wants to have a garden but needs some help getting started, boost their motivation with some gardening essentials.
Related: 23 of the Best Toys for Kids this Christmas
Eco friendly gifts for mama-to-be
If you have pregnant friends and family, make them feel good this year with a few self-care gifts. Self-care is so important for those growing bellies and tired mamas! Why not encourage them to take care of themselves and the earth all at once? 🙂
Pregnancy Stretch Mark and Prevention Kit
All natural tummy Butter is great for massaging that cute belly and every time a mom-to-be wants to make that connection with the life growing inside her.
The ability to grow a tiny human is amazing. Yet, during pregnancy, most mamas worry about how their bodies will be affected. This kit helps prevent the appearance of stretch marks as the tummy gets bigger. Rest assured all mommies-to-be will love it!
Pregnancy Safe Acne Kit
We hear about the pregnancy glow some women get- yet the reality for many women is that the hormone changes lead to some major acne.
If you have a close friend or family member complaining about their pregnancy acne- consider getting them this kit. It's organic, toxin free, and Ob-Gyn approved.
Related: 18 Must Have Pregnancy Products for Mom
Moving into the New Year with Love and a Dose of Green
Let's put an end to a very difficult year and welcome a new year that will be filled with more love, compassion, and respect for one another and our mother Earth.
Be kind to all and be kind to nature. Stay safe and maintain a positive spirit. We'd like to wish you, your friends and family, very happy and safe holidays.
What products did you like from this list? What would you add?