15 Self-Care Gifts For New Moms To Feel The Love
This post may contain affiliate links. As an Amazon Associate, I earn from qualifying purchases.
When you become a mom for the first time it's easy to forget yourself!
It happens so quickly many new moms don't even realize it's happening.
Why does it happen?
Because new moms are adjusting to mom life – caring for their baby almost 24 hours a day.
That leaves little time for them.
If you know a woman who recently gave birth, giving a self-care gift is showing them their well being is IMPORTANT.
It's impossible to be the best mom if you're running on empty, right?
With self-care in mind, I compiled 15 self-care gifts for new moms that will make them smile, feel appreciated and pampered.
These gift ideas will give them that much needed break.
Even if you're shopping for a woman who dreamt of being a mom her whole life, I'm sure she sees how much life changed in ways she couldn't imagine.
She needs a little TLC.
She needs to find balance.
She needs to take care of herself.
15 Self-Care Gifts For New Moms
If you are on the hunt for a self care gift for new mom(s), this list is for you! We have broken it into three main sections: pampering, healing, and sleep.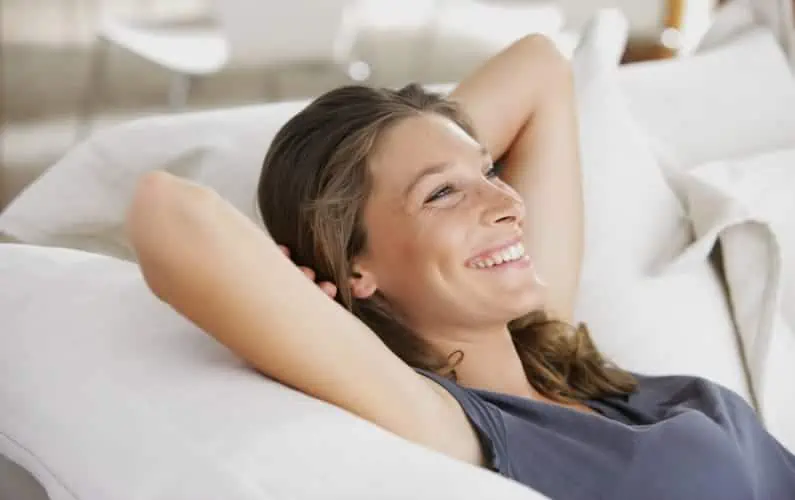 Pampering Self-Care Gifts For New Moms
Every new mom needs a lot of pampering! Although full time baby care can make it hard to remember! Give them a gentle reminder with these awesome gifts.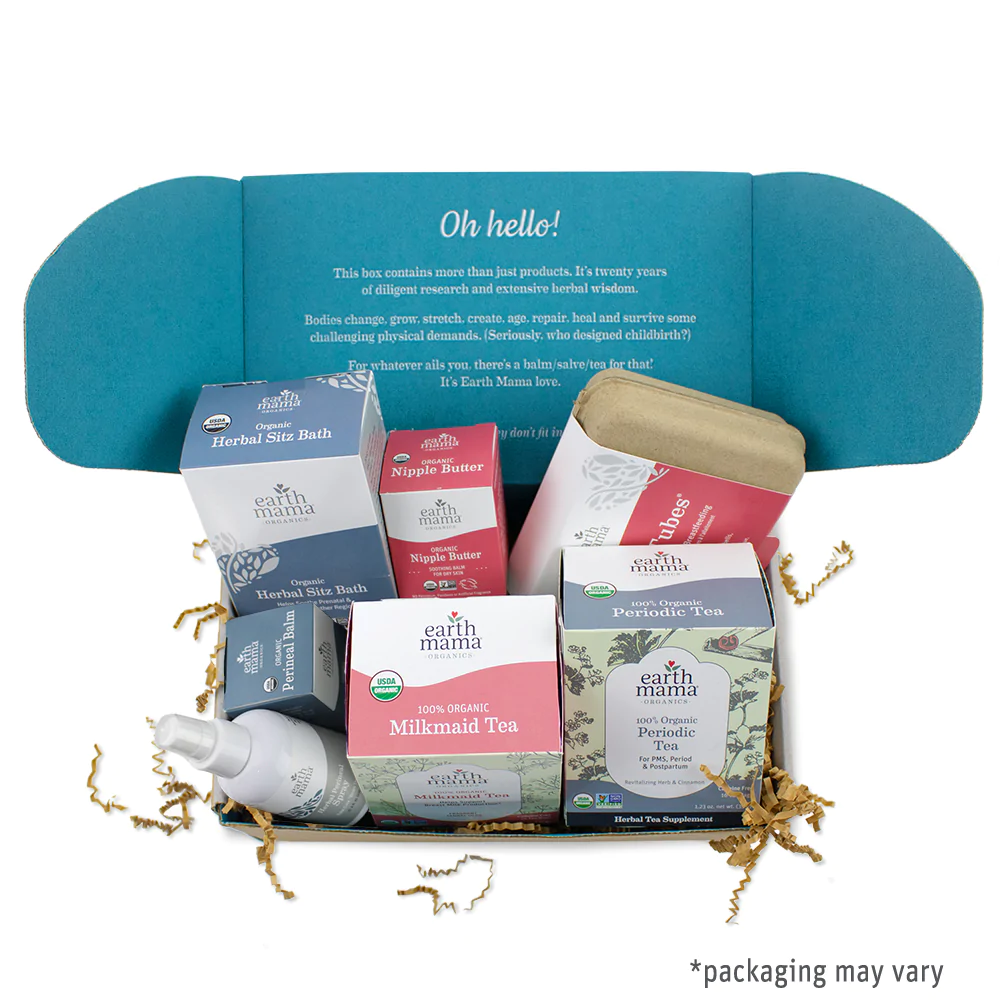 Have a Mom who recently delivered? A brand new Mama would LOVE these postpartum products from Earth Mama Organics. They help make recovery from childbirth a little more bearable and comfortable.
This all inclusive care package has everything that a new mom needs (trust me!). If she's a first time mom, she may not realize she needs these items until after giving birth. Overall, I'd vote this as one for the best gifts for new moms- hands down!
If you don't want to splurge on the whole set, I'll review a few individual Earth Mama products as well below! You can also give them an Earth Mama gift card so that they can go their own postpartum shopping spree (for themselves and their new baby!).
If you want to help the new mama feel a little more like herself, then the 4th-trimester bump box is one of the best gift ideas.
(And, if you're wondering if there really is a 4th trimester, there is! It's a time of getting to know the sweet newborn baby and postpartum recovery!)
The kit comes with:
✔Zoya Naked Manicure Nail Set (chemical free!)
✔Glow Organics Energizing Body Lotion
✔Glow Organics Charcoal Face & Body Mask
✔BumpLife Hair Ties
And more!!
(Note: It's come to my attention that this box is currently unavailable- check out other awesome new mama boxes here and here!)
Every single new mama lives for comfort!
Why not give the new mom the gift of comfort and style with these moccasin slippers?
(I would LOVE to get these slippers! So hubby if you're reading my blog… 😉 )
Comfortable for around the house and if the new mama forgets to change shoes she dashes out the door with the baby, it's not the end of the world!
These moccasins can be worn indoors and outdoors 🙂
(And, yes, forgetting to change shoes CAN happen…it happened to, um, a friend of mine 🙂 )
Every new mama is tired as we know but that doesn't mean she doesn't want to record all the wonderful memories happening right before her eyes.
This Mom journal has a question at the top of every day to help prompt the new mom to jot down what's going on.
What a wonderful way to keep memories!
Shop other mom journals here.
When I was thinking about good self-care gifts for new moms, I immediately thought of essential oils.
Essential oils have self-care written all over them.
Here are just some of the benefits of using essential oils:
✔Improve mood and atmosphere
✔Body healing
✔Improve sleep (goodness this one is important to a new mama!)
✔Relieve inflammation (every new mama has that trust me!)
✔Relieve pain
You get the picture. 🙂
Check out these great starter kits for essential oils. ( and grab a diffuser while you're at it!)
RELATED READ: 33 Self-Care Tips for Busy Moms
What mom doesn't love to burn candles when they finally find the time to relax?
There's something so calming about it.
These candles are made from essential oils and are great for energy.
They also don't have any toxic ingredients so they're safe to use around the baby.
Give the new mama an excuse to take care of herself with this stress relief luxury bubble bath.
It's plant-based so you aren't giving a self-care gift that's full of harsh and harmful ingredients.
These bath bombs are organic, natural and vegan so, again, you can feel good giving a gift that pampers without any harsh ingredients.
A perfect way for the new mom to practice some much needed self-care.
Related read: 9 Easy Morning Routine Ideas for Moms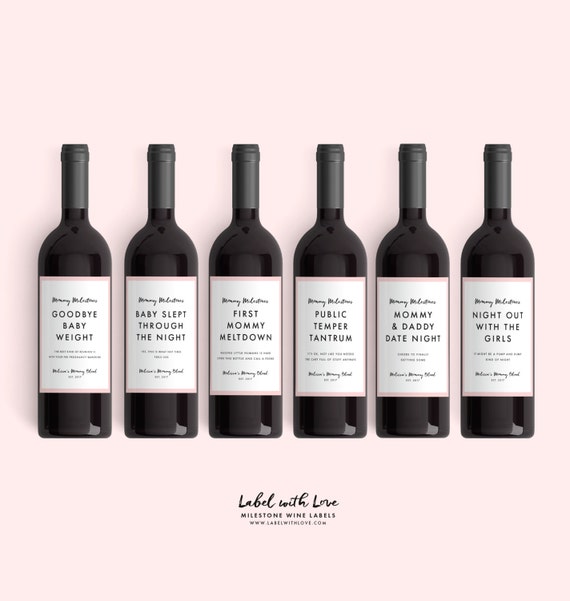 I wasn't sure what category these COMPLETELY AWESOME wine labels fall under for "self-care gifts", so here they are!
Starting around $10 for 4 (you can get more, of course, and in the color of your choice!) these wine labels can easily be placed on the new mom's favorite wine, um errr I mean 'juice bottle'. 🙂
The new mom absolutely deserves to celebrate her baby's milestones in style! 😉
Need some more ideas? See our list of Christmas Gifts for Busy Moms
Sleep Self-Care Gifts for New Moms
When the new Mom gets time to sleep, make it count with these awesome self-care gift ideas.
When the baby goes down, the new mom might have an hour to curl up on the couch and get a nap in.
Treat her to a fuzzy, warm blanket to keep her comfortable.
Speaking of napping when the baby does, I found a lot of the nap time is during the day.
A sleep mask makes a world of difference by blocking out daylight so she can get the restful sleep she needs.
This is one self-care gift idea that I can almost guarantee the new mom doesn't have. 🙂
The baby's asleep and the new Mom finally has a bit of time to herself before going to bed herself.
Perfect time to enjoy a cup of tea that helps with sleep.
That's two self-care gift ideas rolled into one – savory tea AND quality sleep. 🙂
There is nothing quite like putting on fresh, soft and comfortable PJs to relax in before going to bed.
And, I can't think of a better way to enjoy some tea before bed either. 🙂
Healing Self-Care Gifts for New Moms
If the new mom recently gave birth then she would appreciate some self-care gifts that would speed up recovery from childbirth.
AKA, make me feel NORMAL self-care gifts 🙂
Doesn't take any mom long to realize her nether regions just aren't going to be the same after she's delivered her baby.
This spray is miraculous and will have the new Mom thanking you all the time. 🙂 Get for a mom before her delivery (at her baby shower)- she can thank you later!
If the new mom is breastfeeding and doesn't have any nipple butter yet (gasp!) then you've just found the perfect self-care gift.
This Nipple Butter is a must have for any breastfeeding Mama. It's easy to throw in a diaper bag when she decides to venture out with her bundle of joy.
Skin often takes a beating when it comes to pregnancy hormones.
I love this mud mask to help get my skin looking it's absolute best.
Other Honorable Mentions:
Coffee alternatives for a breastfeeding mom that is missing her normal dose of caffeine
A gift basket with all of your favorites from the list above!
A hot meal (this may be one of my absolute favorites)
Favorite breastfeeding snacks
A water bottle to ensure she's staying well hydrated during recovery
Offering true support is priceless- each mom needs help differently- maybe she'll need someone to take over diapers changes, clean their kitchen, or hold the baby for a moment so they can take a 5 minutes shower
Care Packages for New Moms Are The Best!
Spoiling the new parents in your life is never a bad idea!
I hope you enjoyed my self-care gift guide for new moms.
Make sure to tell me what you think about these self-care gifts for new moms?
Anything you would add?
Comment and share below!