Essential Christmas Gift Ideas For Busy Moms
This post may contain affiliate links. As an Amazon Associate, I earn from qualifying purchases.
Christmas gifts for busy moms because you're probably a one yourself, am I right?
I love finding the perfect gifts for all of my friends – something they'll really appreciate you know?
But true to all moms in the world, we seem to have a really hard time asking for what we want for Christmas.
Since that thought process needs to end, I thought I would share our top 25 Christmas gift ideas for busy moms who really deserve to find something nice under the tree for themselves.
Let's dig in!
Pin this post for later so you can come back! 🙂
RELATED: What to Do on Christmas Eve with Your Kids
(Editorial Note: this gift guide for busy moms originally shared 25 gift ideas but a lot of our readers let us know that having SO many ideas doesn't really help make a decision. We've since edited our choices to 16 gifts for busy moms and hope you are inspired to find the perfect gift for the busy mom in your life- whether it's Christmas, a birthday, or Mother's Day!).
Key Summary: Our Favorite Gifts for Busy Moms
Wine Labels
Breathe Mama: A 5-Minute Meditation Book
Mom Coloring Book
Cute Cross Body Purse
Kindle
Instant Pot
Cookbook
Travel mug
Personalized necklace
Cute headbands
Slippers
Himalayan salt scrub
Bath caddy
Dead sea mask
Beautiful canvas for decor
Heating pad for the neck and shoulders
16 Holiday Gifts for Busy Moms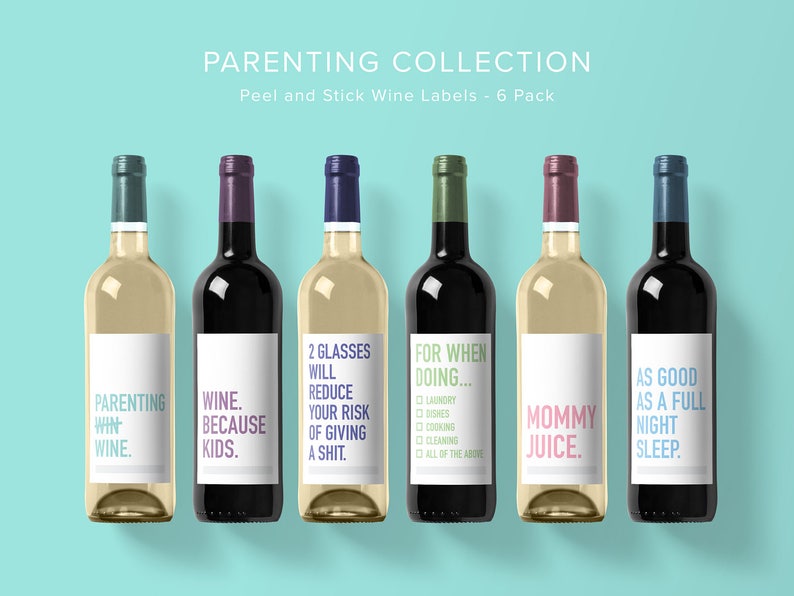 Funny wine labels for the busy mom who loves (or needs really) her wine at night (or during the day?!) because…kids.
Comes with a set of 6 wine labels that you can add to her fav wine(s). This is definitely one of the favorite gifts for busy moms on this list!
Hey mama! Looking for Black Friday Deals for 2022? See our Black Friday Deals for Expecting Moms and Newborns.
Busy moms don't have a lot of time because, well, they're busy.
That's why I love this gift idea for the mom who is always buried underneath a lengthy to-do list.
(Um, that's all of us, ha!).
Breathe Mama Breathe is a book that encourages moms to practice mindfulness in just 5 minutes a day.
It's one of the perfect mom gifts for busy moms that feel they have no time for themselves or don't seem to be enjoying this whole motherhood thing all the time. (It happens to the best of us some days!)
(This gift might actually be the first step for the mom practicing self-care).
Since busy moms are some of the most stressed-out people on the planet why not gift them something to take their minds off it all?
Something that will get their creative juices flowing?
Enter adult coloring.
(To be honest, I only realized how wonderful coloring can be when I sat down to color with my oldest daughter and had more fun than her. True story).
The great part is busy moms can color for 5 minutes at the end of the day to unwind (a great form of self-care) – so there really isn't a huge time commitment. Making it one of the best gifts for busy moms.
Shop adult coloring books here.
When was the last time the busy mom you're shopping for actually bought something for herself?
I mean something that's JUST for her?
Get her a crossbody purse (because, well, this just makes life easier) since it's something she carries around with her everywhere so why can't she enjoy a stylish new something? This is one of those practical gifts for busy moms, whether they're at home or working moms, that always gets some style points!
Have a mom who is always waiting for the kids to complete some sort of activity?
Why not give her the gift of reading while she's on the go?
E-readers and access to podcasts or audiobooks are such practical gifts for busy moms!
Instant Pots are nothing new, we've all heard of them by now, but they're a game changer for all busy moms, but especially the busy working mom!
I asked for one last Christmas and now I enjoy getting dinner on the table FAST.
That's the key…fast. (Even frozen meat- how great is that!) Making this gift a time-saving essential.
What busy mom wouldn't want another way to cook dinner without using up a lot of valuable time? And these days- you can upgrade your mom gifts to include more features like getting an instant pot that also does air frying (another excellent and quick way to cook).
Who says you can't find practical gifts for busy moms that aren't also entertaining?
Isn't coming up with dinner ideas every single day of your life one of the worst things about being an adult?
Yup, it sure is!
So we have a Christmas gift idea that helps get dinner ready fast but what about coming up with the dinner idea?
(You're welcome).
This would normally where we would put the cute mom mug in our busy mom gift guide but, tell us, when is the last time mom drank a warm coffee?
Yup, it's been a long time, hasn't it?
Busy moms forget about their coffees all. the. time. It's also great for any busy working mom in your life.
So here's a mom hack – buy her this autoseal travel mug that will keep her delicious (and needed!) coffee nice and warm for hours.
Yes, hours.
Bonus?
Coffee won't spill…because kids.
(I think this might be the perfect Christmas gift idea for any busy mom!).
This is one of the most versatile and best gifts on this list for sure- great for any budget and can be upgraded with coffee, tea, or a gift card to her favorite coffee shop (a great excuse to get some quiet self-care time at her favorite spot).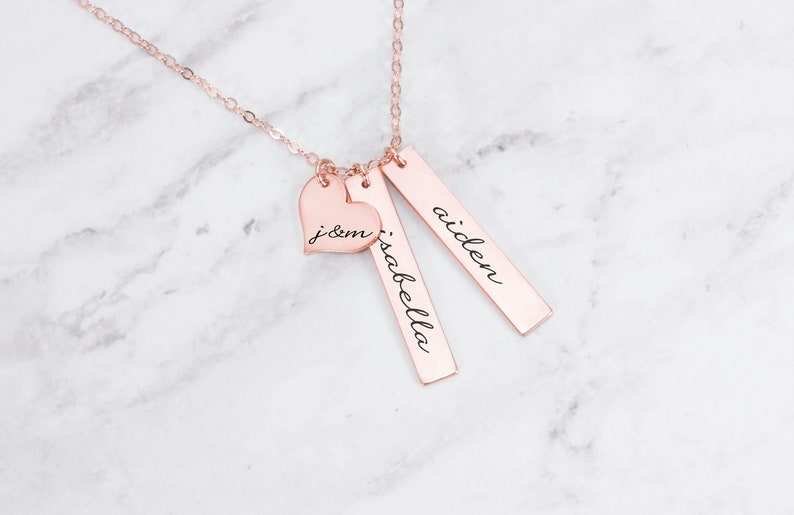 This Christmas gift idea will be a hit for any busy mom.
There is no mom on this earth who doesn't want a necklace with their kid's names.
Not one busy mom. (Okay, not most- as long as it isn't cheesy and cute like this one).
Shop personalized necklaces here.
For the busy mom who doesn't have a lot of time to do their hair.
Getting her this pack of cute headbands that she can throw and go is a great Christmas gift idea.
This is one of the best gifts for busy moms, because who has time to do their hair every morning? (Not me, that's for sure.)
After the busy mom has had a tough day it's nice to come home a slip into some cozy slippers, am I right?
These stylish slippers will be a welcome sight to any busy mom at the end of a long day.
A nice Himalayan body scrub for those moments the busy mom finds herself alone in the bathroom.
(Wait – what's that like again?!)
This luxury bath caddy is an awesome Christmas gift idea for any busy mom.
It's not one of the most practical gifts on this list, but I guarantee it is one of the best gifts for busy moms that need some peace and quiet in the tub!
She can have her wine, Kindle (or book), and some yummy food as she soaks her stress away.
Pick this up for the mom who needs more self-care in her routine.
Shop bath caddies. (see the super cute wooden ones!)
A great Christmas gift idea for busy moms is this Dead Sea Mud Mask – it can completely transform your skin and is simple to use.
As far as mom gifts go, this is both practical and thoughtful, since it will make her skin glow and doesn't take up much time.
#15 A Patterned Canvas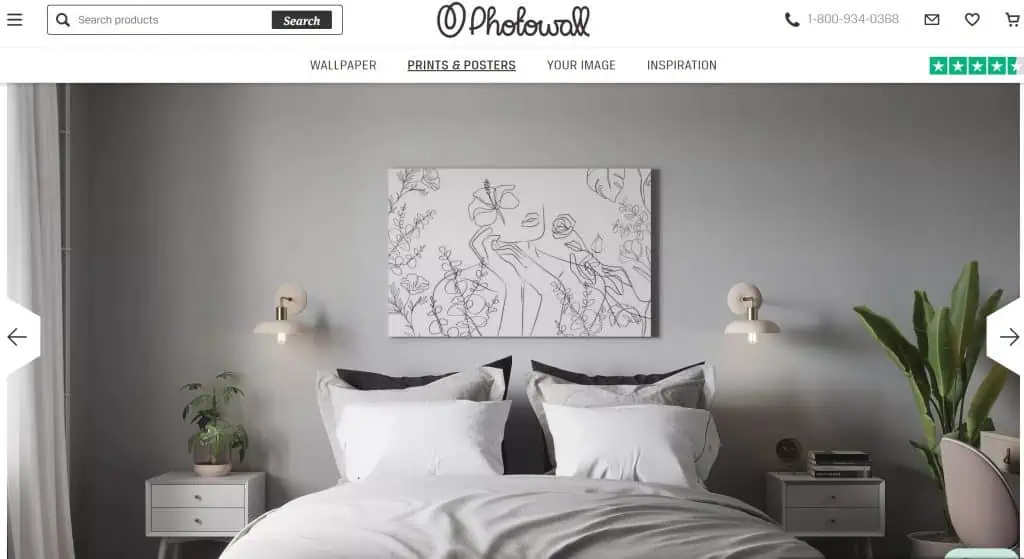 There's something soothing about a beautiful piece of wall art.
For fun mom gifts, see Photo Wall's large library of patterned canvases.
Just the right print can help bring soothing energy to a room, whether it's a home office for working moms or the living room.
Here is a fun feminine print. My personal favorites are all of the abstract mountain prints.
#16 Weighted Heating Pad for the Neck and Shoulders
What mom doesn't need a little weighted heat at the end of the day?
IMO, every mom needs this on those cold winter nights when the kids are in bed
Related read: EASY HANDMADE GIFTS FOR MOM
Mom Gifts Made Easy
That rounds out our Christmas gift ideas for busy moms.
From an instant pot to a bath caddy to stay organized, t here's something for every mom (working mom or stay-at-home mom) on your list.
Since moms don't normally ask for anything it can be hard to know what to buy them for Christmas. (Or Mother's Day or any other holidays.)
No matter what mom gifts you choose, it's the thought that counts. Making any type of gift the best gift. 😉 And if you're still not sure, gift cards are always a great idea too. ( An excuse to get out and shop fo themselves!)
We made sure there is a great gift idea for every kind of mom on this list so that you can find the right inspiration for a Christmas gift this holiday season.
Let us know what you thought about our Christmas gift ideas for busy moms!
Anything else you would add to the list?
Share your ideas in the comments!
Pin this post for later!