DIY Christmas Gifts for Couples (or Anyone!)
This post may contain affiliate links. As an Amazon Associate, I earn from qualifying purchases.
The holidays are a time of year when people get together and give thoughtful gifts to loved ones. This year, I'm going for handmade Christmas gifts that will show my family how much they mean to me! (Particularly DIY Christmas gifts for couples in my family and friend circle!) These Christmas gift ideas are made with love and care – all you need is a little bit of creativity and a dash of patience. Specifically, I am making these gifts for my brothers with significant others and my friends with kids.
I don't know about you, but I love getting experience based gifts and DIY gifts that don't clutter up my house and create fun holiday memories and traditions! 
Why DIY?
There are SO many reasons I love DIY! Less waste, budget friendly, and a big dose of thoughtfulness all make DIY projects perfect gifts. Plus, handmade gifts are always a big hit. This year I'm putting together gifts that encourage connecting and staying active with your partner and/or family. My 3 year old also LOVED helping me put gifts together too!
Related read: Easy Handmade Gifts for Mom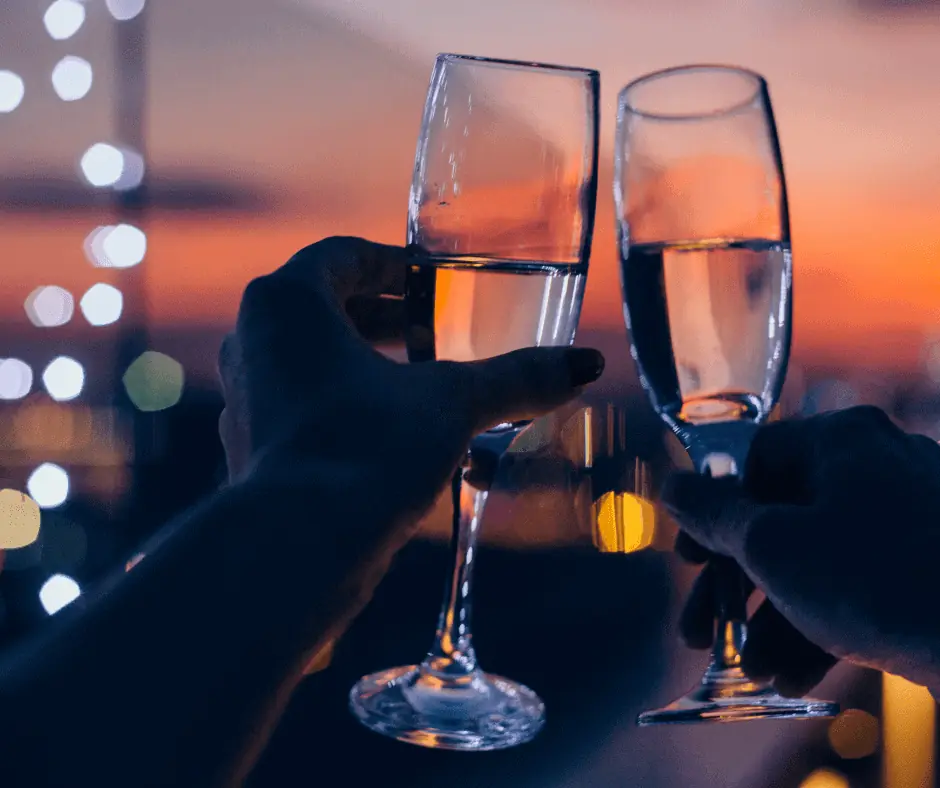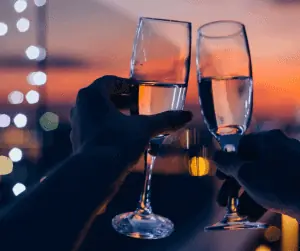 A Handmade Date Box
I've seen some pretty fun date boxes that you can have delivered right to your door or gifted. They're pretty convenient and cute. BUT, I felt they lacked personalization and were primarily filled with junky desserts to make (not my favorite as someone that strives to eat relatively healthy). So I decided to make my own boxes this year for my brothers and friends with significant others. Here's what I'm including in mine:
Mason Jar Soup Mix
Who doesn't love a hearty warm soup that you can quickly make together? Then, you can cozy up with some conversation or a holiday movie 🙂 There are tons of tasty soup ideas that you can find online (here some of my favorite soup recipes). I chose a Hearty Pasta Bean Soup. Here's what you need (see the full recipe here):
Chicken bullion crystals
Tricolor pasta
Split peas
Lentils
Garlic or vegetable soup mix
Minced onion
You will put these ingredients in the jar and then all they have to add is cooked chicken (they can always pick up an easy rotisserie chicken), diced tomatoes, and hot water! If you don't want to use mason jars, you can also use plastic containers or bags (I got these fun paper bags on Amazon!)
Mason Jar Beer Bread Mix
This is an easy bread mix that a friend shared with me once and I love as a quick go to when making soup. Of course, there are also tons of bread recipes you can try too. For mine, all you need is the following:
3 cups of flour
1/3 cup of sugar
1 tablespoon of salt
1 teaspoon of baking powder
When ready to make, add 1 can of warm beer and whisk quickly (doesn't have to be smooth). Then bake for 45 minutes at 375 degree Farenheit. Take out the pan and smother the top of the bread in 1/4 cup of melted butter or olive oil. Then bake for 15 more minutes. Remove it and let is cool on a rack before enjoying! So simple and delicious!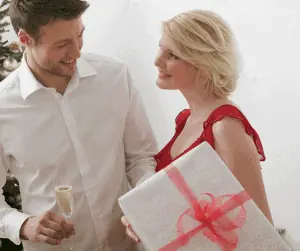 The finishing touches for date night dinner…
Of course- at this point you could also add a dessert themed mason jar as well. I decided to skip this and add a bar of my favorite dark chocolate to go with a bottle or red wine I also included. You could skip the wine and add beer, or a favorite non-alcoholic beverage of your choice as well.
Snuggly Props
After (or even during if you're on the couch) dinner, I wanted to encourage some winter snuggle time 🙂 So I grabbed some oh-so-cozy blankets from Costco that were on sale. Of course, you could DIY some thoughtful fleece blankets if you want to keep up with the theme but I couldn't resist these blankets at a good price ($10 each).
Other snuggly ideas include fuzzy socks, sweatshirts (snuggies anyone?), pillows, stuffed animals, and candles (for setting the snuggle mood).
Related read: 12 Awesome Gifts for New and Expecting Moms
Connection Props
I finished my boxes with some ideas for promoting connection and conversation. For these, I made up some easy lists (I made them printable style so that they're pretty too). I included a page of "conversation starters" and a gratitude page to encourage them to discuss what they're thankful for this season. Examples include:
What is your favorite memory of us?
What made you first fall in love with me?
If you had one mantra to live by, what would it be?
What's your favorite childhood memory?
Etc… (for more ideas look here).
Related read: My Favorite Eco-Friendly Gifts
There You Have It
Gifts for your favorite couple or family don't have to complicated to be thoughtful. It took me an afternoon to put together my mason jars and I put it all in a basket I found at a local thrift store. I know my family and friends will love these! And I hope it will help them create fond memories. Date nights are hard to come by these days for so many reasons, so getting creative with date nights at home is such a fun gift to give.
What are your favorite DIY gifts? Did you like these ideas? Let me know in the comments!