10 Nourishing Pregnancy Meals to Help Grow a Tiny Human
This post may contain affiliate links. As an Amazon Associate, I earn from qualifying purchases.
Pregnancy is a special time when it comes to a woman's relationship with food. The food a pregnant mom eats directly impacts the growth and development of their baby. This makes it critical to avoid harmful foods and opt for nourishing foods for both mom and baby.
Eating during pregnancy can get complicated, though. From morning sickness to weird food aversions and insatiable cravings, moms are in for a roller coaster when it comes to answering the age-old question: "What's for dinner?" Or any other meal for that matter.
This article will provide inspiration for all of your meals, including breakfast, lunch, dinner, snacks, and dessert. While healthy recipes have been selected, it's always best to talk to your doctor if you have any concerns about a certain food during pregnancy.
Related read: A Full Guide to Pregnancy Nutrition
1. Breakfast Quinoa Bowls
It's time to upgrade your bowl of oatmeal to a protein-rich superfood- quinoa. Quinoa contains essential nutrients like magnesium and folate for pregnancy (and the baby's development).
Simply cook your quinoa and then top it with your favorites, such as almond butter, apple slices, and chia seeds. For step-by-step instructions, see the full recipe.
2. Strawberry Banana Smoothie Bowl
Smoothies are a great way to get in a nutrient-dense breakfast or snack. The sweetness of berries and bananas can help soothe pregnancy cravings or even a queasy tummy. Plus, they're easy to drink on the go if aren't normally a breakfast eater and are suddenly hungry all the time.
All you need to do is blend the fruit with milk, a natural sweetener, and chia seeds for an extra boost of nutrition. Then throw it in a bowl and top it with your favorite add-ons, such as coconut, cocoa nibs, and sliced fruit. See the full recipe.
3. Baked Sweet Potatoe with Eggs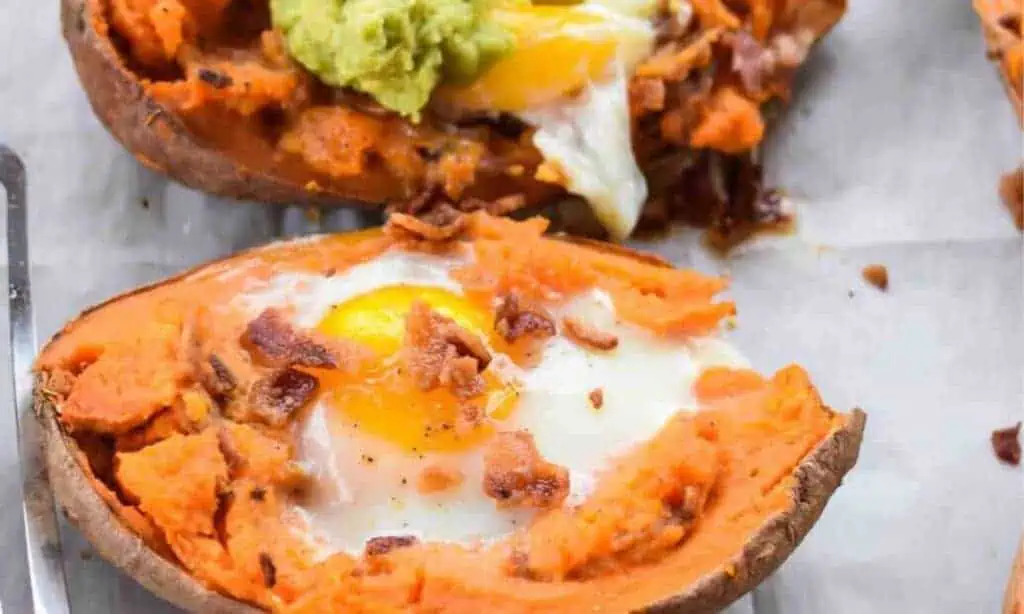 Both sweet potatoes and eggs are excellent nutrient rich foods for pregnancy. Sweet potatoes are rich in fiber, Vitamin A and C, and potassium, while eggs contain protein, choline and folate. Both foods can be part of a balanced diet for pregnant women and offer many health benefits.
When combined together, they create a delicious breakfast (or any meal, really) option. See the full recipe here.
4. Salmon Salad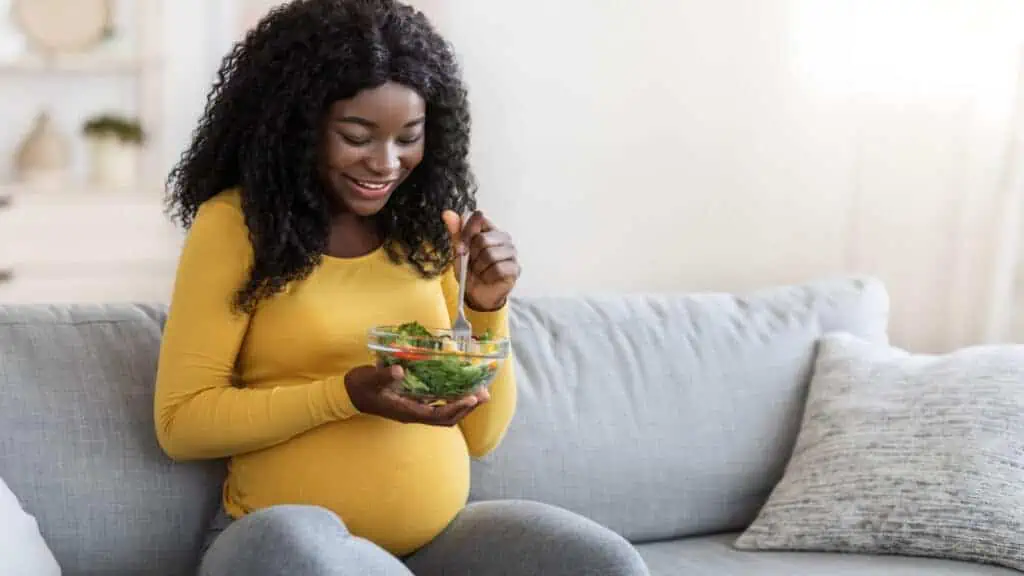 This salad is chock-full of nutrients your developing baby needs like pepitas (pumpkin seeds, oranges, avocado, and kale). Salmon provides healthy omega-3 fatty acids. Dark, leafy greens are rich in folate, an essential nutrient for helping your child's neural tube development. Pepitas are high in iron to stave off pregnancy anemia, oranges contain vitamin C, and avocados are laden with vitamin E to help prevent some of those stretch lines.
All you have to do is shred the greens and salmon and add it to the bowl with the other ingredients. See the full recipe here.
5. Vegetable Gazpacho
Whether it's summertime or you're having a hard time stomaching strong flavors (and smells), a cold soup might do the trick. Plus, it's packed with good-for-you whole foods, like cucumbers, peppers, and herbs.
See the full recipe here.
6. Baked Pesto Chicken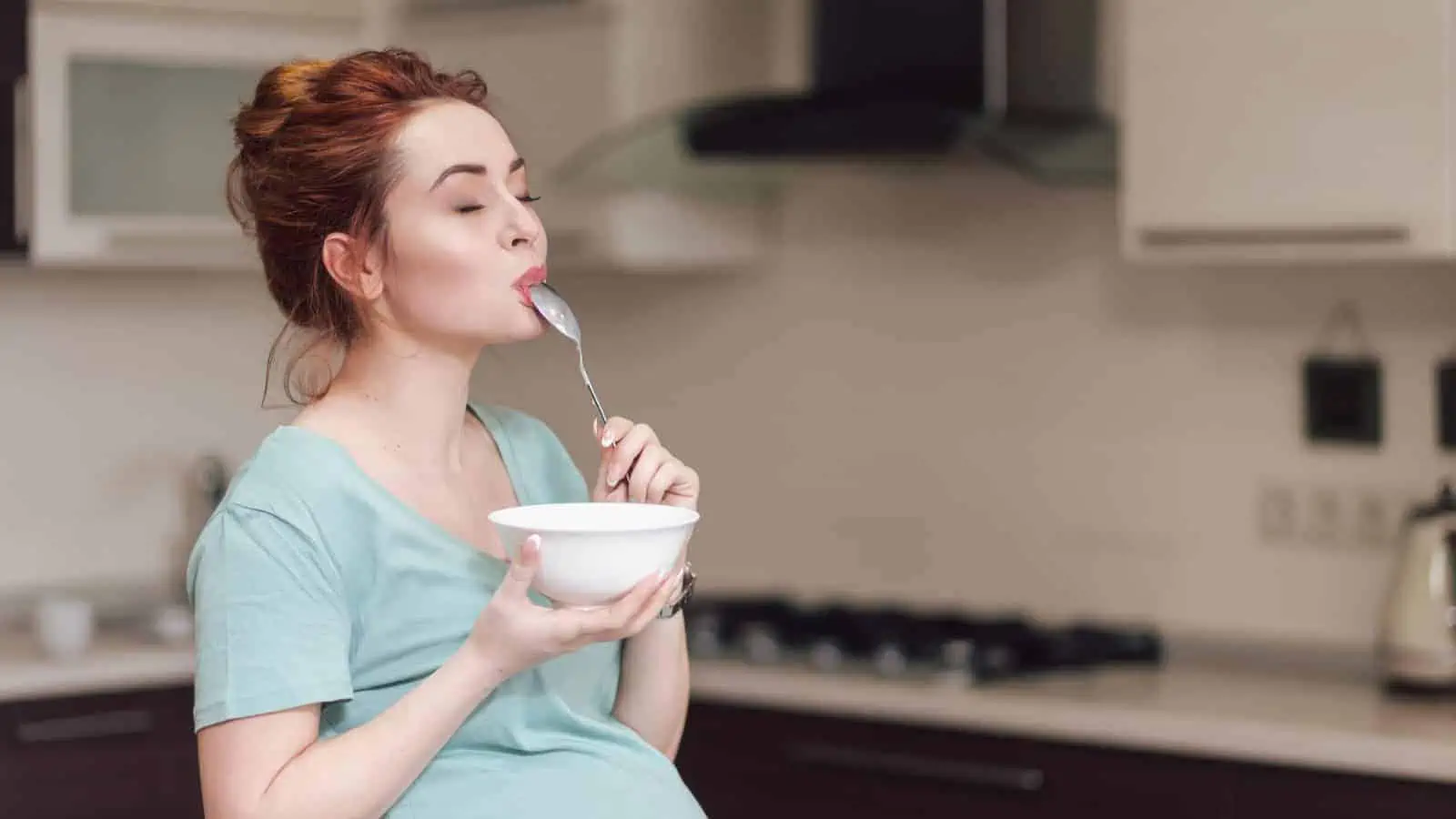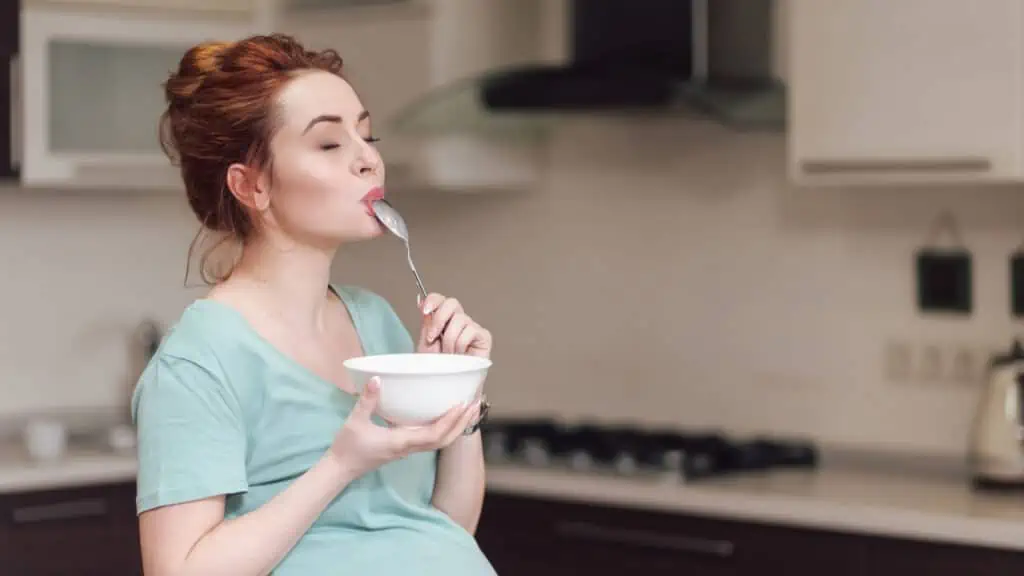 If you're in the mood for something hot for lunch, chicken is always a great choice as a source of protein and iron. If you're still up for yummy flavors, adding pesto (either homemade or store-bought) can make this dish feel indulgent. Add your favorite side (sliced veggies, pasta, salad, etc.), and lunch is served.
See the full recipe here.
7. Hearty Turkey Chili
This healthy turkey chili is the perfect comfort food for pregnant women looking for an easy, nutritious meal. Loaded with ground turkey, sweet potatoes, black beans, tomatoes, and a delicious blend of mild spices. Not only does it contain a healthy dose of protein, but the black beans and sweet potatoes bump up the nutritional profile. This easy one-pot meal can be made in under 30 minutes and frozen for up three months.
Check out the full recipe to get started.
8. Instant Pot Orange Chicken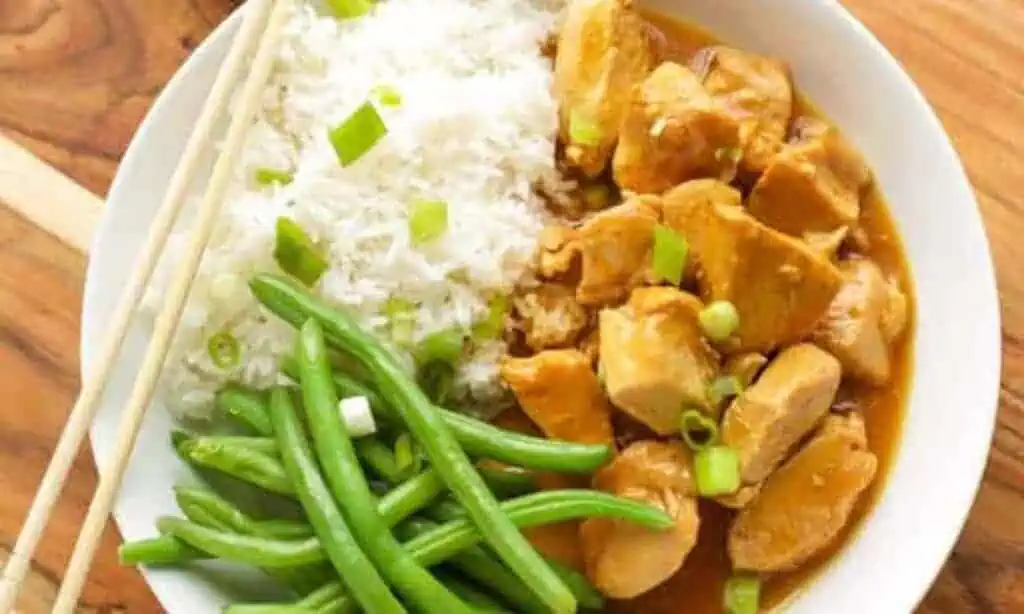 During pregnancy, many women crave their favorite fast food or comfort foods. Chinese food might be one of these, but it can be packed with unhealthy oils, salt, and more. Why not make a hearty and easy version at home in the instant pot? Add some rice and a green vegetable side, and your body will thank you.
Try the delicious recipe here.
9. Peach Cobbler Pie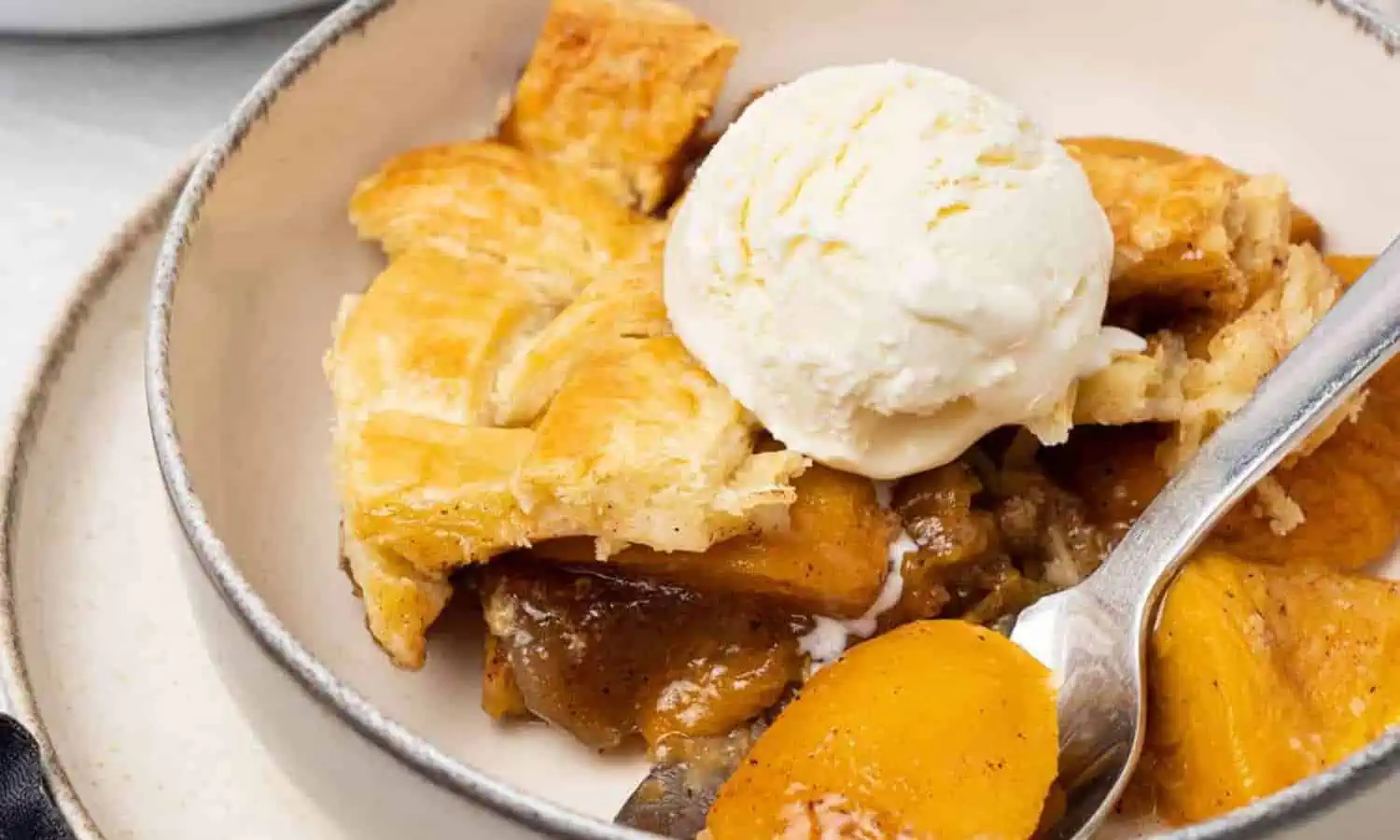 Sometimes, a pregnant mama just needs to indulge. A warm fruit pie topped withed ice cream just might hit the spot. Pie is a great comfort food that can still provide a few nutrients if you pick fresh fruit for the filling. Don't forget ot enjoy every last bite!
See the full recipe here.
10. Pregnancy-Safe Brownie Batter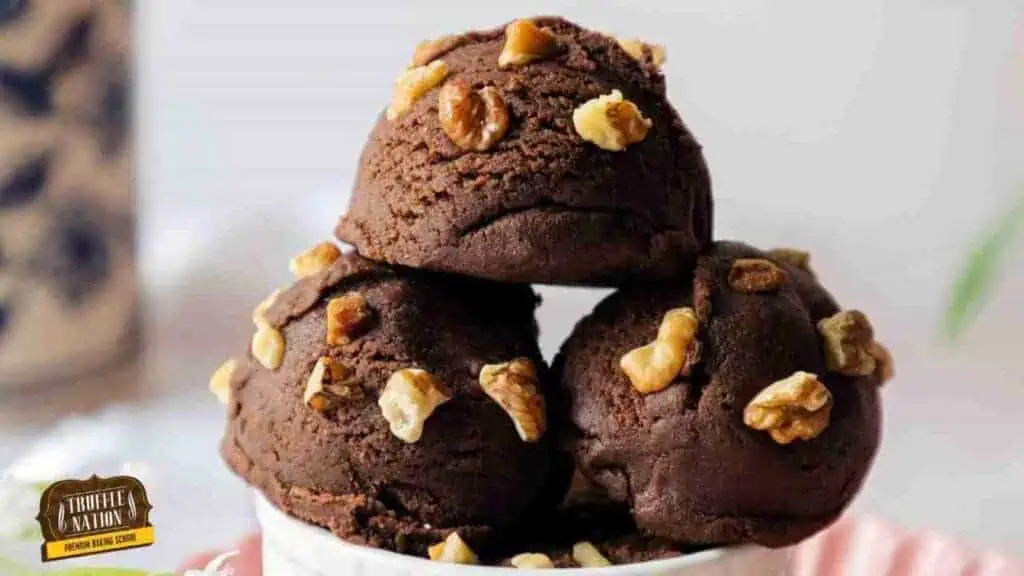 If you love licking the spoon while you're baking, this recipe is for you. This recipe offers a great way to indulge in a common craving- chocolate. Plus, as a bonus, it's easy to make.
See the full yummy recipe here.
15 Baby Names That Make People Cringe
What were parents thinking when they named their kids these names?
15 Baby Names That Make People Cringe
10 Things That Make You Look Ridiculous, No Matter Who You Are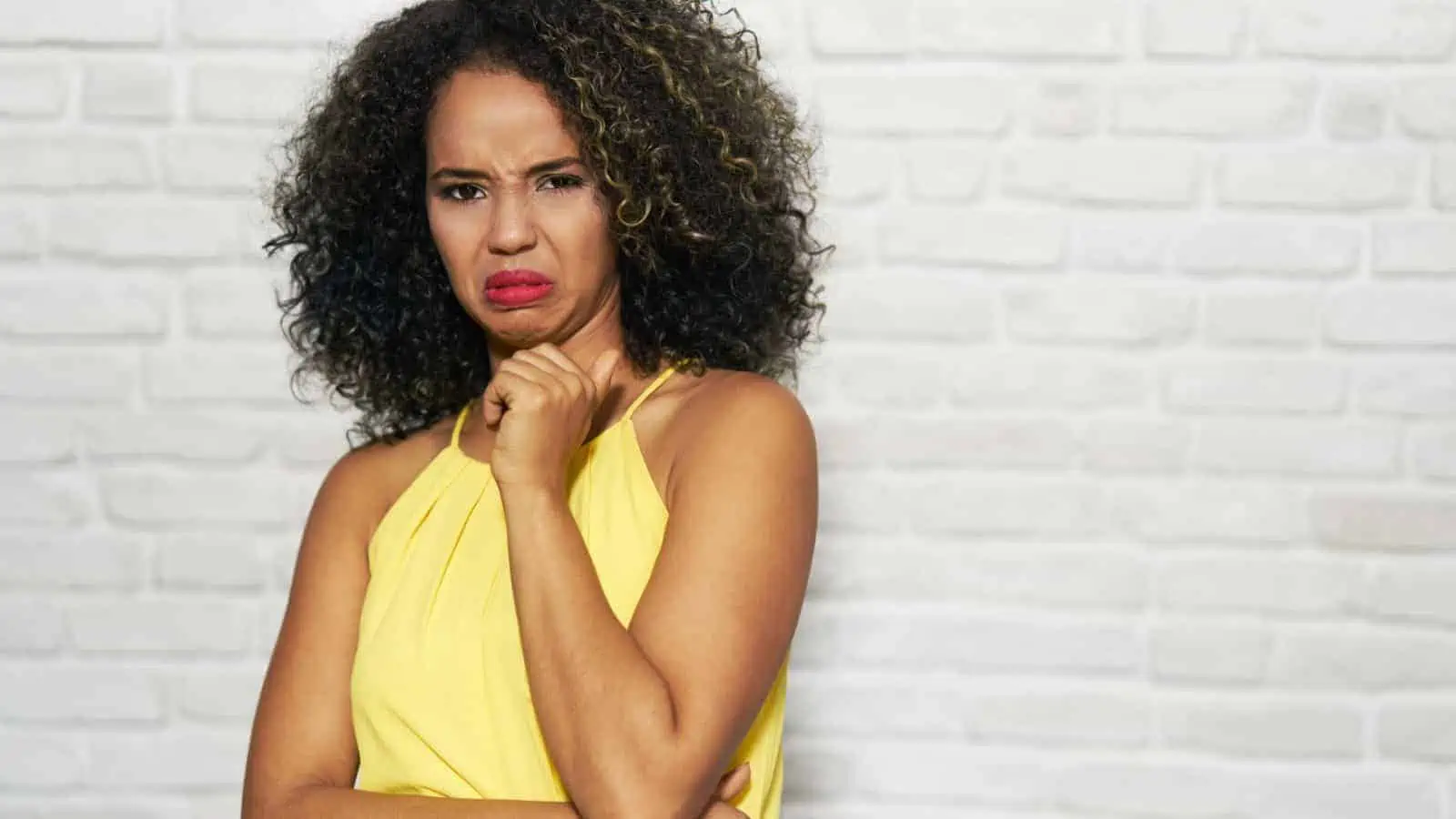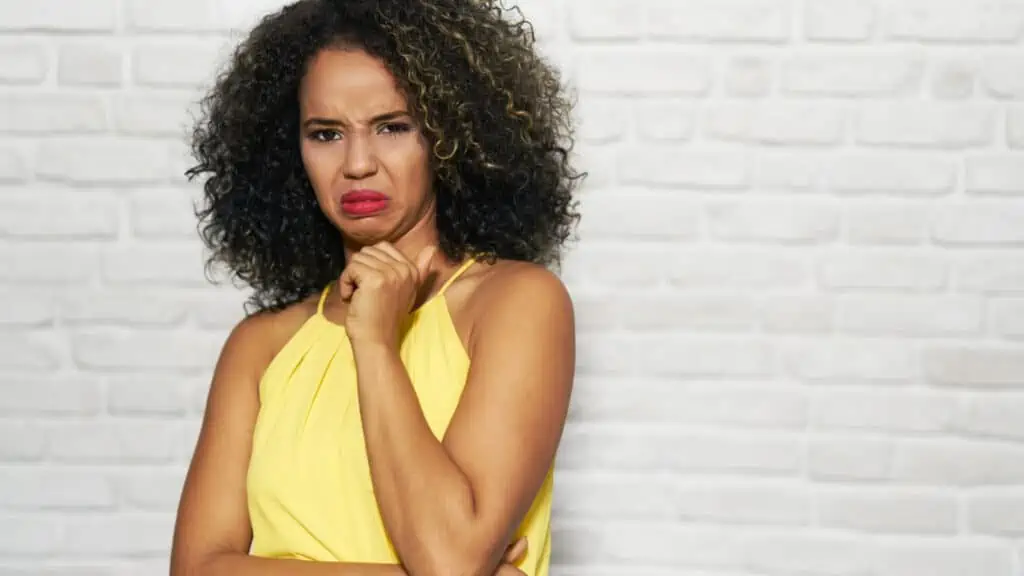 We are all human. Whether you're rich, poor, tall, short, skinny, or fat, there are some things that every single person on the planet looks ridiculous doing.
10 Things That Make You Look Ridiculous, No Matter Who You Are
13 Things Men Are Sick of Hearing from Their Wives (and Society)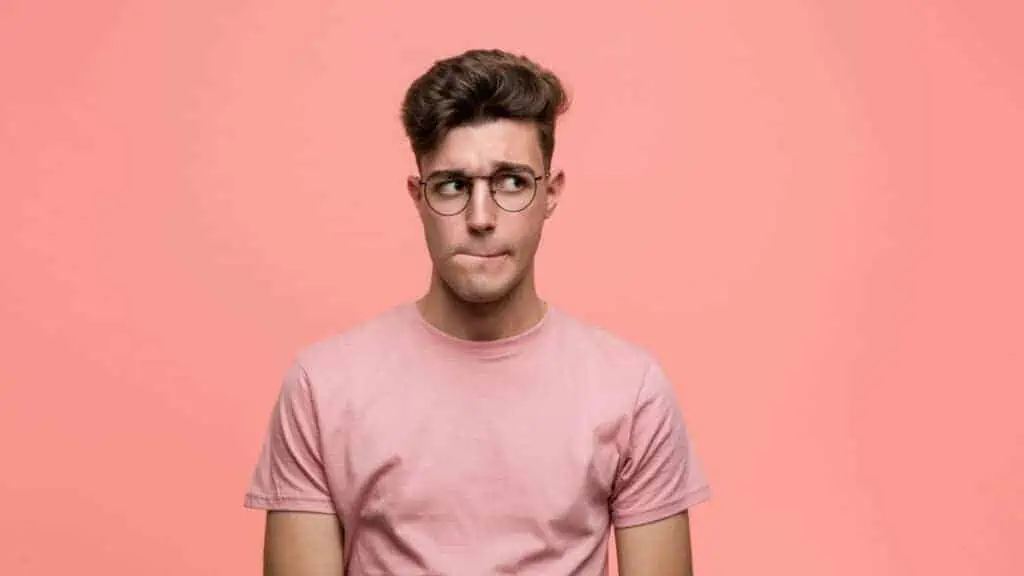 Men are constantly bombarded with messages from their wives and society that can leave them frustrated, misunderstood, and exhausted.
13 Things Men Are Sick of Hearing from Their Wives (and Society)
20 Embarrassing Birth Moments That'll Make You Laugh Until You Cry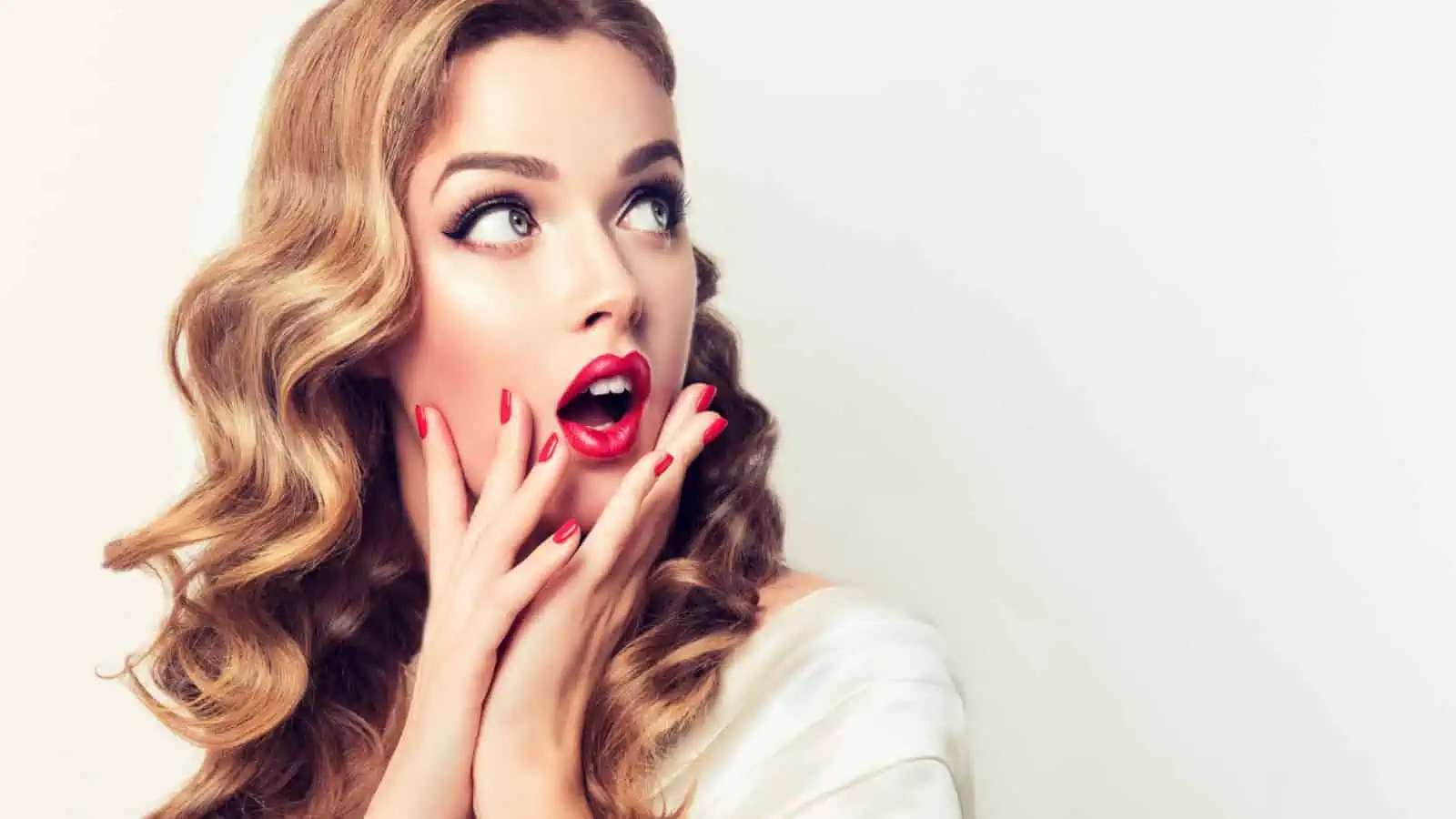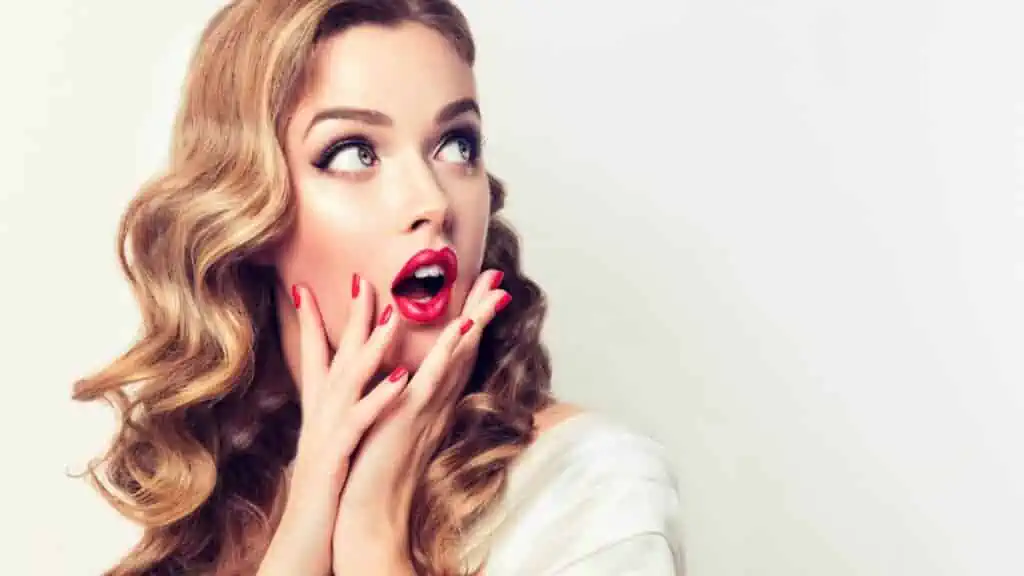 Moms of Reddit share their most hilarious moments while birthing their children. Get ready to laugh!
20 Embarrassing Birth Moments That'll Make You Laugh Until You Cry
10 Trashy Guilty Pleasures People Admittedly Indulge In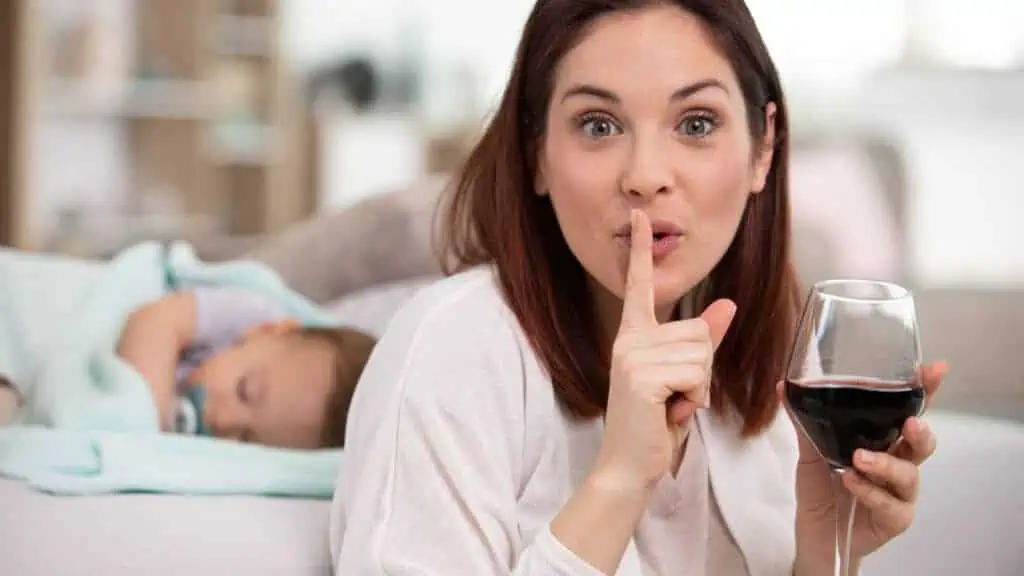 We all have those guilty pleasures that are fun to indulge in when we need some time to recoup and de-stress. Some are more innocent than others and may be harder to admit to.