The Benefits of Taking a Child Birth Class Online – And When to Take One
This post may contain affiliate links. As an Amazon Associate, I earn from qualifying purchases.
Child birth classes play an important role in pregnancy education and should definitely be added to your to-do list during pregnancy. Taking a class can help you stay as healthy and stress free as possible during pregnancy (particularly the third trimester). Plus, you will know when to go to the hospital. Finally, you can learn more about birth, labor, newborn care, breastfeeding, and much more.
But have you ever thought about taking a child birth class online instead of at your local hospital or clinic? It is also a great option!
For many pregnant women, online classes can have more benefits compared to in-person classes. Today, this is what we will talk about and I will also help you decide when to take a course. I've personally taken a few for both of my pregnancies and they helped immensely (and I'll share why!).
Are you ready? Then let's see what online child birth classes can offer for you.
The Benefits of Online Child Birth Classes
Taking a child birth class online may be a great idea for some future mamas. In the following, we will go through the top benefits one by one.
More flexibility
First of all, online classes offer more flexibility. Since most classes don't have a fixed schedule, it means that you can take the lessons anytime you want. Even at 9 pm or whenever you have free time.
Also, they allow you to learn at your own pace. So if you need more time to digest the information, go ahead and revise the modules. You can also review some key topics together with your partner.
I highly recommend that you can treat your online class like an event- pop some popcorn or other snack and grab your significant other and snuggle in!
Convenience
The second benefit is most likely the best one: convenience.
To attend the class, all you need to do is to take your computer, connect it to the internet and you can access your class. You don't even have to leave your home (or your bed and change those comfy pajamas).
Besides, you can take a restroom break any time you want.
Sounds pretty good, doesn't it?
Plus, when it comes to social distancing, attending a class from the comfort of your home may be the best idea. It can also save you some time – and money – since you don't have to commute.
Last option
Sometimes an online course may be your only option to enroll in a class. This can occur for many reasons. For example, if there are no in-person classes near you, or your doctor has described bedrest for you.
Due to the wide range of online birth classes, you can still have access to reliable and evidence-based information about birth-related topics.
Saving money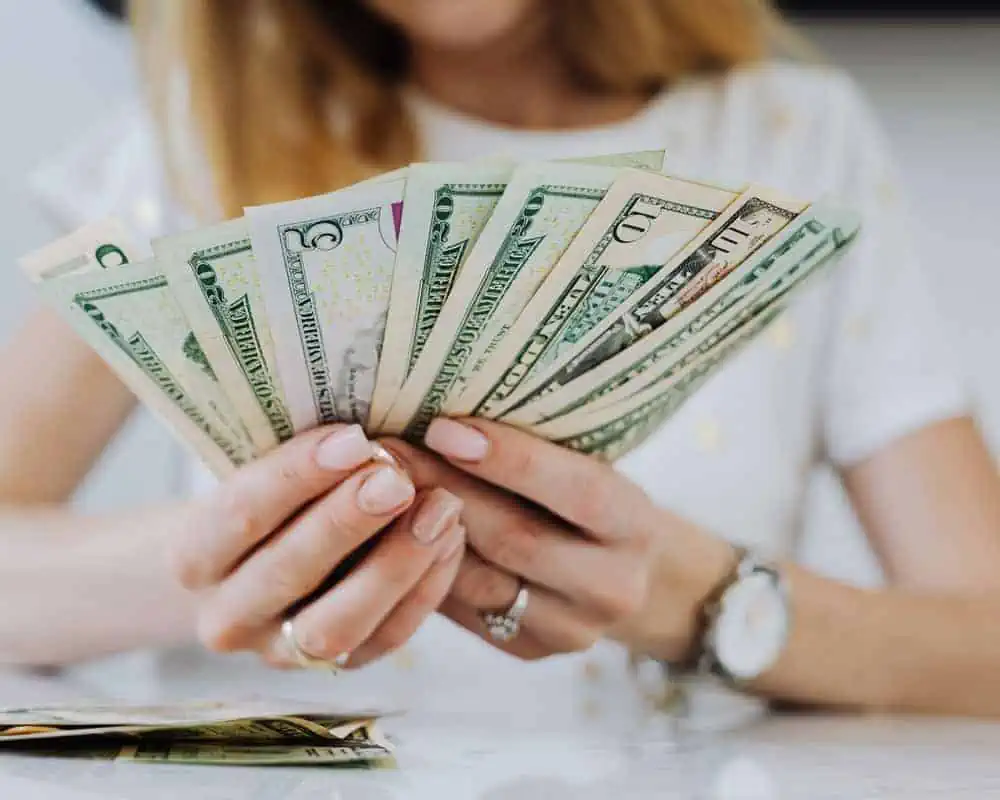 By opting for taking a child birth class online, you can save a lot of money. This is because in-person classes can be quite expensive, with an average of the cost of $250 or more.
On the other hand, online classes – depending on the online birth class – can be much cheaper. Usually, they range from $50 – $250, and very often they have much more to offer than regular classes. For example, many classes provide life-long access to the learning materials (you can print them as well). Or they may offer more privacy since you can ask some questions from the instructor that normally you would not ask in person- especially, in front of other people. Finally, there are usually some awesome bonuses to download such as checklists, birth plans, and more. 
Related read: KOPA Birth Vs. Mama Natural Birth Class
In-depth learning
Another advantage of taking a birth course online is that additionally you can learn about any topic you want. For example, if you would like to get to know more about vaginal births after c-section (VBACs), natural birth, labor pain management, baby care, or breastfeeding, you can take a specific prenatal course on any of these topics.
Related read: What is a Birth Plan? and Why You Need One
As you can see, online childbirth classes have many advantages. However, there are some disadvantages, like for example, you can't meet the other parents like in the case of an in-person birth class. Also, there are no hands-on demonstrations that may be preferred by some expecting moms.
When to take an online birth class
Now that you are aware of the most important benefits of online child birth classes, it's time to talk about when you should take an online class.
Basically, it is up to you, you can take it any time you want. The only thing you should pay attention to is that you should have enough time to go through each lesson before the time you are due to have your baby. The best is if you can complete the course before the 36th week of your pregnancy without being rushed. This way, you will have enough time to digest everything you have learned, and you can practice the learned relaxation techniques and different positions for labor.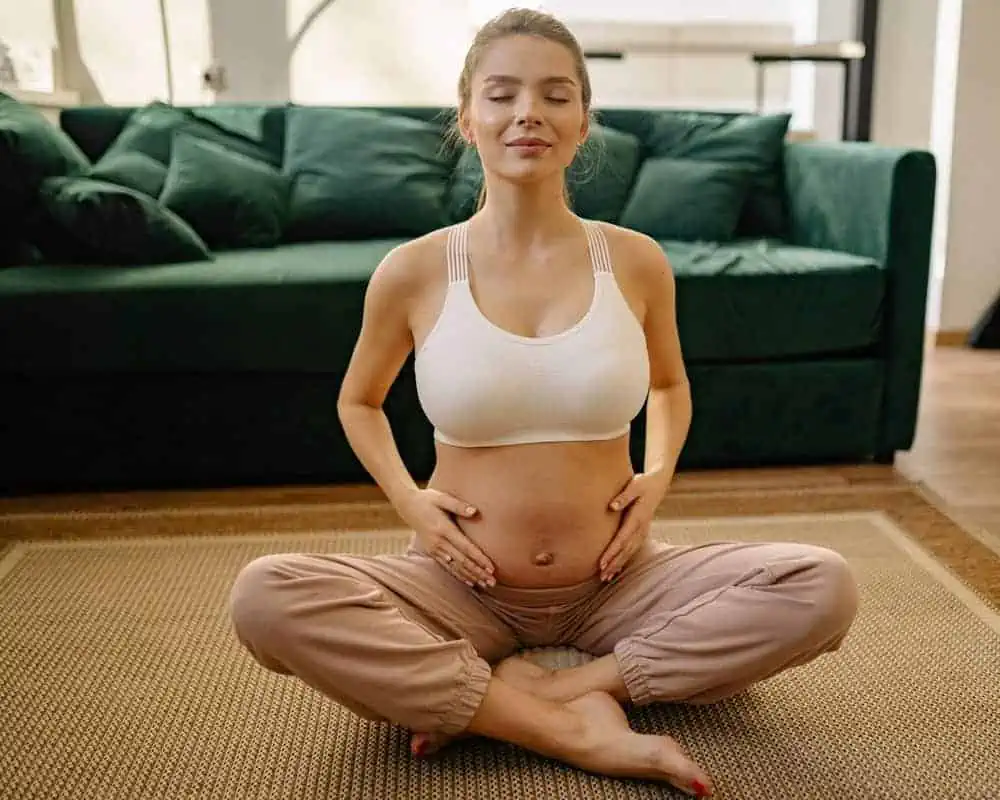 Which online birth class should I choose?
When it comes to choosing an online course, you should take into account many factors. Just to name a few:
It should fit your schedule.
It should be within your budget.
It should fulfill your needs (for example, which topics are covered, how long it is, who the instructor is, it is text-based/video-based/offers a mixture of texts and videos).
Fortunately, there are many great options for taking a child birth class online. With some extensive research this year, I have collected the best online birth classes, so now you don't have to spend too much time looking for one (you're welcome 😉 ) If you are thinking about enrolling in an online course, make sure to check out this list beforehand!
Whenever it's possible, try to supplement the online birth classes you have taken with a few in-person experiences if you can. I know it is not so easy now because of the pandemic but it may be beneficial for you to meet other mamas who will give birth about the same time as you. You could exchange some information, help, and support each other regarding the pregnancy and the upcoming birth! If in-person classes or meetings are not available for you, you can still join some support groups on Facebook and talk with other moms online.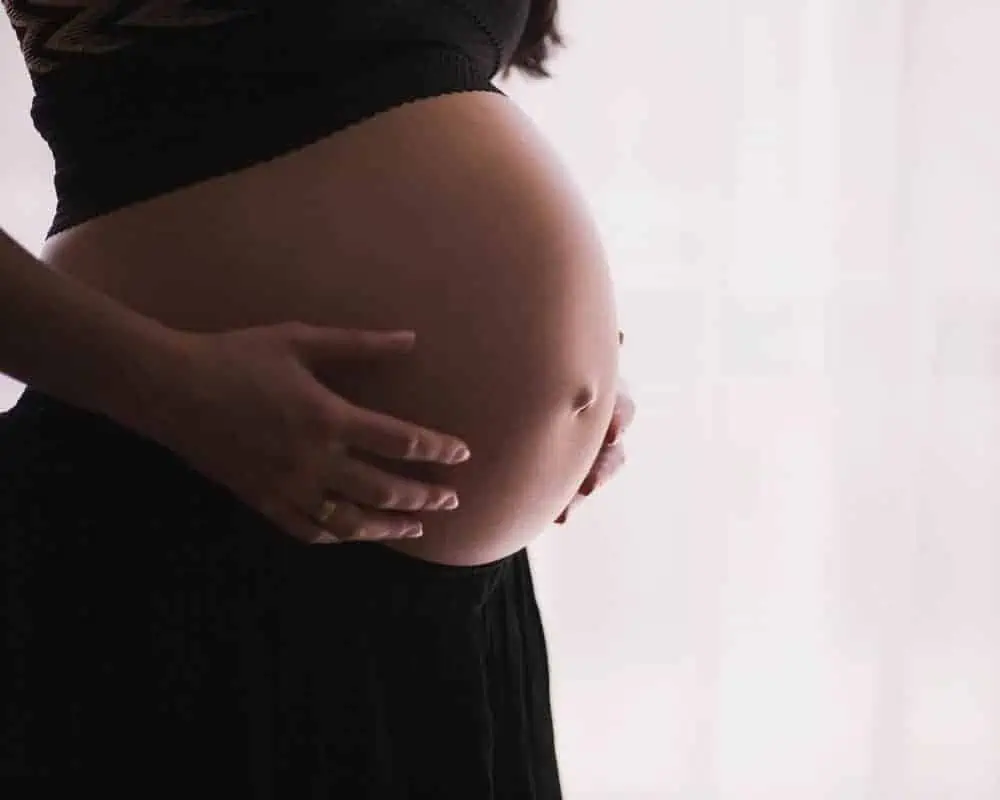 The bottom line
Taking a child birth class online is one of the best ways to get ready for giving birth and caring for your little baby.
You can learn so many useful things and strategies during these online classes that can ultimately help you feel more prepared when the time will arrive. Whether you decide to take an online or an in-person class, you have already made a huge step towards having a confident birth. 🙂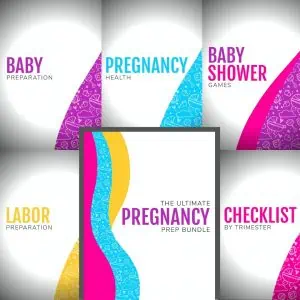 Do you have any experiences with online birth classes? If yes, let me know in the comments!