What is a Birth Plan? And Why You Need One
This post may contain affiliate links. As an Amazon Associate, I earn from qualifying purchases.
I'm sure you can agree that giving birth to your little one will be one of the most significant moments in your life! It is something that you will never forget. So of course, you want everything to go smoothly and the way you imagined. While it's impossible to plan for the unexpected and you remain somewhat flexible, having a general plan (like a birth plan!) can be a game changer when you're preparing for labor.
If you don't know what a birth plan is and you are now pacing and thinking "but what is a birth plan? I don't have one!". Don't worry, mama, I've got out! I remember when I had my 10 week appointment with my daughter and the nursed asked me what my birth plan was and I stared at her blankly. I was still wrapping my head around pregnancy and trying to survive morning sickness– so I had absolutely NO idea ha.
Related read: What Type of Online Birth Class is Right for You?
A birth plan can = peace of mind
For now, it is enough for you to know that a birth plan can help you to decide on the most relevant questions regarding the process of labor and delivery. So when the time comes, you can focus on giving birth to your baby instead of worrying about making important decisions- because, to be honest, no one can focus or make rational decisions once labor begins (or at least that's my experience!).
Having a plan sounds great, doesn't it? Let's dive into what you should know about birth plans.
Related read: 67 Things That Should Be On Your Pregnancy To-Do List
What is a birth plan?
A birth plan is a summary of your preferences- related to your labor and delivery- that can help your medical team understand what you want. It contains information about the hospital environment, medical options, and newborn care. It can be as detailed as you want! For example, you can include in your birth plan if you would like to have dim lights during your labor, you can decide on who you want to be with you when you give birth, and whether you would like to get pain meds or interventions.
Of course, like every plan, a birth plan can also change. We can't know what will exactly happen on the day of birth and the days after. In the case of complications, your doctors may need to make some changes during labor. Moreover, you may also change your mind about something (for example, regarding the pain interventions). Ultimately, is birth plan is all about doing your best to map out your labor while still remaining flexible in case something unexpected occurs. You can also include "If… Then…" situations in your plan as well to address some of the unexpected too.
Related read: The Complete Third Trimester To Do List
Why is it good to have a birth plan?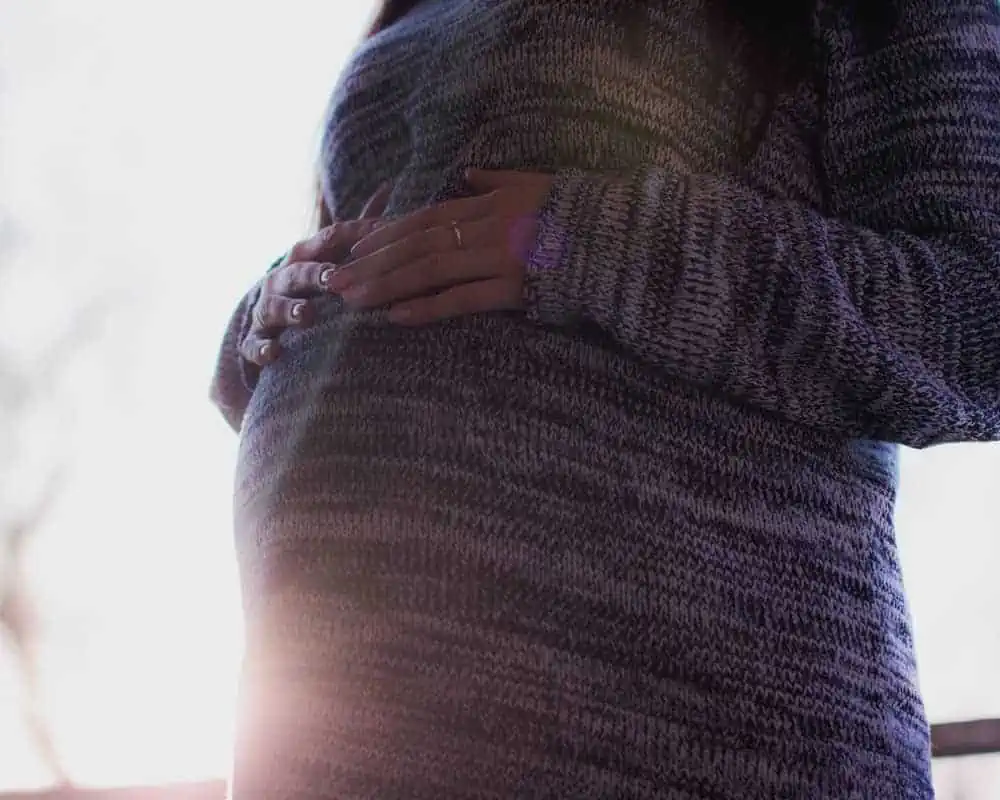 First of all, the main goal of creating a birth plan is to make the whole experience around labor and birth easier and more comfortable for you. You can also expect to have a better birth experience due to a well-assembled plan because it can minimize disappointments and eliminate some conflicts and communication issues between you and your birth attendants.
Also, by making the most important decisions beforehand, you don't have to worry about these things during labor. So you can focus on the main task: giving birth and meeting your sweet baby!
Related read: The Honest Truth About What to Expect During Childbirth
What to include in your birth plan
Now that you have an answer to the question "What is a birth plan?", and you know why it is good to create a birth plan, it's time to move on to what you should include in your birth plan. There are no strict rules on how it should look or which details it should contain. But there are some elements that are part of almost every birth checklist. Let's see what those are!
General information
The first section of a birth plan should be about general information. Here you can write your name, your healthcare provider's name, when your due date is, and where you are planning to give birth (i.e. hospital, birthing center, or home birth). You can also add the name and contact information of the person who will be there with you during labor.
Don't forget to include information about your basic preferences: are you planning to have vaginal birth or cesarean section? Also, if you have some preferences regarding induction, or lack thereof, in this section you can list your preferred methods.
Labor preferences and atmosphere during birth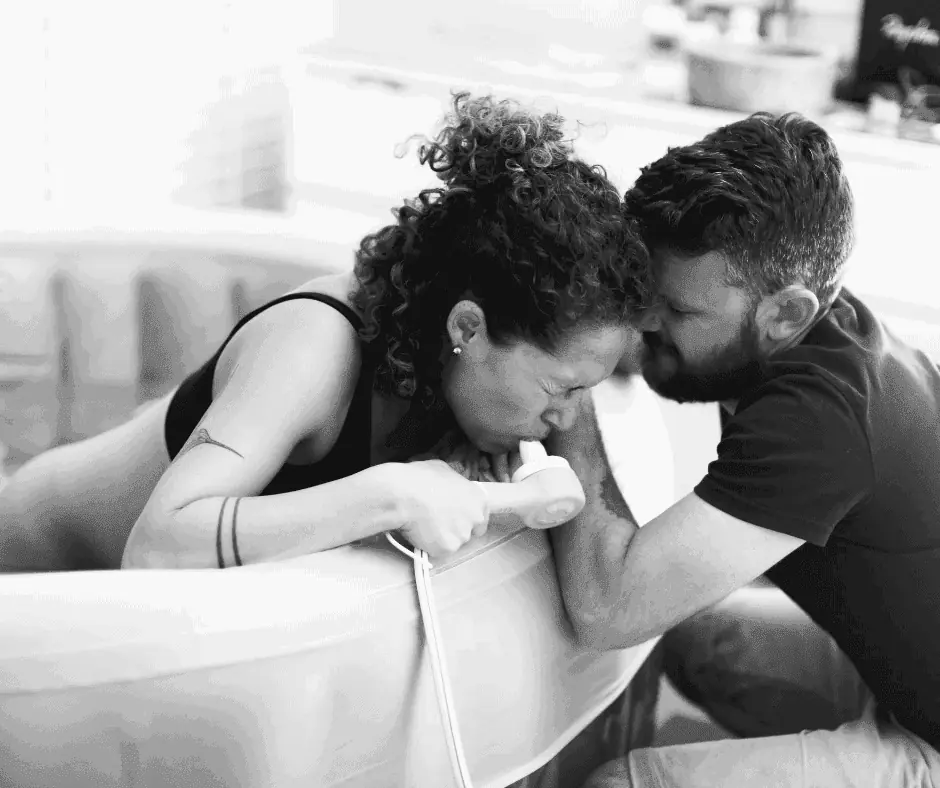 The next things that you should involve in your birth plan (regardless of whether you are creating a natural birth plan or a cesarean birth plan) are your labor preferences and the atmosphere during birth.
Try to think about what could make you more comfortable when giving birth- as this is SO important for labor progression. Do you want dim lights? Do you prefer some music or do you want a quiet atmosphere? What kind of support do you need (for example, quiet affirmations or loud affirmations)? Do you want someone to take photos or make a video about the birth?
For a natural birth- if you know which positions you would like to try during labor (side-lying, bathtub, walking, birthing ball etc.) and in which one you would like to deliver your baby (for example, squatting, hands and knees, birth stool), you can mention them in this section. You can also discuss your preferences for fetal monitoring here too.
Related read: The Benefits of Taking a Child Birth Class Online
Pain relief
When it comes to giving birth, one of the most important decisions you have to make is about pain relief. I know that it is a difficult decision but it is something you have to decide on sooner or later.
In the birth plan, you can write if you want to go without pain meds, you prefer natural pain relief, or if you want an epidural.
You can also list all those pain relief methods that you approve, so when it will be necessary, your doctor can immediately act and help to relieve your pain according to your preferences. Before finalizing your plan, it may be a good idea to consult your doctor about the available pain relief options because they can be different in every hospital.
Related Read: The Benefits of a Natural Birth
After delivery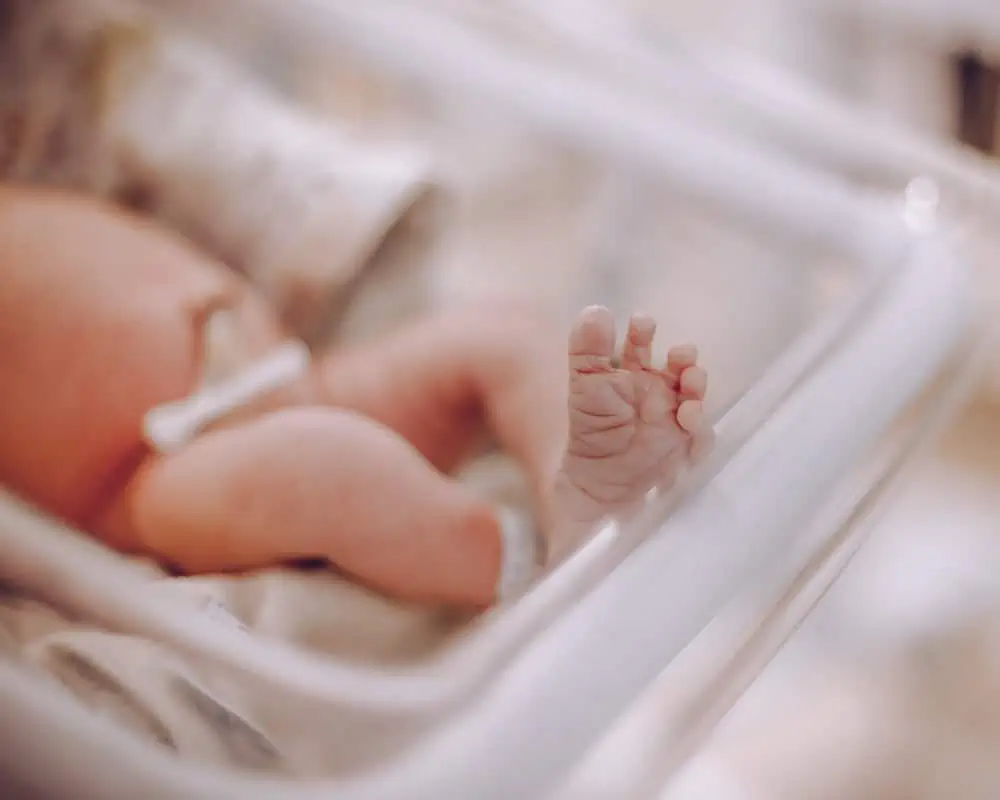 Until now, we have been focusing only on labor and delivery, but what should happen after the delivery? You can also add some notes about that.
Do you want your baby to be placed on your chest right after birth in the delivery room? Do you want to delay umbilical cord clamping or donate cord blood? Do you want to breastfeed or do you prefer bottle-feeding? Do you allow the medical staff to give a pacifier, sugar water, or formula to your baby? If your baby is a boy, do you want him to be circumcised in the hospital? What could help your recovery?
Most hospitals have become more "baby" friendly. However, it's important to start thinking about and discussing the standard care your baby will receive when they are born to make sure that there are no conflicts between your wishes and standard policy.
Related read: My Positive Birth Story: Baby # 2
Printable birth plan
Luckily, making a birth plan is not complicated with the right resources. It can help a lot if you imagine yourself in the situation of giving birth (I know, it sounds strange but trust me, it can help) and you think about what you would prefer or what could make the process of labor and delivery easier.
You may find also our printable birth plan template useful. Our birth plan is SUPER easy to fill, it basically works like a checklist and includes everything you could think of to make sure you cover all your bases. Also, it contains many possibilities that can come up in relation to giving birth and newborn care at the hospital. Plus, it has a few questionaries' to help you understand what you actually want first. AND even some fun labor affirmations.
All you have to do is to fill in your personal information and you can start to choose your preferences. There is space to add some special notes for the medical staff as well if you would like.
When your birth plan is ready, ask your partner and your healthcare provider to take a look at it, so you can modify it as needed before your due date.
If you want even more organization tips and checklists for your pregnancy and baby prep, see our Ultimate Pregnancy Bundle for an awesome deal on all of our best pregnancy resources.
Did you know before this article what a birth plan is? Do you find these plans useful? Do you already have a birth plan prepared? I waited until about 36 weeks to write mine out- but recommend doing it earlier if possible 😉