25 Thoughtful Gifts for the Mom Who Doesn't Want Anything
This post may contain affiliate links. As an Amazon Associate, I earn from qualifying purchases.

Image: pexels
As many moms (and even dads) will agree, it is a common ritual to help the newest mom from your close circle welcome her new bundle of joy – with your presence, support, celebrations, and thoughtful gifts. But it doesn't end there… at least not as far as gifts are concerned!
Be it Mother's Day, her birthday, or a special occasion such as an anniversary, there are numerous other opportunities to show appreciation through a gift to your mom, sister, partner, friend, or anyone else who fits the definition of a mother.
But if you're like many people, choosing the perfect gift to show love can be a challenging undertaking, more so if the recipient is the kind who has it all or doesn't seem to have any preferences known to you.
Understandably, some moms tend to feel as if they owe you for the time and money you spent to get a gift for them. They feel as if they caused you trouble and may often utter words like "Ooohh, thank you, you shouldn't have bothered so much." But deep down inside her, she'll remember that gesture for ages to come, especially if you took your time to get her a thoughtful gift.
Read on for ideas on thoughtful gifts you can get for the mom who doesn't want anything.
What Is a Thoughtful Gift (For a Mom)?
Before we delve into thoughtful gifts for the mom who doesn't want anything, let's first define a thoughtful gift.
A thoughtful gift can be anything that shows you went out of your way to make someone feel special and loved. It's a gesture that expresses your appreciation while capturing the recipient's personality, likes, and needs – all in one stylish package.
A thoughtful gift has many benefits for both the giver and the receiver. From strengthening relationships to promoting an atmosphere of empathy and gratitude, these types of gifts carry immense value.
And for a mom who doesn't seem to want anything, receiving one can remind her that she is appreciated and loved despite her protestations. Whether it's on Mother's Day or another special occasion, it could be something tangible or an experiential gift.
Some great examples include:
A heartfelt card or letter expressing your gratitude and love
A personalized photo album or frame filled with treasured memories from MixBook
A spa or self-care package to help her relax and unwind
A thoughtful cookbook or recipe kit for her favorite cuisine
A unique piece of jewelry or accessory that fits her personal style
A customized gift box containing her favorite snacks, drinks, and treats
An experience gift that she'll enjoy such as a cooking class, yoga session, or concert tickets
A warm blanket or cozy throw for snuggling up on the couch
An elegant piece of home decor to brighten up her living space
An inspiring book by her favorite author
A subscription to a magazine she'll love reading each month.
A personalized mug with an inspiring quote will make the perfect gift
A creative painting depicting the family would be thoughtful
Now that we've established the importance of getting a thoughtful gift let's dive into some ideas for what you can get for the mom who wants nothing.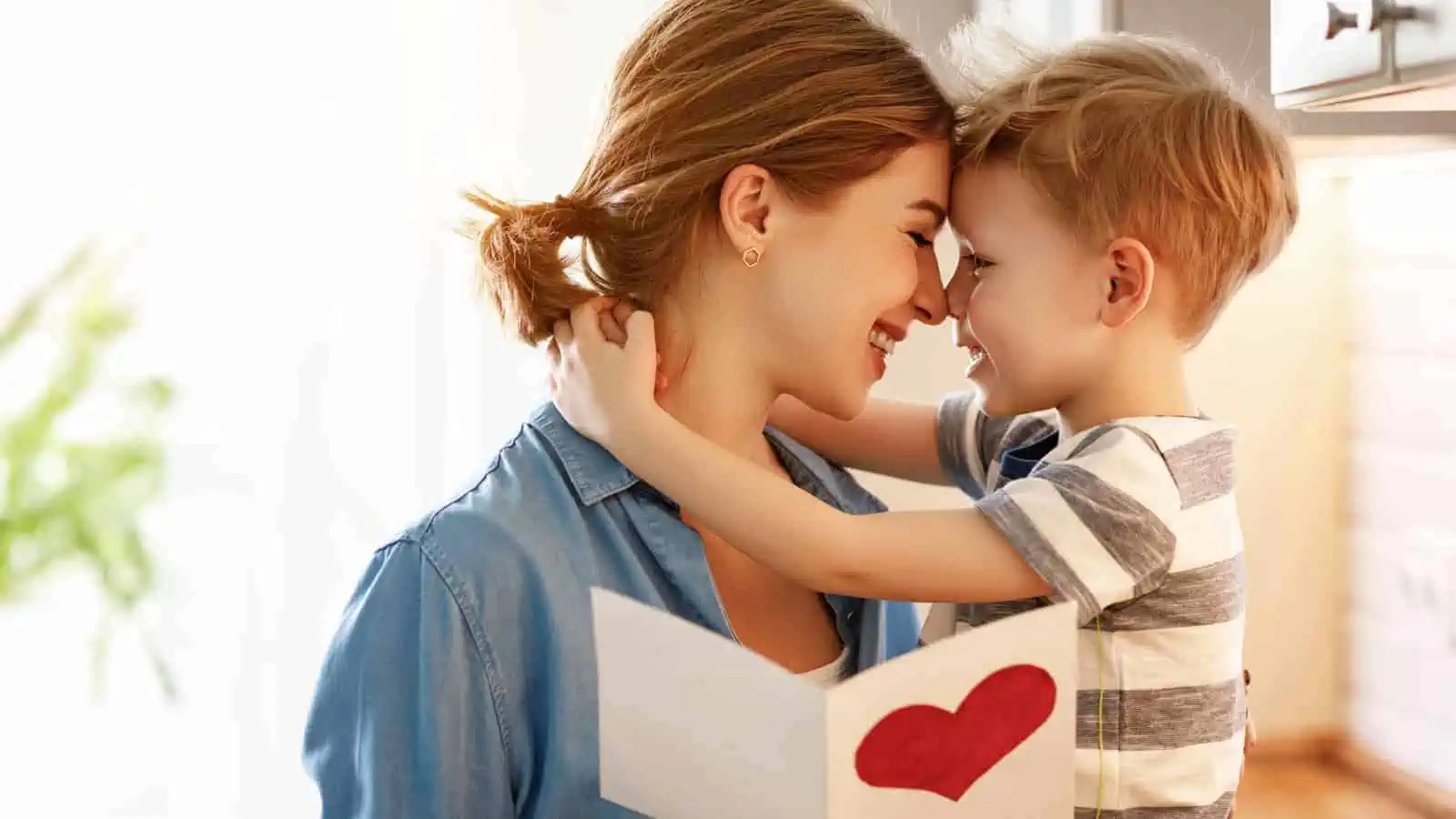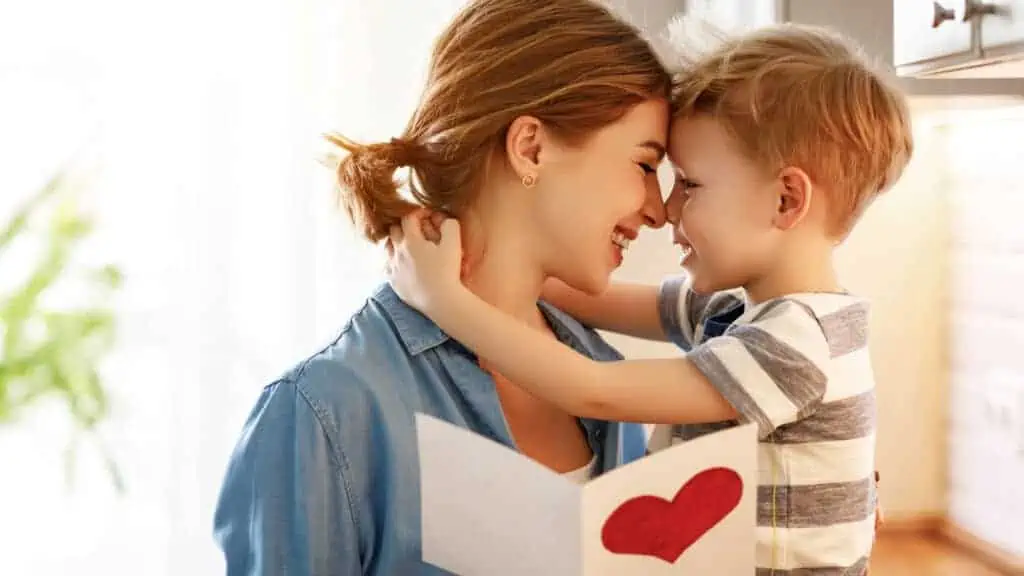 25 Gift Ideas for the Mom Who Wants Literally Nothing
If you're still feeling stumped on what to get for the mom who doesn't want anything, don't worry! Here are 25 thoughtful gift ideas that are sure to impress:
1. A Lovely Bouquet of Flowers
Flowers convey warmth, kindness, love, and gratitude in an instantly recognizable way- they are a timeless gift for any occasion. They're indeed among the best and most thoughtful gifts for the mom who doesn't want anything.
A bouquet of fresh and beautiful blooms is perfect for cheering the mom up on days when she feels low or stressed out. By ordering flower delivery from Bouqs or similar providers, you can customize the bouquet to your liking based on the mom's interests and preferences. This thoughtful gift will instantly brighten up any space and leave her feeling special.
Related read: What's Your Birth Month Flower? Learn Here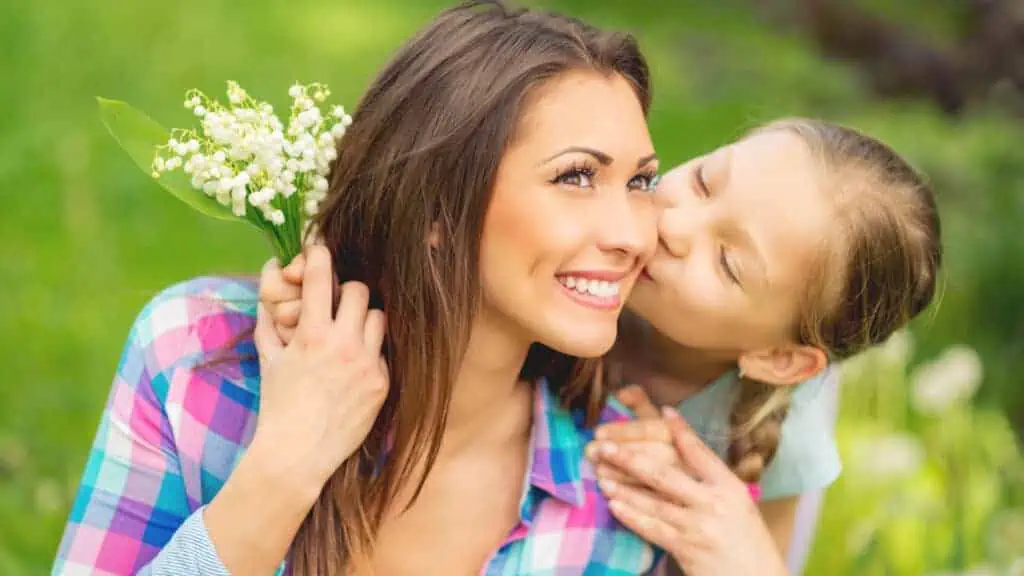 2. Personalized Photo Book
Create a personalized photo book filled with cherished memories and moments from her life. You can use an online service such as Shutterfly or Mixbook to make the process easy.
There's something undeniably special about flipping through a tangible photo book rather than scrolling digitally on your device. A professional online service makes choosing and designing the book comfortable and straightforward – allowing you to personalize it with unique features like stickers, captions, and quotes that highlight those significant milestones in your mom's life.
In addition to serving as an opportunity for reminiscing, personalized photo books also promote family bonding as you create them together. The benefits in a nutshell include:
Celebration and Bonding Time: Personalized photo books are a unique and heartfelt way to celebrate cherished memories with Mom.
Creativity: They allow for creative expression, providing a fun and engaging activity that can be done together or solo.
Tangible keepsakes: Photo books offer a tangible keepsake that moms will always treasure, especially when filled with their most cherished moments.
Awesome conversation-starters: They make great conversation-starters, rekindling nostalgic stories and making mom feel loved and appreciated.
Serve as heirlooms: Personalized photo books have an enduring sentimental value that transcends time and generations, meaning they can serve as a family heirloom for future generations.
3. Custom Memento Box
A custom memento box is an excellent gift for keeping memories safe and sound while adding stylish decor to her space. You can choose a box made of wood, metal, or glass and have it personalized with her name or initials.
She can use it to store important documents like birth certificates, diplomas, wedding invitation cards, or trinkets that she has accumulated over time. Another idea could be personalizing the box with quotes such as "special moments" or "treasured possessions" that highlight its significance in holding her valuable memories.
4. Engraved Jewelry Piece
An engraved piece of jewelry is great for showing your love and appreciation for all she's done. Consider getting a necklace, bracelet, or ring engraved with her name, initials, or a special message.
Engraved jewelry pieces are an excellent choice if you're looking for something elegant and personal – it doesn't matter whether it's silver, gold, rose, etc. Moms will appreciate the thoughtfulness behind the gesture and will probably cherish the piece forever.
Some creative engravings ideas include the names of family members alongside their birthdates or touching sayings that are significant to your relationship with her.
Alternatively, you could craft your own jewelry, whether you make simple bead bracelets or join an online jewelry class to learn professional techniques. You also have the option to buy unique handcrafted jewelry. 
5. A Robe Embroidered with a Sweet Message
Giving her a cozy robe can be an excellent idea in reminding the mom how much you care about her comfort and well-being. You can take it up another notch by embroidering her name, initials, or a sweet quote that would make her feel special.
A robe embroidered with personalization is a lovely gift that lets Mom know you're thinking of her comfort. She can wear it for some relaxation time after an evening shower or watching movies, or lounging around on chilly days.
Adding sweet embroidered messages like "Mom's cozy moment" or "You're just perfect the way you are" will leave an imprint that she will fondly remember.
6. Subscription to SPA Treatments and Relaxation Gifts
Treat that busy mom in your life to a relaxing spa day at home, and she'll have the experience memorable in her mind for ages to come. Relaxation gifts like bathrobes, candles, and spa oils are all perfect examples of thoughtful gifts that will bring happiness into any mother's daily routine.
A subscription to relaxation spa-themed boxes is not only thoughtful but provides the opportunity for Mom to pamper herself without too much trouble- right from the comfort of her own home. It allows them a chance to indulge in some well-deserved me-time.
Be it fragrant bath bombs, facial masks, or comfy slippers – it's all aimed at creating some self-care time! Plus, she probably gets to try new products each month while unwinding, as she deserves.
To give the mom complete control of her ultimate relaxation experience, you can also consider getting her own Personal Home Spa or Portable Sauna if your budget allows it.
With this thoughtful gift, she won't necessarily need to arrange transport to the nearest spa, but chill out in her home. It will provide a constant rejuvenation effect, allowing for an unparalleled experience where Mum gets to relax and unwind anytime she wants.
7. Monogrammed Warm Throw or Blanket
Create a cozy atmosphere with a soft, comfortable blanket that offers a perfect backdrop for relaxing. A warm throw or blanket is not just a functional item but also an elegant addition to any living space – adding unique character and warmth to mom's relaxation area.
Get it in her favorite color or pattern and add some decorative touches like tassels, stripes, or even embroidery. A perfect addition would also be personalizing the throw, monogramming her name or initials so she knows it was made especially for her.
8. Handmade Pottery Serving Platter/Bowl
A unique handmade ceramic dish is not only elegant but practical, making it a thoughtful gift that she'll utilize daily. She can serve up meals or use them as a statement decorative piece for the living space or dining area.
Choosing pottery crafted by an independent artist ensures that there's artistry and creativity in every piece they create while promoting local entrepreneurship and small businesses too.
9. Uniquely Crafted Plant Holder or Windchime
A unique, handmade pot makes an excellent gift for turning any area into a cozy oasis that instills peace and tranquility. A bounty of small plants woven into a bright-colored basket is perfect for adding that much-needed greenery to mom's living room or patio.
The gentle chiming sound pleasingly soothes the soul, providing just enough sound to relax and calm her down after a long day.
10. Essential Oil Diffuser Set with Refreshing Scents
An essential oil diffuser is great for promoting relaxation and wellness at home or in the office, while scents like lavender, peppermint, or eucalyptus create a familiar yet serene environment. This gift offers a pleasant aroma to mask unpleasant odors and many health benefits like improved air quality and congestion relief.
Essential oils are versatile, and each person has favorite scents that resonate well with them. The delightful aromas of peppermint and eucalyptus help soothe headaches and clear up airways, while calming scents such as lavender are known to promote sleep hygiene.
Here are some benefits essential oil diffusers offer to those who use them:
Helps to purify and clean the air
Enhances relaxation and reduces stress levels
Promotes better sleep quality
Can relieve various ailments such as headaches, migraines, and coughs
Helps in boosting mood and mental clarity
Amplifies productivity and improves concentration during work hours
Creates a comforting atmosphere for meditation or yoga sessions
11. A Special Journey Map Highlighting Her Lifetime Memories
Gift her a memorable wall art or decal that creatively represents the most significant moments of her life. The personalized touch will warm that caring mom's heart and remind her of all the beautiful milestones she's achieved.
This gift is great because it allows mom to bathe in nostalgia while appreciating the journey of her life and the special moments that made an impact. You can include special engraved details like dates, locations, and even photos to highlight those unique memories she cherishes most!
12. DIY Painting Kit for Her to Create Her Own Canvas Art
Another way to show appreciation to the mom who has it all is to get her a complete painting kit, a blank canvas, and some quality paints in colors that she likes. This gift idea provides creative fulfillment, allowing moms to spend quality time creating art while unwinding from daily stressors. Displaying it on a wall in the living room, hallway, or bedroom will certainly remind her of you every time she looks at her adorable creation.
13. Custom-Made Candle Stand with Some Scented Candles
An elegant candle holder set is great for adding coziness, warmth, and style to any room in the house – while allowing mom to enjoy some sweet scents that ease off the day's troubles. It's even better if paired with several candles in the fragrances she likes most.
Try decorating them with crystals or letting her choose from scents like vanilla, rose, and sandalwood. The personalized touch tells her how much you care.
14. Thoughtful Gift Basket of Mom's Favorite Items
This is another popular entrant in the list of thoughtful gifts for the mom who doesn't want anything. Fill up the basket with goodies like candles, chocolates, teas, snacks, or even beauty products she loves- all personalized just for her will make her feel loved and special. You can wrap it up beautifully with ribbons and bows!
This gift is perfect, as it allows you to show your appreciation by selecting items that reflect the recipient's preferences. For example, if the mom is health-conscious or a fitness enthusiast, some protein bars and yoga supplies could be ideal.
Your mom's favorite snacks, scented candles of her preferred aroma and colors, or skincare line could also be a great idea to toss in there too! Giving a personalized gift basket shows thoughtfulness and helps create some delightful memories.
15. Comfy Pillow with Cute Printed Quote
A comfortable pillow with a sweet quote is an excellent way for a mom to feel cherished and appreciated while adding some unique decor to her space. This versatile gift never gets old, and with limitless quote options, you can easily find one that is guaranteed to touch her heart.
Consider getting one custom-made or looking up some aesthetically-pleasing options online via websites such as Etsy or even local shops in your area that specialize in home decor.
Make mum feel loved every time she takes a nap or cuddles up with a comfy pillow adorned with cute printed quotes like "I love you," "Mum's life," or inspiring sayings.
16. Vouchers for What She Likes Doing the Most
Consider getting vouchers for what she enjoys, such as cooking classes, spa treatments, concert tickets- whatever she likes doing most. Having an opportunity to indulge in an activity, she loves will leave some unforgettable memories.
Offering vouchers or gift certificates is a perfect way to grant freedom to the receiver while providing an enjoyable experience. Your mom can select the specific activity, service, or product she wants and schedule it at her convenience – without feeling obligated to use a gift that might not fit her liking.
Additionally, vouchers can be emailed or sent via mail, making them an excellent option for last-minute gifts.
Benefits:
The recipient gets the opportunity to select their preferred activity or product
Provides flexibility and convenience
An excellent option for last-minute gifting
Creates unforgettable memories
17. A Quality Heated Massage Chair
After a long day of work and taking care of others, Mom deserves relief from her tired muscles. Consider getting her a quality heated massage chair that can offer vibration and heat therapy to help improve blood circulation, aid relaxation, and alleviate body pains. This thoughtful gift shows how much you care about her comfort and health.
18. Electronic Gadgets for Her Comfort, like Tablets, Kindles, etc.
Electronic gadgets can be handy gifts for modern-day moms who want to relax with screen time. A tablet or a Kindle lets her read books, listen to audiobooks or music, and watch movies while relaxing on the couch while enjoying some quality "me-time." This is one practical gift that will keep giving!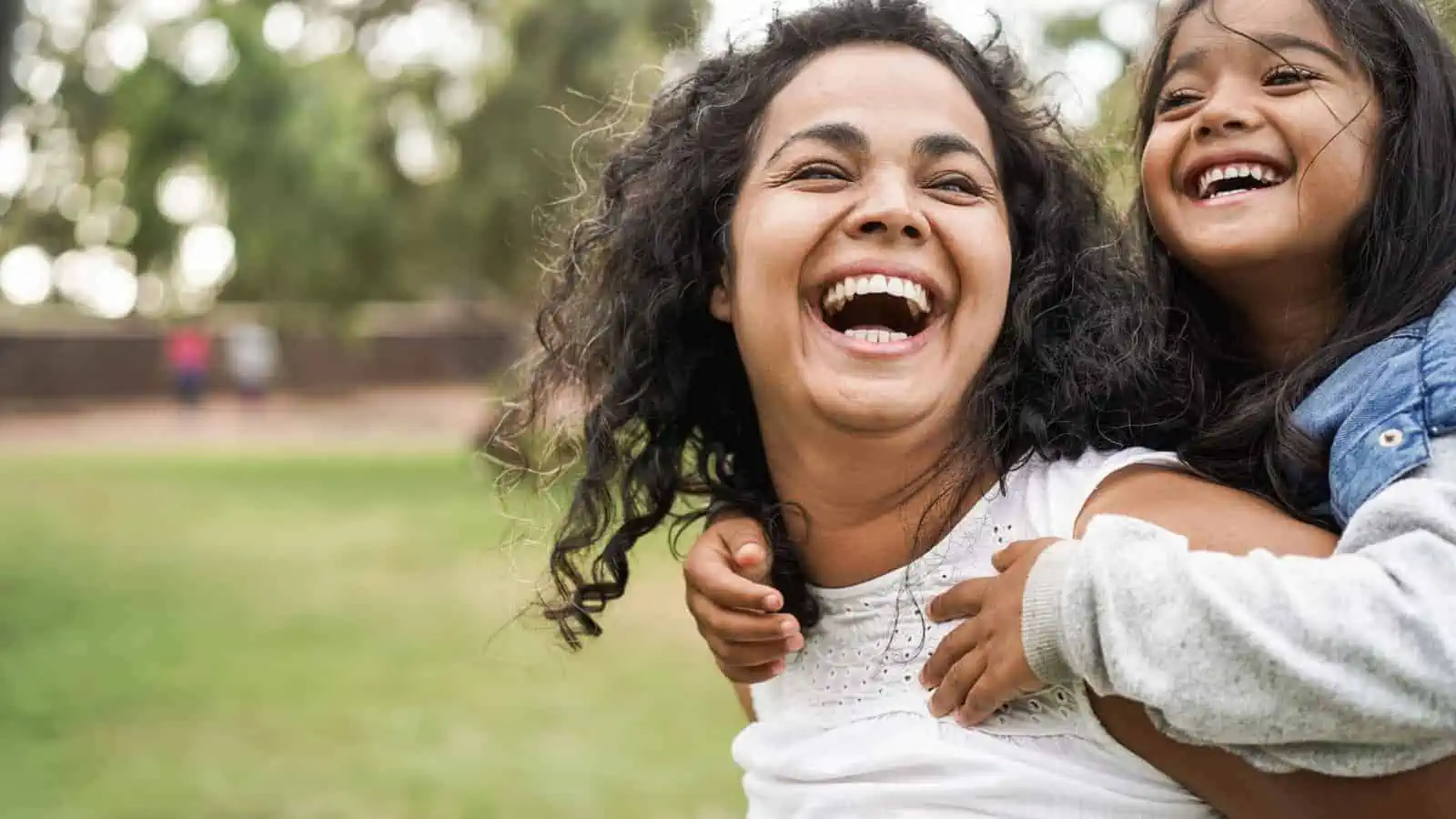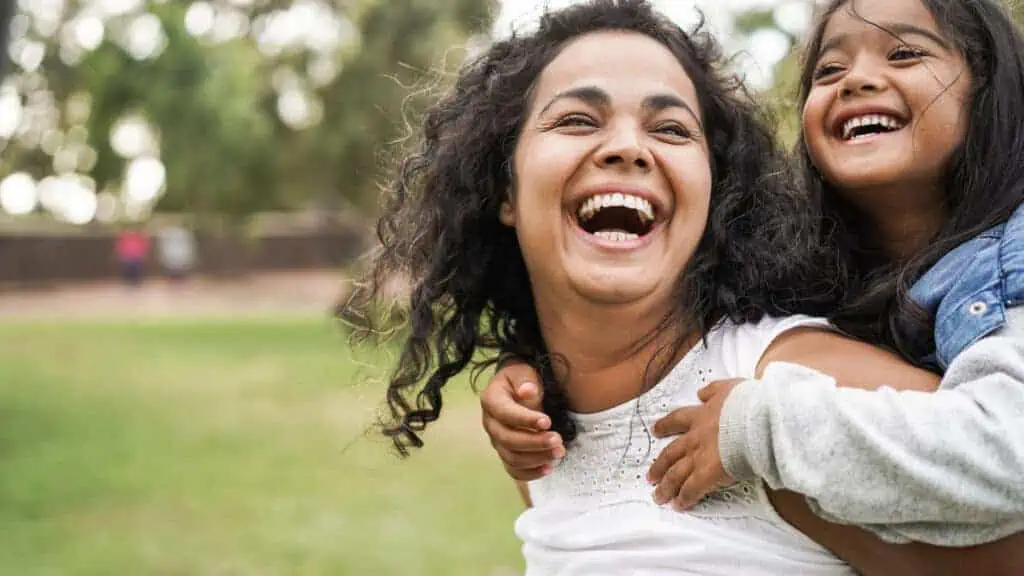 19. Several Tickets to Movies She Loves Watching
If your mom is an avid movie lover – family pictures or comedies- consider buying several tickets for upcoming releases you know she'd love watching. Going out to watch an enticing flick will excite her senses, allowing Mum to escape from reality momentarily while indulging in guilty pleasures.
20. Cooking Classes/Workshops Discount Coupons
Whether Mom's an experienced cook or someone hoping to learn new recipes, gifting her cooking classes/workshops at a local venue is something practical and totally unique- especially if it's something she's into! The experience offers an opportunity for learning new skills and trying out new recipes together with other people in class, and becoming more confident in the kitchen.
21. A Comfy Bathrobe
Help your mom feel cherished and comfortable even in her downtime by getting her a deluxe-quality plush bathrobe that'll melt her stress away after those long days spent juggling every family member's schedule.
22. Quality Workout Gear
Exercise is essential to good health and isn't different for any mom. In fact, scores of research actually suggest that kids are more likely to be physically active if their mothers exercise regularly. The benefits of stretching, brisk walking, cardio, and lifting weights are also well-known among women as they age.
If she's motivated to sweat it out from time to time, high-quality workout gear like leggings, tees, shoes, or a yoga mat could make great gifts. If otherwise, you never know… your gift could as well encourage her to create a routine of hitting the gym, walking, or running.
23. Wine/Champagne Accessories
Does Mum love sipping wine or champagne, or perhaps entertaining guests to the same? If so, these would make a great gift idea. Give her accessories like fancy glasses and sets of elegant coasters that will help elevate every glass of wine she sips at home – perfect for indulging on special nights.
Some great options to consider may include:
Fancy wine glasses
Champagne flutes
Elegant coasters
Wine Decanter
Wine cooler or chiller sleeve
24. Stylish Tote Bag
A stylish designer tote bag can solve a lot of problems for busy moms who are always on the go. It's perfect for carrying everything she needs while adding a touch of elegance to her look.
From papers, laptops, makeup kits, or travel essentials- with a quality tote bag comes organized pockets and zippered compartments to make life more comfortable.
Related read: Learn to Love Your Mom Bod
25. Memory Foam Mattress Topper
Getting enough sleep is crucial for a healthy life, or is it? Gift mum the comfort of better rest with a quality memory foam mattress topper that conforms to her body and offers excellent support as she sleeps.
It's an affordable way to improve sleep quality by reducing body pains or discomfort while being an incredibly practical and luxurious option!
There you have it- a comprehensive roundup of 25 thoughtful gift ideas for the mom who doesn't want anything.
The best gifts are the ones that come from the heart and reflect appreciation, love, and respect for our mothers without necessarily breaking the bank.
So why not give your mom something special this year with one of these thoughtful gifts that she will cherish? No matter which gift you choose, remember to add a handwritten note or card expressing how important she is to you. Let's remind our mothers how loved they are in every little way possible!