10 Quick and Healthy Breastfeeding Snacks in Under 5 Minutes!
This post may contain affiliate links. As an Amazon Associate, I earn from qualifying purchases.
[et_pb_section fb_built="1″ admin_label="section" _builder_version="3.22″][et_pb_row admin_label="row" _builder_version="3.25″ background_size="initial" background_position="top_left" background_repeat="repeat"][et_pb_column type="4_4″ _builder_version="3.25″ custom_padding="|||" custom_padding__hover="|||"][et_pb_text admin_label="Text" _builder_version="3.27.4″ background_size="initial" background_position="top_left" background_repeat="repeat"]
This week, Carolyn Jackie with Mama's Serenity is bringing you some awesome tips for quick and healthy breastfeeding snacks. All I have to say is YUM. I will save these for sure for my next breastfeeding adventure!
Are you wanting to make healthy food choices but simply don't have the time? Or are you looking for some quick and healthy breastfeeding snacks but you're stuck for ideas? Or you're starving all the time and need some nutrient dense ideas? Don't worry mama, I've got you!
As a mom myself, I know time is scarce. In between the many tasks our days are filled with, a lot of us struggle to find time to eat real meals!
The second my little one was down for a nap I found myself scrambling through my cupboards to find ANYTHING that could be prepared and devoured in under 5 minutes!
And yes, I know they say we should sleep when our baby sleeps, but when would I find time to clean, shower, fold laundry, and most importantly, eat?
What made things harder was that breastfeeding left me hungry and thirsty all the time.
Remember those sweet food cravings that you blamed on pregnancy? Mine were not ready to budge.
I really needed some quick, healthy breastfeeding snacks and most importantly – they needed to be prepared in under 5 minutes.
I'm glad to say I have succeeded in this challenge and below I have listed some quick and healthy breastfeeding snacks for nursing mamas!
I hope this helps you!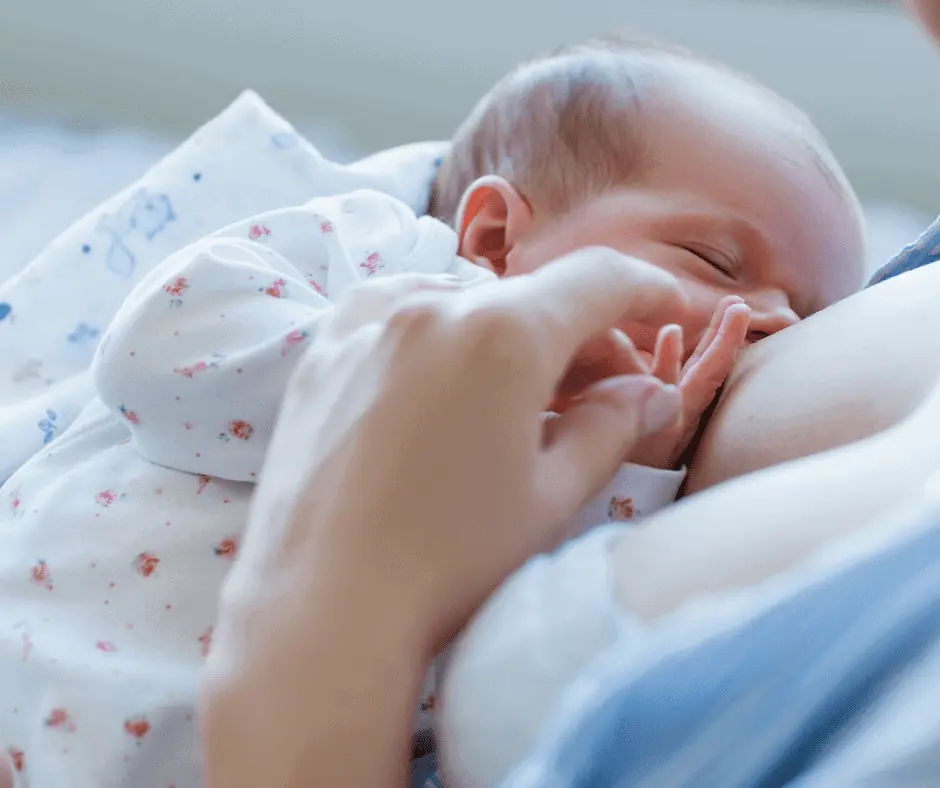 A few tips before we begin:
If you're looking to make these snacks in an even shorter space of time, try chopping your fruit and vegetables in advance! I chop mine at the beginning of each week and this saves me a lot of time!
If you're looking to lower your daily calories, try low-fat alternatives for ingredients like Greek yogurt!
These snacks can be topped with ingredients like chia seeds, flaxseeds, and nuts. These are packed with antioxidants, healthy fats, and many of them are known to boost your milk supply!
Want more snacks ideas that are easy for on the go? See our Best Packaged Snacks for Breastfeeding
Related read: Breastfeeding Tips: Problems and Solutions
10 Quick and Healthy Breastfeeding Snacks
I hope you enjoy these healthy snacks, don't forget to share!
1. Rice cakes, with smoked salmon, cucumbers, and cream cheese
This can be prepared by topping rice cakes with a spread of cream cheese, a few slices of cucumber, and a slice of smoked salmon.
It's delicious, quick to make, and contains many nutrients:
Cream cheese is a great source of vitamin A and riboflavin.
Cucumbers are high in antioxidants, as well as vitamins K, B, and C.
Cucumbers are 96% water, so you can get great hydration simply by regularly adding them into your diet.
Salmon is a great source of protein, as well as vitamins B and D.
Smoked salmon also contains high amounts of omega-3 fatty acids and DHA, which can lower your risk of heart disease.
This is especially beneficial for breastfeeding moms as research has shown that a mom's intake of omega-3 DHA can affect their baby's brain development all the way up to the age of two! Ensuring that you take in enough of this great nutrient will not only benefit you but your baby too!
2. Rye crispbread topped with smashed avocados
I prefer the added texture of slightly smashed avocados but these go well with smoothly mashed avocados too!
Try topping it with salt and black pepper, you won't want to put them down! Here are some of the great health benefits of avocados:
Another great source of omega-3 fatty acids!
They are high in oleic acid, which is a monosaturated fatty acid that promotes a healthy heart!
With Avocados being so high in healthy fats and fiber, they will leave you feeling fuller for longer. This is just what you need when you're breastfeeding and running around a baby all day!
Related read: 10 Self-Care Tips for Breastfeeding Moms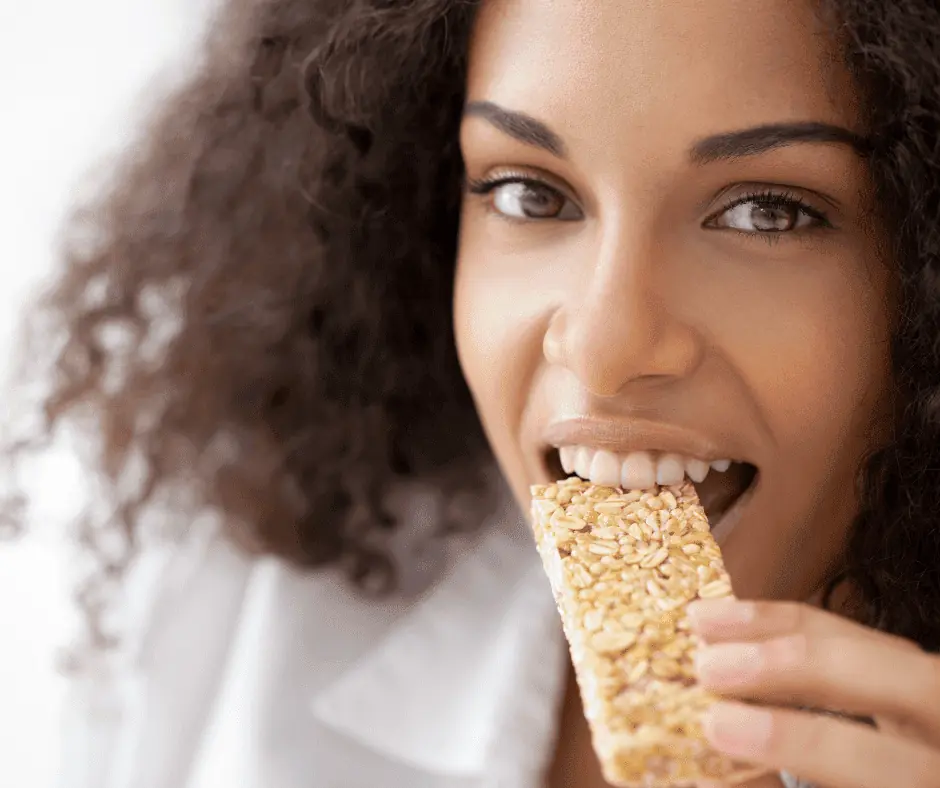 3. Greek yogurt, with granola and berries
If you're not too keen on greek yogurt, you can always substitute this with any yogurt of your choice.
Also, berries such as strawberries, blueberries, and raspberries will curb your sweet sugar cravings!
Sweet but healthy snack? That's a win-win! Check out these benefits:
Greek yogurt is high in calcium which aids your bone health!
Greek yogurt is also filled with probiotics that are known to improve the health of your gut!
Both granola and berries provide high amounts of antioxidants, as well as fiber!
For nursing moms, consuming calcium-rich foods like Greek yogurt is very important. Breastfeeding women should be consuming around 1000 mg of calcium a day to protect themselves from losing bone mass during breastfeeding.
4. Rice cakes, topped with peanut butter and chopped bananas
I prefer to have these with smooth peanut butter but if crunchy suits you, go for it!
Here are some of the great health benefits of this quick and healthy breastfeeding snack:
Peanut butter contains oleic acid, which helps to maintain good cholesterol as well as blood pressure!
Bananas are high in potassium, vitamin B6, and fiber.
Peanut butter is a great calorie-dense food that does a great job of providing you with energy. Motherhood is no easy job and including foods such as peanut butter into your diet will give you that well-needed energy boost!
5. Rye crispbread, topped with tomato and mozzarella slices
This one is even quicker if you buy your mozzarella pre-cut! Enjoy this snack while you are on the go or taking a well-needed break!
Here are some of its benefits:
Tomatoes are 95% water – another great water-rich food!
Tomatoes are a great source of antioxidants which are known to reduce your risk of heart disease and other illnesses.
They are also a great source of folate, vitamin K and vitamin C!
Mozzarella is a great source of calcium and probiotics!
Breast milk is made up of 88% water, which makes it so important for you to stay hydrated while breastfeeding. While it may be difficult to remember to regularly drink water, including water-rich foods like tomatoes into your diet are a great way to get some hydration!
Related read: Newborn Care- Baby Care Tips for New Moms
6. Carrot and celery slices, dipped in hummus
This is a popular one! Who doesn't love some freshly chopped vegetables in hummus?
I prefer to use store-bought hummus as it saves me time and effort. If you prefer to make your own, that's great too!
Have a look at its health benefits:
Carrots are a great source of beta carotene, fiber, and vitamin K1!
Celery is also a great source of many vitamins, as well as minerals like potassium and folate.
Hummus is packed with plant-based protein and has been proven to reduce inflammation.
As our little ones grow, many moms worry about whether they're producing enough milk to fill their hungry little stomachs. Rest assured that this snack will help you! Hummus is made up of chickpeas which have been known to boost milk supply due to the plant estrogens that it contains!
7. Hard-boiled eggs
These can be enjoyed on toast, alongside avocado slices, or even by themselves!
Even better, once made they can be stored in the fridge for you to easily access whenever you're feeling peckish!
The benefits of hard-boiled eggs include:
They are low in calories, yet filled with many nutrients!
They are a great source of protein, as well as B vitamins, zinc, and calcium!
Protein is important for the production of milk and guess who else benefits from your protein intake? Your sweet little baby! Like many other nutrients, protein passes in milk from mother to baby so why not get it from a quick, healthy breastfeeding snack?
Related read: Tips for Postpartum Nutrition
8. Apple slices with peanut butter
Feel free to pair your sliced apples with any nut butter of your choice! My favorite is peanut butter but it pairs well with almond butter too!
Some of its health benefits are:
High amounts of fiber to promote a healthy digestive system!
Apples also contain iodine, which promotes healthy thyroid function.
Apples are filling yet also low in calories, which makes them a perfect snack for anyone looking to lose weight while breastfeeding!
Speaking of weight loss, If you would like to hear how I managed to lose over 20 pounds in just a few months postpartum, click here: 10 Tips For Postpartum Weight Loss!
Now we've all had those days where even 5 minutes feels too long! Your baby may be cluster-feeding, you may have a lot on your to-do list and you may need some instant snacks to get you between meals.
Don't worry mama, I've got you too!
Related read: Foods to Boost the Immune System for New Moms
9. Olive bowl with feta cheese
This Mediterranean-style snack is a healthy way to tackle your salty cravings while providing you with these great health benefits:
Olives are high in vitamin E and studies have shown that it may protect you against osteoporosis!
Olives are another great source of healthy fats.
Consuming feta cheese provides you with calcium and phosphorus – both of which promote strong bones and teeth!
Feta cheese is high in vitamin B12, which has many perks for both you and your little one. Vitamin B12 will help you to absorb energy from the food you eat and also support the brain development of your little baby!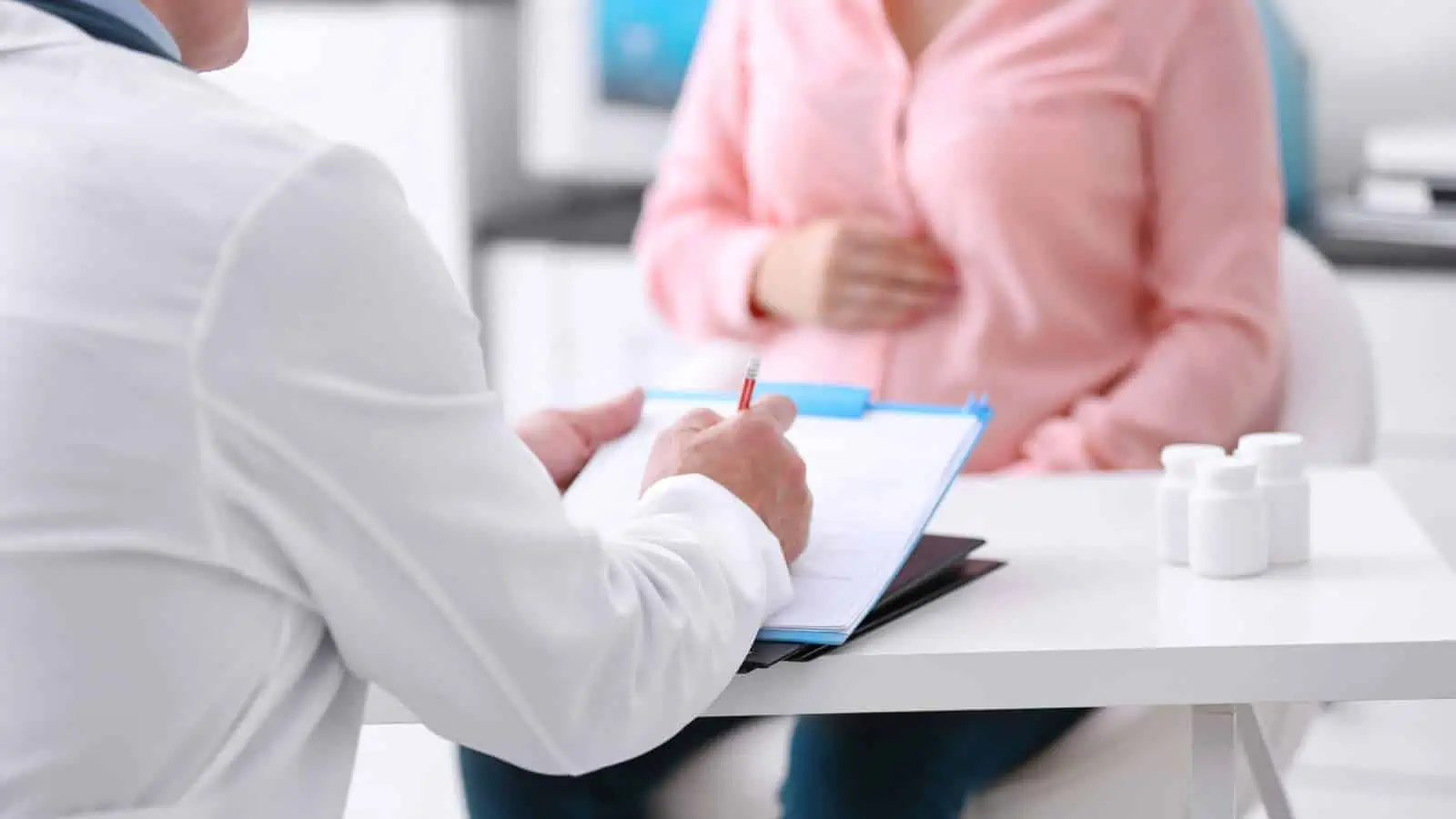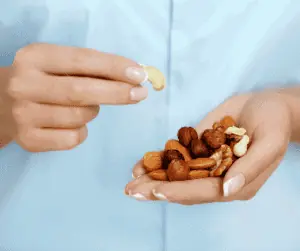 10. Nuts
Now this includes cashew nuts, almonds, hazelnuts, and many of the nuts you can think of!
They are:
A great source of protein, fiber, and minerals.
They are filled with antioxidants and are known to lower cholesterol.
As well as being a quick, easy snack to have during feeds, nuts are perfect for breastfeeding moms due to them being high in iron, calcium, and zinc. While we are nourishing our little ones, it's important that we nourish our own bodies too!
Related read: Top 10 Foods to Increase Milk Supply
You shouldn't have to feel forced to make unhealthy food choices simply because your time is limited. With these quick and healthy breastfeeding snacks you should feel satisfied between meals, and also feel good about yourself, knowing that you are nourishing your body!
The endless benefits of them are for both you and your baby, and even better – you get this all in under 5 minutes!
Between the early mornings, midnight wakings, and busy days, find time to relax and enjoy a snack! If you're looking for more ways to relax and let your hair down, check out these self-care ideas: Self-Care Ideas for Busy Moms!
What are your favorite go-to snacks? Which of these do you want to try next?!
[/et_pb_text][/et_pb_column][/et_pb_row][/et_pb_section]