Foods to Boost the Immune System for New Moms
This post may contain affiliate links. As an Amazon Associate, I earn from qualifying purchases.
The whole world is sneezing right now and everyone seems determined not to catch a cold. Unfortunately, this is not your regular common cold and everyone's immunity needs to be in its best shape.
How then can you, as a new mom boost your immune system (and your families) to be best prepared to fight off infections?
I know it's easy to panic especially when you don't know exactly what you're supposed to be doing or not doing in this era of Twitter and Facebook 'experts'.
I can tell you – and I learned the hard way – anxiety and panic will not help; staying healthy will.
When the global pandemic was declared and people went panic shopping for tissue paper, I went panic shopping for food, particularly fruits.
Related read: 11 Fruits to avoid during pregnancy
Where on earth do I start?
I landed at the grocery store and grabbed a humongous trolley. Then I stood between colorful mountains of fruits and vegetables and realized to my dismay, I had no idea where to start!
I shopped blindly isle after isle. I read labels like I was studying for the bar. It was tiring both mentally and physically. On the brighter side, I came out of the store with tons of information and very well-toned arms!
Mama, I suffered so you don't have to. Read on to find what you need to boost the immune system. 🙂
Do I have to?
Yes, mama, you do. A new mother's immunity and health after birth are just as important as during pregnancy. A pregnant woman's body goes through a real beating, especially during delivery. Utmost care should be taken to nurse it back to or even better than pre-pregnancy health.
With the current pandemic, your body's immune response needs to be top-notch, even though you're not more predisposed than others.
Related Read: 7 Tips for a healthy pregnancy during a pandemic
What does the body need and where do you get it from?
A strong immune system begins in your kitchen. Here are the nutrient and vitamins you need and where to get them from.
Vitamin C
Vitamin C is one of the most fantastic of immune boosters. It acts as an antioxidant that helps strengthen the immune system. Vitamin C also has anti-inflammatory properties.
Which mama doesn't suffer from the annoying mommy brain? I know I have started dialing a number many times and suddenly I can't remember what the call was about.
Well, vitamin C helps with memory loss that is associated with inflammation of the nervous system.
As an antioxidant, vitamin C protects the body from free radicals. I know you're thinking, "Free what now?"
Free radicals are harmful molecules that rummage the body, pair up, and attack the cells, protein, and DNA. They are the main culprits in many chronic diseases. Free radicals are a normal by-product of daily cellular function- which is what makes anti-oxidants crucial for good health.
When your body has enough vitamin C, your antioxidant levels are elevated. This keeps chronic ailments such as heart disease and dementia at bay.
Where to get it
The body does not produce vitamin C; you can only get it from ingesting foods rich in vitamin C or Vitamin C supplements.
Vitamin C is present in citrus fruits such as oranges, tangerines, grapefruit, and lemons. Other brightly colored fruits such as papaya, pineapple, mango, and watermelon are also rich in vitamin C.
Vegetables such as broccoli, spinach, bell peppers, and squash are rich sources of Vitamin C.
You can also get vitamin C supplements that are mostly taken once daily.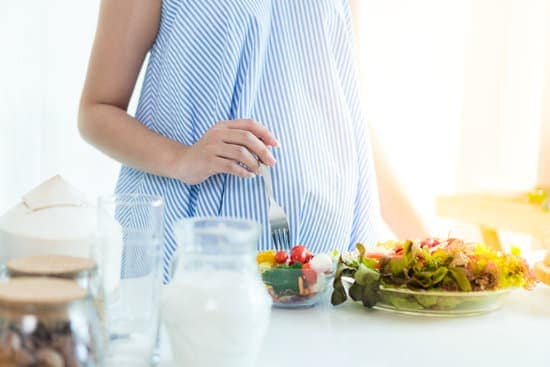 Zinc
Zinc is an essential mineral in the building of a healthy immune system. Zinc has anti-inflammatory qualities that help temper inflammation.
Zinc is awesome for fighting viral infections such as the common cold since it curbs the multiplication of viruses.
Zinc also helps the body fight bacterial infections.
The latest coronavirus news has mentioned zinc as vital in reducing inflammation and the duration of the illness. This is still under research as the disease is rapidly evolving.
Where to get it
If you love oysters, you're in luck because they are a good source of zinc. Most whole grains are also a rich source of zinc as well as baked beans, different kinds of nuts and chickpeas.
Packaged cereal is fortified with zinc; replace the regular bread or sausages for breakfast with a good helping of low- sugar cereal and milk.
If you're a meat-lover like me, red meat and chicken are excellent sources of zinc. However, eat red meat in moderation and only form high quality sources.
Related article: 20 Foods to Avoid During Early Pregnancy
Iron
Iron is vital for the production and growth of the immune cells. Whether you're pregnant or you just gave birth, your body needs iron to build your hemoglobin levels (essential for carrying oxygen in the blood- SUPER vital!).
Iron is essential for blood manufacture; the red blood cells contain 70% of the iron in your blood. If you're iron deficient that means you're anemic. This lowers your immunity, leaving you susceptible to infections.
Pregnancy and child birth can make you more susceptible to deficiencies in iron too.
Where to get it
Fish especially mackerel and tuna, and shellfish such as oysters are good sources of iron. For meat lovers, beef and liver will provide you with the iron you need.
Get more iron from green leafy vegetables such as spinach, kale, and Swiss chard. Incorporate large white beans, quinoa, and lentils into your meals for the iron boost your body needs.
If you love dark chocolate, you now have an excuse to indulge as it also contains the essential nutrient iron. Just take it moderately.
Vitamin D
Vitamin D helps to boost the immune system with its excellent anti-inflammatory properties. Vitamin D also has immune-regulatory qualities that help activate immune responses. A deficiency of this vitamin makes you susceptible to diseases.
Where to get it
Sit or take a walk in the morning sun for a couple of minutes every day to get this sunshine vitamin.
Foods that are high in vitamin D include fatty fish such as mackerel, tuna, and salmon. Beef liver and egg yolk will be a worthy companion in the search for vitamin D.
Some store-bought cereal and dairy products are fortified with vitamin D. Read your labels and purchase the fortified products. Cheese is also a good source of vitamin D.
There are vitamin D supplements available; talk to your doctor if your body is not able to synthesize vitamin D from foods.
Some soul food
Healthy eating is excellent; however, if you're not mentally and emotionally healthy, your immune system will be compromised.
When you're stressed, the body produces high levels of the hormone cortisol that lowers your body's ability to fight off diseases.
Take time to relax and get enough sleep. I know 'sleep' and 'new mom' in the same sentence sounds like a silly joke, but get as much rest as you possibly can.
Related read: Self-care ideas for moms who don't have a lot of time
You should also exercise regularly to get the heart pumping better and the have the feel-good hormones flowing. Exercising is also a good way to lose baby weight and lower your chances of getting sick.
Motherhood is filled with lots of joys – and lots of hair-pulling episodes as well. Baby witching hour and cluster feeding were giving me such a hard time, I was a zombie. I noticed that that was also the time I went down with a never-ending cold and headaches.
When I made deliberate efforts to sleep and rejuvenate, I got better.
Final take
Keep your health in the best shape as best you can. It's impossible to live in a sterilized cocoon all the days of your life. But when your body is equipped with the capacity to fight off diseases, you will be more at ease.
Once you've done all you can to boost the immune system, your body will be dancing in the face of any infection.
References
https://health.clevelandclinic.org/eat-these-foods-to-boost-your-immune-system/
https://www.drugs.com/medical-answers/zinc-protect-you-covid-19-boost-immune-system-3535446/
https://www.moms.com/immunity-boost-postpartum-tips/