Practical and Cute Summer Outfits for Moms
This post may contain affiliate links. As an Amazon Associate, I earn from qualifying purchases.
Summer is just around the corner. It's time to get ready for the good weather and sunshine and check out some practical and cute summer outfits for moms.
It doesn't matter how many kids you have and how old you are, all mamas deserve to look good and stylish. (Which of course means you can wear whatever you want mama!- we're just here with a few tips for the week 😉 )
Today, I will show you a few outfits that are cute, comfortable, and easy to wear at any time (win!). This way, you don't have to spend hours each day in front of your closet thinking about what you should wear.
Are you ready for the comfy mom outfits this summer? Then let's get started.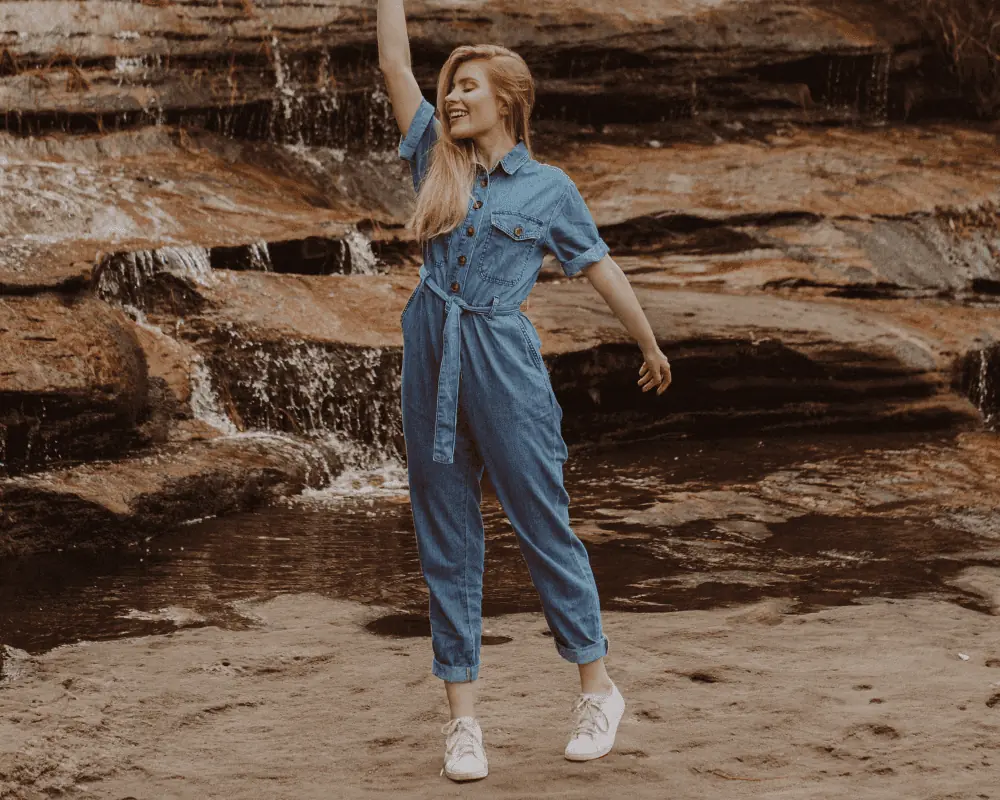 Rompers and jumpsuits
Rompers and jumpsuits are one of the best and most practical summer outfits for moms. But why is that?
Firstly, they are one piece so you just can put them on and you are ready to go.
Secondly, they are super comfortable, especially if you can find one made from cotton.
Another advantage of rompers and jumpsuits is that you can participate in any activities wearing them. You can run after the kids, do grocery shopping, nurse your baby and during pregnancy, they are great to hide your growing belly as well. 🙂 Plus, you can dress them up with the right accessories and shoes or go for total comfort on family beach vacations– depending on what you're doing that day. 
Below you will find my favorite rompers and jumpsuits.
For pregnant women: Coolmee Maternity Rompers are ideal for pregnant women. Also, they are sleeveless so they are perfect for the hot summer days.
For nursing moms: Bearsland Nursing Rompers have short sleeves and button closure for making breastfeeding easier for you.
For every mom: Prettygarden Jumpsuits are great if you need to go somewhere but you don't want to spend hours getting ready. What I love about these jumpsuits is that they are available in many different colors and are extra comfy. If you prefer shorts, then check out these cute and stylish Anrabess Rompers.
Related read: MOM FAVORITES: BREASTFEEDING CLOTHES AND NURSING TOPS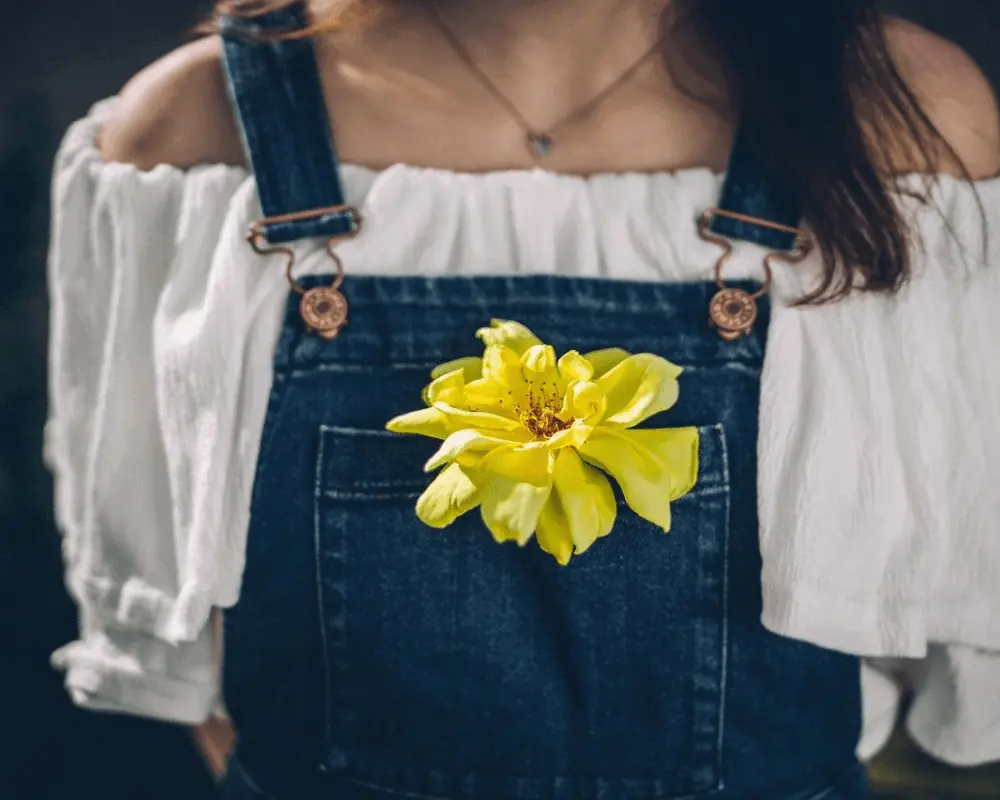 Short overalls
If you are looking for something comfortable yet stylish, overalls may be one of the best choices for you. I love wearing short overalls in the summer because I feel more comfortable than in regular shorts. Plus, I can wear them with any kind of T-shirt or tank top because the front side of the T-shirt stays covered by the overalls.
Since overalls are loose and you can easily open them, they are great for you even if you are pregnant or you are nursing. Personally, I used to live in overalls in my childhood and I'm so glad they've made comeback 🙂
If you are wondering which are the best overalls, you will find my favorites in the following list: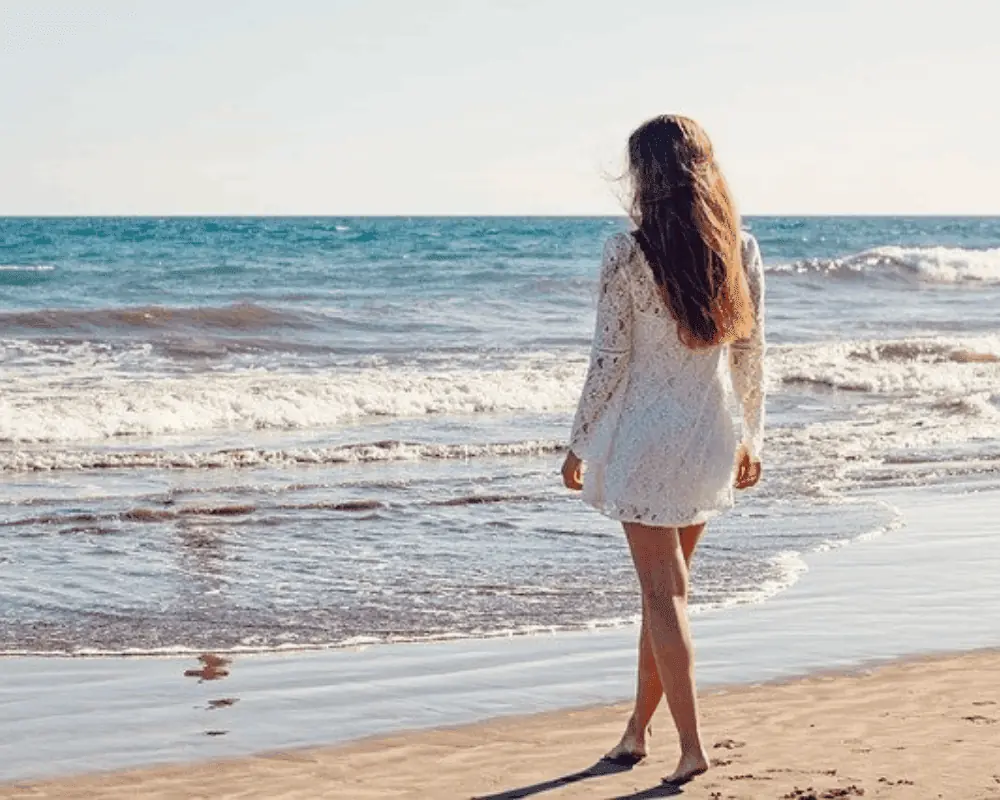 Dresses
Dresses make amazing summer outfits for moms. You don't only feel dressed up when wearing a dress but it also makes the hot weather more tolerable.
You can choose from the various maxi dresses and wear them with sandals, high heels, or even a pair of sneakers. It will give you a cute outlook without making too much effort.
I collected a few of the best dresses for summer so you don't have to spend a lot of time looking for a good one.
For pregnant women: Xpenyo Maternity Maxi Dresses are stylish and comfy, perfect for any occasion. Plus, the flower designs make these dresses so adorable. If you are looking for a more elegant yet comfy outfit for family gatherings or a date night with your husband, check out Liu & Qu Maternity Sleeveless Tank Dresses.
For nursing moms: If you are nursing, I recommend you Undercover Mama's Maxi Nursing Dress or Sleeveless Nursing Dress. Both dresses are made from super soft, light fabric and designed for breastfeeding so they provide one-hand nursing access.
For every mom: Wearing one of Grecerelle's maxi dresses will make you a stunning, stylish mom. My favorites are their Short Sleeve Maxi Dress and Casual Style Maxi Dress.
Related read: HOW TO DESIGN A STAY AT HOME MOM SCHEDULE FOR SANITY
Shorts and T-Shirts/tank tops
Shorts paired with T-Shirts or tank tops never go out of style. So if you have a few pairs of old denim shorts in your closet, you can wear them this summer as well. You will look trendy wearing them!
However, if you would like to bring some new colors into your wardrobe, you can buy some new stylish mommy clothes.
Here are my favorite shorts and tops for summer:
For pregnant women: When it comes to pregnancy, one of the most important things is that the clothes you wear should be comfortable and have enough space for the growing belly. Fitglam Maternity Shorts give all-day comfort to every pregnant woman and will stretch as the belly grows. These shorts have side pockets that are ideal for storing your phone, cards, keys, or other small, essential items. If you prefer denim shorts, take a look at Foucome Maternity Shorts. Both shorts look great with Smallshow V Neck Maternity T-shirts.
For nursing moms: Nursing moms will love Undercover Mama's Nursing Shirt and Nursing Tank because they will make the process of breastfeeding super easy and convenient with one-hand nursing access. Pair them with denim shorts and you will look amazing!
For every mom: Ripped Denim Shorts are great for everyday use (for example, shopping, vacation, beach, etc.) since they are trendy and comfortable. Simply pair them with a stylish Mirol T-shirt or a loose Dofaoo V Neck T-Shirt.
Related read: THE NECESSARY GUIDE TO MATERNITY CLOTHES
Stay stylish without giving up your comfort
Many moms (especially new ones) think that they have to sacrifice their comfort for being stylish. But it doesn't have to be like this. You can have it all! 🙂
It is possible to stay stylish without giving up comfort. You just need a few of the above-mentioned practical summer outfits for moms and you are ready to enjoy the good weather while looking amazing!
Hopefully, by now you also found your new favorite comfy outfit for this summer. Or at least you got a few ideas about which clothes can be convenient to wear as a pregnant woman or a busy mom.
Which outfit idea did you like the most?