The Complete Second Trimester To Do List
This post may contain affiliate links. As an Amazon Associate, I earn from qualifying purchases.
Welcome to the second trimester, mama!
By the end of this post, you'll know exactly what should be on your second trimester to do list!
The second trimester is normally when the morning sickness settles down (thank goodness!) and you start to feel more energized.
RELATED READ: The Complete First Trimester To-Do List
So, what's on the agenda for the second-trimester to-do list?
A whole lot of pampering your pregnant self (sleep – that's what really comes to mind as I write this, ha!) and getting some of the more, we'll call it, labor-intensive baby projects out of the way as you continue to get ready for your newborn baby.
When I was in my second trimester, I woke up one day and felt like a whole new person.
Much more like myself so that made me one happy pregnant lady!
I finally had the energy that seemed to be MIA during the first trimester (hands up if you napped as much as you could during those first few months of pregnancy! I personally started going to get a 9 pm every night- something I'd never done in my life 🙂 )
With all that extra energy, I realized I needed to come up with my second-trimester to-do list and capitalize on my energy while I could.
After all, there was NO telling what the third trimester had in store for me, ha!
Pin this second trimester to do list so you can refer back to it later! 🙂
RELATED READ: The Honest Truth About What to Expect During Childbirth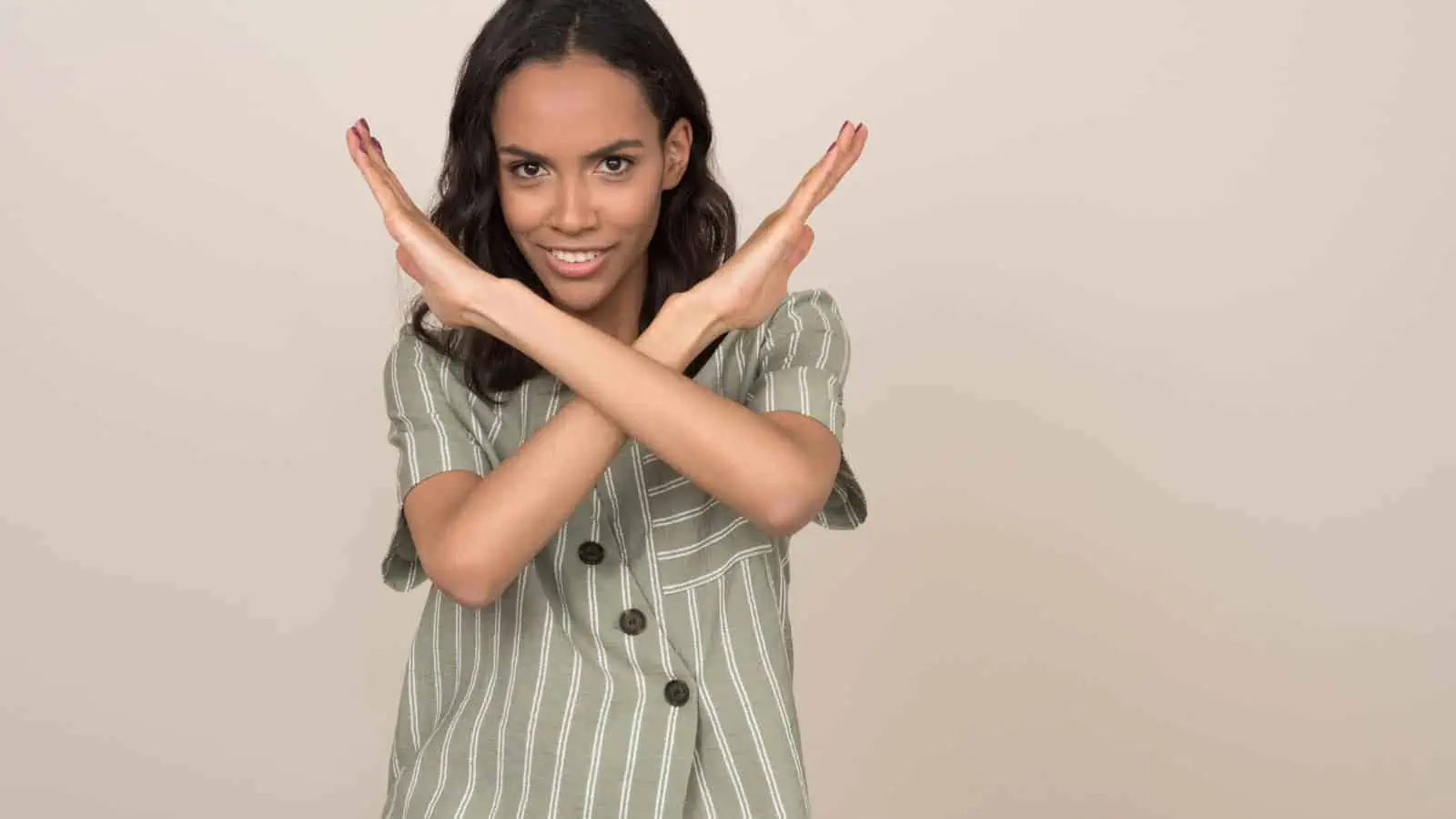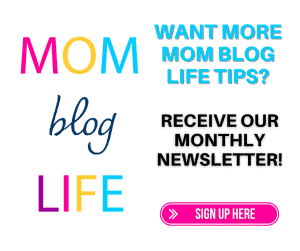 The Best Tips For The Second Trimester
HERE'S WHAT I PUT ON MY SECOND TRIMESTER TO DO LIST: 
SHARE YOUR PREGNANCY NEWS!
Hooray, mama!
You made it past the first trimester and now it's time to share your wonderful news!
Make a list of people to tell so you don't leave anyone out and then start thinking about how you will announce your pregnancy.
Will you make phone calls or post on social media?
Will you wear a fun pregnancy t-shirt or send out a clever announcement? It can be as general or fun as you want… because it's exciting new no matter how you deliver it 🙂
For pregnancy announcement inspiration check out this post.
TAKE A PRENATAL COURSE
You may be in the second trimester (when you have all the energy apparently) but, mama, I have to tell you being able to curl up in your jammies with your hubby to learn all the things about bringing your newborn baby safely into this world is priceless.
And, that's exactly what you do with an online prenatal course such as this one.
Yup, it's online which means you take the course whenever and as many times as you'd like.
Perfect for easing those new mommy questions and fears.
It's taught by an actual labor and delivery nurse who has YEARS of experience birthing babies safely into this world.
Cool beans in my books.
Check out the course I took here.
Not sure which class is right for you? Here's a full review of all the best birth class options on the market!
FIND OUT THE SEX OF YOUR BABY
I don't know about you but there are many people that can't wait to find out the sex of their baby!
That way, they can start start planning their baby registry items knowing if they are  having a boy or a girl.
While this is common nowadays, don't feel pressured though if you want to go more old school 😉  That's why my husband and I decided to do! It was quite exciting knowing on the day I was in labor that I'd get to learn the sex of our sweet baby girl soon!
When you're around 20 weeks you should have the opportunity to find out the sex of your baby when you're doing the anatomy scan.
You can also find out through a blood test.
Check with your healthcare provider to see how you can find out when you're ready!
As said, if you want to wait that's a-ok too!
It exciting to find out when our sweet baby is born- we plan to do it again!
Once you know the sex (or not), it's also a great time to start thinking about baby names.
SET UP YOUR BABY REGISTRY 
This second-trimester to-do list item is SO MUCH fun!
I couldn't wait to shop for cute baby items!
You'll be finding out the sex of your baby (if you chose to) around 20 weeks and planning a baby shower so now is a great time to look at baby registry options. Regardless, you can always opt for gender neutral or general items you'll need regardless.
Amazon's baby registry is pretty cool and adds that element of convenience.
Your friends and family can easily browse your baby registry, choose a gift and have it shipped to their home with gift wrapping!
But did you know you can create a baby registry and fill it with items from all of your favorite stores?
I know it was news to me too!
Until I discovered MyRegistry.com where I could shop from several different stores and place them on one registry.
That meant I didn't need to settle with only one store to shop for sweet baby clothes!!
Already a mom win, haha!
When you have a moment, check it out! 🙂
Shop and choose as many baby items as you feel you need to be comfortable with your newborn baby.
Read my post, 51 Things to Get Done Before Your Baby is Born for advice and inspiration about what to include on your baby registry!
RELATED READ: 8 Ways to Speed Up Your Recovery from Vaginal Childbirth
PRACTICE SOME SELF-CARE
I'm a huge advocate of self-care for busy moms and that starts while you're pregnant.
You're already full steam ahead with getting ready and growing your baby so self-care is a must, mama!
Make sure to carve out some much needed me time.
If the baby is your first, you're not going to have the same kind of time as you do now.
So, take advantage of your time and read my post 33 Self-Care Ideas for Busy Moms for inspiration for self-care ideas you can do starting today.
PICK OUT A PAINT COLOR FOR THE BABY'S NURSERY
If you haven't chosen the nursery paint color because you're waiting to see what you're having, you should find out around 20 weeks depending on your healthcare provider.
And even if you're not waiting to find out now is the time to start thinking about getting that nursery painted so that you can choose furniture and start moving in all the sweet baby items as you get them.
You'll feel good about getting an important step out of the way.
BOOK YOUR SECOND TRIMESTER HEALTHCARE VISITS 
You may have already booked your prenatal appointments but if you haven't then now is a good time to schedule your second-trimester visits.
Mama! If you're excited to find out what you're having THIS is the trimester it happens!
The anatomy ultrasound usually happens around the 20-week mark.
You're halfway there!
START USING A STRETCH MARK CREAM 
By the second trimester, you're likely starting to show.
Your belly is growing and your hips are widening in preparation for birth.
That also means your skin is being stretched to accommodate your growing baby.
Did you know that a whopping 90% of women get stretch marks? While they can be hard to prevent, I wanted to use everything in my power to try to prevent them.
I was determined not to be one of them so I went on the hunt for a stretch mark cream I could use safely during pregnancy.
I chose to use this one because it has pregnancy-safe ingredients and I'm proud to say I have NO stretch marks on my belly.
NONE.
ZERO.
BUT.
I was having a bad case of pregnancy brain and forgot to use the cream on my hips and thighs until the third trimester!
Doh!
So, I have faint stretch marks on my hips but they're not as bad because of my favorite stretch mark cream.
It's a staple for any pregnant woman!
CONTINUE GOING TO BED EARLY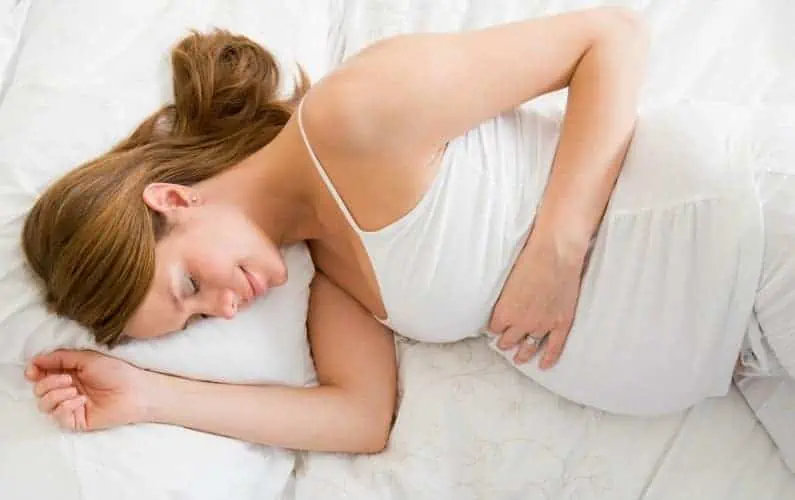 This may be the most important second-trimester to-do list item!
Mama, you really do need to get as much sleep as you can.
You've probably noticed you've been suffering from some pregnancy related fatigue.
Continue going to bed early and try to keep the same sleep schedule as much as possible.
Your body is working overtime so give it a break and get a good night rest.
RELATED READ: 11 Ways to Combat and Beat Pregnancy Fatigue
PRACTICE PREGNANCY YOGA
Practicing yoga during my pregnancy was a lifesaver.
It relaxed me, reduced my stress and was something that I could do for myself.
It's so important for your health to keep moving but exercise can sound terrible with a growing belly.  Yoga is a great gentle way to keep your body strong and prepare it for labor and beyond!
Don't want to spend money on an expensive yoga studio membership?
I picked up a few of these yoga DVDs and LOVED them.
The more pregnant I got the less I wanted to burn energy going out.
Enjoy!
DO SOME READING TO GET READY TO BE A MOM
Becoming a mom is such an exciting thing in life but it can also be stressful.
Will you know what to do?
Will you be a good mom?
How the heck do you parent properly anyway?
What do I need to know about my baby's development?
These questions are natural to ask yourself.
Spend time during the second trimester reading about being a mom.
It'll make you feel SO much more prepared!
Here are some books I've read myself and totally recommend:
After reading these books I felt more at ease and ready to take on life as a new mom! 🙂
I'll admit I was most nervous about labor and getting on track with breastfeeding.  That how I landed on my two absolute favorite books I read throughout my pregnancy:
RELATED READ: What to Pack in Your Hospital Bag for Labor
SHOP FOR SOME MATERNITY CLOTHES
Now, this is a really fun second-trimester to-do list item!
Are your jeans and other clothes starting to get a little tight, mama?
Time to get some maternity clothes!
But don't go too overboard with your maternity clothing wardrobe, okay?
You're not pregnant for very long (even though it can FEEL long!).
If you're on a budget, you can even find great local gently used deals at thrift stores or online.
Check out our guide: The Necessary Maternity Clothing Guide
Happy shopping, mama!
RELATED READ: How the Heck do You Start Loving Your Mom Bod?
CHOOSE THE NURSERY FURNITURE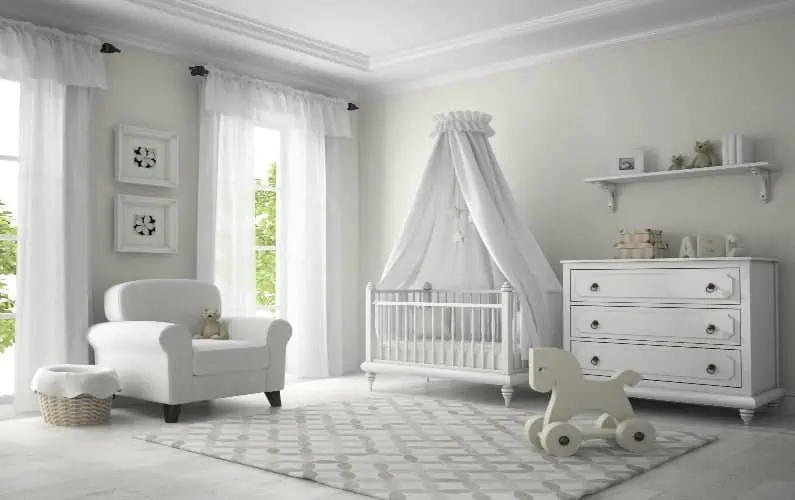 Remember I said the second trimester is a good time to get more of the labor-intensive baby projects out of the way?
It's a good time to pick out your nursery furniture, put it together and place it.
Have fun shopping, mama! Don't forget you can buy used, ask family or friends for borrowed items, or re-purpose a few items around your home.
KEEP A PREGNANCY JOURNAL 
If you're not already keeping a pregnancy journal, then why not start one now?
It's a great way to track your pregnancy milestones, record how you're feeling and what your thoughts were as you wait for your newborn baby to arrive.
I read through my pregnancy journal every so often so I'm really happy I decided to keep one!
CONSIDER HAVING A GENDER REVEAL PARTY
If you're going to find out the sex of your baby then having a gender reveal party is a great idea!
Gender reveal parties can be part of the baby shower but they're usually a stand-alone event specifically to announce to friends and family what you're having?
It can be fun having another excuse to celebrate your baby! If you like that sort of thing 🙂
Need some gender reveal party inspiration?
Check out these awesome ideas.
FEEL THOSE SWEET BABY KICKS
One of the most exciting experiences during pregnancy is when you start feeling those sweet baby kicks so make sure you're paying attention!
At first, the kicks can feel like butterflies flying in your belly or soft tapping.
You might not realize you're feeling the baby but give it time and you'll be able to tell when you're getting kicked.
As the second trimester progresses, the kicks will become more clear and likely more frequent!
BOOK SOME SECOND TRIMESTER MATERNITY PHOTOS
If you want to have maternity photos taken during every trimester, then make sure to book your time!
Your belly is expanding so it's a great time to capture some memories!
And, that brings us to…
TAKE PICTURES OF YOUR BELLY
If you're taking photos of your belly every week then you're good, but if you're not then it's a great idea to start now.
I took weekly photos and now I have great photos showing the progress of my pregnancy.
It's great for memories and I'll be able to show my sweet baby girl in the future! 🙂
KEEP TRACK OF YOUR BABY'S DEVELOPMENT
Along with weekly belly photos, it's neat to keep track of how your baby is growing.
It's truly magical to follow along with how your baby is developing.
I used this article from Baby Center and looked forward to seeing how my baby was growing!
BOOK A PEDICURE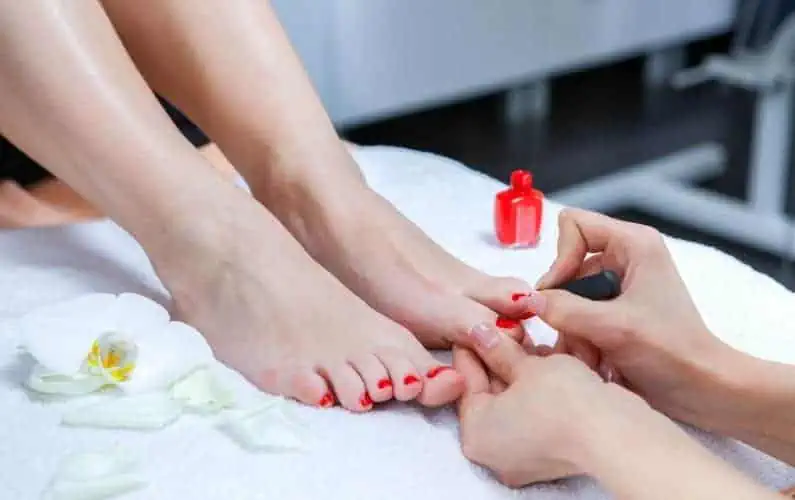 Isn't there something so magical about getting a pedicure?
I went for a pedicure as much as possible during my pregnancy.
Self-care for moms is so important and that starts during pregnancy!
De-stressing is important for a healthy pregnancy.  Another fun option is a prenatal massage.
Make sure not to get a pedicure too close to your due date or you may go into labor.
I'm not sure if that's an old wives tale but I certainly wasn't taking any chances!
HAVE A FUN DATE NIGHT
While you're pregnant the focus is definitely on your growing baby and yourself but you need to plan some fun date nights with your spouse!
Once the baby comes, it'll be harder to go on dates so make sure to get some date nights in now!
You might even plan a full on "babymoon" for a weekend somewhere!
My husband had one last weekend out enjoying Spanish tapas and wandering around town on a date about 2 months before our daughter was born.  It's still a weekend I remember vividly for the fun we had!
START WRITING YOUR BIRTH PLAN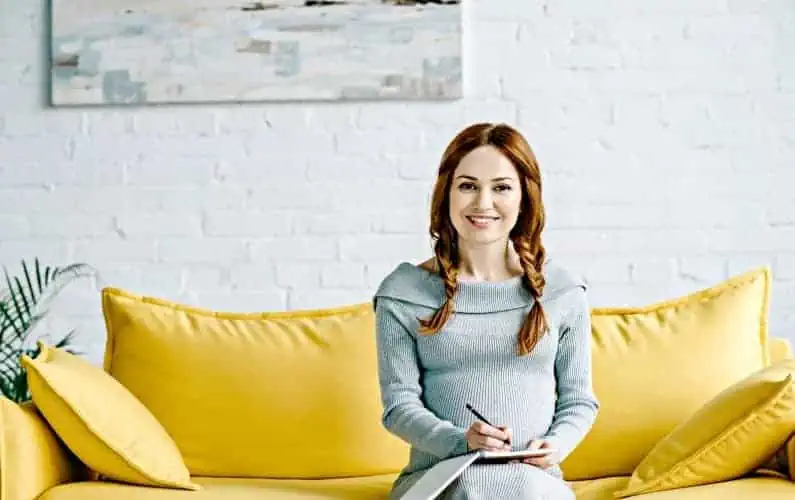 By now, you likely have a good idea where you plan to give birth, but what do you want to happen during delivery?
Will you take an epidural?
Who will be with you while you're in labor?
There's a lot that goes into writing a birth plan so get started now!
Check out this article for advice on how to write a birth plan.
Just keep in mind your birth plan may not go as you think it will.
So be as flexible as possible.
Anything is possible!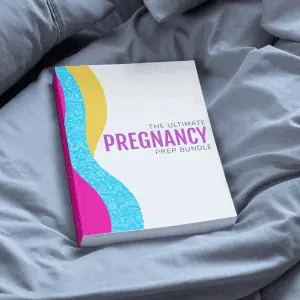 RELATED READ: The Honest Truth About What to Expect During Childbirth
DECLUTTER THE ROOMS IN YOUR HOME
An important item on the second-trimester to-do list is to slowly declutter your home.
You need to get it organized and cleaned up before your sweet baby comes home.
Choose a room a week to declutter.
You'll lower your anxiety, reduce stress and get a little exercise while you're at it!
There is nothing more powerful than feeling organized for your new baby!
START PLANNING YOUR MATERNITY  LEAVE
Now is a time to start making a plan for your maternity leave.
Whether you work for yourself, run a household, or have a boss… now is the time to start figuring out those details.
Double check what is included for time off and whether you will be getting paid.
Figure out a plan that fits your family and financial needs.
Maternity leave will be here before you know it!
GET AWAY SOMEWHERE
Similar to planning date nights, getting away somewhere with your spouse is also a good idea.
There is no telling when you'll be able to plan a trip.
So, go ahead mama!
Plan that babymoon today!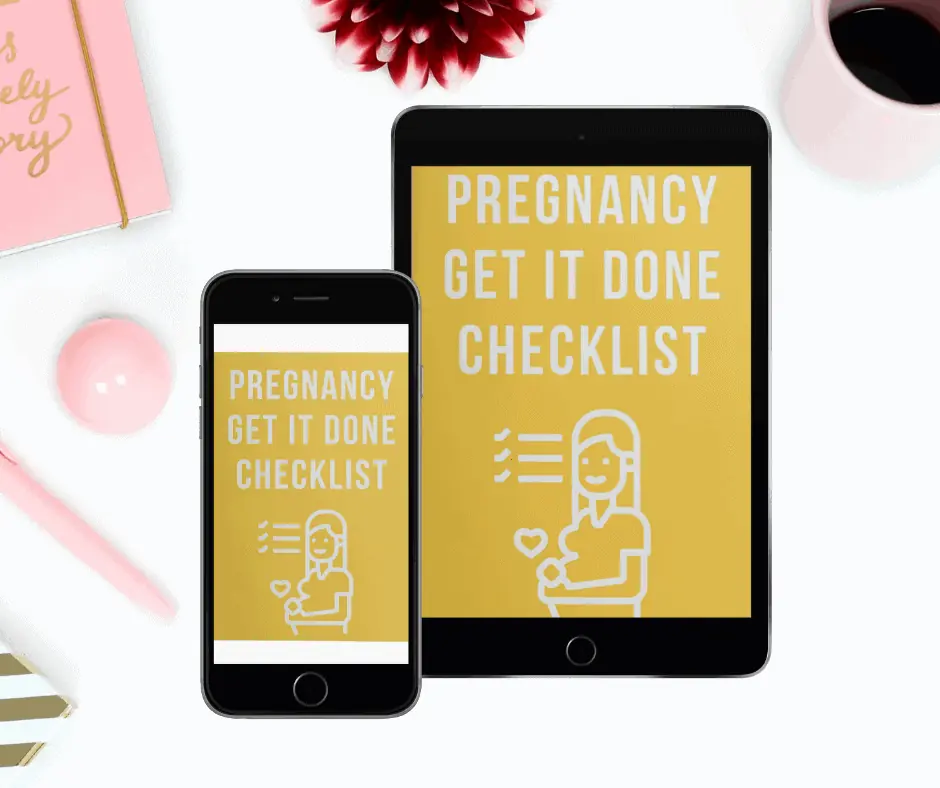 Enjoy this time- it'll be over before you know it!
There you have it, mama! There is your full trimester checklist.
The complete second-trimester to-do list!
Make sure to pin this post so you can come back to it later! 🙂
As always, your first priority is to take care of yourself and your baby.
So get to these second trimester to-do list items as you can and only if you're feeling up to it.
What are your plans for your second trimester?
Do you feel I missed anything?
Comment and share below!
RELATED READ: The Complete First Trimester To Do List
RELATED READ: The Complete Third Trimester To Do List