Best Work at Home Jobs with No Experience
This post may contain affiliate links. As an Amazon Associate, I earn from qualifying purchases.
Being a stay-at-home mom can be exhausting and difficult. For many moms at home, it's hard to imagine adding a job to their full-time duties. Plus, if you feel limited in your experience, you may have no idea where to get started.
I get it, mama! But trust me, with good time management skills (and a little bit of prioritization and asking for help of course) everything is possible. Plus, by working from home, you can have an extra income to support your family and the potential for a creative outlet. Sounds great, doesn't it?
If you are here because you just Googled "work from home jobs no experience", then know that you're in the right place. If you are wondering what kind of side hustles a mom can do from home, here are the best work-from-home jobs with no experience.
Working without Experience?
Yes. You read that right! I know that some people find it hard to believe that it is possible to work without experience, especially over a certain age (30+, 40+…). But I would like to reassure you that many jobs don't require previous experience or any kind of qualification at all.
I personally faced this when I decided I wanted to stay at home with my daughter but still work part-time. As a physical therapist, I felt there wasn't really a job for me online. I thought I needed to know something about graphic design or coding.
At first, I looked into transcription and being a virtual assistant- but they didn't fit my career goals. Then, after responding to an email from Lauren Golden with The Free Mama and telling her, I felt stuck- she graciously emailed me back and asked me if I'd ever looked into medical writing. And BOOM, a career was born 🙂
We can limit ourselves a lot when we think we need a certain education or experience. In today's world, the biggest thing you need is an eagerness to learn. From there, the rest will fall into place.
I started by writing articles for $20 a pop (equaling about $10 per hour) and have built from there to $100+ per article and happy clients. And you can do this in any field with the right mindset!
Every mom has her own strength and preferences; we just have to know what kind of jobs to look for as stay-at-home moms with no degree.
Related article: 12 Tips to Wake Up Earlier without Feeling Tired
Best Work-from-Home Jobs with No Experience: Our Top 8 Picks
Nowadays, thanks to the internet, there are many jobs that you can do remotely. You don't need anything else, just a computer and an internet connection, and you can start working from home immediately without previous experience. These entry-level jobs are great for moms, college students, or anyone who wants to create their own schedule (no bachelor's degree required).
1. Create and sell courses online
Creating and selling courses online is a great idea, and it is not something you think about first when it comes to online jobs for moms. However, it is worth investing time in it because you can earn a lot of money.
It is not so complicated to create and sell a course; all you need is a good idea as a topic and, of course, some passion. The course can be about anything from cooking lessons to teaching yoga.
It's important to keep in mind that you do not have to be an expert to create a course; just know more than your audience and bring them value 🙂
Fortunately, there are many guides on how to start creating and selling courses that may offer you huge help at the beginning, also, they can help you pick the most suitable topic for you.
Related read: 6 Productivity Tips for Moms Who Blog
2. Start a virtual assistant business
You may also consider starting a virtual assistant business if you are looking for flexible remote jobs and like doing administrative and executive tasks. A virtual assistant is like a secretary, someone who carries out some tasks (such as writing emails, making phone calls, scheduling meetings, managing social media, etc.) that entrepreneurs or companies don't have time to do themselves.
It's most popular these days that virtual assistants offer their services as social media strategists (for one or many platforms).
The biggest advantage of working as a virtual assistant is that, generally, you can decide when you want to work. The working hours are flexible, so you can also work part-time or full-time. You can charge per hour or task. Often, a company will also offer additional training for the right person. You don't have to worry about How to work from home with Kids again! 
3. Open an e-commerce store
Opening an e-commerce store has become much simpler than it was a few years ago. There are many platforms to choose from that are easy to use (for example, Shopify, Amazon, eBay, Etsy, etc.). To start an e-commerce business, you generally will need a little money to invest because you need to pay for the e-commerce platform plan, stock (unless you're dropshipping), delivery, and product advertising.
The good news is that you don't need a huge amount of investment if you opt for drop shipping. In this case, you don't have to worry about buying the products and delivering them to your customers because you will be the middleman that is simply marketing and selling the product.
The possibilities are endless: you can sell clothes, baby products, crafts, pet products, cosmetics, jewelry, electronics, printables, digital products, or even gadgets online. It is completely up to you!
Related read: 5 Pinterest Marketing Tips to Get More Traffic to Your Website
4. Create gigs on Fiverr or create a profile on Upwork
One of the best jobs for stay-at-home moms with no experience is becoming a freelancer (but I may be a little biased- ha). If you have any skills or talents, you can offer them to others. It can be any kind of skill: creating websites or web designs, writing blog articles or ebooks, doing translations, editing videos, life coaching, etc. The important thing is that it should be something useful that other people may be interested in it.
You can choose from the many freelance platforms available on the market; for example, you can create "gigs" on Fiverr or create a profile on Upwork (then do a job search on Upwork for options that fit and apply). Depending on your skills, maybe at first, you won't earn too much. But as you get more and more contracts, you can start to charge more for your services. This is exactly what I did!
Often, companies or individuals seeking applicants (freelancer) on these platforms are hoping to find a long term employee if they are happy with the initial work completed.
To review, here's a full list of ideas for finding work on a freelance platform:
Web Design (easier than you think with website builders like Divi and Kadence Blocks)
Graphic Design (a great option with an easy-to-use tool like Canva)
Copywriting
Article Writing
Content marketing
Lead generation
Logo Design
Content Writing
Ghostwriting for books, brochures, articles, etc.
Data Entry (data entry clerk or other data entry type work)
Social Media Management
Bookkeeping
Transcription Services
Virtual Assistant Services
Video Editing Services (can be done with built-in Mac software)
SEO Services
App Development Services
Translation Services
Administrative Tasks
Customer care center representative agent
Consulting
And beyond!
Note: Some of these home jobs may seem overwhelming to a beginner without previous experience, but they aren't! You can learn anything these days on YouTube or with an affordable entry-level training course.
Related read: How to Become a Freelance Writer
5. Get Certified in Something You Love
You can get special training in any of the job opportunities we just covered above (to give yourself an extra boost of credibility). Additionally, some work-from-home jobs require specific certifications to get started- or are strongly recommended for success and providing the work experience needed.
Certification programs and careers to consider include:
Becoming a sleep consultant
Health or lifestyle coaching
Software development or troubleshooting
Medical or legal transcription
Data science and analytics
Online teaching
Medical coding
6. Create a blog
If you are looking for home jobs with a lot of creativity, then blogging may be a perfect choice. I love blogging because you can create a blog about anything you want. For example, why not start a mom blog? You are already a mom, so maybe you could help others with your "expertise" in giving birth or parenting.
Another advantage is that you will always learn something new as you expand your writing skills and cover new blog topics. It is because you will need to do some research to plan your posts and give more accurate information to your readers- making it fun, in my opinion 😉
The best is to write about something you love because you can earn money while helping other people. You can also diversify your income (once you actually start making money) with time as you gain traffic and followers, such as building a course, selling your own products, or being an affiliate marketer.
Related read: How to Know if Blogging is Right for You
7. Become an influencer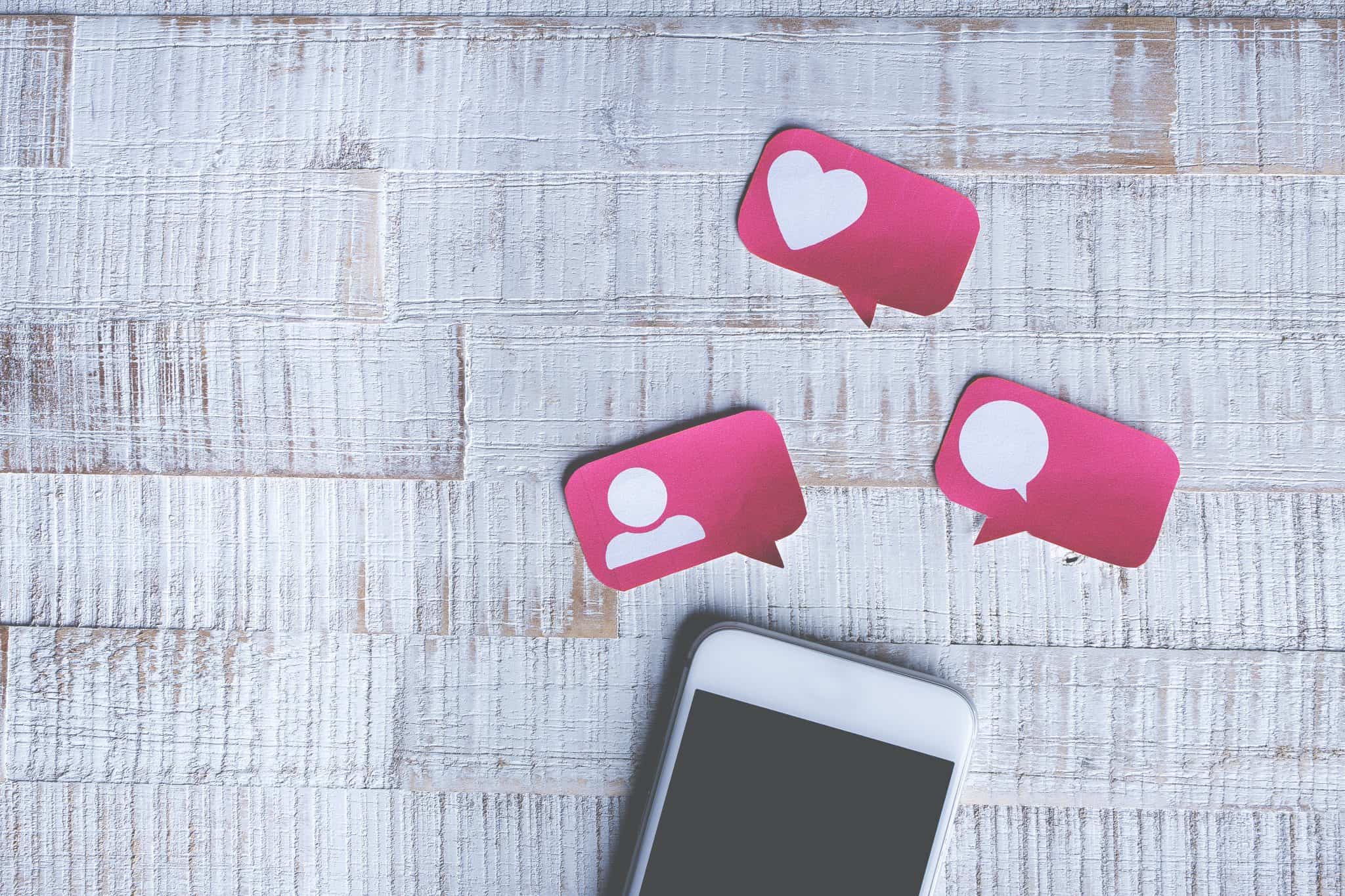 If you have a lot of followers on any type of social media platform (for example, Instagram, YouTube), you can use your profile or channel to make some money for yourself and your family. And if you don't have a huge following, you can still work on gaining more followers.
A large following means a big potential to earn some money online. Many companies are willing to pay you for showing and reviewing their products. If you like to travel, some companies will sponsor trips too!
On YouTube, Instagram, TikTok, and other platforms- you can also make some money from getting many views on your videos.
8. Home daycare
Home daycare is one of the most suitable jobs for stay-at-home moms with no degree. And do you know why that is? Because you are spending your time at home taking care of your child or children anyways. So, you could offer home daycare or childcare services for working moms. This can be a fantastic side hustle for you if you like to take care of kids and prefer to work "offline."
Other suitable offline jobs can include pet care and tutoring.
I hope that the list above gave you some ideas on where to start if, as a stay-at-home mom, you would like to bring in some extra income for your family. It can be a fun challenge and venture if you're willing, but it's not for everyone for sure. I'm not telling you that it will be easy to make money, but if you are committed, and you have enough passion, you can succeed.
If you liked this article about the best jobs for stay-at-home moms with no experience, also check out our list of 40 side hustles for moms to earn money from home for tons of ideas on flexible jobs.
I wish you good luck with becoming a successful Mompreneur and finding a work-from-home job you love!
Which work-from-home job without prior experience sounds most appealing to you for making money? What mom jobs do you prefer? Do you already work from home? I'd love to hear!