Work From Home Mom: Start A Mom Blog
This post may contain affiliate links. As an Amazon Associate, I earn from qualifying purchases.
Welcome to the next post in the Mompreneur Series!
I'm passionate about helping moms create their best mom life and part of that is showing you awesome work from home opportunities.
If you want to be your own boss, starting a mom blog might just be your ticket to working at home.
Here are the other posts in the Mompreneur Series (in case you missed a post!):
Ever wanted to start a mom blog?
Like the one you're reading now?
If you've been contemplating starting your very own mom blog and working on your own terms, read on mama!
In this post, I will be outlining the steps you need to take in order to build that successful mom blog.
(I'm going to outline resources for starting a mom blog as well as a plan you can use to get started…today!)
Like any business model we've looked at, there will be hard work and some investment on your part.
But I promise you the end result will be worth it.
So, now that we're ready, let's dig in…
Resources outlined in this post:
Why Start a Mom Blog?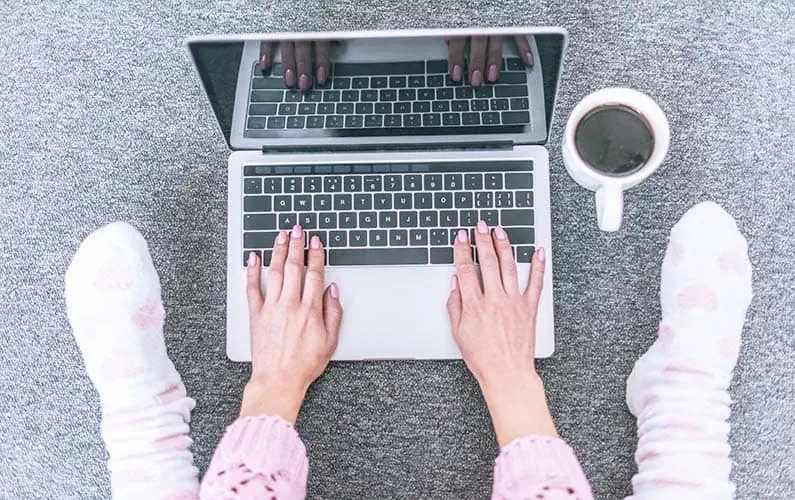 There are numerous reasons to start a mom blog but here are a few to get you excited…
(You should also take them as signs to get started on your blog…today).
✔Be creative every day.
✔Contribute to your household income.
✔An amazing sense of achievement when your blog starts making money.
✔Get your voice heard.
✔Build an amazing community through your blog.
✔Build and run a blog business from the comforts of your home.
✔Free up your time to spend it as you please.
✔Work in your pajamas (well if you want! ha!)
The reasons to start a mom blog are pretty amazing, right?
Running a blog as part of my online business has been amazing, mama and I want to share that joy with you so let's get started shall we?
How to Start a Mom Blog and Make Money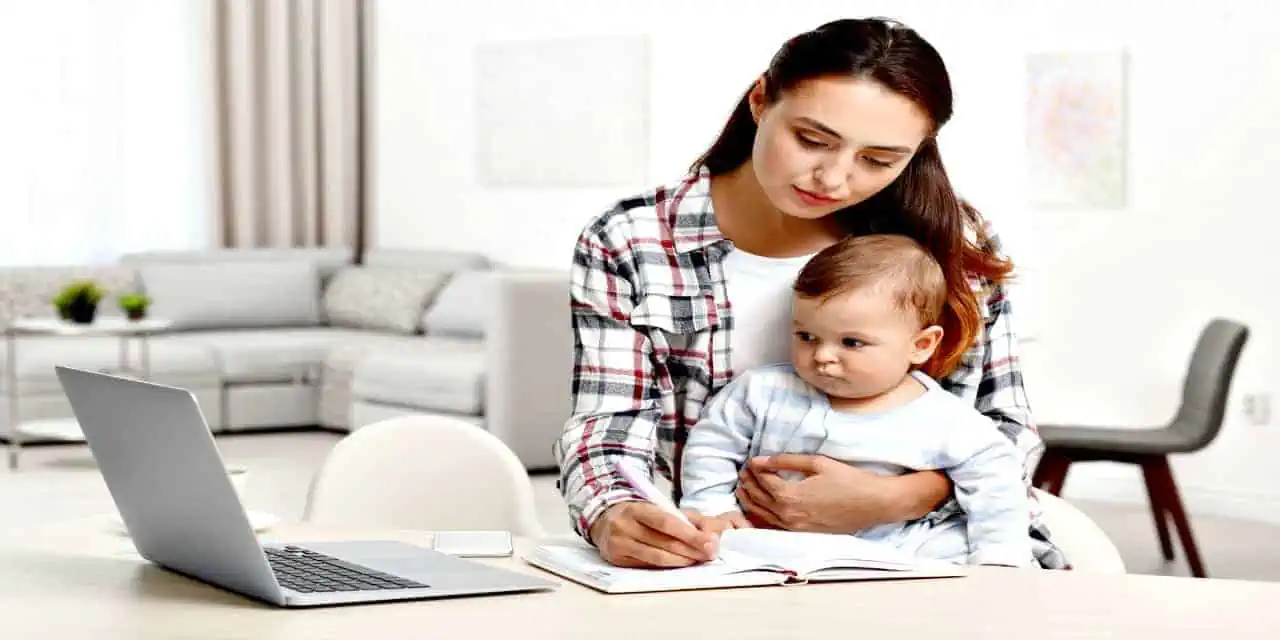 Let's be honest – the biggest reason to start a mom blog is to make money with it, am I right?
Here's the thing – starting a blog is one thing, making money from it is a whole other thing!
As you will see below, laying the foundation properly for your mom blog is paramount to your success.
You need to lay the groundwork, do your research and implement blogging tasks in a strategic way.
DISCLAIMER: Please don't start a mom blog with the hopes of making money quickly.
You need to build.
You need to grow.
You need to take the time.
Do those things and you'll see the money.
Steps to Take To Start a Mom Blog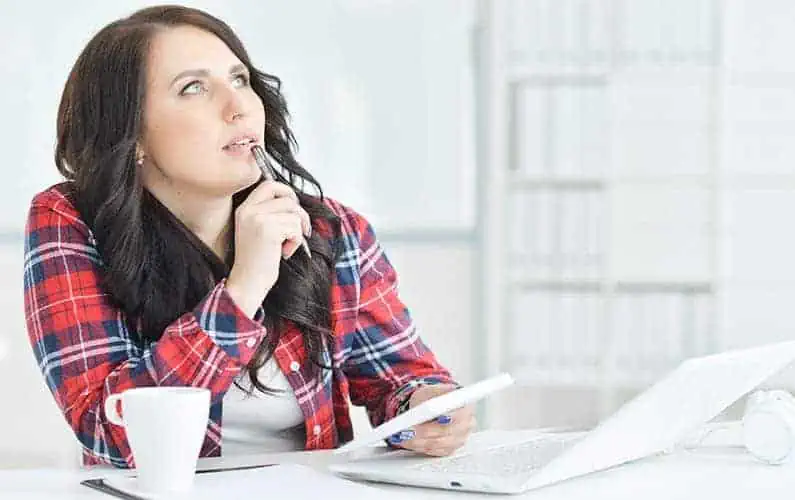 STEP #1 Your Niche
It all starts with figuring out what niche (or market) you'd like to blog about.
Most advice on the web is that you should choose a niche you're passionate about.
While that seems like great advice, it's not realistic.
You should enjoy what you're writing about but your passions may not actually make you any money.
What you need to do is find something you enjoy and has earning potential.
Successful bloggers have figured out a niche that they like, solves a problem for someone or speaks to a person's felt need.
(That right there is golden advice, mama!)
TIP: If you're unsure of what niche will work for you and want a step by step guide (like me!) that takes you by the hand and helps pick your niche then check out this course – it's called Niche by Number and it's PERFECT for beginner mom bloggers who don't have a clue where to start.
STEP #2 Your Mom Blog Name
Phew!
One of the hardest parts of starting a mom blog is done!
You've chosen your niche, now it's time to brainstorm a mom blog name.
Here's what to keep in mind when thinking of a great name:
✔Can you make a brand from your name?
✔Is it simple enough so people can remember it?
✔Is the .com available?
Read my post: How to find mom blog name ideas – it's where I dig down and help you create that unique name you're after.
(Check domain availability through namesilo.com – it's the cheapest domain registrar I've found).
PRO TIP: I recommend choosing the .com extension because people trust it the most.
Once you're happy with your name choice, go ahead and register it.
Congrats, mama!
You now have a domain where you will set up a self-hosted blog. 🙂
STEP #3 Choose Your Host
There are MANY hosting companies on the web but not all of them are as good as they may seem.
Here are some things to keep in mind when you're choosing a host:
✔Reliable
✔Affordable
✔Has no downtime
✔Stellar customer service
✔Awesome website security
There is only one hosting company that can check all the boxes listed above and that's SiteGround.
I have many blogs hosted with them for years and I've never had a single problem.
That's just plain impressive.
Take a look at SiteGround here.
STEP #4 Install WordPress
Depending on how you registered your domain, you may have to change what's called your nameservers to those of the host you selected.
It's a little bit techy but no worries I have you covered.
Check out my tutorial: A Simple Guide to Help You Create a Mom Blog
In the tutorial, I take you by the hand and show you exactly how to get your mom blog up and running online.
Want the whole blogging process in one place? Check out Blog by Number.
STEP #5 Create Content for Your Mom Blog
I outline the important pieces of content you should write first in my post: Mom Blog Content Creation
Give it a read and if you're still worried about writing good posts, check out this course.
It's called Post by Number and it outlines what you need to include in every post you write.
Hands down the perfect way to master writing posts!
STEP #6 Create a Plan to Grow Your Blog
There is a lot that goes into growing a successful mom blog.
You need a plan.
You need to take consistent action.
You need to make the most of the time you find to blog.
It's really easy to get distracted online with all the shiny objects pulling you in many different directions.
My fellow blogging mom, Suzi, created a course called Blog by Number – she's basically given you a plan of action that works so if you're serious make sure to check it out.
(Plus she just revamped the whole course and added more content so it's actually better than when I took it).
Want to know what to expect in the course?
Here's what you get:
✔What blogging tasks to get done (and the order to do them!).
✔How to write a good blog post.
✔How to write a good headline so people will actually read your stuff.
✔What tools you'll need as you grow.
✔Plugins your blog needs (Read what are WordPress plugins if you have no clue what a plugin is).
As you can see, the framework for building a successful blog has been done for you.
Investing in that kind of help will literally take months of work off your plate if you were to try and figure things out on your own.
If starting a mom blog sounds like the perfect way to start working for yourself, then I can't recommend following the steps outlined above enough.
The key is not getting distracted by all the shiny promises that exist in the blogging world.
I've shared and recommended resources that I use and trust only.
Let me know if you have any questions about starting a mom blog…shoot me an email at [email protected]
Did you miss a post in the Mompreneur Series?