The Ultimate Guide to Flexible Work: How to Become a Virtual Assistant
This post may contain affiliate links. As an Amazon Associate, I earn from qualifying purchases.
I got the idea to write on this "How to Become a Virtual Assistant" topic after speaking with so many moms who wanted to start their own businesses and work from home but didn't know how to get started. There are several options for finding virtual assistant jobs.
If you're a mom who has thought about being their own boss, this article on " How to Become a Virtual Assistant" is for you. One of the best work at home jobs with no experience is being a virtual assistant.. (Which honestly is one tough job, Mama!)
It's not news that there are numerous ways for moms to earn an income these days – the struggle is knowing which one to pursue. So, we will help you find virtual assistant jobs to help you decide, if you want to become a virtual assistant or not.
As you're reading through this, keep in mind that with a little hard work and perseverance, you can design your mom life the way you want. So, let's look at "How to Become a Virtual Assistant", shall we?
What is a Virtual Assistant?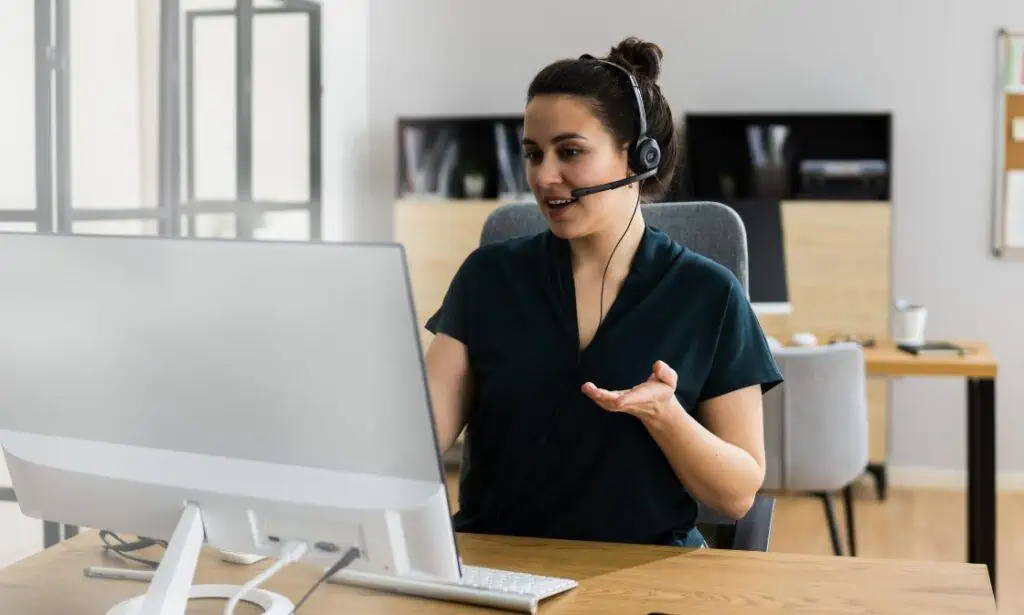 It's probably a good idea to define exactly what a virtual assistant is so that you know right away if it's something you'd be interested in. A virtual assistant is someone who uses their skill set to help business owners and entrepreneurs with tasks they simply can't get to. So, this can be a great work from home online job for moms.
Think of a virtual assistant as a new-age secretary, administrative assistant, or executive assistant who has the ability to complete tasks from the comfort of home on their own schedule. Depending on skillset and proficiency, virtual assistants earn a solid income, the salary of an average Virtual Assistant is $15.57 USD/hour.
Remember, that's an average, which means there is potential to earn much more depending on your goals. You can easily own a virtual assistant business, just hang with us till the end.
Starting a VA ( Virtual Assistant) business is ideal for moms who:
✿ Want flexible, part-time hours.
✿ Has a stable internet connection
✿ Want to use the skills they already know.
✿ Want to replace their income or increase it relatively quickly (how fast can only be determined by how much you put in).
What Exactly Do Virtual Assistants Do?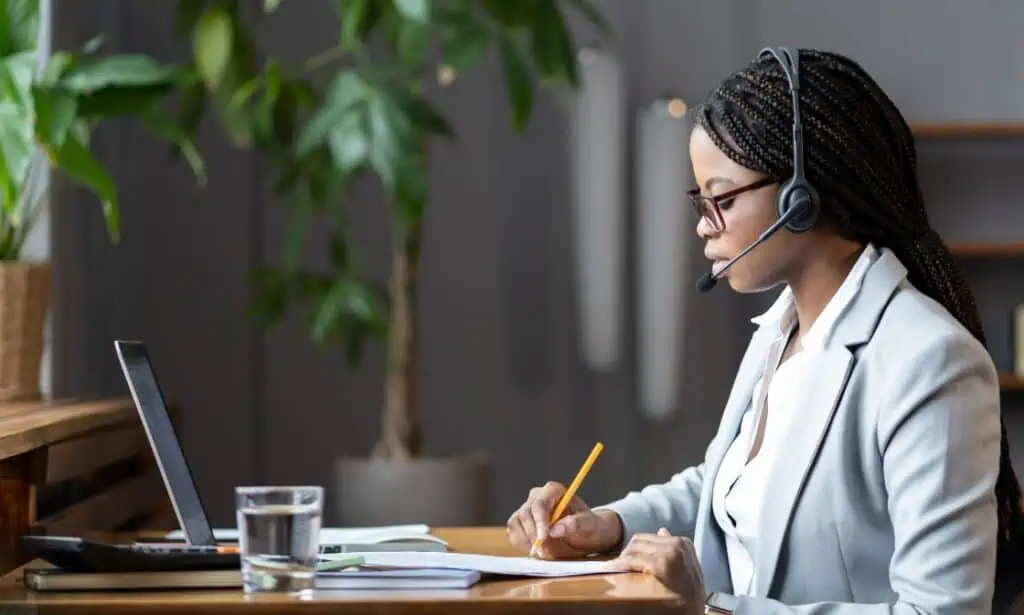 A virtual assistant means someone who provides virtual assistant services that entrepreneurs want off their plates. A Virtual Assistant can also specialize in a certain area, like email management or Pinterest strategy and management. You can be hired on a regular basis for a specific skill set or on a general basis as needed. Many businesses hire virtual assistants on a long time basis, too.
Here's a sample list of some virtual assistant skills:
Writing and sending emails
Managing social media accounts
Answering customers on social media
Answering phone calls
Returning phone calls
Creating a daily schedule
Data entry
Providing customer service support
Updating and/or maintaining a website
Tracking invoices and/or expenses
Invoicing customers
Scheduling meetings
Booking travel arrangements
Organizing resources for a business owner
Tasks as needed
Handle administrative tasks
Calendar Management
Social Media Management
Project Management
Password Managers
Make Travel Arrangements
Basically, a virtual assistant provides any administrative task along with other duties that do not require them to physically be in an office. Do you have any of these virtual assistant skills?
How To Become A Virtual Assistant
You have two options if becoming a virtual assistant sounds like your ticket to working from home:
Join a virtual assistant company
Start your own virtual assistant company
Which one are you more comfortable with? Do you want to run your own virtual assistant business by setting up a website and finding clients? Or does working for a company that sends you Virtual Assistant opportunities sound good?
I think you have an entrepreneurial spirit so I'm going to elaborate on how to start a virtual business but if you want to get your feet wet, send your resume to 247virtualassistants.com and see if you fit any of their client's criteria.
It might be a good way for you to test if having a Virtual Assistant job is the right work-at-home venture to start.
How To Become A Virtual Assistant With No Experience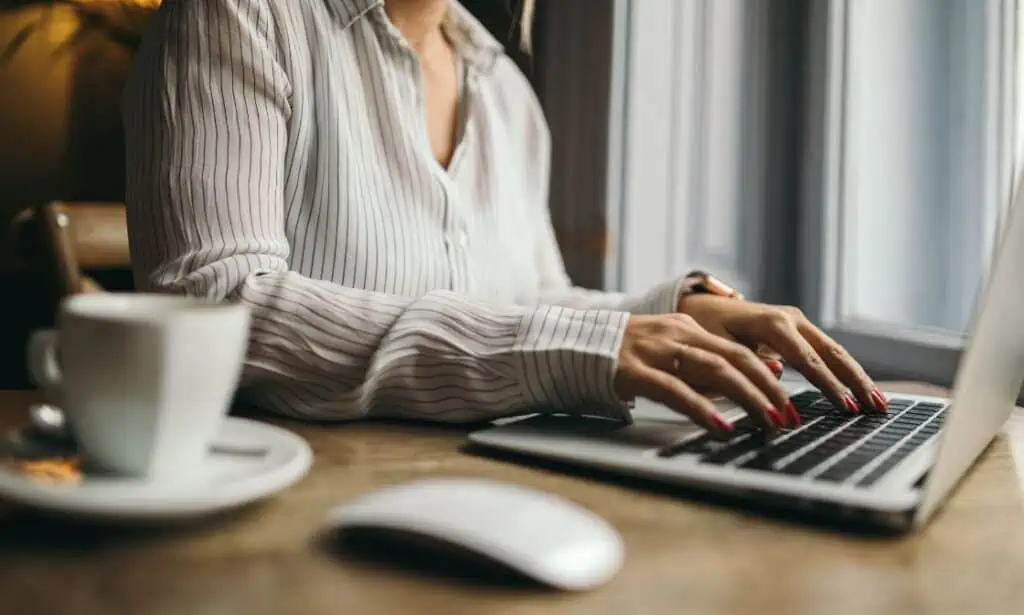 If you want to be a Virtual assistant, but are worried you don't have any experience, don't let it stop you. You literally have to start somewhere, okay?
Plus, you more than likely have a skillset that people will pay for, and if you don't, there are plenty of platforms that offer inexpensive courses to help expand your knowledge base.
Here is the quick-start action plan for starting your own VA business:
STEP #1
Sit down and write out a list of skills you have and know business owners will be seeking.
STEP #2
Brainstorm a virtual assistant business name that makes you happy and buy the domain name. PRO TIP: Make sure to get the.com version
STEP #3
Put together a portfolio site and list your services. Think of it as your very own resume website. Here is my simple tutorial for starting a blog.
STEP #4
List your website and services on popular websites where business owners go to find virtual assistants.
Here's a list of some to get started:
STEP #5
Join Facebook groups where bloggers hang out, and when appropriate, introduce yourself and relay what your virtual assistant job offers.
(Bloggers and online business owners are often looking for help with tasks, so it's a GREAT place to get started.)
STEP #6
Attend business networking events and hand out business cards to attract brick-and-mortar companies. Fiverr.com offers affordable options for designing your business cards.
STEP #7
Keep at it!
It will take some time to build your business, so have patience. Remember anything you do is bringing you closer to being your own boss!
How To Become A Virtual Assistant For Free
When launching a virtual assistant career, several free freelance platforms can be helpful. Here are some of the platforms where you can find virtual assistant opportunities:
Virtual Assistant Training
There are numerous Virtual Assistant online courses available if you'd like to jumpstart your business and have resources to help guide you. Sometimes, it's nice to have all the important information in one place, you know?
Here are some great training websites I found:
The Pros and Cons of Being A Virtual Assistant
PROS:
✔ Set your own schedule.
✔ Take on as much work as you can handle.
✔ Work in your pajamas
✔ Set your own hourly rates.
✔ Work with who you want.
✔ You've created your own job! Bravo!
CONS:
✔ You may find some tasks boring
✔ You'll need to be disciplined when working at home to make sure client work gets completed.
✔ Make sure you don't take on too much work, or you may burn out.
That wraps up "How to Become a Virtual Assistant" so you can work from home on your own terms.
You now know what a virtual assistant is, how to become one, the pros and cons of being a virtual assistant, and what to do if you don't have any virtual assistant experience but would still like to start a VA business.
I hope I've provided an understanding of how you could become a work from home virtual assistant and work on your own terms.
Do you have any questions? Thoughts? Make sure to share them in the comments!