Adorable‌ ‌Baby‌ ‌Nursery‌ ‌Ideas‌
This post may contain affiliate links. As an Amazon Associate, I earn from qualifying purchases.
One of the most exciting parts of preparing for your baby's arrival is to decorate the room you will bring them home to. When designing the baby nursery (or even a corner of your room), the first thing that may come to your mind is the baby's gender. Although it may be a good starting point to choose the primary colors, the best is to consider other factors, such as functionality and comfort as well. Today, we will dive into some adorable baby nursery ideas that hopefully will inspire you when selecting the perfect design for your baby's room.
Whether you prefer gender-specific or gender-neutral nursery decor ideas, you will find something interesting among the following tips.
Nursery Ideas For Girls
Let's start with the girls. (I'm a bit biased since I have one daughter and one on the way, ha!) Here are a few ideas that every baby girl would love!
Choose Other Pastel Colors Than Pink
While many people think automatically about pink when choosing the color for their girl's nursery, there are many other options as well. For example, pastels like lavender and peach fit well in a girl's room. Paired with various textures and colors like light-colored drapes and an ivory-white fur rug, these calming colors would give a special, calming look to the nursery.
Make a Bunny-Themed Nursery
You can create an adorable space for your little one by selecting a simple yet super cute bunny theme for the nursery (apparently it's trending these days because it's so cute!). Get a few items with bunny design and play with white and grey colors when choosing the wallpaper, the blanket, and the crib. It may also be a good idea to add some rattan baskets to the room.
Don't like bunnies? Choose another animal you love and do the same!
Get a Bold Wallpaper Print
Most people like to paint all the walls the same color. However, it doesn't have to be like that. You can also select a bold wallpaper print that attracts everyone's attention when entering the room. For example, a pink and blue floral pattern would look gorgeous in a baby girl's nursery.
If you're not willing to go for wallpaper, you might consider a large mural or even some super fun printed curtains.
Pick a Floral Name Decor
Floral name decors are beloved by many moms. Why? Simply because they are adorable! Buy a personalized name sign with flowers or make one on your own and hang it on the wall. Without a doubt, it will be the centerpiece of the room.
Related read: Tips For Sharing a Small Bedroom With Baby
Nursery Ideas For Boys
If you are going to have a baby boy, then you might be in need of some gender-specific ideas for boys. Let's see a few of them!
Add Some Animals
When choosing the theme of your baby boy's nursery, consider selecting animals. Lions, bears, zebras, and foxes are all excellent choices for boys. Pair with bold colors, a charming wallpaper, and a few animal-themed decor items, and the room's decor will be stunning.
Go For a Brick Accent Wall
Since accent walls are in the mainstream, if you decide to go for a brick accent wall (with a wallpaper, print, or the real stuff even!), you will definitely be pleased with the result. Consider also adding a decor element with the name of your baby boy that you can hang on the wall. For example, large, black letters would look great on a white brick wall just above the crib.
Don't like brick? Try a wood plank look instead.
Create a Blue Sky on the Wall
If you are looking for some classic baby nursery ideas that incorporate the color blue, then most likely, you will love this idea. Paint the walls blue and place some white clouds and hot air balloon wall stickers on the accent wall.
Open a Monochrome Zoo
Above we have already mentioned that animals are great choices when it comes to designing your baby boy's nursery. However, you can go one step further, and instead of choosing one animal, you can add a wide variety of animals to the room. The best is to keep the design monochrome. This way, the result won't be overwhelming.
Related read: Baby Clothes Organization Ideas
Gender-Neutral Baby Nursery Ideas
Now that we have reviewed a few decor tips for both boys and girls, it's time to dive into the gender-neutral baby nursery ideas (my personal fav). What is great about making the nursery gender-neutral is that you can start to design it way before you get to know the gender of the baby. Plus, it allows your baby to develop their style later as they won't be influenced by stereotypical boy and girl colors and items.
Choose a Surprising Color
While for many parents the main color of the nursery seems to be obvious – pink for girls, blue for boys -, it may be a better idea to spice things up and choose something more unexpected. Don't be afraid to play with the colors. Consider adding some vibrant colors like orange, red, or bright green to make the room more interesting.
Opt for a Nature-Themed Nursery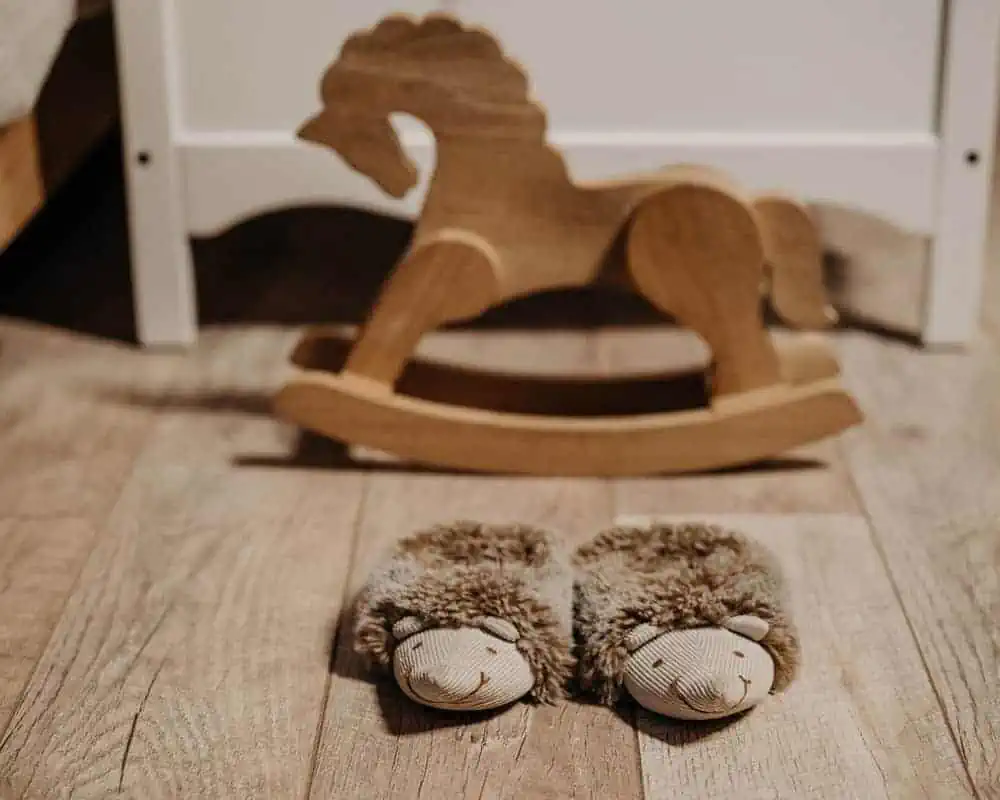 If you are looking for a decor idea that would help soothe your baby, then opt for a nature-themed nursery. Think about natural and neutral colors like brown, green, yellow, and blue. Plus, add nature-inspired decorations, such as realistic fake branches, flowers, or birds.
Add an Outstanding Crib
When it comes to choosing a place for your baby to sleep, it doesn't have to be an ordinary white or natural wood crib with pink or blue crib sheets. You can buy a unique crib that is still functional (and safe) as well. For example, growth-oriented cribs that grow into a bed are quite popular nowadays. Then, select some sheets in gender-neutral colors like yellow, green, orange, or whatever matches the color of the walls.
Lighten the Mood With Rainbow Hues
If you like colorful design ideas, then why not create a space filled with rainbows? Paint a huge rainbow on the wall or get a framed rainbow picture that you can hang on the wall. Plus, add a few colorful decorations (a lamp, crib mobile, sheets, etc.). All these will make the room full of life. And when entering the room you won't have a feeling of the nursery being either masculine or feminine since it's perfect for both baby girls and boys!
Create a DIY Accent Wall
Creating a DIY accent wall is such a lovely idea. That's why if you feel that you are talented enough, you can paint something simple on the wall. (Although with stencils anyone can be a fabulous artist!) For example, you can try painting some animals, or a moon surrounded by stars. Everyone would love it!
Related read: Changing Table Organizer Ideas for Baby's Nursery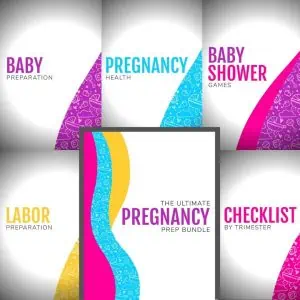 I hope you liked these adorable baby nursery ideas and you gained enough inspiration for designing your baby room on your own. Regardless of which kind of design you choose in the end, the important thing is that it should be a place where both you and the baby feel good. – Just because unicorn-themed nurseries are so popular nowadays, it doesn't mean that you also have to choose this idea. Especially, if you don't like unicorns at all. 🙂
Which ideas did you like the most and why?