Baby Clothes Organization Ideas
This post may contain affiliate links. As an Amazon Associate, I earn from qualifying purchases.
Are there piles of baby clothes everywhere in your house? Do you find it difficult to arrange all the baby clothes (and then find them when you actually need the)? If yes, it seems that you may need some help with baby clothes organization.
I'm totally guilty of this with a little one that's constantly growing out of clothes and getting new clothes and I know I'm not the only one 😉
Having an organized closet and creating a system for storing these clothes can save you both time and energy because it makes it easier for you to find what you are looking for.
Luckily, there are many useful baby clothes organization ideas that can help you keep these clothes sorted and organized. Today, I will show you the best tips on organization and baby storage ideas that will certainly simplify your life. They've been a game changer for me!
Are you ready? Then let's get started with how to organize baby clothes.
Organize your little one's clothes before giving birth
When designing a nursery you love and organizing baby clothes, the first tip is about the importance of initial organization.
Most expecting moms tend to buy a lot of clothes for the baby during pregnancy (because it's fun, right?!). And this doesn't even include the many outfits we get as gifts, or even hand me downs, for the baby. Most likely, by the time you deliver your baby, you will already have tons of baby clothes.
This is why it may be a good idea to sort and organize baby clothes before you bring your baby home. So you will have a system that will be convenient for you and you can easily maintain. Plus, you can spend your precious time with your little one instead of the constant organization (or in reality- clutter).
Related read: NEWBORN CARE: BABY CARE TIPS FOR NEW MOMS
Organize your baby's clothes by size
The first thing you need to do to bring some organization into your life is organizing your baby's clothes by size. Just collect all the clothes you have and start to sort them. Make a pile for each size: newborn, 1m, 3m, 6m, 9m, 12m, 18m, and 24m, etc.
Store bigger sizes
When you are done creating your piles of clothes, place the bigger sizes into vacuum sealed bags or plastic bins. It is better to store these clothes because you won't need them for a while. Depending on how much space you have, everything from 6 or 9 months can be stored, and when your baby will be big enough to wear them, you can take them out.
Also, don't forget to label the bags or bins with the sizes of the clothes inside them so you can actually find what you need later!
Organizing those clothes that your baby will wear soon
You need to create a system for the clothes that your baby will wear right after birth or soon after. The best way to do that is to place them into a dresser and use drawer dividers. These dividers can help you keep all those cute and tiny clothes organized.
Related read: HOW TO ORGANIZE YOUR LIFE AT HOME
Keep the items that you use often near the changing table
During the day, you may need to change your little one's clothes multiple times due to any kind of "accident." Plus, your baby will grow very quickly in the first weeks after birth so you may need bigger sizes of clothes from time to time. You can be more organized if you keep these often-used items near the changing table. This way you don't have to spend time searching for them every time you need them.
Use closet dividers
It's a clever idea to use closet dividers for the baby clothes. These closet dividers can help you organize the clothes by size. Just think about how much it may be easier and faster to pick out the baby clothes when you can see the sizes at first sight.
You can choose from the many cute closet dividers that sometimes come with velvet hangers, or you can easily create them by yourself.
Once you have these dividers, all you have to do is to hang every item in the closet according to the dividers. Newborn clothes go to the newborn divider, 3 months clothes go to the divider with the label 3-6 months. Easy, isn't it?
Related read: Changing Table Organizer Ideas
Install a second closet rail
Since baby clothes are small, they don't need as much space as adult clothes. You can easily double your storage space in your closet by adding another closet rail underneath the rail that you already have.
Related read: Tips for Sharing Small Bedroom With Baby
Use drawer dividers
Using dividers for your your dresser drawers is one of the best baby storage ideas. Baby clothes are so small that if you don't pay attention you can quickly find a huge mess in the big drawers.
If you would like to avoid clothes and other tiny items getting lost or disorganized, place a few drawer dividers or small baskets/boxes into your baby's drawer. These dividers are perfect to organize the items by type. You can keep socks, hats, bibs, cloth diapers, and other things separated so you can find and access them easier.
Similar to closet dividers, you can create your own or you can order some online. For example, mDesign's storage organizers are great for this purpose!
Related read: 18 Baby Hacks that Make Mom Life Easier
Store some items in a hanging shoe organizer
The next one is a real life hack for moms regarding baby clothes organization (and my FAV!). Do you know those handy shoe organizers that you can hang on the door or the drawers that hang in the closet? Use these hanging organizers for storing onesies, baby shoes, cloth diapers, bibs, or other baby items. What I love about this idea is that it saves a lot of space!
If you're not into hanging the large volume of baby clothes (I personally hated it!), this is honestly the best hack out there. I just folded and organized them into sizes and styles (onesies, pants, long sleeves, etc.) and then shoved them in their place!
Related read: 10 QUESTIONS YOU SHOULD ALWAYS ASK WHEN SHOPPING FOR BABY PRODUCTS
Keep a small laundry basket close to the changing table
If your changing table is in the nursery, it may be helpful to keep a small laundry basket close to the table. This way, when you take the dirty clothes off your baby, you can immediately throw them into the basket. Plus, with this tip, you can avoid having dirty clothes lying around the room for days (it happens!).
From time to time go through all the clothes and decide whether you can get rid of something
Every once in a while, it is necessary to go through all the baby clothes and check if you can get rid of some of them. If some clothes are already small for your little one but still can be used by others, donate them. If you find some clothes that are in bad shape, they are ripped or stained, simply throw them away or downgrade them to household rags.
Keep only those baby clothes that your baby can use (and maybe one or two favorite outfits and the super cute Halloween costumes for the memories). If you want to keep the better clothing that are too small for future potential babies, start designating storage for those and add to the until your baby has graduated completely from that size. Then, label it and put in the top of your closet or throw it in the garage.
Related read: 10 Must Have Baby Products for the First Year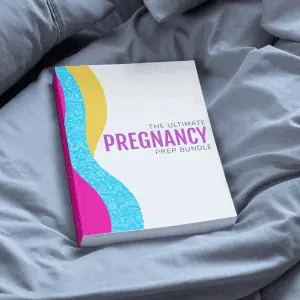 Keep a cast-off bin in the closet
Personally, I think that keeping a cast-off bin in the closet is such a genius idea. I'm sure you have also found yourself in the situation when previously sorted out, outgrown items appear out of nowhere in your closet. It is a mystery how but they always find a way back to the clothes your baby is still wearing.
This problem can be solved by having a special bin dedicated to outgrown items. So you will be more likely to toss those items in the bin and keep them separated from the good baby clothes until you decide whether you want to donate or sell them, or you can even keep them for the next baby.
Related read: Baby Care Tips for New Moms
Baby clothes organization is not as complicated as it seems at first. Babies indeed have a lot of clothes and other items that are difficult to store. But all you need is a little creativity and a system that works for you. Hopefully, from now on you will feel more organized with the above-mentioned tips and baby storage ideas.
What do you think, which tip(s) will you apply in your life? Which ones are you already using?