129 + Mom Blog Post Ideas To Inspire You
This post may contain affiliate links. As an Amazon Associate, I earn from qualifying purchases.
Continually creating fresh content for your mom blog is challenging.
Sure, when you first start blogging, your creative juices are flowing and your content creation is on point.
Things are fresh and mom blog post ideas seem endless.
But if you've been blogging for awhile you might have started looking at a blank screen waiting for blog post ideas to come to you.
That can leave you uninspired and questioning this whole blogging thing.
But here's a little secret – every single blogger faces this issue every now and then.
It's a dreaded problem but one that can be fixed by having a resource to help you think of awesome mom blog post ideas!
(Erm, this post might be what I'm talking about, haha!)
I created this go-to post to help spark your creativity for days you really need some mom blog post ideas.
Anytime you need a little help with some mom blog ideas, I want you to come to this post on mom blog topics and get inspired. This post was recently updated and now has even more than the original 129 ideas- enjoy!
(Please pin this post for mom blog ideas later, okay?) 🙂
129 + Mom Blog Post Ideas
Let's review an extensive list of mom blog topics to help get your creativity going!
Pregnancy Article Mom Blog Ideas
Here are some great blog post ideas for moms that are pregnant.
Tips for combating morning sickness
Tips and tricks for surviving every trimester
A week to week blog series about pregnancy progression
Foods to avoid while pregnant
Cute maternity clothing that's comfortable
Creative pregnancy announcements
Pregnancy diet tips.
Healthy pregnancy recipes
Tips for an easier labor and delivery
Safe pregnancy workouts
Self care after delivering your baby
What to expect after delivery (ie. the brutal truth first-time moms NEED to know!)
A review of the best baby strollers on the market
A guide to teaching your baby sign language
Preparing financially for your new baby
How to heal from a C-section properly
Reasons to use a midwife
How to survive a miscarriage
Baby shower theme ideas
Baby shower game ideas
Unique ways to reveal the gender of your baby
How to get comfortable while pregnant
Gift guides for new moms
Gift guides for new dads
How to save money on your baby registry
Baby Mom Blog Ideas
Here are some great blog post ideas for moms that have a baby.
Surviving the first week with a new baby (for new moms)
Must have baby products
How to get your newborn to sleep
How to get your baby to sleep through the night quickly
The pros of giving birth to your baby at home
Ways to decorate a baby's nursery
Decorating baby's nursery on a budget
Baby photography tips and tricks
How to make healthy baby foods
Home cleaning hacks to prepare for your baby's arrival
How to keep track of your baby's habits
Breastfeeding tips and tricks
How to deal with a low milk supply
Recipes for foods that increase your milk supply
How to store breast milk properly
How to get your body back after having a baby
Safe ways to hold your new baby
Safe and effective ways to give your baby teething relief
Baby feeding cues
How to bathe your baby safely
How to travel with a newborn
How to introduce your new baby to your other kids
How to calm down a fussy baby
Good ways to keep baby memories organized
Baby Halloween costume ideas
Holiday gift guides for baby
Toddler Mom Blog Ideas
Here are some blog ideas for mom that have toddlers:
Sensory activities for toddlers
Rainy day activities to beat boredom
Potty training tips for your toddler
Tips for teaching your toddler how to brush their teeth
How to tame a tantrum easily
Toddler approved meal ideas
Healthy snacks for toddlers
A list post detailing good toddler crafts
A review post about putting your toddler in a floor bed
How to rotate toys so your toddler doesn't get bored
Toddler gift guides for birthdays and Christmas
Mess-free toddler activities
Raising a toddler as a single parent
Ideas for new projects for each holiday or season change
Organization Mom Blog Ideas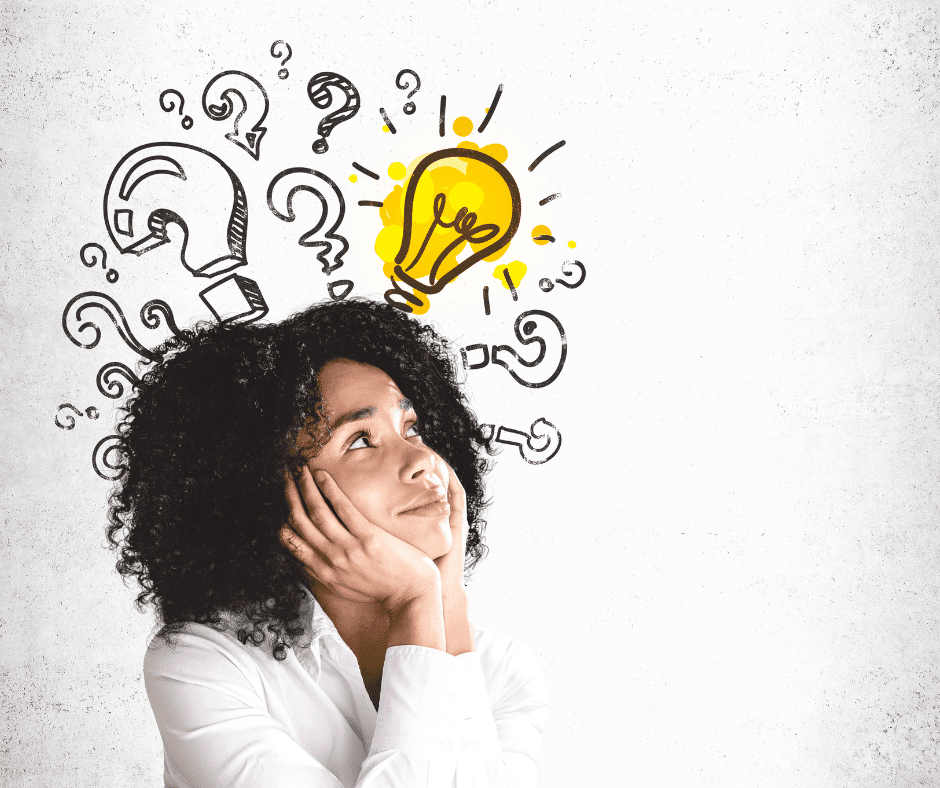 Here are some parenting blog topics and ideas for moms that are looking to get organized.
Organizing tips and tricks for busy moms
How to get organized for back to school
Kitchen organization to make family meal prep easier
How to organize your kids clothing so it's not a mountain!
How you keep important documents organized (birth certificates, etc.)
How to declutter the family room
How to store toys when they're not in use
Organization printables (Mom's love them!)
Age appropriate chores
Stay at Home Mom Blog Post Ideas
Here are some ideas for moms that stay at home with their children:
Self-care for stay at home moms
How to stay organized as a stay at home mom
Stay at home mom jobs
How to survive as a stay at home mom
Cleaning hacks for stay at home moms
Easy family recipes for dinner, lunch or breakfast
Workouts for stay at home moms
Self-care tips for busy moms who work full-time
Fun activities for both mom and kids
How to be a positive mom (even when you don't feel like it!)
Why you chose to become a stay at home mom
A day in the life of a stay at home mom
Snack ideas for kids that are healthy, but fun
The importance of socializing your children even though you're a stay at home mom
Choosing a good mom group
Parenting Mom Blog Post Ideas
Here are some blog topics and great ideas for parent your kids:
Parenting hacks for surviving the teen years
Parenting advice for raising boys
Parenting advice for raising girls
Parenting advice for raising multiples (ie. Twins, triplets, etc.)
Parenting tips and tricks for large families
Positive discipline hacks
Important life skills every child should learn
Family bonding activities
How old should your child be before using a phone?
Safe phone usage
Safe social media usage
Child car seat safety tips and tricks
Your worst day as a mom
Your best day as a mom
Healthy lunch ideas to pack for your children at school
How to encourage less screen time with your kids
How to keep a family budget
Budget family friendly activities
Tips for finding a good babysitter
Your favorite outdoor activities
How much does it take to raise children?
Teaching kids how to handle money
Gift guides by age (ex. 10-year-old girl, 13-year-old boy, etc.)
Resources for a single parent or single mom
Raising A Family Mom Blog Post Ideas
Here are some ideas for blog posts for parents about general parenting topics:
How to assign chores to your kids
Whether or not you believe in giving kids allowances
Ideas for family fun nights
Family board game night
Christmas traditions your family does
Birthday traditions your family does
Thanksgiving traditions your family does
Family recipes to make with your kids
Fun craft ideas for the whole family
How to travel with a large family
How to camp with a large family
Raising a family on a tight budget
Why you chose a certain kind of diet for your family (ie. Vegan, Vegetarian, etc.)
Parenting books you love (you can review and recommend)
How to parent positively instead of negatively (comparison guide?)
How to discipline children when your partner disagrees
How to communicate with your child when they won't listen
How to save money at the grocery store
Ways to save money on back to school shopping
Ways to save money on vacations
Saving money as a growing and active family
Blog Topics for Teaching About Mom Blogging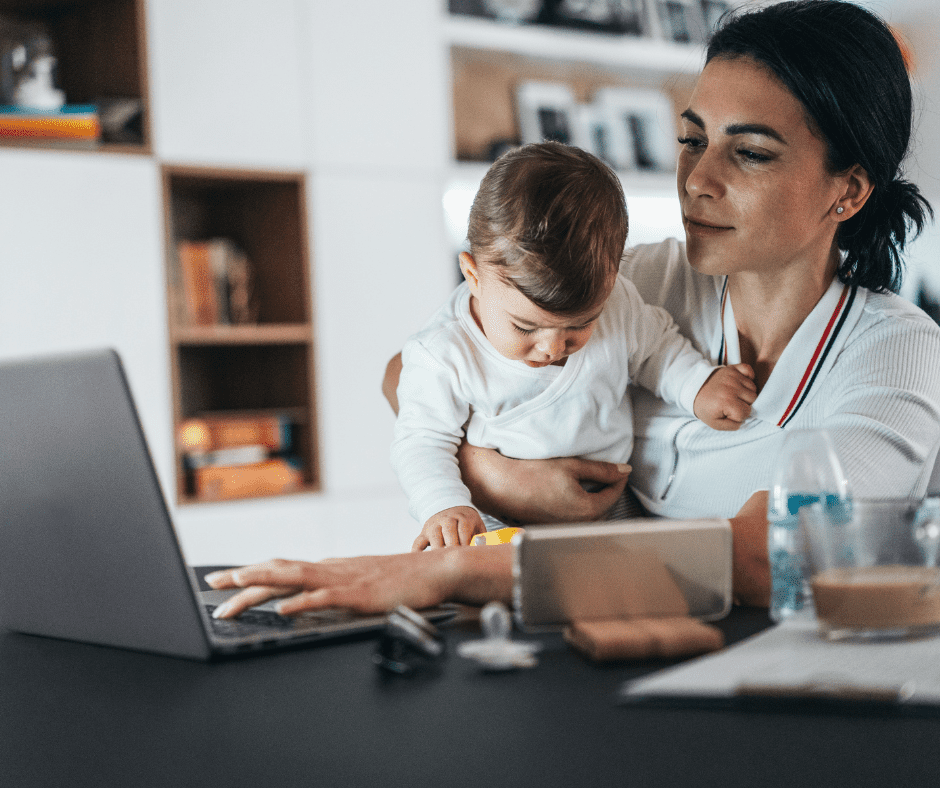 Here are some ideas for helping other mom bloggers that are thinking about starting a mom blog, or just getting started!
How to start a blog
How a new mom can get started blogging
Tips for moms that want to blog but have no time
How to find followers on social media
How to use social media insight to choose your blog niche
How to make your parenting blog stand out
How to use Pinterest to get traffic to your blog
SEO basics
How to make money with affiliate links
How many blog posts they should write each week/month
How to actually make money with mom blogs (or any kind of blog)
How to become a virtual assistant
How to hire a virtual assistant
Writing Made Easy
When you feel stuck, you can always check out this list of ideas for new inspiration- whether you have a parenting blog, mom blog, baby blog, etc. Another great trick is to simply write about what you are currently dealing with as a mom (or what you're mom friends are discussing/complaining about these days). Changes are that other moms are having the same issues with their kids and will appreciate your tips and insight.
I hope you find some inspiration from this list of mom blog topics for your mom blog post ideas 🙂
This is in no particular order, as you can probably tell.
It's meant to spark your creativity for your blog 🙂
Tell me, are there any other mom blog post ideas that you think should have made the list?
Comment and share below!