Bored with Lunch? Try These 11 Easy and Nutritious Family Lunch Ideas
This post may contain affiliate links. As an Amazon Associate, I earn from qualifying purchases.
Looking to add some new ideas to your lunch menu?
As fun as family lunch can be, since you do it every day you might be out of ideas.
When you're out of family lunch ideas, you probably do a single dish multiple times or reach for the phone and order something. Even though there's nothing wrong with either of these solutions, you might want a healthy and easy solution.
This article will cover nutrient dense family lunch ideas that you can whip up when you're feeling burned out on meal selection. Keep reading to learn about delicious recipes for the whole family.
Nutritious Family Lunch Ideas

You need fresh ingredients, lots of veggies, lean meats, and healthy carbs for a healthy lunch. Steer clear from processed foods and ready-made meals. Use healthy cooking methods and healthy oils when cooking as you can (avocado or coconut oil over canola or vegetable oil).
Below is a list of healthy lunch ideas you can try to implement in your weekly lunch menu- starting with some basics (healthy versions of classic favorites) and moving on to tasty meals that you can make in batches for the week.
Family Lunch Ideas: A Healthy Twist of The Classics
The classic lunch options can get boring and bland. Plus, a lot of them are quite nutrient deficient. Try these healthy twists and easy lunch ideas to change up the routine.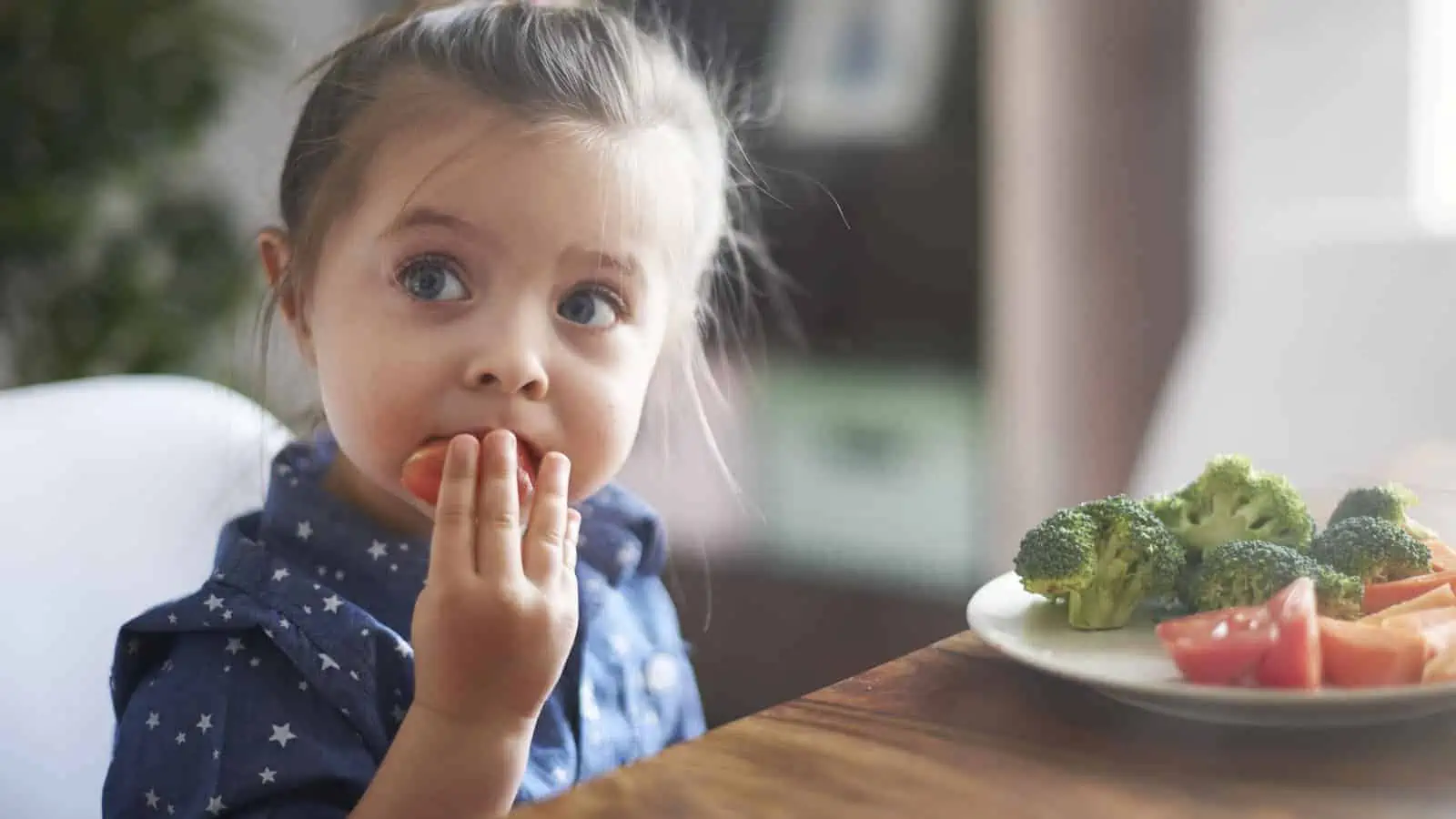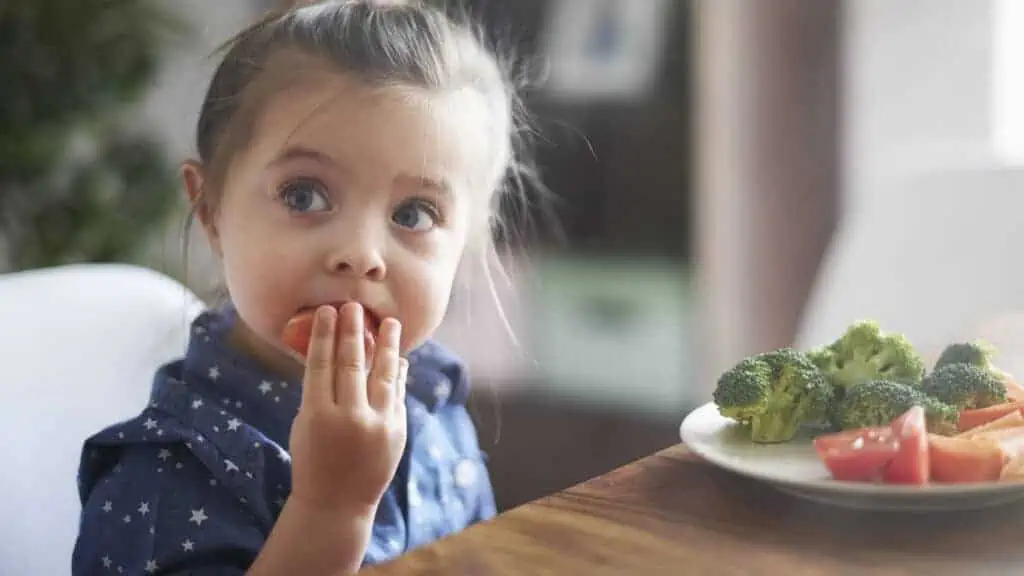 1. Loaded Grilled Cheese Sandwich
Grilled cheese is a kid's favorite but can get boring after a while. To change it up, try one or more of the following options:
Swap standard cheddar cheese for another variety (or a blend). You can try adding cream cheese, goat cheese, mozzarella cheese, brie, or any other favorite gooey melted cheese.
Experiment with different kinds of bread. Try whole wheat, homemade sourdough bread, pita bread, etc.
Add a slice of your favorite lunch meat to your grilled cheese, such as ham, turkey, or deli roast beef
Load it up with veggies. This is an easy way to absorb nutrients while adding great flavor to your grilled cheese. Try adding sliced tomato, onion, spinach, or avocado (to name a few).
Add new flavors. Try adding pesto, garlic aioli, or another favorite flavor to your sandwich.
Note: You could take this same approach to another favorite, mac and cheese. Add cheeses, meat, and veggies (onion, garlic, broccoli, and cauliflower go great).
2. Mini Pizzas
If you love pizza but don't have the time to bake a whole pizza (or you're bored). You have a ton of creative options, depending on what is in your fridge.
Grab a "crust." This can be a piece of bread, tortilla, pita bread, or even a portobello mushroom.
Choose a sauce. You can use a traditional pizza sauce or grab something new, such as pesto, butter, alfredo, or even barbeque sauce.
Grab your favorite cheese and shred it.
Add some favorite pizza toppings. Chop up some of your favorite veggies or grab some meat from your fridge (i.e. leftover chicken, deli ham, or savory ground beef).
Bake in the oven for 10 to 20 minutes at 410 degrees Farenheit, until the cheese is melted.
3. Kitchen Sink Pasta Salad
When it comes to easy lunch ideas, pasta salad is so easy to make in bulk and is just the thing for warmer days. There are no rules for pasta salad; simply collect some of your favorite vegetables, beans, and seasonings for a yummy blend.
Choose a fun pasta shape you want to cook (let the kids choose for extra fun)
Round up favorite additions like cucumber, pepper, olives, artichokes, chickpeas, lentils, tomatoes, carrots, etc. Dice them up and add them to your cooled pasta.
Add some extra protein and fat to keep it filling. Grab some cheese (mozzarella cheese is a great choice), and meat (leftover chicken, seasoned ground beef, etc.).
Choose a sauce and seasoning. You can keep it as simple as adding olive oil and Italian herbs. Or try a creamier yogurt dressing with dill and lemon. It's up to you and your kids' taste buds!
4. Salads Galore
Don't forget a trusty salad with leftovers or some of your favorite additions for quick and easy lunch ideas. Examples include:
Taco salad
Tuna salad
Pasta salad (as discussed above)
Caprese salad
Ceasar salad with chicken
And more…
Tasty Lunch Options That You Can Make in Batches
If you're ready for something a little more outside the box, from soups, sandwiches, and salads. Give these tasty recipes a try. The best part is that you can make them in big batches and eat them for lunch several times.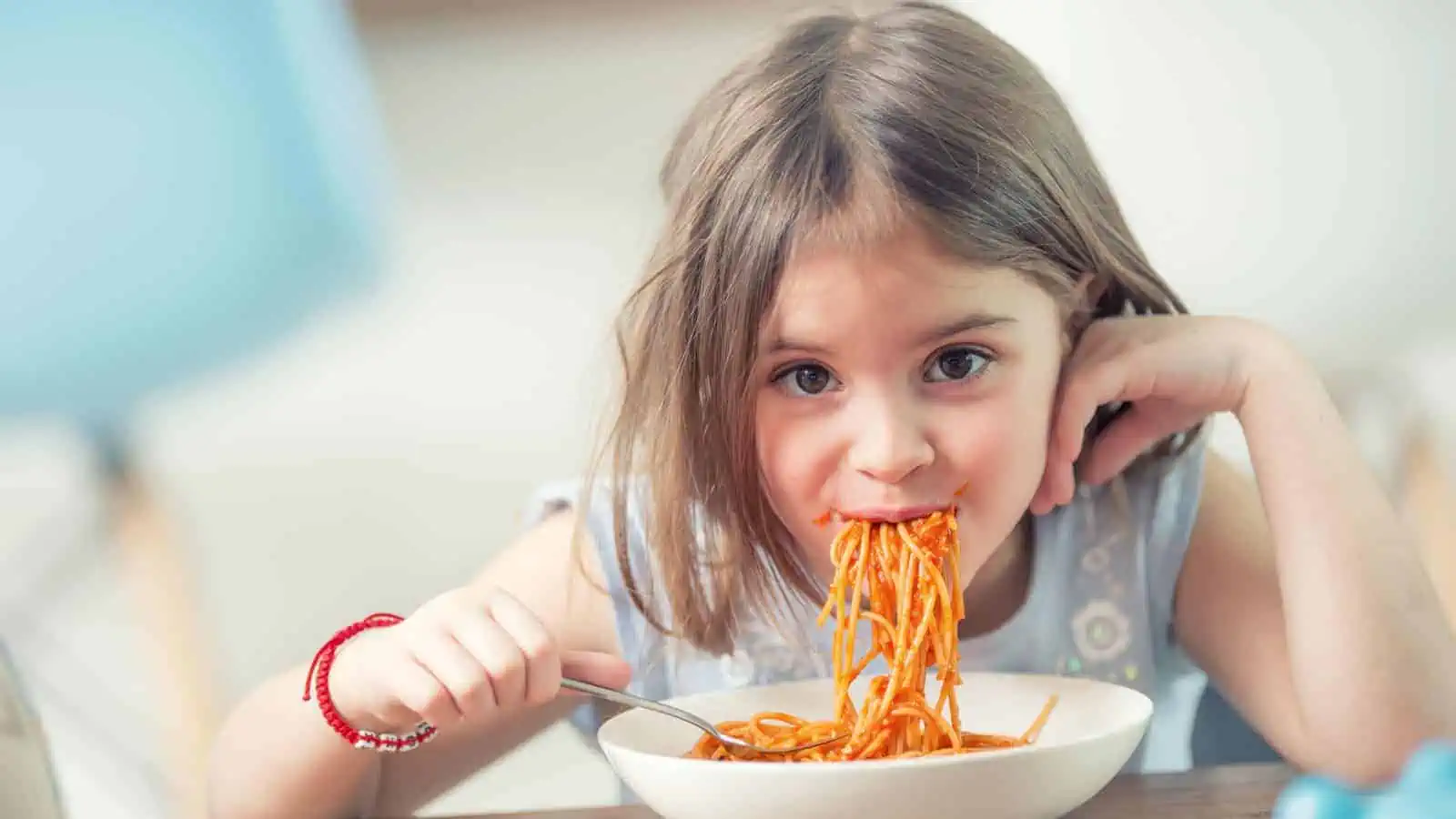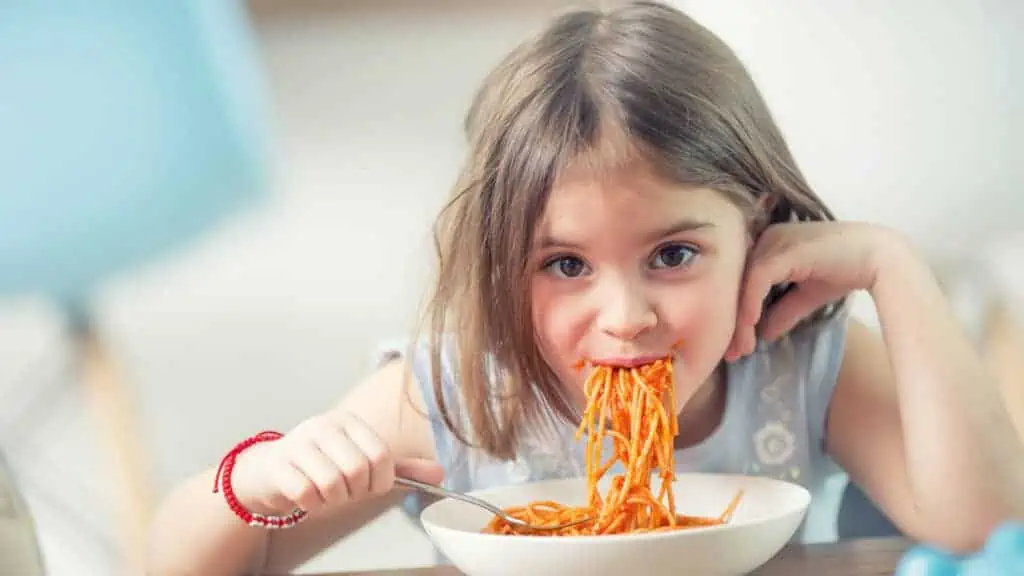 5. Creamy Salmon And Zucchini Pasta
This is a very easy, light, nutritional, and satiating meal you and your family can enjoy whenever you want to experience an elegant dish at home. To make this dish, you will need pasta, salmon, zucchini, garlic, hard cheese (such as parmesan), olive oil, heavy cream, and spices.
The cooking method is simple; cook the salmon in a separate pan while cooking the diced zucchini and grated garlic in another. Once everything is nicely cooked, boil the pasta, and add the cooled salmon to the garlic and zucchini pan to simmer for a few minutes.
Lastly, peel and separate the meat of the salmon with a fork and mix it with the garlic and zucchini. Add the heavy cream and let everything simmer. Serve with grated on top.
You can find the entire recipe here.
6. Pork Chops With Mushrooms and Spinach
This delicious and nutritious keto dish will tickle your peckishness and help your family feel full. Packed with protein, fiber, and fats, it will keep you full for a while after.
To make this dish, you need pork chops, spinach, mushrooms, heavy cream, onions, and seasoning.
Cook the pork chops over medium heat (after allowing them half an hour to absorb the salt, pepper, and powdered garlic seasoning you add to them while they are raw). Next, cook the chopped mushrooms and onion in the same oil and bring back the cooked pork chops to the pan.
Lastly, add the chopped spinach to the pan, and top everything with heavy cream. Let everything simmer for about 15 meals, and enjoy your easy and healthy lunch.
Check out the full recipe to find out the details and tricks.
7. Beef Meatballs In Tomato Sauce
This flavorful, meaty delight will become one of your favorite lunch ideas. Easy to prepare and even more delicious to eat, this dish will quickly reach your table and your heart.
This dish consists of two parts: meatballs and tomato sauce. To make the meat mixture, you will need ground beef, onion, some spices, a small amount of chicken stock, and one egg, and breadcrumbs to hold the mixture together.
The ingredients for this flavorful tomato sauce probably already sitting in your pantry. You will need olive oil, garlic, Italian seasoning, a can of whole or chopped tomatoes, a little bit of honey to neutralize the sourness, and salt and pepper.
Check out the full recipe for the exact quantities, cooking order, and other details.
8. Spinach Feta And Lemon Filo Pie
This is an easy vegetarian lunch recipe. To make this delicious pie, you will need spinach (fresh or frozen), onions, garlic, grated nutmeg, lemon, feta, parsley, dill, yogurt, eggs, cheddar, and filo pastry.
You can find the details here, but I'll shortly describe the recipe so that you know what you are getting into. Simmer the chopped garlic and onions and when they soften up, add the spinach and crumble half of the fetta on top. Then, add the parsley, nutmeg, lemon zest, and dill to the spinach and fetta mixture.
Stir everything until the ingredients homogenize and soften.
Mix the eggs with the remaining fetta and yogurt in a bowl until you get a light yellowish shade. Lastly, spread the filo pastry sheets one by one and smear each sheet with the spinach mixture. Roll the filo sheets in a sausage-like shape and place them into the baking pan.
Lastly, cover them with the egg mixture, and grate the cheddar over it. Bake for 15 minutes and enjoy your satiating, satisfying, and nutritious lunch.
9. Harissa Chicken And Faro Salad
This tasty dish requires nothing but love and gives nothing but deliciousness. To make it, you will need simple everyday ingredients such as faro, sweet potatoes, oil, salt, Greek yogurt, lemon juice, harissa, chicken breast, onion, arugula, cilantro, and feta.
Cook the faro and set it aside. Place the potatoes on a baking tray and let them bake. Meanwhile, coat the chopped chicken breast with a mixture of yogurt, harissa, and lemon juice and add it to the potato tray to cook.
Mix oil, lemon juice, harissa, salt, and pepper in a large bowl. Mix the faro, arugula, and cilantro and top them with the mixture. Serve the chicken and faro salad topped with feta. You can find the exact quantities and remaining details here.
10. Stuffed Peppers
This is a Spanish dish adjustable to many cuisines, so if you want, you can easily modify the recipe to your taste. You will need ground beef, peppers, garlic, onions, oil, some spices, and cheddar.
First, sizzle the chopped onions and garlic and add the ground beef when they soften. Season with salt, pepper, chili powder, cumin, and oregano. When everything looks done, simply include tomato sauce and rice and bring them to a boil.
Remove the seeds from the peppers, roast them for 20 minutes, and then fill them with the ground beef stuffing. Top the stuffing with cheddar and enjoy your delicious and healthy lunch.
Check out the full recipe to get all the details, tricks, and tips.
11. Fish and Quinoa Salad
You will love how light, easy, and delicious this meal is, and you will probably put it in rotation once you've tried it. You will need white fish fillets, lemon juice, parsley, lemon zest, quinoa, zucchini, asparagus, radishes, and herbs.
Make a mixture of lemon juice, zest, and parsley, and layer the fish. Place it on a baking tray and pop it into the oven. Boil and strain the quinoa and set it aside.
Sear the zucchini and asparagus and add them to the quinoa, along with lemon juice and balsamic vinegar. Mix the radishes and herbs in a separate small bowl and add them to the quinoa.
To get all the details, here's the full recipe. 
Related read: Pregnancy Lunch Ideas
Lunch Ideas The Whole Family Will Love
You and your kids can get excited about lunchtime again with a few new delicious recipes for your lunch ideas. Enjoy!
---