25 Recipes the Whole Family Will Love: Dinner Ideas for Kids and Adults
This post may contain affiliate links. As an Amazon Associate, I earn from qualifying purchases.
Cooking every day might feel tedious after a while. If your kids don't want to eat your usual recipes, switch up your routine with new dinner ideas for kids and adults.
Check out these recipes for the whole family to make something everyone will love, even picky eaters. You might even get a night off since kids can make a few of these recipes by themselves.
Easy Dinner Ideas for Kids and Adults
1. Instant Pot Sesame Chicken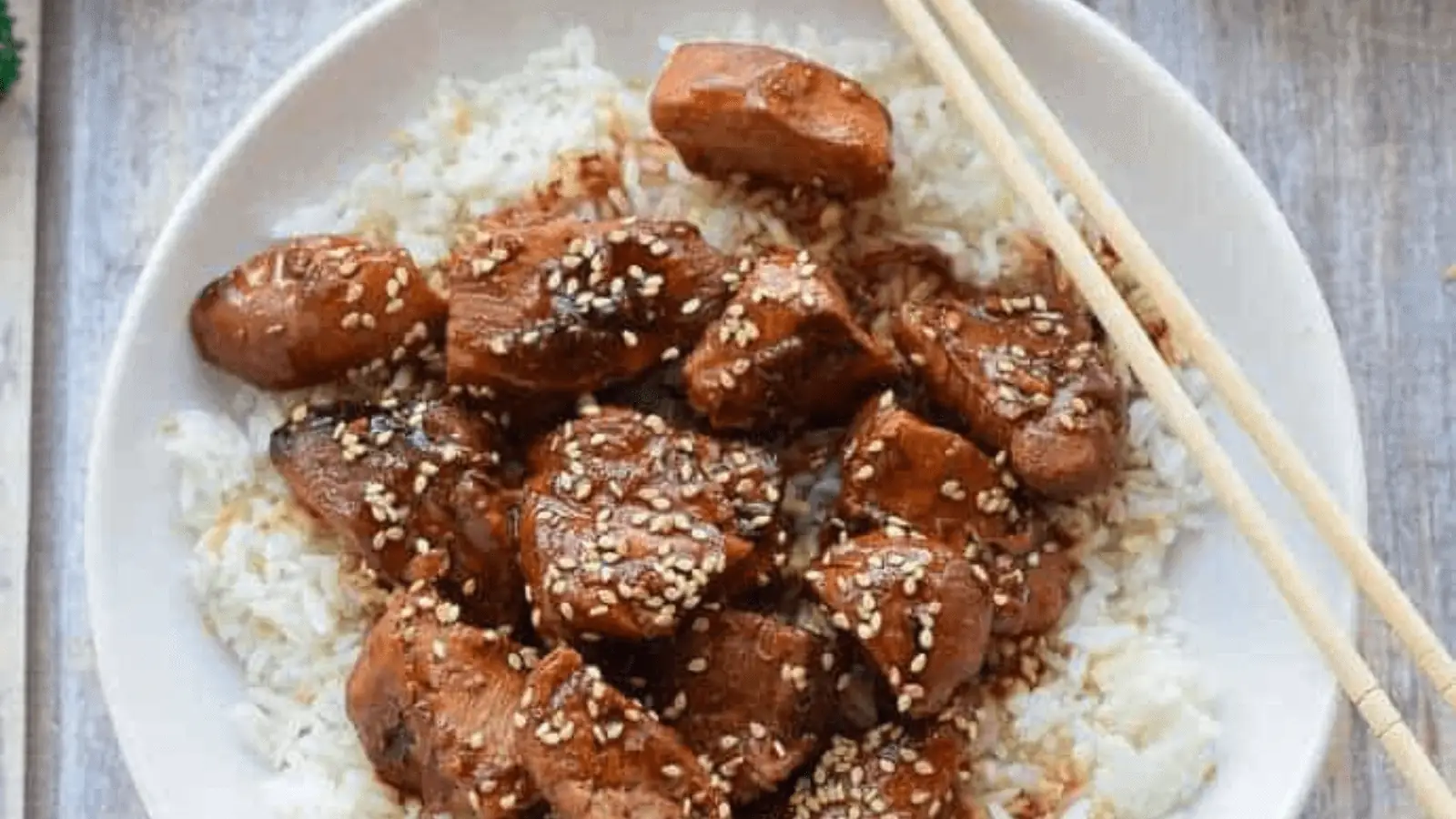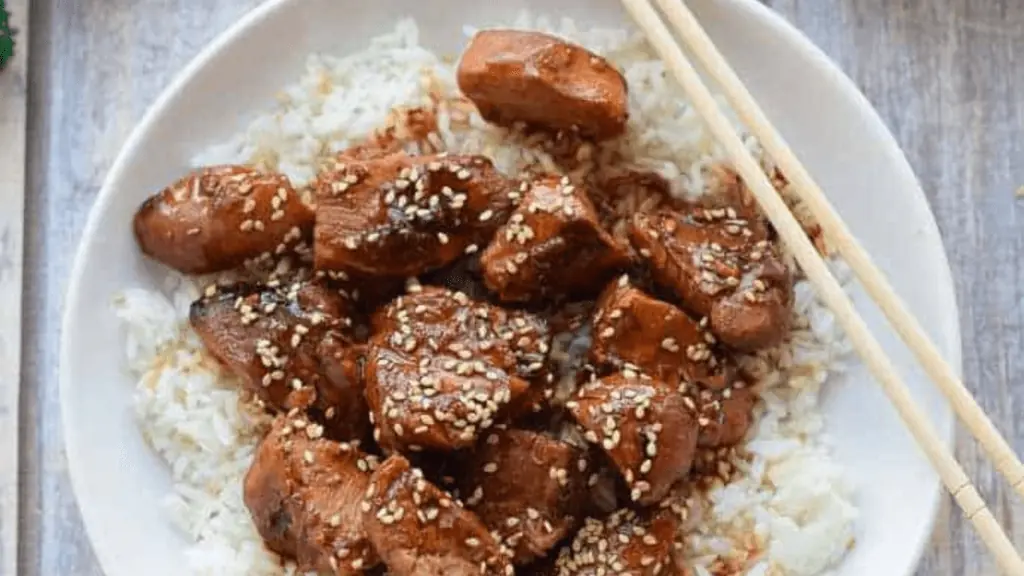 Cooking in the instant pot makes for an easy weeknight dinner. Most kids love sesame chicken, especially when they eat it over a bed of rice. This recipe arrives on their plate, already chopped into small pieces and drizzled in sweet sauce.
If you're wondering what to cook for kids, this meal is a great place to start. Make it fresh for dinner or ahead of time for meal prepped school lunches. Either way, your kids will devour their entire bowl.
2. Salmon Coconut Curry
Drizzle bright orange curry sauce over braised or broiled salmon to treat your kids to a delicacy. They'll ask for seconds when they taste the sweet coconut undertones that pair perfectly with rice. Chop it into small pieces, and you'll make one of the most in-demand dinner ideas toddlers will love.
Broiling meat is also healthier for your family. You'll enjoy crispy beef, chicken, and fish without using processed saturated fats that aren't great for your cholesterol levels. Making meals with a slightly different cooking technique could result in healthier (and tastier) food every night.
3. Chicken Enchilada Rice Casserole
A casserole can save the day, especially if you make it ahead of time and freeze it for a rainy afternoon. Toss chicken (meat from chicken breast or chicken thighs), rice, beans, and corn into a bowl and drench them with enchilada sauce before baking it all for 30 minutes. Your family will enjoy a spicy meal with cheese on top and a few veggies mixed in the middle.
New moms also benefit from swapping white rice with brown rice in their casseroles and other recipes. Grains can improve your lactation if you're still breastfeeding. Consider switching if you're feeding your family and an infant between meals.
4. Sausage and Mozzarella Roll
Bread and cheese will almost always impress kids. Combine them with some meat to make a classic sausage and mozzarella roll. It'll bake in your oven while you finish your list of household chores for the day. When everyone's ready to eat, cut it into slices and drizzle it with a marinara sauce for the ultimate Italian night, any day of the week.
5. Black Bean Burgers
Make your family black bean burgers when you want to serve a vegetarian meal. They look like regular burgers but only use pantry-ready ingredients. It's also a great way to get kids eating vegetables (sneak what you want into the food processor for extra flavor). Grill them until they reach an internal temperature of 350 degrees Fahrenheit, or cook for 20 minutes.
Sneaking nourishing staples into your diet can also reduce exhaustion, which helps when you're busy with your kids. You'll feel more awake, enjoy regular bowel movements from the extra fiber and savor a few more meat-free meals than usual.
Family-Friendly Dinner Ideas: Meals Kids Can Cook
When your kids are a little older, prepare them for adulthood by teaching them how to follow recipes. They can make any of these meals with little to no supervision, depending on how comfortable you are with them in the kitchen.
1. Spaghetti and Meatballs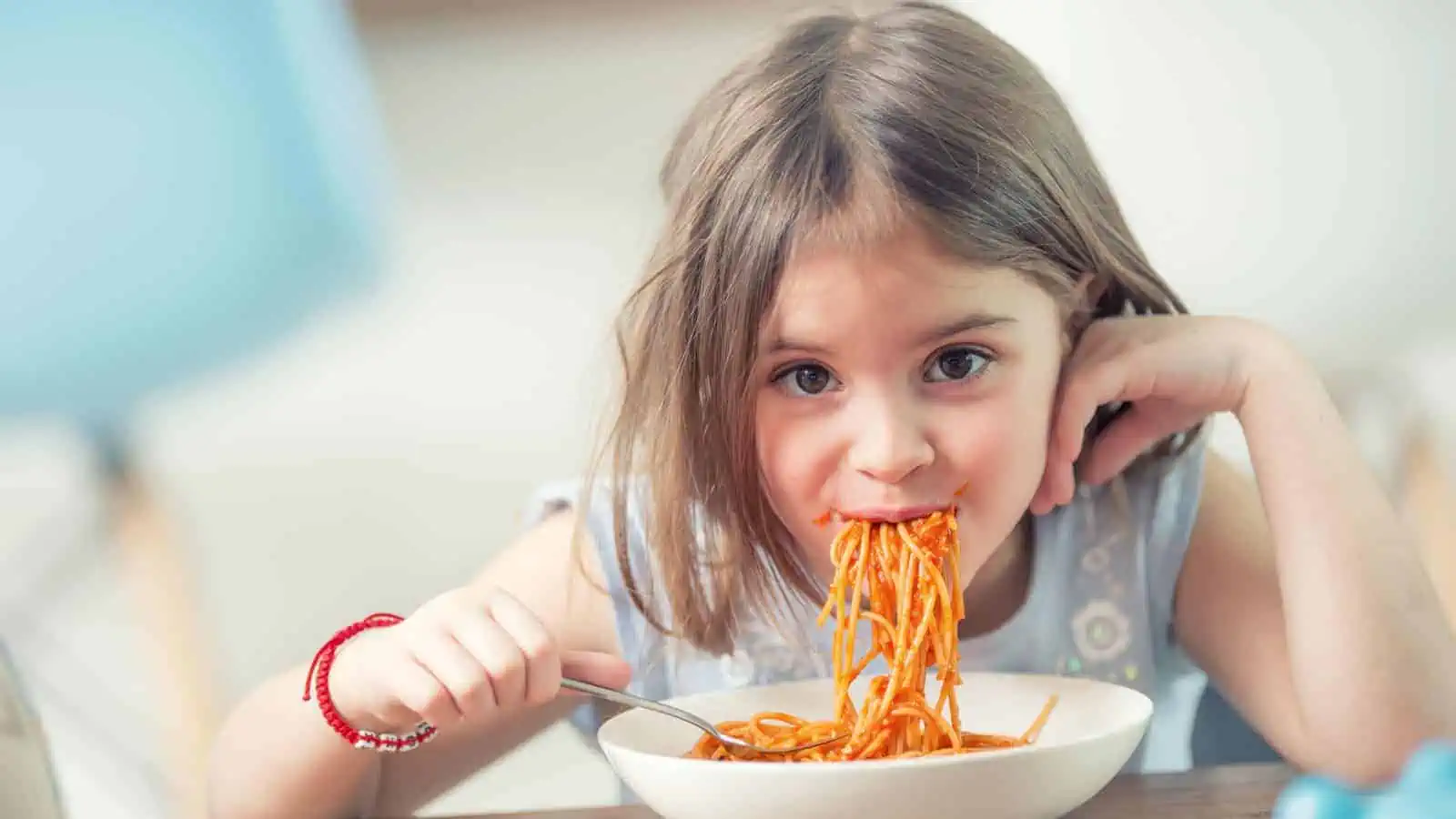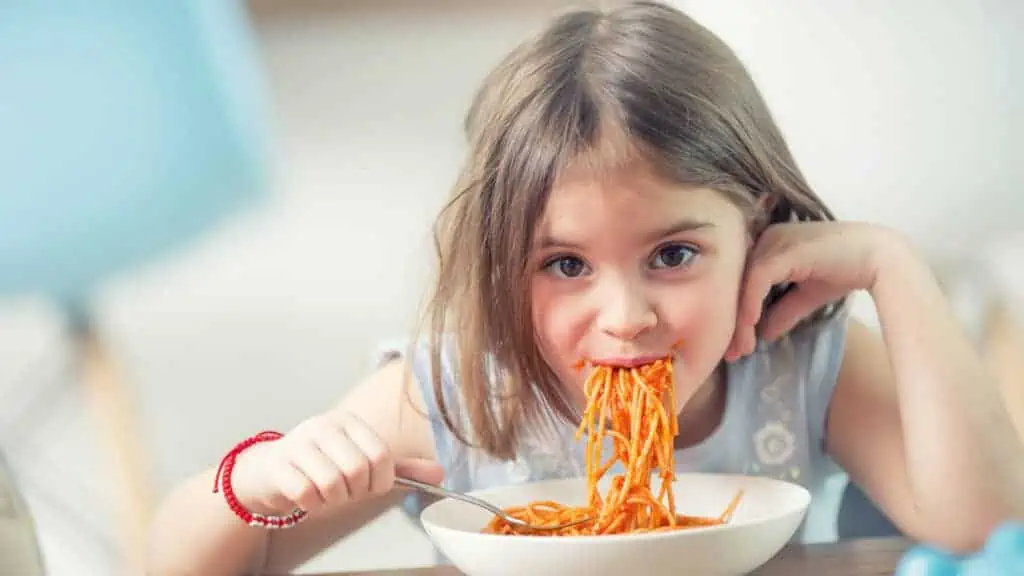 Making spaghetti isn't too challenging, so encourage your kids to make some in a pot of boiling water. They can make meatballs by hand or cook frozen meatballs in the oven. If they warm marinara sauce in a separate pot on the stove, dinner will be ready before you know it. Ifyou want to add some veggies, such as mushrooms, zucchini, pepper, or onions, you might have to help them do a little chopping. They can also bake some garlic bread (packaged or with sourdough, butter and fresh garlic) for a yummy side.
Your kids will feel like grown-ups and practice a meal they'll make through college and post-graduation years.
2. Chicken Nugget Salads
Sometimes a hearty salad is exactly what you want for lunch or dinner. Your kids can handle that by baking chicken nuggets or chicken tenders and chopping them up. Place the nugget pieces on your salad and vegetables you're comfortable with your kids slicing.
They could even make homemade Ranch dressing for a more hands-on experience. This recipe also works great for leftover rotisserie chicken.
3. Rice Paper Rolls
Younger and older kids can easily make rice paper rolls for school lunches or weeknight dinners. This recipe calls for tuna, corn, and other veggies they want. After preparing every ingredient, they can spoon it onto rice paper wrappers and roll them into place on a cutting board.
These rolls last well in the fridge, so they're perfect for meal prepping too. Let your kids take the lead so you can accomplish other things on your to-do list. You could even try some simple exercises in the next room to strengthen your muscles while you're postpartum or trying to get in shape.
4. Sloppy Joe Sliders
It isn't very challenging to cook ground beef on the stove and make a delicious meal. Older kids could easily brown ground beef and mix it with spices to prepare a sloppy joe recipe. They only have to combine everything with tomato sauce and spoon the mixture into buns afterward.
It's one of the best dinners and meals kids can cook because sloppy joes are so straightforward.
5. Pizza Skewers
Get your younger and older children into cooking by requesting pizza skewers for dinner. They can slide pre-cooked sausage, pepperoni, and cherry tomatoes onto wooden skewers (or any of your other favorite pizza toppings like olives and whole mushrooms). Top them with mozzarella balls and roast them in the oven so the cheese melts.
Your kids will feel like chefs while you hang out nearby.
Toddler-Friendly Dinner Ideas
The pickiest eaters are sometimes the youngest eaters. When your toddler doesn't like to eat anything other than the same three or four foods, try these recipes to dazzle their picky tastebuds.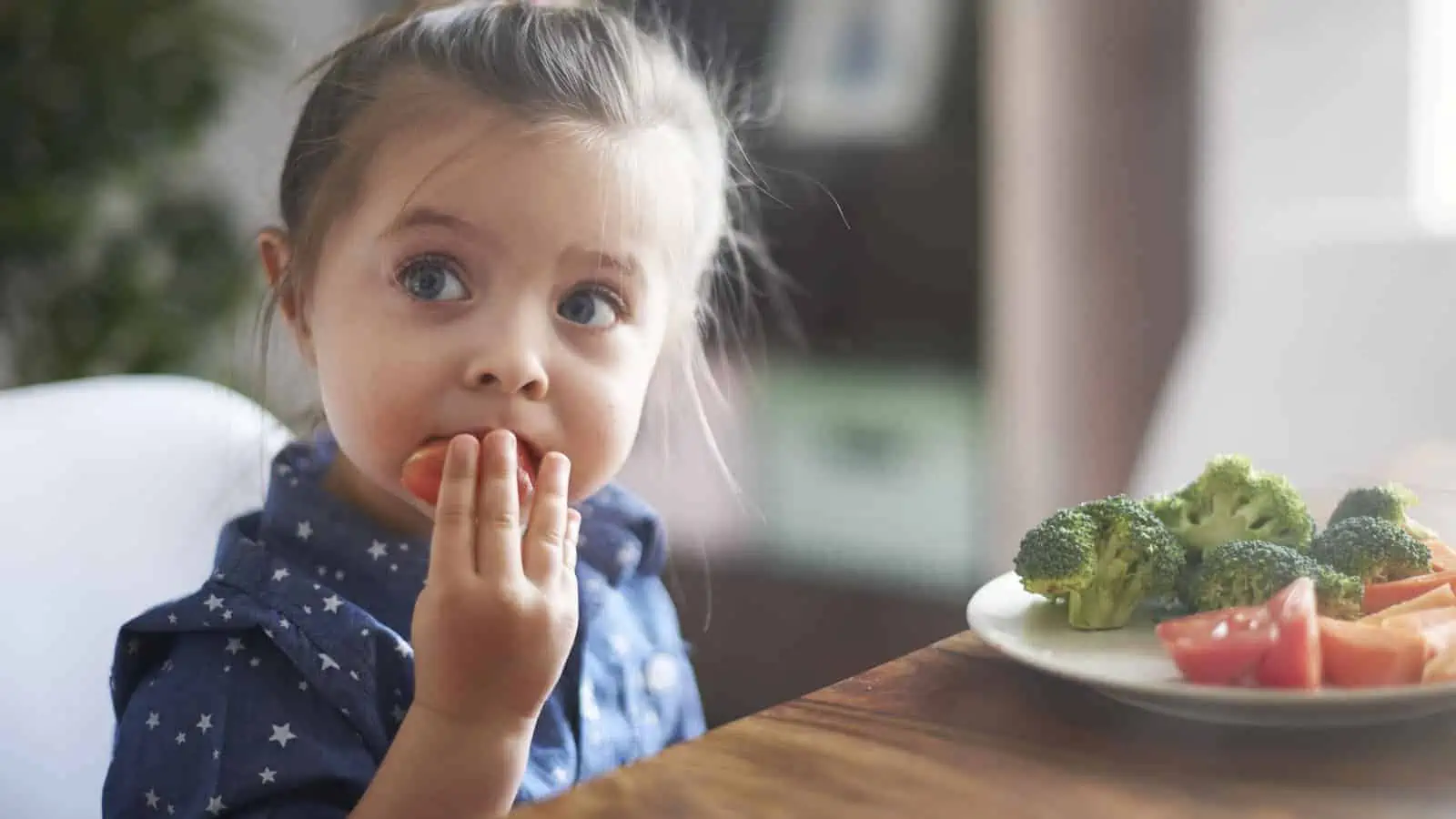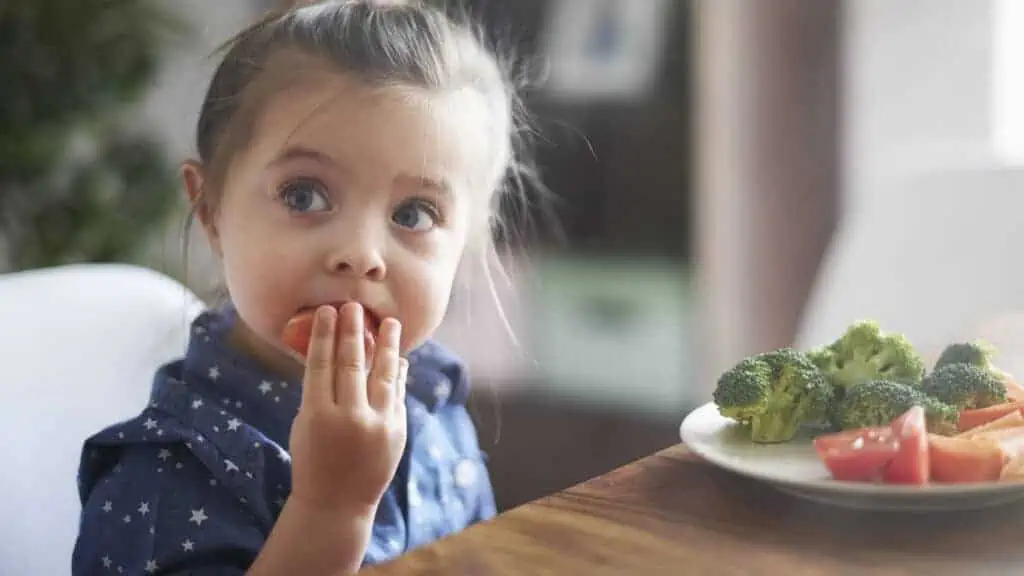 1. Sausage and Egg Casserole
Toddlers often value texture as much as flavor. A sausage and egg casserole may win your toddler's heart by combining cheese and scrambled eggs with sausage crumbles.
It's easy to chew, flavorful, and packed with the protein they need to grow. Switch your high-carb pancakes or waffles with this casserole to balance your family's diet.
2. Grilled Cheese
When you're looking for easy dinner recipes and craving tomato soup or comfort food, make grilled cheese sandwiches for your family. You could slice cheddar cheese and melt it on sourdough to create an extra crispy meal your toddler will love.
Chop their serving into small pieces along with chunks of sausage or chicken. You can also try adding a spoonful of avocado to your bread too. It's one of the best dinner ideas for kids and adults because it's a finger-food delicacy that tastes like home.
3. Scalloped Potatoes and Ham
Softened potatoes and salty ham almost always get a toddler's attention at the dinner table. Combine them with a scalloped potato recipe that sits in your slow cooker for three to four hours before it's ready to eat.
The ham will already be in pieces your toddler can chew, so you only have to chop the potato slices on their plate. Try throwing finely chopped cauliflower in your pot to increase its nutritional value without changing the flavor.
4. Swedish Meatballs
Meatballs are another finger food toddlers enjoy. When you're tired of Italian food, make your meatballs in the Swedish style instead. The homemade meatballs cook on the stove and simmer in heavy cream, beef broth, and Worcestershire sauce until they're ready to eat.
Your toddler might enjoy egg noodles, elbow pasta, or sticky rice on the side with your other family members.
5. Cheddar Meat Loaves
Mini meatloaves are a crowd-pleasing recipe, even if your crowd includes toddlers. They're salty, savory, and full of cheese toddlers already recognize and love.
Make them for the entire family and serve them with peas and mashed potatoes. It's all toddler-friendly food that won't end up on the floor — at least, not on purpose.
Healthy Meals Kids Will Eat
Getting kids to eat vegetables sometimes might feel impossible, but it's easier than you think. Try a few of these recipes to sneak healthy food into their diet.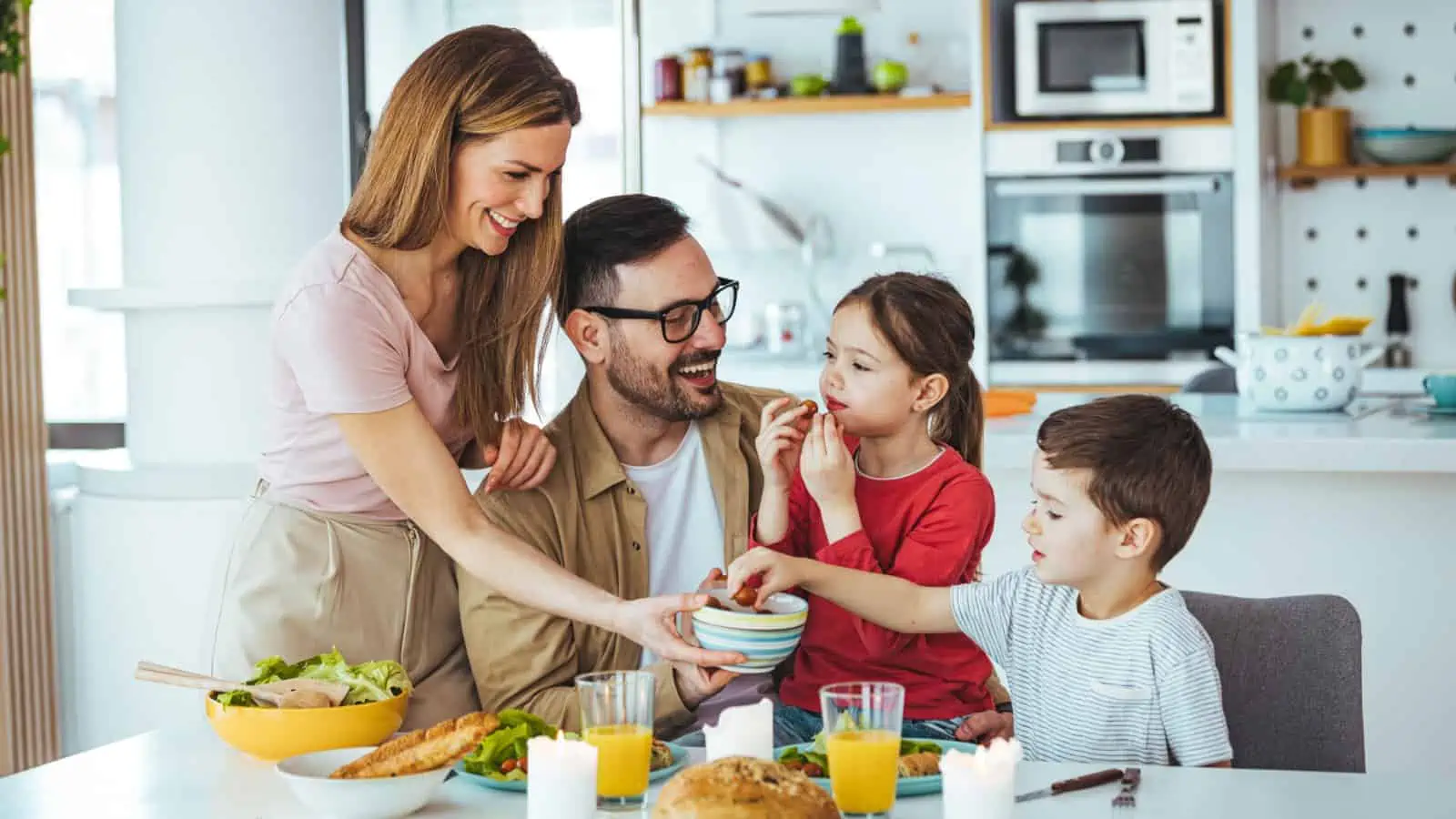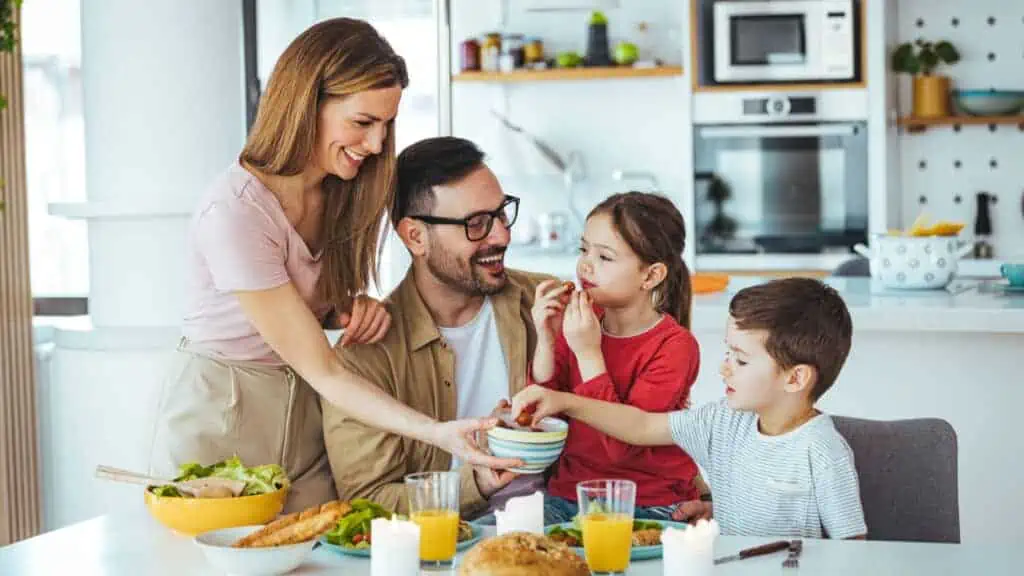 1. Cheesy Chicken, Broccoli, and Rice Casserole
Sliding a broccoli, chicken, and rice casserole into your oven at dinner time simplifies your meal. Your family will get essential nutrients from each bite's fibrous veggie and whole grains.
Swap chicken breasts with a rotisserie chicken to make cooking easier before baking everything in a casserole dish for 30 minutes.
2. Spinach Lasagna Rolls
Sneak some spinach into your family's diet by making spinach lasagna rolls. They look like typical lasagna rolls with lots of cheese and tomato sauce, but each noodle contains chopped-up spinach leaves that your kids won't notice while they enjoy dinner.
3. Spaghetti Squash Casserole
You don't need to make mac and cheese every night to cook recipes kids will eat. Make a spaghetti squash casserole that looks like a cheesy spaghetti dream. Your family will love each bite while their health improves due to the high-fiber and low-fat squash. Add some shredded chicken to mix protein into their meal, and you'll have dinner ready in no time.
4. Cauliflower Rice Stir Fry
Make cauliflower rice stir fry when you're already stretching your grocery budget and want to try a new recipe. It subs traditional fried rice for riced cauliflower that has a similar texture. Mix the frozen or fresh cauliflower with canned peas, carrots, or whatever fresh vegetables your family prefers.
After drizzling your favorite savory sauce over each bowl, your family will quickly return for seconds.
5. Vegetable Frittata
Make breakfast-for-dinner nights healthier with vegetable frittatas. This recipe only requires a carton of eggs, cheese, and your favorite vegetables. They cook on the stove for a minute to set the eggs before baking for up to 30 minutes. Serve each plate with hot sauce or salsa if your family likes spicy meals.
Recipes Kids Will Eat
You can also make creative recipes kids will eat that fit within your weekly grocery budget. Check out these ideas to get inspired for your next family dinner.
1. Homemade Fish Nuggets
The best dinner ideas for kids and adults don't take much of your time to make. If you have an air fryer, homemade fish nuggets could revolutionize your weekly cooking routine. Slice cod, tilapia, or your preferred fish into one-inch squares and coat them in breadcrumbs.
They only need 10 minutes in your air fryer before they're ready to eat. Pair them with delicious sides like sweet potato tater tots, and you have a complete meal ready.
2. Meatball Stuffed Shells
Frozen and fresh meatballs fit easily into jumbo shells. Combine the two in a casserole dish and top them with marinara sauce to make your family's next meal. They'll get essential nutrients like protein and healthy fats in each bite. Plus, you can freeze this meal so it's ready to cook during your busiest weeks.
3. Taco Pizza
Make your family's pizza night fun by topping the dough with taco ingredients. You can add healthy toppings like olives, chopped tomatoes, and onions before adding ground beef mixed with taco seasoning.
It's something simple that answers any parent's question when they're wondering what to cook for kids.
4. Chicken Quesadillas
Anyone can make chicken quesadillas into healthy meals kids will eat. All you need are whole wheat tortillas and veggies chopped into bite-sized pieces that fit easily into quesadillas. Fry them on the stove to make each folded tortilla crispy. Everyone can dip them into sour cream or hot sauce to complete the meal.
5. Tortellini Tomato Soup
Sometimes the easiest recipes kids will eat include frozen ingredients. Grab a bag of frozen tortellini stuffed with meat and cheese for your family's next dinner. They only need to simmer in creamy tomato soup for a few minutes before everyone can grab a bowl.
This recipe also pairs well with side salads to make dinner healthier. Alternatively, you can throw chopped avocado or fried mushrooms on top for extra nutrient punch.
Try Dinner Ideas for Kids and Adults
Whether you're looking for easy meals toddlers will eat, or meals kids can cook for themselves, these recipes will please the whole family.
When you get kids involved in choosing and preparing the meals, you'll likely be surprised at what they're willing to try. Plus, if they see you trying new meals and vegetables, they're more likely to feel more adventurous themselves.
Consider what you typically get at the grocery store to see what you can make with what's already home to keep your kids intrigued. You'll quickly find meals to impress your family's youngest and oldest members while adding new recipes to your weekly routine.