10 Fun Places to Take Kids Across the US: Your Inspiration for Summer Vacation
This post may contain affiliate links. As an Amazon Associate, I earn from qualifying purchases.
Summer vacation will be here before we know it, and you'll be wondering where to take your kids for a fun adventure. Taking fun trips with your kids in the summertime makes memories that last for a lifetime.
If you're looking for inspiration, check out these great ideas from seasoned moms around the US.
Let's dive into 10 fun places to take kids across the US, recommended by seasoned travelers and moms.
1. Whitefish, Montana- Explore the Glorious Rockies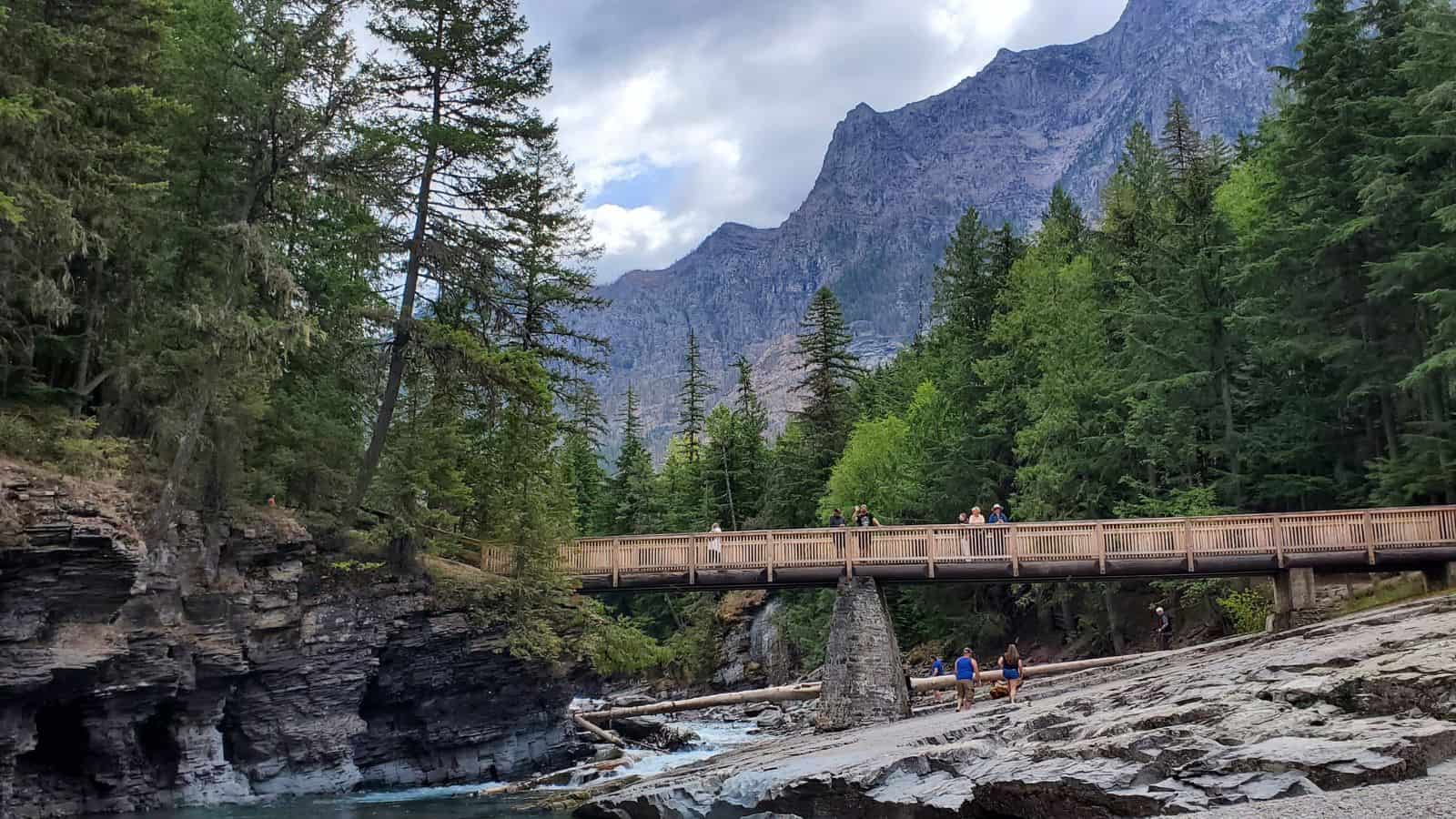 As a native Montanan, mountains are near and dear to my heart. My all-time favorite summer vacation spot as a kid (and still is today) was the Rocky Mountains at Glacier National Park. There's something about being surrounded by these mountains' fresh air and majestic beauty that draws me in every time.
Staying in the nearby quaint town of Whitefish is fun for all ages and activities. You can hop over Glacier National Park, explore, hike, and paddle on a boat. If you're up for it, drive the narrow going to the sun road for some amazing views, hikes, and a visitor center.
When you've done enough exploring the mountains, you can wander the local shop of town, grab a bite to eat or a brew, and maybe catch some live music. For a low-key day, you can relax at Whitefish Lake beach to go for a swim, paddleboard, or just sit in and take in all the beauty.
Whether you want to camp or stay in a local Airbnb, Whitefish is the perfect spot for nature lovers!
2. South Lake Tahoe, California- Breathtaking Lake Views
Lake Tahoe's crystal clearest water bring people to visit from around the world, making it a popular destination for swimming, boating, and other water sports (diving, sailing, kayaking, paddle boarding, etc.). With over 300 miles of shoreline and miles of trails perfect for hiking and biking, there's no shortage of activities to take part in.
If you happen to visit in the early summer after a big snow year, you might even be able to ski as late as July at a local resort. One summer, we skiied in July for $5 at Squaw and then finished our day paddle boarding on the lake (where the picture from above is from). It was a pretty cool day!
Plus, when you're done exploring the great outdoor, you can get pampered at a local resort in South Lake Tahoe, find your favorite cuisine, or try your hand at the slot machines on the Nevada side of town. No matter what type of vacation you're looking for, South Lake Tahoe has something to offer everyone. Whether you want a relaxing weekend getaway or an adrenaline-filled adventure, you'll find it all here.
3. Cape Lookout State Park- Oregon Coast
If you're looking for a lower paced outdoor adventure, visiting the Oregon Coast is a must. You can camp at Cape Lookout State Park or find a cute Airbnb closeby to explore the big open spaces of the coastline. Take a long walk in the sand, go for a run, explore tide pools, and simply just be. Time slows down when you take in the vast beauty of the Pacific Ocean.
When you're ready for some tasty seafood, drive along the small highway to find a few local restaurants that open in the summer.

You can also explore some of Oregon's other sights nearby, such as the Tillamook Cheese factory, more coastline, and Crater Lake. No matter who you are with or what your plans are, there is something special here for anyone willing to slow down their pace of life for a little bit.
4. Maui, Hawaii- A Classic Paradise
When you think of the perfect family vacation, what comes to mind? If relaxing on a beautiful beach with crystal clear waters, snorkeling with sea life, or hiking through the jungle sounds like your kind of adventure, Maui is an excellent choice. The Hawaiian Islands offer so many activities for everyone in the family to enjoy.
Maui is a great family vacation destination with beautiful weather year-round. For those that love the outdoors, you can go whale watching, beach hopping, kayaking, and more. Visit Haleakala National Park to see a dormant volcano or hike through a bamboo forest with waterfalls; if adventure travel isn't your thing, no worries. Maui has beautiful resorts and world-class shopping areas.
Rent a vacation rental along the coast or stay at a resort. The popular areas to stay in are Lahaina, Kapalua, Kaanapali, and Napili.
Maui is a place for all ages and all walks of life to enjoy and appreciate. The little kids can play at the beach, adventurous young couples can explore, honeymooners can soak up the resort life, and retirees can enjoy the beaches and wildlife watching. There are so many things to do in Hawaii, and the entire family will appreciate a retreat to this island paradise.
5. Alabama's Gulf Coast- Entertaining and Educational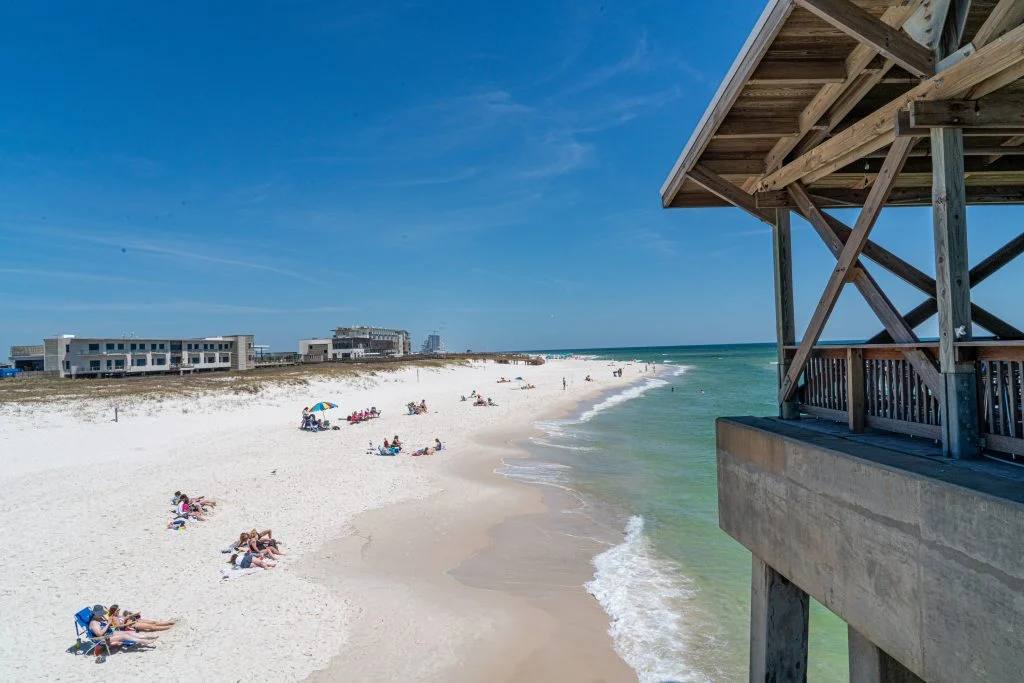 Alabama's 32 miles of public beaches are more than a natural playground with white sugar sand and warm blue gulf water. They're an outdoor laboratory where explorers, both young and young at heart, can learn about this unique biosphere while they play.
Between the beach cities of Gulf Shores and Orange Beach sits Gulf State Park, with 28 miles of trails through all nine coastal ecosystems. You can hit the highlights with the park's free bike share program or join the coastal classroom at the Learning Campus and Interpretive Center and guided walks on the fishing pier. Outside of the park, you can go on pirate-themed eco-tours, visit historic Fort Morgan, or try an animal encounter experience at the Gulf Coast Zoo.
Of course, if your kids are anything like mine, they might not ever want to leave Alabama's world-famous white sand beaches. No worries, you can always book a beach picnic with Beach Moms catering service and slip in some hands-on learning with Sand Castle University. It's a family fun-filled vacation that you can feel good about.
6. Destin-Fort Walton Beach, Florida- A Family Paradise
Destin-Fort Walton Beach, Florida, is the perfect destination for families looking for a beach vacation! The two cities have dedicated significant resources to help parents find things to do with their kids while in the area.
Start with DestinFWB.com, where you can chat with local Moms who will help you plan a vacation with activities that'll appeal to kids of all ages. And when you're on vacation, be sure to head to one of the Little Adventures outpost stations on the beach, where you can sign up to learn a new water sport, like standup paddleboarding, with the whole family.
One activity you won't want to miss is a visit to the Gulfarium Marine Adventure Park in Fort Walton Beach. You'll learn about Florida's unique marine life with the opportunity to see bottlenose dolphins, and sea lions do amazing tricks!
Seafood-loving families will love the restaurant options in Destin-Fort Walton Beach. Lulu's Destin, a beachside spot owned by Jimmy Buffett's sister, will surely delight. And if you're children have any food allergies, Lulu's offers an allergy-free menu!
Those looking for excitement should definitely check out Smile-n-Wave sailing adventures with Captain Pam! Mom and Dad can enjoy the scenery and dolphin sightings while Captain Pam teaches your kids how to sail a catamaran!
7. Virginia Beach, Virginia- Something for Everyone
Virginia Beach, Virginia, is a great destination for families looking to get in the water on vacation. Did you know Virginia Beach holds the Guinness World Record for the longest pleasure beach in the world? A coastal community with creative vibes, you'll find water sports, museums, art, and other activities for the whole family at the Virginia Beach Oceanfront.
The Atlantic Fun Park offers amusement park rides for all ages, while the plethora of restaurants will satisfy any craving. Be sure to head to the King Neptune statute for a great family photo opportunity, or check out the events calendar to see what festivals may be in town during your vacation. The Surf and Rescue Museum will give you insight into the area's rich ties to the ocean, while the multiple stages will have you dancing and singing along to your favorite songs.
Virginia Aquarium & Marine Science Center is a great place to see some of the area's marine life, while the facility's Adventure Park offers ziplining through the treetops. Restaurants line the Oceanfront's boardwalk but don't hesitate to venture away from the beach for some of the city's best culinary experiences. If you're looking for a family-friendly beach vacation, Virginia Beach will not disappoint!
8. Nantucket, Massachusetts- Check Out Low-Key Island Life
Nantucket is the perfect island for summer fun for the family. The 14-mile-long island off the coast of Massachusetts has something for everyone, including ten public beaches, miles and miles of bike paths and walking trails, fishing and whale-watching excursions, and some of the most delicious food on the east coast.
A perfect day for my children is a morning bike ride, a full day at the beach with a picnic packed, seal watching from the shore, and dinner out in town (see the best Nantucket restaurants). If you are lucky, you can stop by Cisco Brewery for a cold drink and some live music while the kids play cornhole. The day almost always ends with a trip to The Juice Bar, which has 40 flavors of homemade ice cream served in monster-sized waffle cones.
Oh, and don't forget to get the family photo in front of the Brandt Point Lighthouse. You will not want to forget this vacation.
9. Ozarks, Missouri- Classic Water Fun
As a parent of two children who regularly vacations at the Lake of the Ozarks, I can confidently say it's the perfect destination for a family vacation. The lake offers endless water activities, including swimming, boating, fishing, and water sports. And with so many family-friendly activities and attractions nearby, there's never a shortage of things to do.
One of the best things about the Lake of the Ozarks is the abundance of outdoor activities. From hiking and biking to state parks and nature trails, there's no shortage of opportunities for the whole family to get outside and explore. And for those who love adventure, there are zip lines, go-kart tracks, and mini-golf courses.
But the Lake of the Ozarks isn't just about outdoor activities – plenty of indoor options exist. There's something for everyone, from museums and aquariums to arcades and movie theaters. And if you're looking for some retail therapy, the area is home to various shopping options, from outlet malls to boutique shops.
And let's not forget about the food. The Lake of the Ozarks has diverse dining options, from casual, family-friendly restaurants to upscale eateries. And with so many options, there's sure to be something for even the pickiest eaters in the family.
Overall, the Lake of the Ozarks is an excellent destination for booking a vacation home or hotel. With its combination of outdoor activities, indoor attractions, and dining options, there's something for everyone to enjoy.
10. Louisiana
From swamp to segway to food tours, there is plenty to do to keep a family happy, entertained, and active on a trip to Louisiana. No question that doing something that scares you on the Gulf Coast can entail kayaking in the bayou with baby alligators swimming right by, flying through the air as you zipline over a swamp, or cycling through a state park as the sun sets.
If these adventures don't sound as appealing, you could try a crawfish and shrimp boil, a succulent boudin, or a cup of chicory coffee and a beignet on a food tour in New Orleans. While there, go for a spooky cemetery of voodoo tour in the French Quarter. If you are a culture and history buff, you may want to try a plantation tour at Oak Alley or enjoy the Acadiens et Créoles Music and Cultural Festival in Lafayette or a tour of the state legislature building in Baton Rouge. For any activity you choose, you will enjoy your family adventures in Louisiana.
Fun to Be Had Across America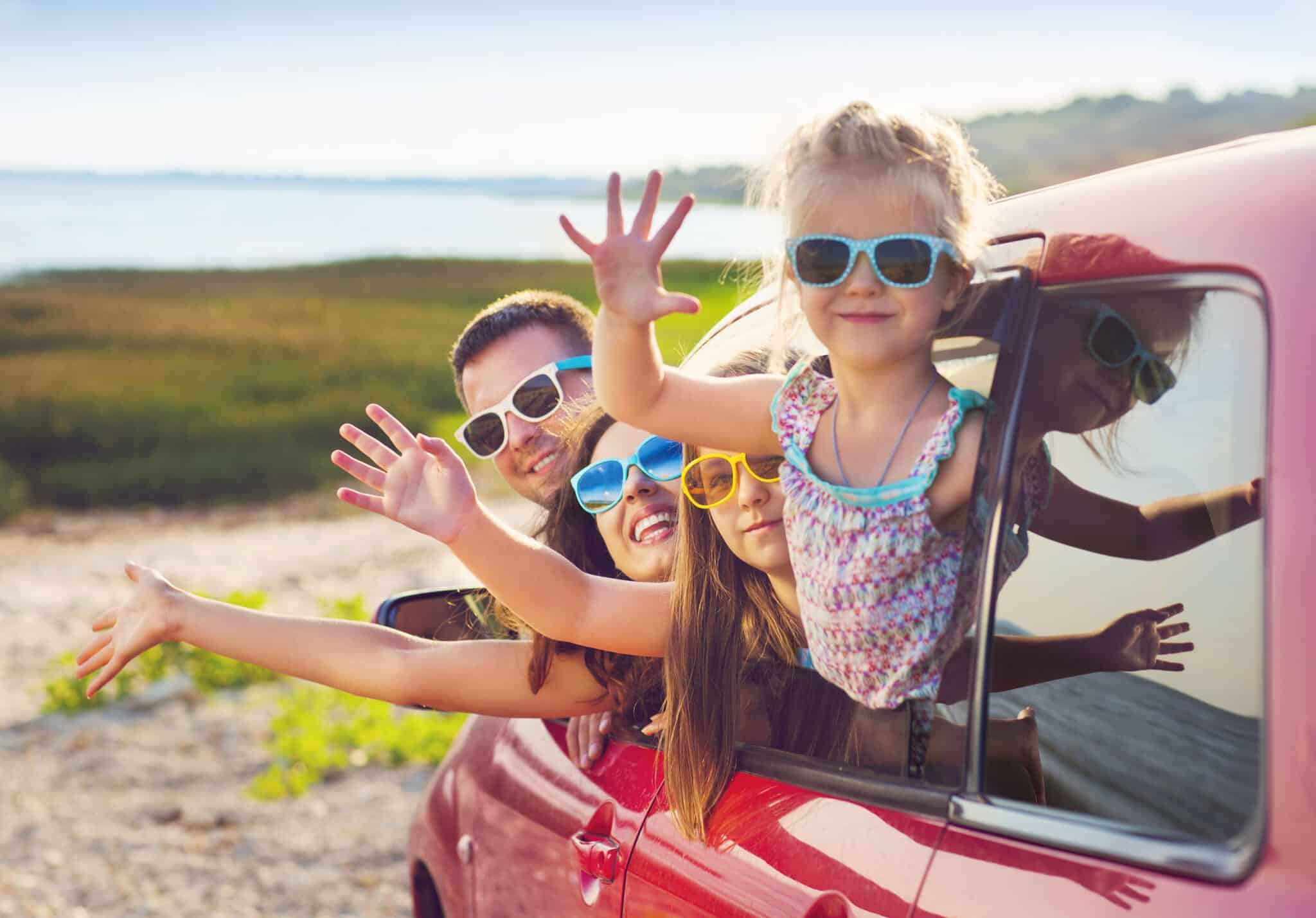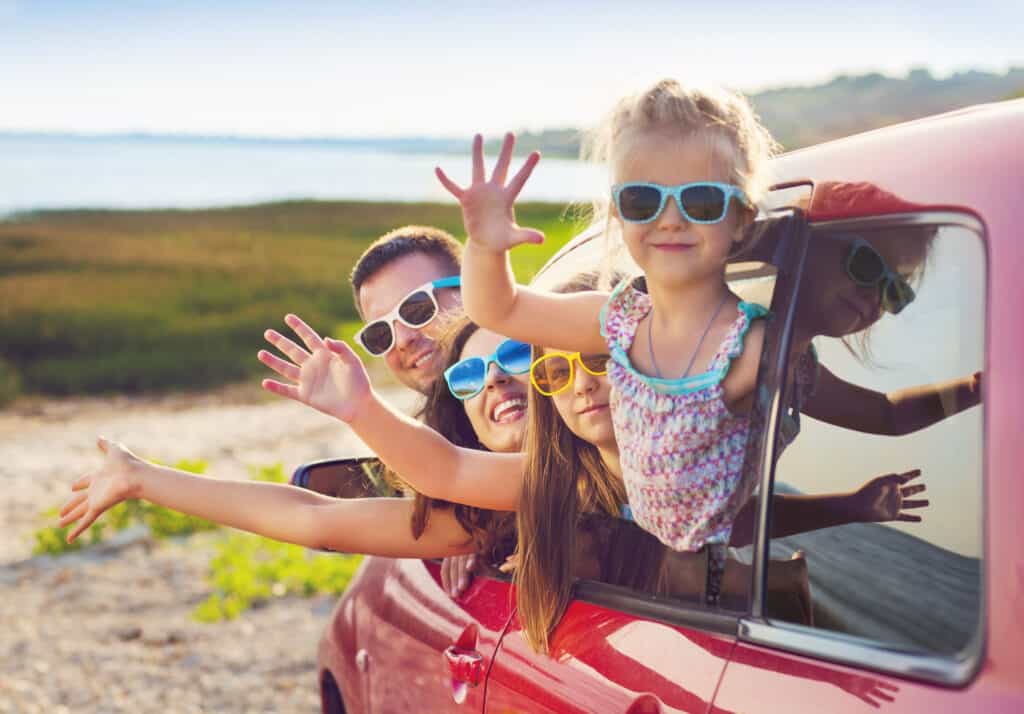 There is no shortage of fun destinations to explore across the US as a family. From coast to coast, national parks, and everything in between. Some othe honorable mentions that cross my mind include:
Yellowstone National Park- a classic spot, but it get very crowded and doesn't compare to Glacier National Park nearby.
Steamboat Springs, Colorado- a lovely mountain town with tons to explore.
Denali National Park- the ultimate remote adventure that is totally doable for families that are up for some major exploration.
Bend, Oregon- a fun place to drink beer, play on the river, and hang out in this town with chill vibes.
If you're feeling inspired, pack up the car, hire a dog sitter (or cat, hamster, fish, etc.), and hit the road!
What are your favorite US vacation spots for families?
10 Phrases That Make People Lose All Respect and Stop Listening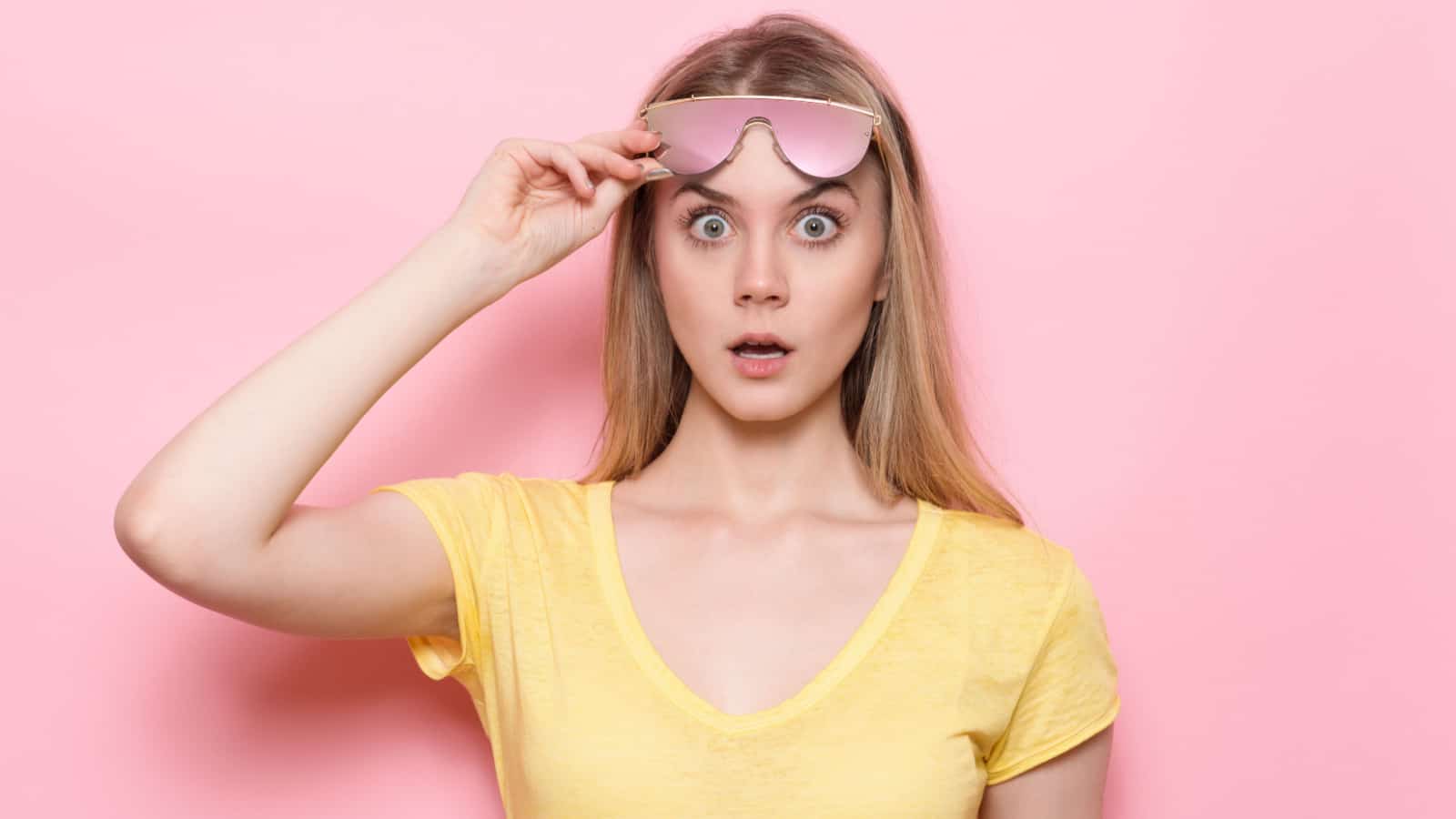 Some words are better not said, and the Reddit community agrees. In a recent thread, someone asks, "What's a word that people use that you immediately disregard everything they say after that?"
10 Phrases That Make People Lose All Respect and Stop Listening
18 Baby Names That Make People Cringe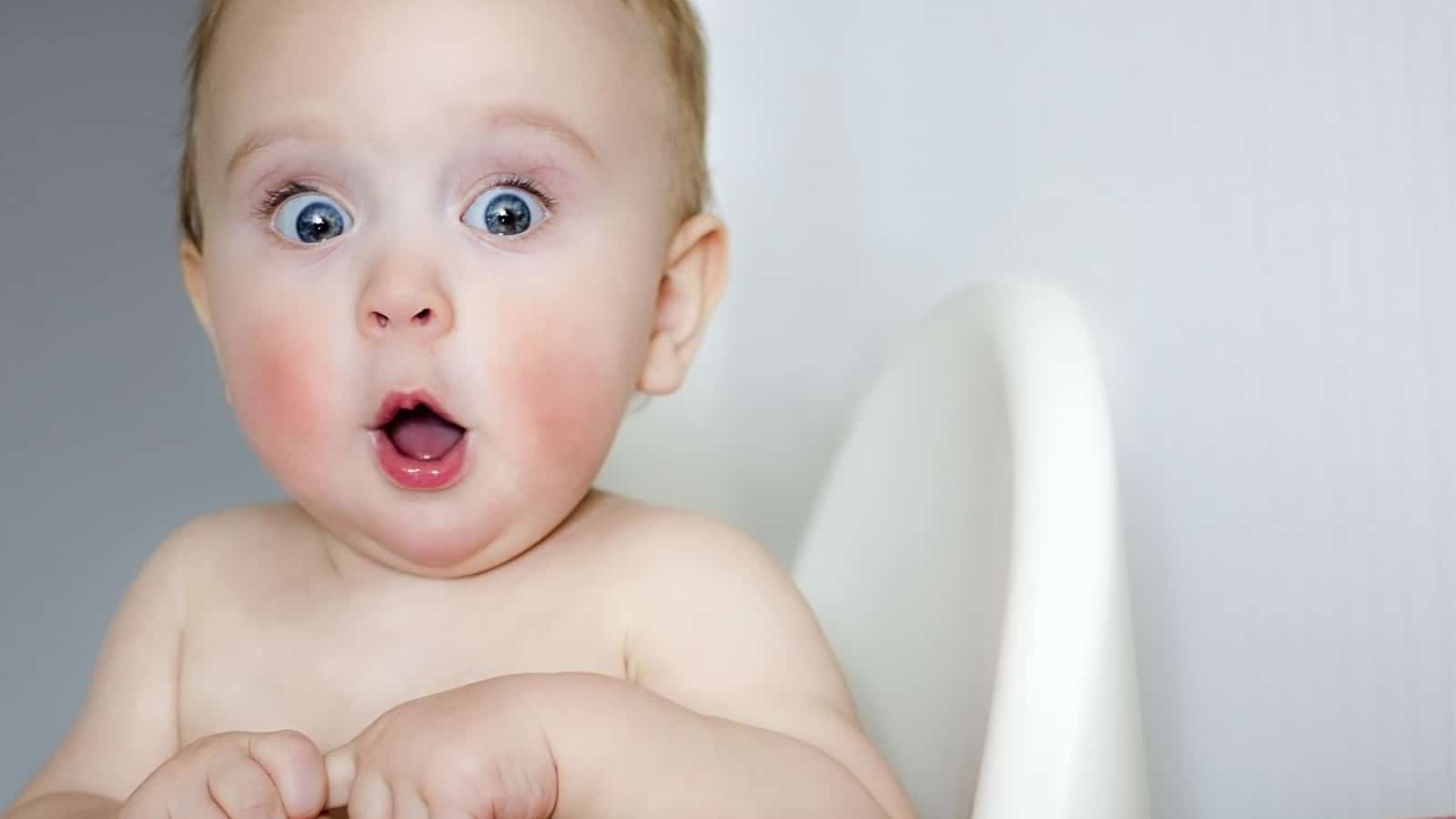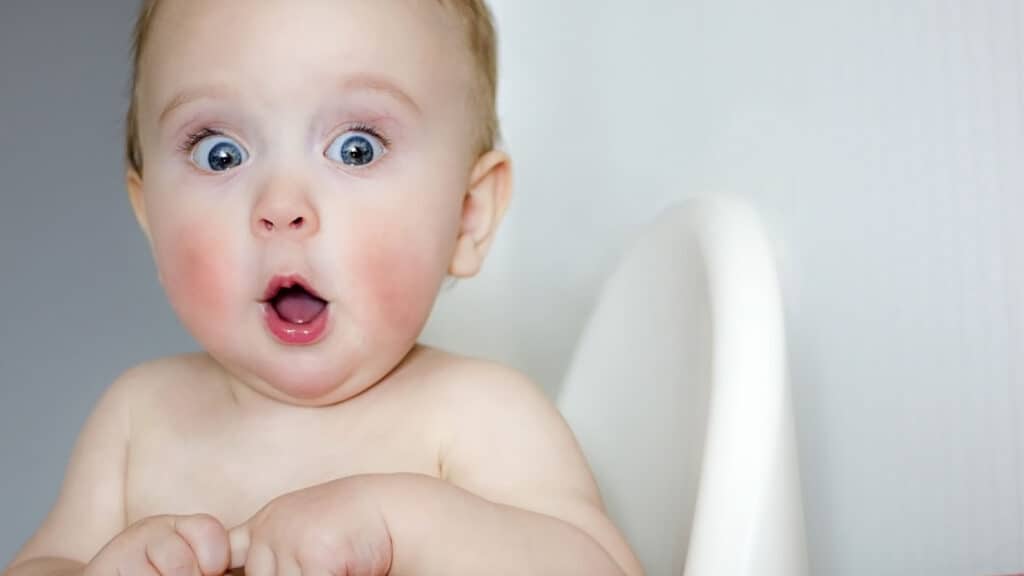 What were parents thinking when they named their kids these names?
15 Baby Names That Make People Cringe
10 Things That Make You Look Ridiculous, No Matter Who You Are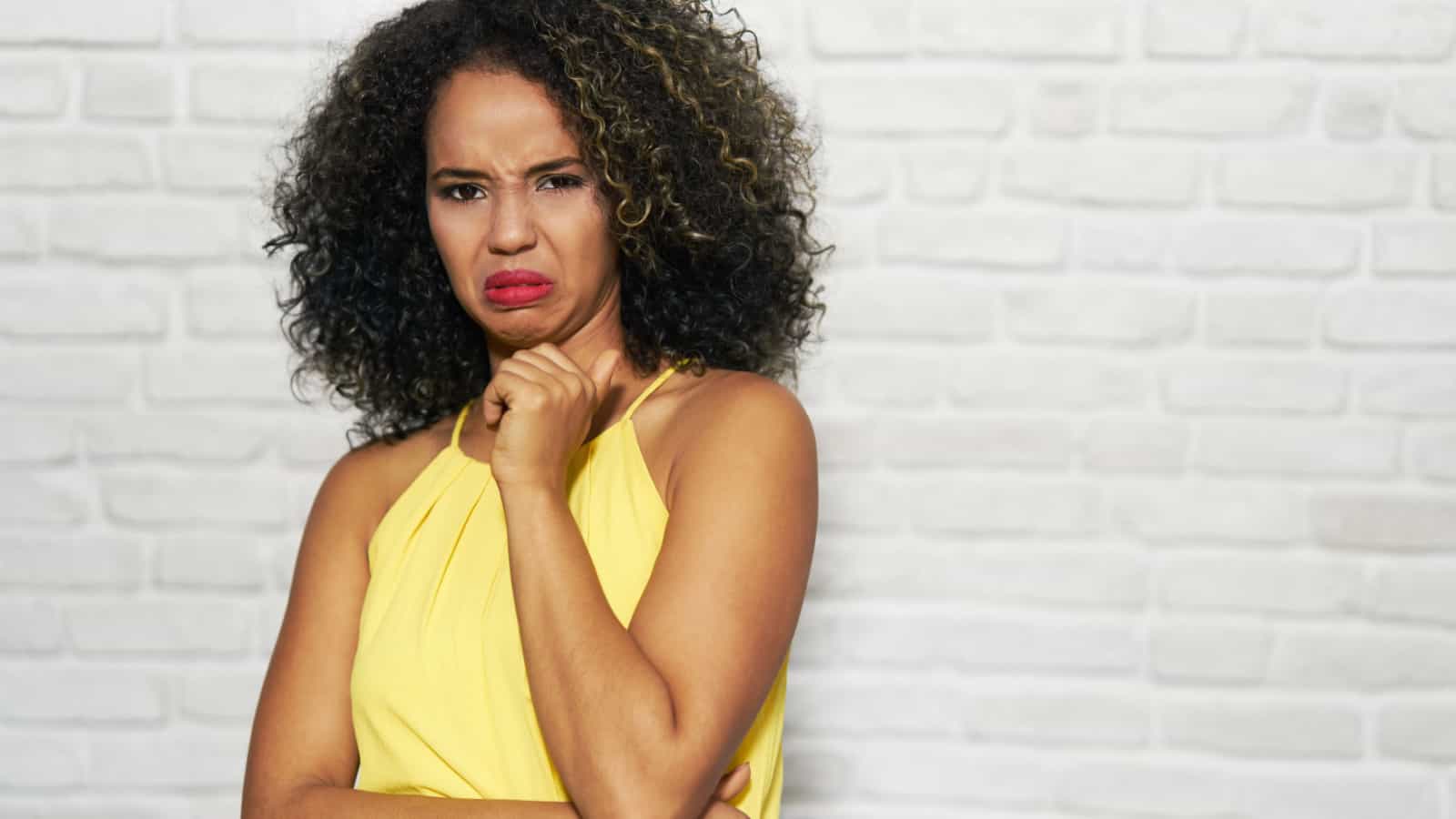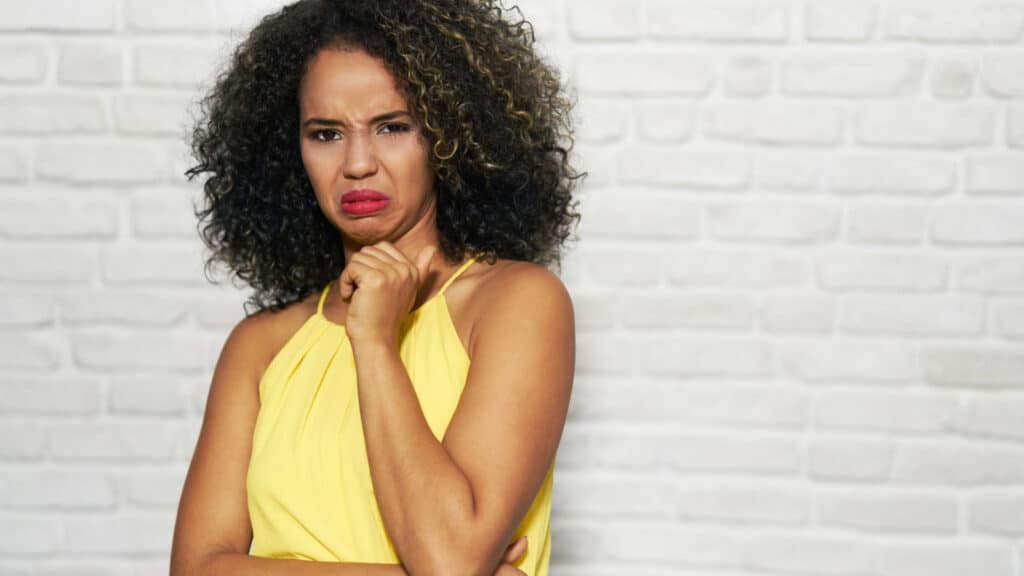 We are all human. Whether you're rich, poor, tall, short, skinny, or fat, there are some things that every single person on the planet looks ridiculous doing.
10 Things That Make You Look Ridiculous, No Matter Who You Are
13 Things Men Are Sick of Hearing from Their Wives (and Society)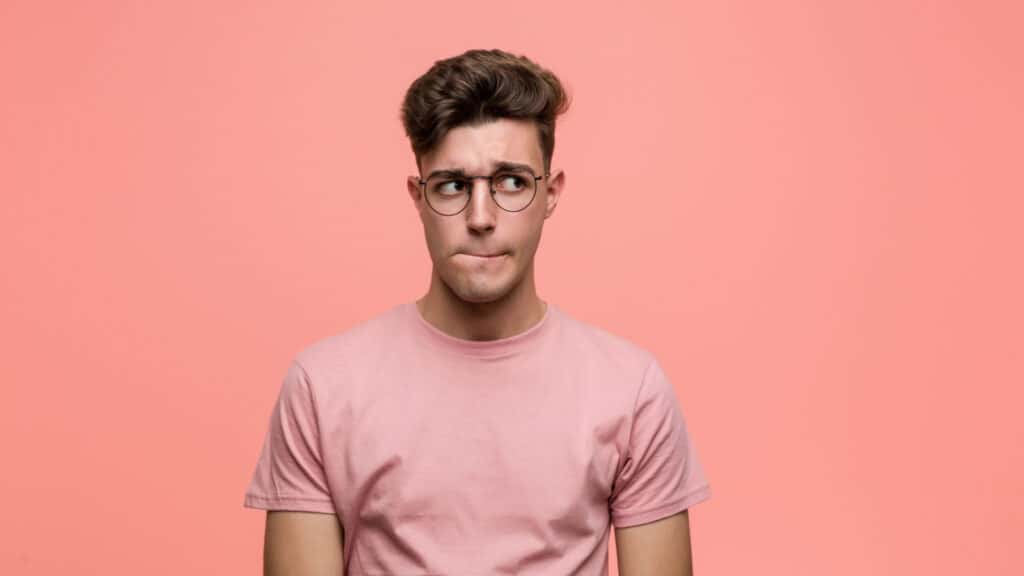 Men are constantly bombarded with messages from their wives and society that can leave them frustrated, misunderstood, and exhausted.
13 Things Men Are Sick of Hearing from Their Wives (and Society)
20 Embarrassing Birth Moments That'll Make You Laugh Until You Cry
Moms of Reddit share their most hilarious moments while birthing their children. Get ready to laugh!