Pregnancy Announcement Ideas to Share Your Sweet News with Loved Ones
This post may contain affiliate links. As an Amazon Associate, I earn from qualifying purchases.
Expecting a little bundle of joy soon? This life-changing moment calls for an equally special announcement!
Envision the smiles, laughter, and maybe even a few happy tears as loved ones celebrate with you. Imagine the heartwarming photos, the cherished memories, and the stories you'll tell for years to come. Whether it's the joyous surprise in your partner's eyes, the eager anticipation of siblings, or the touching reactions from grandparents, there's no shortage of ways to share this beautiful news.
Below is a list of creative pregnancy announcement ideas, and discover the perfect way to share your sweet news.
Creative Pregnancy Announcement Ideas For Partners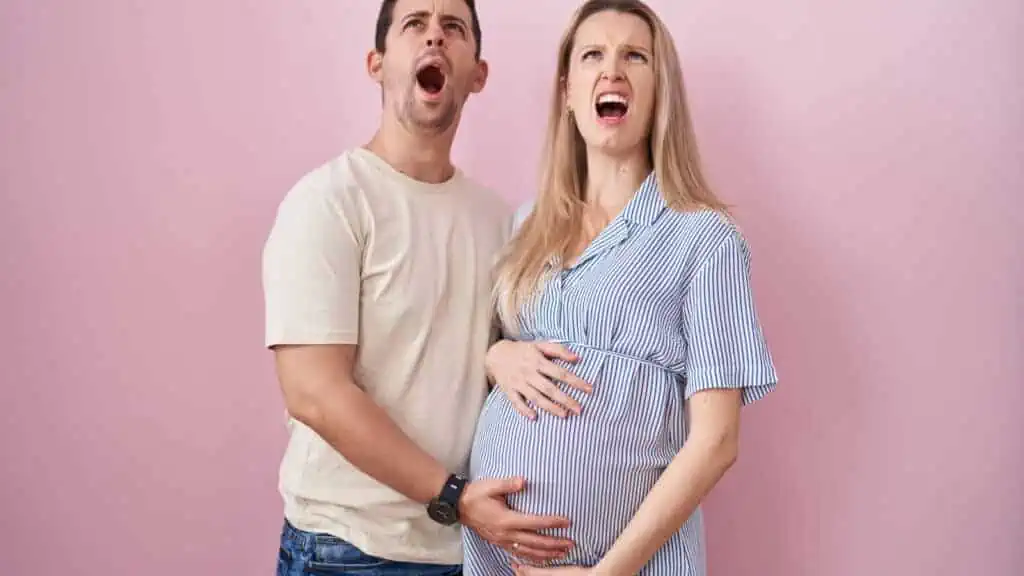 Announcing a pregnancy to your partner is a moment brimming with anticipation and joy. Transforming this special revelation of a positive pregnancy test into a memorable experience requires a dash of creativity. Let's dive into these inventive and cute pregnancy announcement ideas that promise to make your partner's heart skip a beat.
Humorous Pregnancy Announcement Ideas
Who said sharing the big news had to be serious? Use humor to lighten the moment. Consider using a witty play on words like "Bun in the oven coming soon!" or "We're adding a little more love to our mix!"
Catch your partner off guard with a joke or fun surprise, and once the laughter settles, let the big news sink in.
Pregnancy Announcement T-Shirt Ideas
Graphic t-shirts have become a trendy way to express one's thoughts or feelings and are a great option for a pregnancy announcement idea. You won't regret exploring this trend with pregnancy announcement t-shirts.
You can casually flash your shirt or stage a cute photo session to create a pregnancy announcement card.
Imagine the look on your partner's face when you wear a shirt saying, "Baby on board" or "Oh! Baby!" Not only are these t-shirts a comfy choice, but they also make for an unforgettable announcement and a keepsake for years to come.
Baby Photo Reveal
Get nostalgic by sharing a baby photo of you and your partner side-by-side with a caption: "Coming Soon: A Mix of Us Two!" This is a subtle but heartwarming way to announce the baby news that you're adding another member to the family album with a pregnancy announcement card.
Personalized Video Message
In this digital age, create a personalized video message to surprise your partner. Include snippets from your journey together, special dates, or even boy or baby girl names you've been considering. End the video with an ultrasound or a baby onesie image. The amalgamation of cherished memories and the big reveal will undoubtedly lead to an emotional and memorable reaction.
Fortune Cookie Surprise
Elevate a simple dinner date at home by slipping a special message inside a fortune cookie. Picture your partner cracking it open to find, "Get ready for midnight feedings and diaper changes!" or "Our Life Will Change Forever on [due date]." It's unexpected, fun, and a sweet twist to sharing your news.
Baby-Themed Movie Night
Host a movie night featuring films related to babies or pregnancy, like "Baby Mama" or "Nine Months." As you cuddle together, watch the realization slowly dawn on your partner when you announce your pregnancy. The silver screen has never been this personal!
Pregnancy Announcement Ideas For Children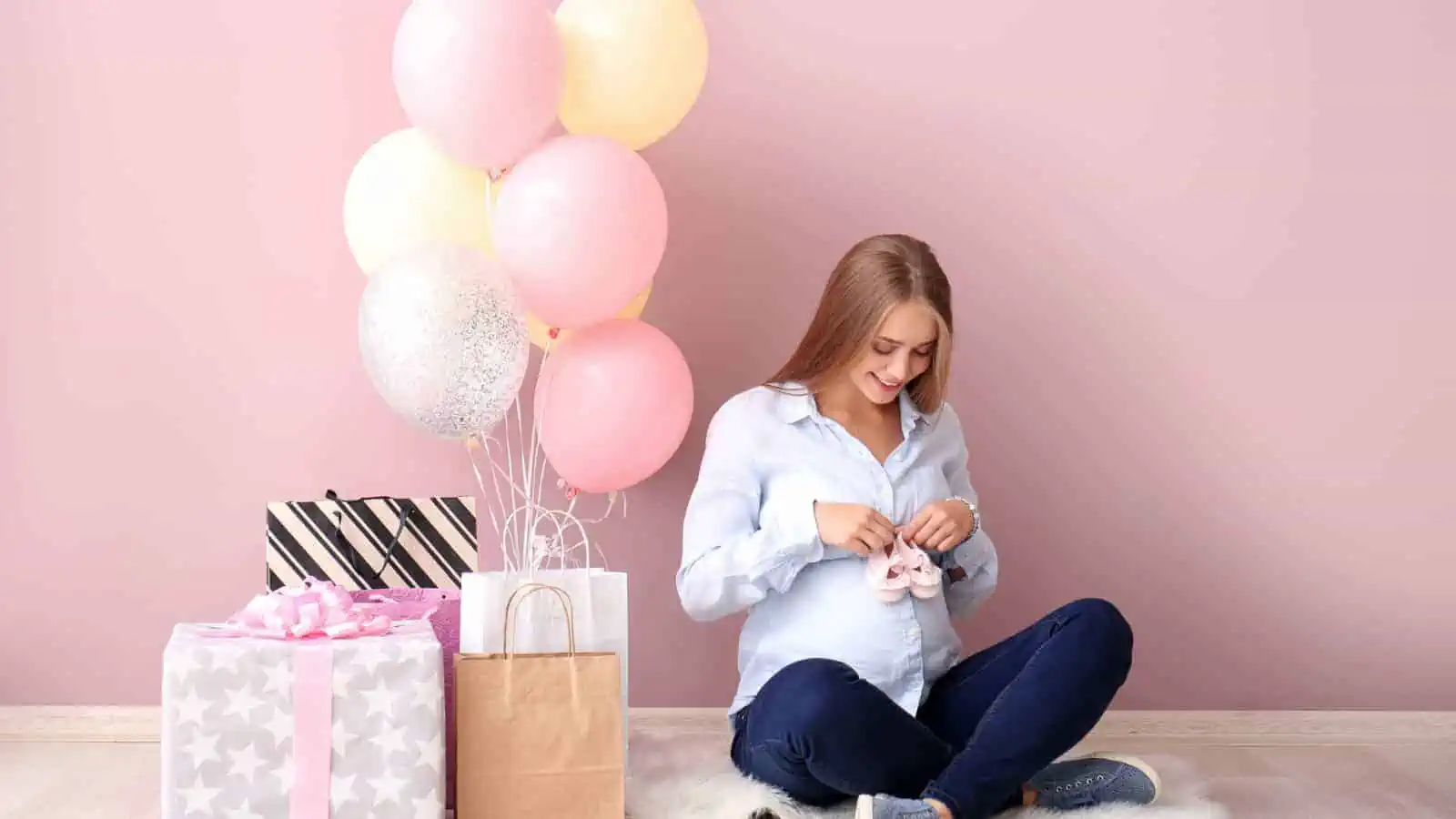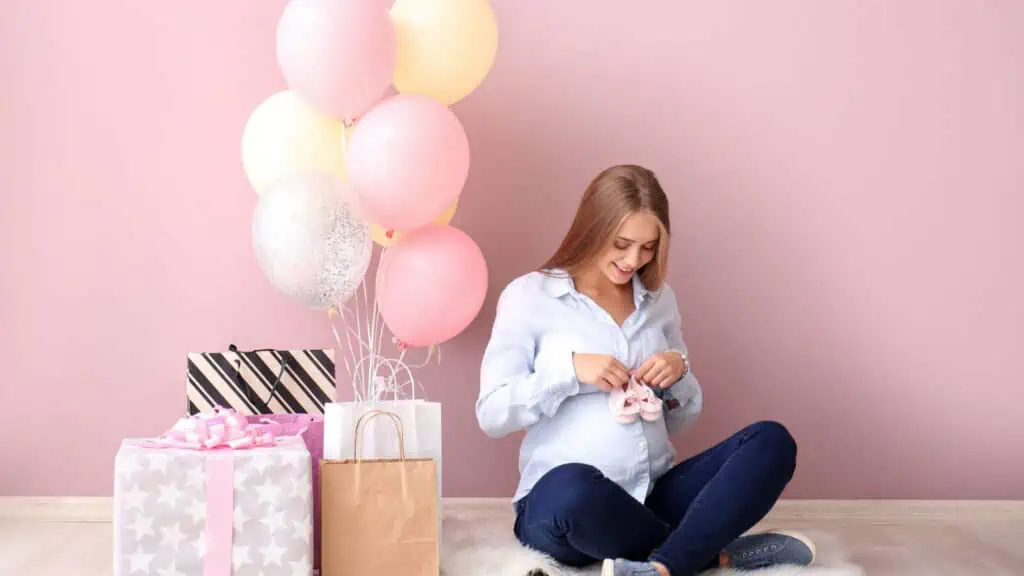 Sharing the news of a new sibling can be a thrilling moment for your children. These unique pregnancy announcement ideas are designed to make the reveal exciting, clear, and memorable for your newest little one's arrival. Let's explore ways to introduce them to the upcoming family addition.
"Promoted to Big Brother/Sister" T-Shirt
Children adore feeling important and involved. Surprise them with a t-shirt design placement that says "Promoted to Big Brother" or "Promoted to Big Sister." Their faces will light up with pride and joy, understanding that they'll soon have a pivotal role in the family.
Other fun ideas can be related to "This only child is being promoted" or "Soon, I'll be a [big sister, brother, middle child, etc.)]."
Sibling Photo Shoot
Capture the moment when your child learns they're going to be an older sibling. Set up a candid photo shoot where you hand them a card or a tiny baby item for a cute announcement. Their genuine reactions to the baby news, captured forever, will be precious keepsakes.
Baby Name Suggestions Game
Kids have a wild imagination, making this idea a fun-filled activity. Ask your children to suggest baby names, ensuring to sprinkle in some popular baby boy or girl names. Not only will this get them excited, but it can also be a fun way to get truly unique and adorable name suggestions!
Customized Sibling Puzzle
Create a puzzle that, when solved, reveals the big news. As your child pieces it together, the message "You're going to be a big brother/sister!" will unfold before their eyes. This interactive approach is both entertaining and memorable.
Baby-Themed Dessert
Kids love treats! Whip up a baby-themed dessert, be it cupcakes with baby booties icing or cookies shaped like pacifiers. As they indulge in the treat, let them know that soon there will be another little one joining the dessert table. Their smiles, combined with the sweetness of the treat, will make the moment unforgettable.
Other fun ideas for kids:
A scavenger hunt is an interactive and cute way to share the news
Game night with a hidden message
Gifting a timer or calendar that allows the countdown to begin
Related read: Christmas Pregnancy Announcement Ideas
Delightful Pregnancy Announcement Ideas For The Grandparents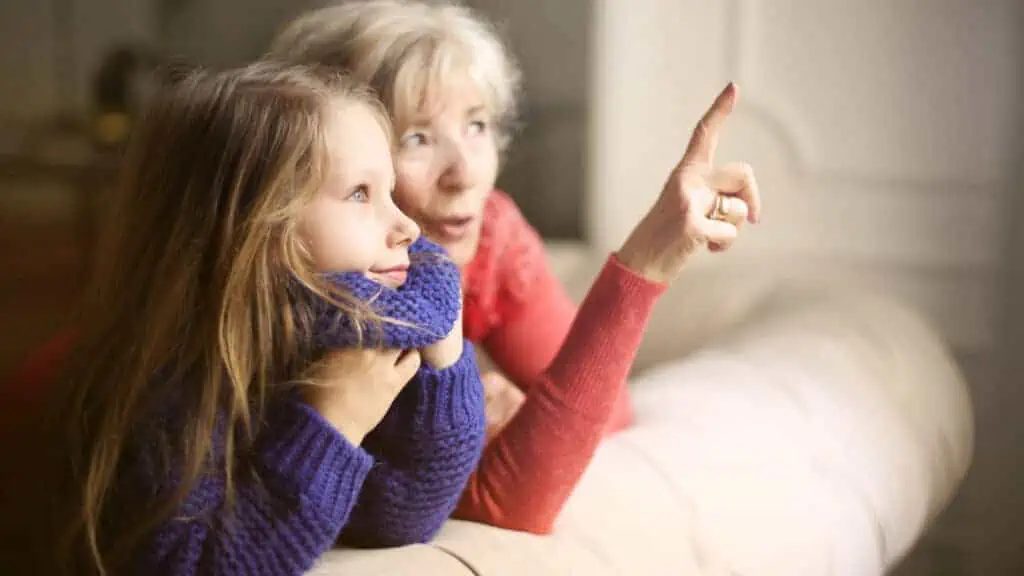 When it comes to sharing the joyous news of a new baby on the way, grandparents often hold a special place in our hearts for the big announcement. They are about to take on a new role and deserve a memorable announcement. Here are some unique pregnancy announcement ideas tailored just for them.
Personalized Grandparent Announcement Cards
Crafting a personalized card can set the mood for your big reveal. This allows for creativity and can include snippets like ultrasound images or popular baby names you're considering. Make it even more special by writing a heartfelt message about the upcoming adventure they're about to embark on as grandparents.
Related read: Best Maternity Shoot Ideas
"Our Family is Growing" Photo Collage
Visual representations can be quite touching for a pregnancy announcement with any family members (aunts, uncles, etc.). Gather your favorite family photos, and in the center, place an ultrasound image or a picture of tiny baby shoes with a message board.
The collage serves not just as an announcement but also as a beautiful keepsake to commemorate this exciting time.
"Grandparents-to-Be" Photo Frame
Purchase or craft a frame that says, "Grandparents-to-Be" and within, place your ultrasound picture or any baby-themed image to display your exciting news. It's a simple yet effective way to convey your message. Every time they see it, they'll be reminded of the joy that's on the horizon.
Customized Mug for Grandparents
Imagine their delight sipping their morning tea or coffee from a mug with a sweet message, "Grandma/Grandpa in the making" or "Promoted to Grandparents [expected year]." It's a daily reminder of the bundle of joy on its way.
Custom Family Puzzle
For those grandparents who love a good challenge, design a custom puzzle that reveals the news once completed with all the letters in place. Perhaps an image of an ultrasound with the words, "See you soon, Grandma and Grandpa!" It's interactive and makes for a fun afternoon activity.
Gentle Pregnancy Announcement Ideas for Grandparents with Dementia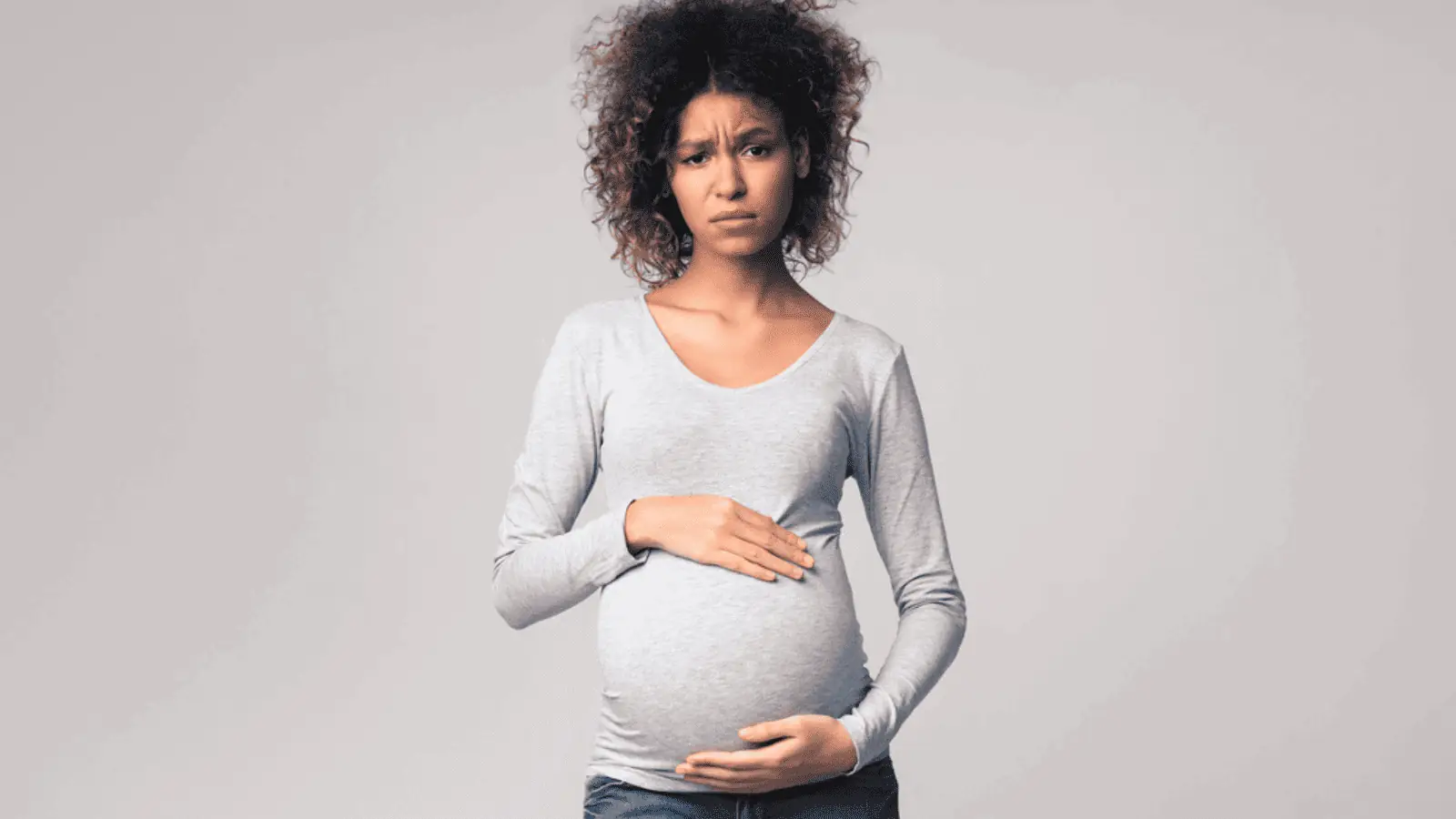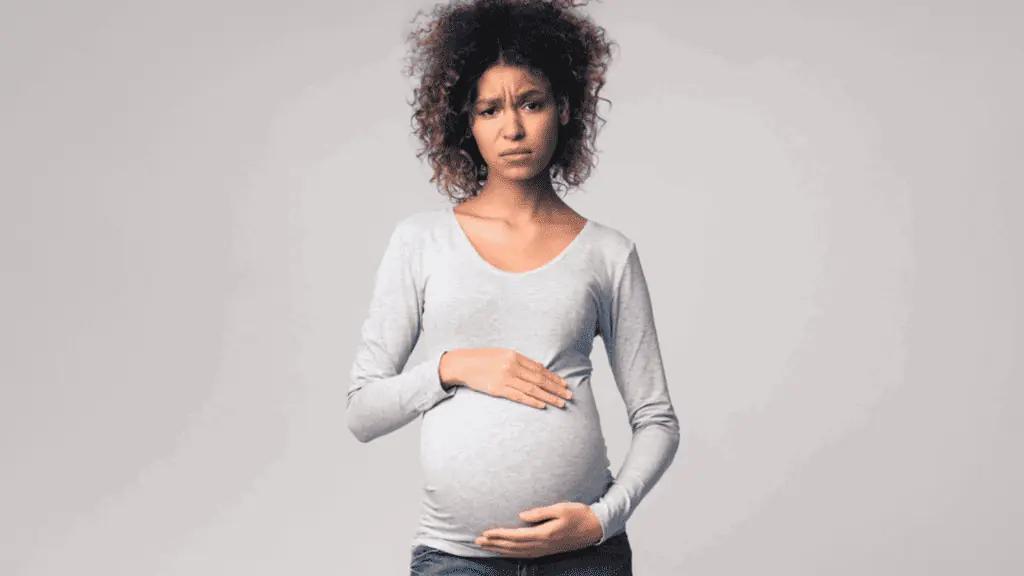 Announcing your pregnancy to grandparents with dementia requires extra care and thought. It's essential to consider their comfort and understanding while making the experience as memorable as possible.
Choose a Familiar and Comfortable Setting
The biggest news is best shared in familiar surroundings where your grandparents feel most at ease. Maybe it's their living room, garden, or even a favorite park. Familiarity can help them process the news better.
Incorporate Visual Aids
Sometimes, words might not suffice. Holding an ultrasound image or showing them baby clothes can be a more effective way of conveying the news. Visual aids can trigger understanding and make the moment more tangible for them.
Prepare Gifts for Seniors with Dementia
Soft baby blankets, booties, or a gentle music box with a lullaby can be soothing gifts for dementia patients. When they touch or hear these items, it can be a gentle way of making them feel connected to the upcoming addition to the family.
Consider Baby-related Sensory Activity
Engaging their senses can be a way to share your news. Perhaps make a simple sensory box with baby items like soft toys, baby lotion for them to feel and smell, and soothing baby music. Such sensory activities can help evoke emotions and memories.
Memory Scrapbook
While a scrapbook is a beautiful way to share memories with any grandparent, it's especially poignant for those with dementia. Create a scrapbook that starts with older family photos and leads up to current ones.
Additionally, include a section dedicated to the upcoming baby. This journey through time can help them place the event in context and might evoke beautiful memories of their own experiences.
Fun Pregnancy Announcement Ideas for Friends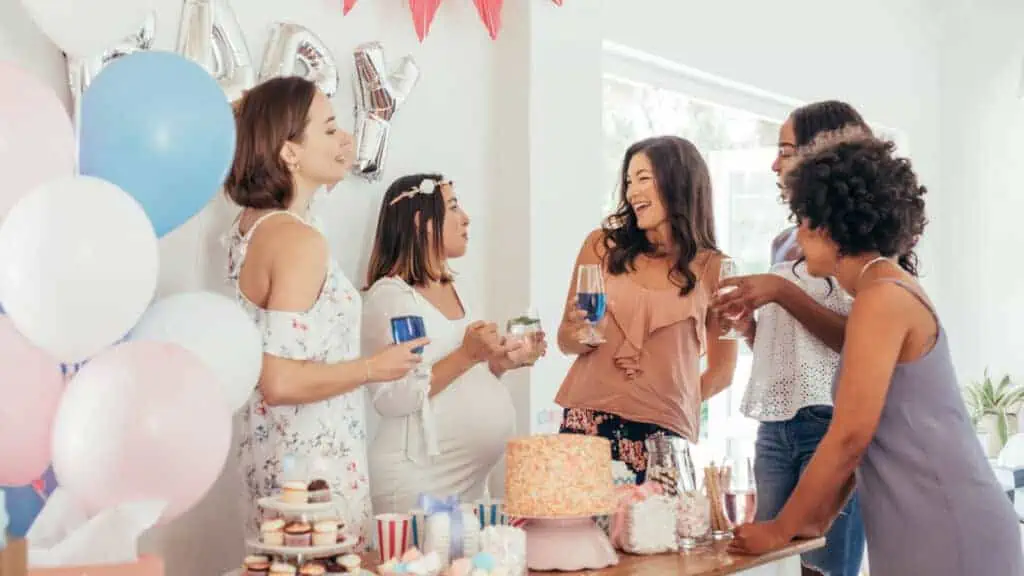 Sharing your pregnancy news with friends can be a thrilling experience, especially when infused with humor and creativity. If you're aiming to surprise your buddies with a chuckle or a light-hearted reveal, then these funny pregnancy announcement ideas are perfect for you. Dive in and discover unique, laughter-filled ways to share your sweet news with those closest to you!
Happy Friend Day Surprise
Gather your friends for a casual hangout, perhaps to celebrate "Friend Day." Once everyone's settled and enjoying, pass around a card for everyone to read. But instead of a typical "thank you for being a friend" message, let the card read: "To the best future aunts and uncles, see you in nine months!" Watch the faces of your closest light up as they realize the big news.
Party with a Baby Twist
Everyone loves a good party. Why not throw a party devoid of any baby shower themes, but with a hidden agenda?
Set up a photo booth with props, including baby onesies, burp cloths, pacifiers, and baby bottles. Wait and see how long it takes for your friends to piece together the real reason behind the gathering!
Poolside Baby Announcement
With summer at its peak, pool parties are the rage. Invite your friends for a day by the pool to cool off. There are various pool types to choose from – be it infinity, kiddie, or lap. No matter which pool you have, float a baby-themed inflatable, like a giant rubber ducky, and wait for friends to notice. You can even pair this with a mocktail named "Baby on Board" for added fun!
Amusement Park Baby Reveal
Book a day at the amusement park and turn one of the rides into an announcement arena. Coordinate with the park staff to hold up a sign saying "Congrats, future mommy!" or "New [Family name] coming in 9 months!" as you and your friends get on a ride. The candid reactions you'll capture are sure to be priceless.
Heartwarming Pregnancy Announcement Ideas Involving Pets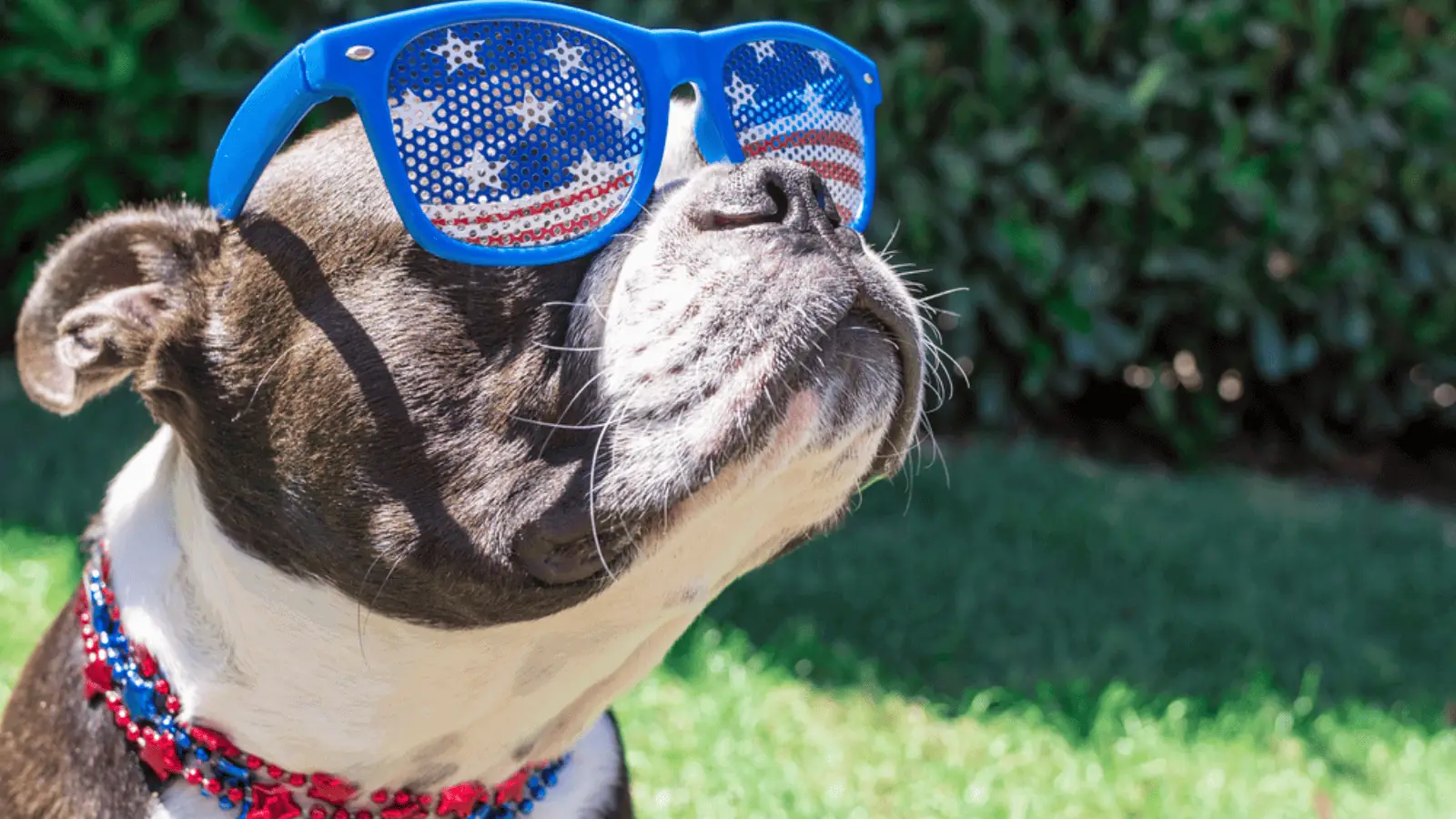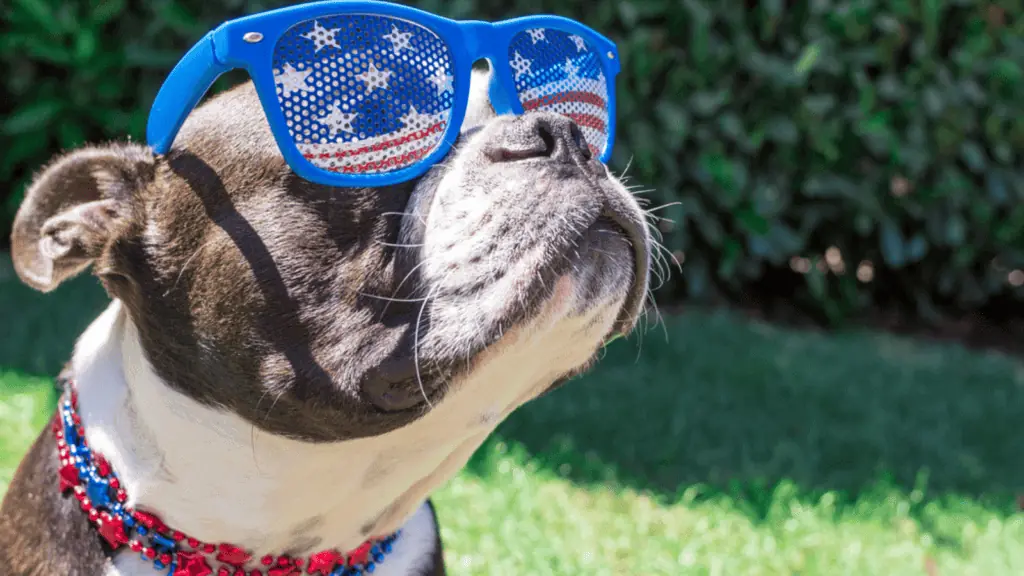 Our furry friends often hold a special place in our hearts, and including them in life's big moments feels only natural. For those eager to weave the joy of their pets with the elation of expecting a baby, these heartwarming pregnancy announcement ideas are tailor-made for you. Explore touching and tender ways to involve your beloved pet in announcing the newest addition to your family!
Baby Shoes and Pet Paws Pregnancy Announcement
For those who view pets as the first child, this announcement idea is perfect. Place a pair of tiny baby shoes next to your pet's paws. Click a picture and share it with a letter board or caption like, "Expanding by two feet, but our furry friend remains number one!" The combo of baby shoes and those little paws are sure to make hearts melt.
Baby Shoes and Pet Paws Outside
If you loved the above idea but want a variation, try it outdoors. A day at the park or in your backyard with your pet playfully chasing the baby's shoes could be a sweet way to announce the news. It's a dynamic, cute representation of the playful days ahead.
Pet Holding Sonogram Picture
Use your pet's natural curiosity to your advantage. Place your sonogram picture next to your pet or lightly tie it around their neck with a ribbon. Snap a photo as they inspect the intriguing image. It's a heartwarming blend of the present family member meeting the future one, albeit in photo form.
You can also put your pet near a positive pregnancy test or a letter board with the due date/big news.
Pet Announcement Outfits
Who can resist an adorable pet in an outfit? Especially when that outfit announces a new addition to the family! Dress up your dog, cat, or even bunny in a shirt or bandana that reads, "Big Brother/Sister coming [due date]!" or "Guardian of the new baby." Not only does this involve your fur baby in the pregnancy announcement, but it also creates a moment of pure joy for the ones viewing it.
Related read: 70 Early Signs of Pregnancy
Choosing from Pregnancy Announcement Ideas
Discovering you are pregnant is a moment of unparalleled joy. Sharing the news should be equally memorable.
From involving pets to involving grandparents, each idea adds a unique touch to your announcement. Embrace this special phase in life by choosing an announcement method that resonates with your personal style and values. Here's to new beginnings, shared joy, and a future filled with laughter and love. Cheers to your growing family!