8 DIY Lip Masks to Prep Your Pout for Summer
This post may contain affiliate links. As an Amazon Associate, I earn from qualifying purchases.
I don't know about you- but this mama has never heard of a lip mask. But when Lydia McAllister sent over the amazing home recipes for a lip mask- I couldn't resist trying them. Who else gets the driest lips ever in the summer and winter months? Check out all 8 of these awesome recipes and take some much needed self-care time once of these days to give one a try. 😉 Note: most of these recipes can be used to moisturize other dry parts of you body too!
With summer here and life starting to look a bit more normal, it's time to give our lips a little TLC. Winter and spring months can cause dry, chapped lips, but there are many simple and natural ways to freshen up your pout and include a little self-care while you're at it.
For those that love a good project, Auraglow has created 8 DIY lip masks and treatments to prep your lips for the summer months ahead. Using all-natural ingredients, these masks offer a serious dose of moisture to leave your lips looking their best. 
1. Aloe Lip Treatment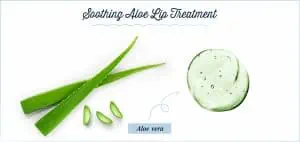 This aloe treatment will help soothe and moisturize lips. Aloe vera is known as an effective natural remedy for sunburns, but it also offers a powerful dose of moisture to the skin. Plus, aloe can also provide a cool and soothing feeling on the skin, which is perfect for the warm days ahead.
Ingredients:
Bottle of aloe vera
Instructions:
Before bed, apply a small amount of aloe vera to chapped lips.

Rinse it off in the morning and apply throughout the day as needed.
2. Rose Petal Lip Mask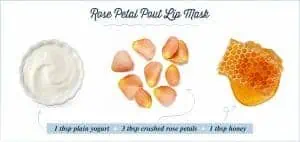 Rose petals are a luxurious and powerful ingredient that is the star of this lip mask. Rose petals offer a wide variety of skin benefits, including natural oils that help retain moisture in the skin. Additionally, the sugars in rose petals are great for anyone with sensitive skin. This rose petal lip mask will help you keep your skin glowing and hydrated.
Ingredients:
3 tablespoons of crushed dried rose petals or rose petal powder
1 tablespoon of unsweetened, plain yogurt
1 tablespoon of honey
Directions:
Grind rose petals in a small blender or coffee grinder. Pick out any large petal pieces.

Mix yogurt, honey, and rose petals into a small bowl.

Apply the mask to your lips and leave on for 15–20 minutes for hydrated, plump lips.
Related read: 61 Easy Self-Care Ideas for Busy Moms
3. Lavender Lip Scrub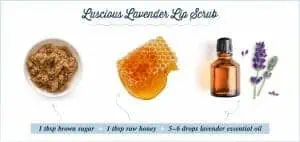 Lavender oil offers serious moisture for dry, chapped lips. Honey also offers powerful moisture and works as a natural exfoliant to scrub off dead skin cells. This DIY lip mask combines all of these ingredients to provide a gentle and effective lip scrub.
Ingredients:
1 tablespoon of brown sugar

1 tablespoon of raw honey

5–6 drops of lavender essential oil
Directions:
Mix the raw honey and brown sugar in a small bowl.

Add in your lavender essential oil and mix well.

Massage the scrub onto your lips in a circular motion for two to three minutes.

After, wash away the mixture with warm water and apply a hydrating lip balm to lock in moisture.
4. Chocolate Lip Scrub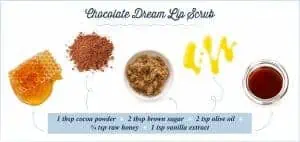 Raw cocoa powder can be a great ingredient to improve the skin's appearance. Raw cocoa powder can also increase the elasticity of your skin, which helps prevent signs of aging like fine lines, wrinkles and also reduces the appearance of scars.
Ingredients:
2 tablespoons of brown sugar

1 tablespoon of cocoa powder

1 teaspoon of vanilla extract

2 teaspoons of olive oil

3/4 teaspoon of raw honey
Directions:
Mix together all ingredients in a small bowl.

Once blended, apply the scrub to your lips and massage in a circular motion.

Leave the mask on for five minutes and wash off with warm water.
Related read: 15 Self-Care Gifts for New Moms
5. Tropical Lip Scrub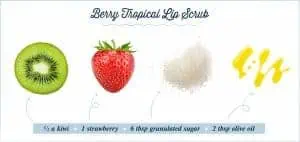 Fruits like strawberries and kiwis offer a boost of vitamin C, which increases moisture. Kiwis also stimulate collagen production because the fruits contain a powerful combination of vitamin C, vitamin E and phytonutrients that help skin cells fight the signs of aging.
Ingredients:
½ a kiwi

1 strawberry

2 tablespoons of olive oil

6 tablespoons of granulated sugar
Directions:
Place the strawberry and kiwi in a blender and blend until smooth.

In a small bowl, mix together the sugar and olive oil.

Add the blended fruits to the bowl and stir.

Once the mixture is well blended, apply the scrub by massaging on your lips in a circular motion.

After about a minute, rinse with warm water.
6. Berry Lip Scrub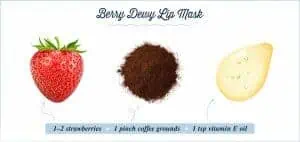 This is a great and soothing lip scrub for anyone experiencing chapped lips. Strawberries are not only great for your teeth, but they're filled with vitamin C that helps moisturize and repair chapped lips. The coffee grounds work as a gentle exfoliant to erase dry, chapped skin to reveal moisturized and plump skin underneath.
Ingredients:
1–2 strawberries

1 teaspoon of vitamin E oil

A pinch of coffee grounds
Directions:
Mash strawberries.

Add in the vitamin E oil to create a silky consistency (feel free to add in more or less to create the texture you like).

Add a pinch of coffee grounds to act as an exfoliant.

Mix together and apply to your lips.

Leave on for 20–30 minutes for hydrated lips.
Related read: 12 Tips to Wake Up Earlier Without Feeling Tired
7. Green Lip Scrub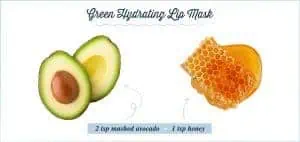 Avocados are the star of this lip scrub. This versatile ingredient contains lots of healthy fats that help promote healthy and plump skin. Avocados are also filled with antioxidants like lutein and beta carotene that help protect skin. Be sure to use a ripe avocado for the lip mask below to achieve the best results.
Ingredients:
2 teaspoons of mashed avocado

1 teaspoon of honey
Directions:
Mash up the avocado and put two teaspoons in a bowl.

Add honey and mix.

Apply to lips for 20 minutes for moisturized lips.
8. Overnight Lip Treatment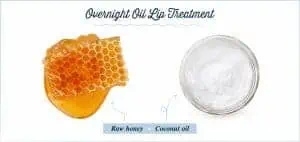 Coconut oil boasts wide-ranging uses including for cooking, hair and keeping you healthy during pregnancy. When it comes to skin, coconut oil offers exceptional benefits including moisturizing, smoothing and protecting skin from environmental toxins and dirt. You can apply coconut oil directly to the lips or try this longer lasting treatment below.
Ingredients:
Directions:
Mix together equal parts honey and coconut oil until it forms a thick consistency.

Apply to your lips before bed and wash off in the morning.
There you have it! There's nothing like a little "me" time and TLC for you lips to make you feel like a new mom- at least for a little while. Let us know which your favorite or which one you'd like to try in the comments!