The Best Easter Baskets for Kids
This post may contain affiliate links. As an Amazon Associate, I earn from qualifying purchases.
Since the global pandemic has changed our life completely, even holidays are not the same anymore. But after all these rough months, we – and especially our kids – deserve a little fun, don't you think? Luckily, when it comes to Easter, there are a lot of activities and games to do.
As part of the fun, it would be a great idea to make this year's Easter baskets a little bit special. If you are wondering how you can do that and you need a little inspiration, you are at the right place! We collected ideas for the best Easter baskets for kids.
Why Easter is important for the kids
I think you will agree with me when I say that Easter is a magical event for the kids. Most children look forward to attending this holiday because of the many traditions that are associated with Easter that make this time of the year filled with joy and laughter- whether you it's religious or pagan for you and the kids- it can be fun for all! And on top of that, it also brings the family together.
Just think about how much kids enjoy decorating Easter eggs and hunting for the eggs in the backyard, or how happy they are when they see their Easter baskets. If you would like to make Easter more fun this year, fill the kids' baskets with more than just chocolate and sweets. Stay with me and I will show you a few from the best traditional – and less traditional – Easter gifts and Easter baskets for kids.
Related read: STAYING SAFE WITH OUTDOOR ACTIVITIES FOR KIDS
The Best Easter Gifts and Easter Baskets for Kids
The first Easter basket is a traditional one. The Kids Easter Care Package is filled with a lot of goodies: an activity book, crayons, toys, stickers, puzzles, a plush bunny, sweets, etc. Do they need more than this?
It comes in a box with Easter grass, so it also looks great.
This Egg Painting Party Craft Kit is a great idea if you are seeking something to do together with your kids during Easter time. This kit – which comes in a basket – has everything your children may need to decorate Easter eggs.
It's perfect for every child from ages 6 and up.
Are you looking for a super fun family activity? Then the Easter Eggstravaganza Mad Libs was made for you! It's a word game with several "fill-in-the-blank" stories about Easter that the whole family can play together from ages 8. A good mood is guaranteed!
Plus, it can be a perfect addition to any kind of Easter baskets!
You will love the idea of this Craft Class!
First of all, your kids get an Easter Craft Kit with a lot of great supplies to make some craft projects. But that's not all!
Your kids will also participate in a one-hour long online craft class on Easter Weekend. During the class, an art instructor will teach them how to make amazing things with the kit they received. The kids can easily connect with the class via Zoom.
Related read: 10 PLAYSETS FOR STRESS-FREE PANDEMIC PARENTING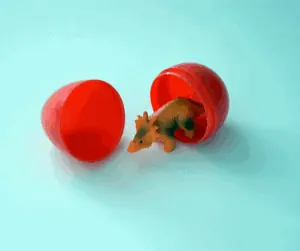 Are your kids huge fans of dinosaurs? Then this Hatching Growing Dinosaur Toy is the perfect choice for them (brings back happy memories for me!) They will enjoy seeing the process of how the dinosaurs will hatch out of the egg and grow. All they have to do is to place the egg in water and wait for the magic to happen. It takes about 12 to 24 hours for the egg to hatch.
If your kids are rather into unicorns, here is the Unicorn Edition of Hatching Eggs.
The "It's Not Easy Being a Bunny" is a funny beginner book for children between the ages of 3 and 7. The book tells the story of P.J. Funnybunny who is sick of being a bunny and starts to explore life with other animal friends. I'm sure your kids would love this hilarious story! The book is super funny and due to the usage of simple words and many illustrations, it is also easy to read.
Do your children love playing LEGO? Then they will be happy to get a gift like this LEGO BrickHeadz Easter Bunny. They can hunt for eggs while constructing the bunny and its accessories. The bunny has a bucket, a detachable carrot, flowers, and 2 eggs as well.
It's recommended from 10 years and up.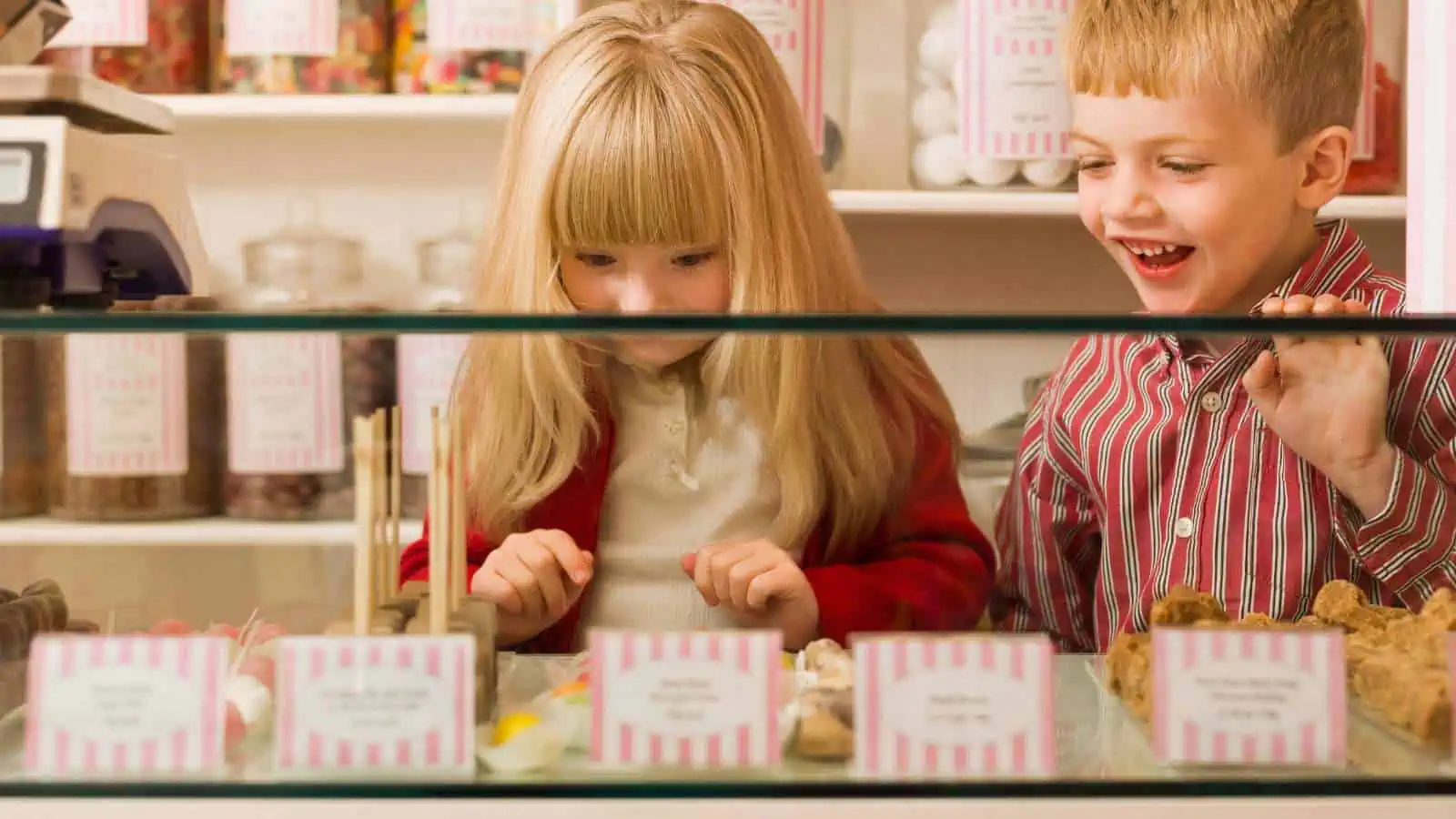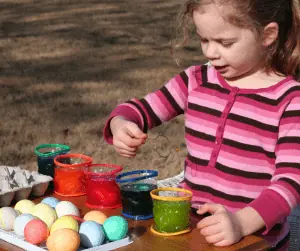 Another amazing kit for decorating eggs. The advantage of The EggMazing Egg Decorator Kit is that your kids won't make a huge mess with egg decorating. This kit includes a bunny-shaped machine that makes the egg spin so your child can decorate it easily with colorful markers.
Great for children from 3 years and up.
DIY Mason Jar Easter Basket
I don't know about you but I love to make DIY gifts for every occasion. So why not create a DIY Mason Jar Easter Basket? If you are wondering now how you can make one, check out this tutorial. Don't worry, it's super easy and doesn't cost you almost anything!
If you want, you can get more creative by changing the M&M's to something healthier. Or you can even put some tickets (for example, tickets to the zoo) into the jar.
Related read: 12 AWESOME GIFTS FOR EXPECTING MOTHERS AND NEW MOMS
The Best Easter Basket Ideas for Toddlers
If you have younger children, you can surprise them with the My First Easter Basket Playset which contains an embroidered basket and a few stuffed toys. What I love about this gift idea is that these toys are washable and safe for all ages starting from 0+.
Plus, it's a lovely way to introduce the magic of Easter to babies and toddlers.
Related read: 21 Fun Toddler Gifts
The Gloveleya Toddler Backpack for Girls is a perfect gift for girls between the ages of 1-4. The stuffed bunny toy in the front makes it so cute that I'm sure your baby girl will take it everywhere with her. The whole bag is made of soft fabric and washable by machine as well. And if that's not enough, it also has a large space to pack some snacks or other Easter gifts in it.
This one is one of the cutest Easter baskets for kids that I have ever seen. I love it!
You can use this fluffy bunny basket to fill it with some gifts (you can choose some things even from the list above), or the kids can use it to go for an egg hunt with it. Ideal for all ages!
Related read: 6 TODDLER ACTIVITIES TO KEEP THEM BUSY AND LEARNING AT HOME
I hope you found these ideas useful. But don't forget that the most important thing is to be creative and try to give the kids a unique Easter experience besides the candies. Because in the long run, time spent with the family and unforgettable memories are worth more than goodies.
I wish you a stress-free preparation for Easter this year!
Have you already decided what you will give to your children? I would love to hear your ideas as well!