Postpartum Hair Loss Treatment for Moms
This post may contain affiliate links. As an Amazon Associate, I earn from qualifying purchases.
This is a guest post by Um Mishael from AllMomsBlog.com. In the post, she shares about postpartum hair loss and how to get a handle on the hair loss.
Let's talk about postpartum hair loss and get the best postpartum hair loss remedies.
Are you losing your hair, mommy?
Don't panic!
You aren't alone.
Postpartum hair loss is completely normal and very obvious part of postpartum.
No, that you're tired and stressed out looking after your baby and you have got one more thing to deal with – hair loss!
Well, I'm to assure you, it's absolutely normal and it does, eventually, stop.
I still remember while showering pulling out clumps of hair.
But with some time, they eventually stopped falling and with some tips and tricks, they were back to their improved condition.
So, what I did, I thought I should share it with you moms as well.
There are some budget-friendly things you can do to treat and improve the overall condition of your hair.
So, let's go over what postpartum hair loss is, why is it happening to you and how you can prevent it.
RELATED READ: The Complete Postpartum Recovery Plan
What is Postpartum Hair Loss?
After giving birth, you might notice strands of your hair on your pillow or on your comb.
Normally we lose between around 80 and 100 hairs in a day.
But during the postpartum stage, we might lose up to 400 hairs a day.
The good news is that the postpartum hair loss won't turn into baldness and it should stop between 6-12 months after giving birth.
RELATED READ: 3 Safe Postpartum Workouts to Start Getting Active Again
Why Am I Losing My Hair Postpartum?
Pregnancy causes some obvious changes in your body.
During pregnancy, your estrogen levels increase and you have less hair falling out.
Many women report that they get thicker, fuller and more vibrant hair during pregnancy.
This is the dormant cycle where you lose less hair.
After giving birth you enter the next cycle called the telogen effluvium, where you start losing hair.
Here, your estrogen levels return to normal resulting in hair loss.
So, your hair is actually just catching up with what should have fallen out over the 9 months of pregnancy.
Helpful Tips for Dealing With Postpartum Hair Loss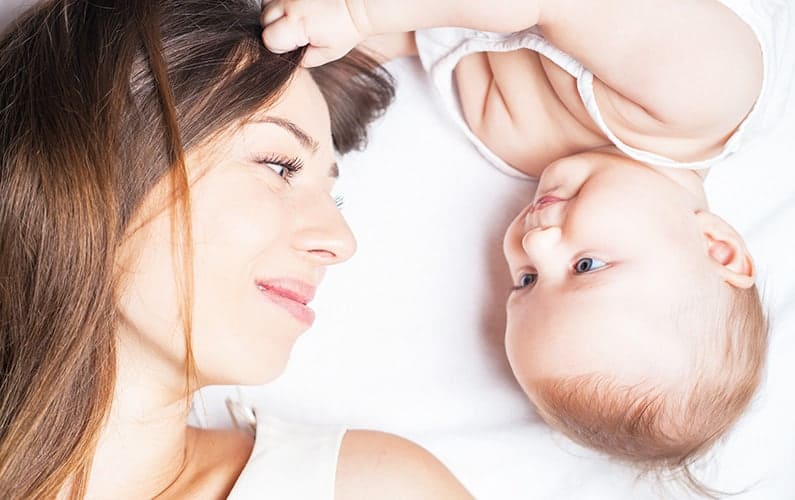 Unfortunately, there is no exact way to prevent or totally cure postpartum hair loss.
But still, there are some things you can do to slow down postpartum hair loss and promote healthy hair growth.
Eat Healthy Foods
Diet is an important factor influencing how your hair grows.
To maximize your hair growth eat a well-balanced diet.
So now it's time to take a look at what you eat and check you aren't depleted in key ingredients like Omega-3, vitamin A and E, and Zinc.
Be sure to include some of the following foods in your diet:
Fish like salmon and tuna
Spinach
Berries
Sweet potatoes
Avocados
Seeds
Nuts
Sweet peppers
Beans
Soybeans
RELATED READ: How To Speed Up Your Recovery from Vaginal Childbirth
Take Vitamins for Postpartum Hair Loss
One of the first things we do during pregnancy is to stock up on the vitamins.
We know how important it is to take our prenatal vitamins for ourselves and our baby.
But it also helpful and important to keep taking those vitamins even after the baby is born.
They will help you get all the nutrients you need that you might not be getting through your diet.
Postpartum body changes and stages can be stressful.
Taking your vitamins before, during and after pregnancy is recommended especially the one that contains biotin which is commonly used for hair loss.
Always check with your healthcare provider before taking any vitamins or supplements especially if you're breastfeeding.
Use a Gentle Comb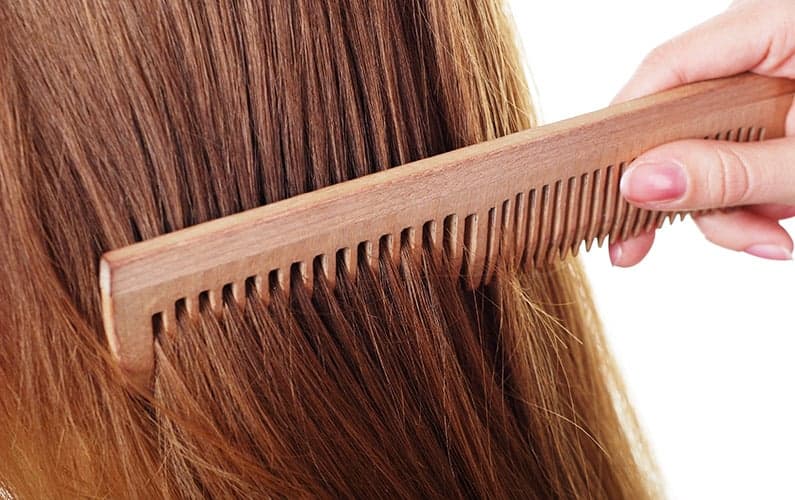 It's good if you choose to be gentle with your hair just for the sake of your hair. While there is no proper evidence to show that washing your hair can cause more hair loss, just being extra careful can actually help you a lot.
Be sure you use a good quality comb. Any anti-static wooden comb will be perfect in detangling wet hair without causing damage and breakage.
RELATED READ: How To Start Loving Your Postpartum Body
Try A Scalp Massage
Another thing you can do is scalp massages.
For this, you don't need to go to a professional salon to get it done.
You can do it yourself or ask your partner to massage your scalp to boost the blood flow.
It will help you with all the stress of daily chores and also help with the growth of your hair.
This is a budget-friendly yet amazing treatment for postpartum hair loss.
Hair Oiling For Postpartum Hair Loss
As mentioned above, you should massage your scalp to promote relaxation and hair growth.
You can invest in some good hair oils.
Castor oil is one of my favorites.
Castor oil is high in vitamin E and Omega-6, and it's traditionally been used as an aid for beautiful hair.
You can use castor oil to improve circulation and can use it once a week as a leave-in conditioner.
This is one of the best remedies for postpartum hair loss.
The good thing about castor oil is that it's easy to find and budget-friendly.
Hairstyles to Cover Up Postpartum Hair Loss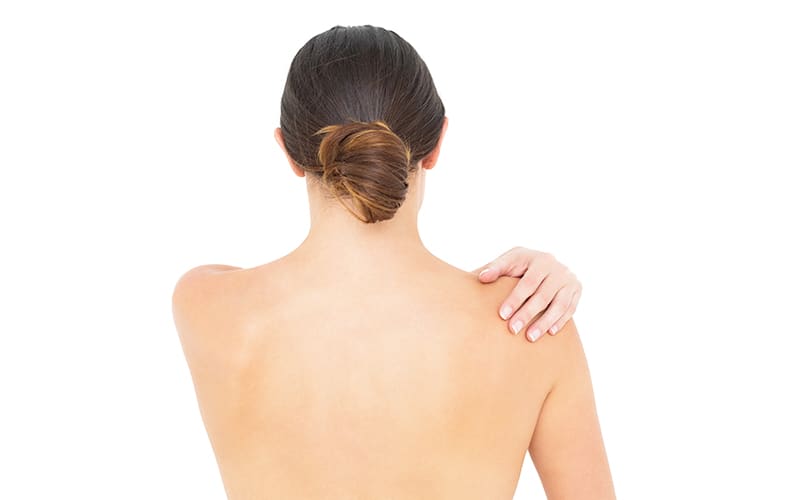 There are chances you won't be able to spend long hours styling your hair because you're busy with your baby.
Here is a good time to say goodbye to hairdryers, curlers, and straighteners.
You're already suffering from postpartum hair loss and you don't want to aggravate it by using those harsh styling tools.
Instead, try to search for some good hairstyles that will help conceal that hair loss make your hair look thicker.
Ask your hairstylist!
Some simple tricks of changing the way you part your hair or adding some accessories can also do the job!
Make Time To Relax
Being a mom is stressful, especially if this is your first baby.
You go from all having me time for yourself to adjusting yourself in finding time and parenting.
Having some quality time for yourself and a good night's sleep often is a thing of the past.
Well mama, even though you love your baby and want to do anything for him right now.
Having time for yourself is essential.
Not looking after yourself can be stressful for both you and your baby.
Try to get your partner on board and have some relaxation time even if it's just 30 minutes and enjoy a hot bath.
Don't forget those scalp massages mentioned earlier!
Give It Time
Postpartum hair loss is reversible, but it will likely take a while to get you're your gorgeous locks back.
Even though it's hard, you have no choice but to be patient.
In the meantime, you can try the quick-fixing techniques mentioned in this article.
While you wait for your hair to grow back, focus on how amazing your body is to bring another life into the world.
There may be some bad changes that happened postpartum but none can change the fact that you are amazing and you are doing an incredible job, mama!
You'll always be beautiful in your baby's eyes and for the ones who love you no matter what postpartum body changes you are experiencing.
They don't care at all how you look, they just know how you make them feel safe, loved, and happy.
I hope you found this post on postpartum hair loss helpful.
So, are you struggling with postpartum hair loss right now?
What other tips would you like to share with us from your experience?