JayDee Vykoukal is a writer, author, mom, and Doctor of Physical Therapy. She has been writing about everything motherhood and health-related since 2018, when her first daughter was born, and she wanted to stay home. She is also the author of Consistent Healthy Habits (found on Amazon).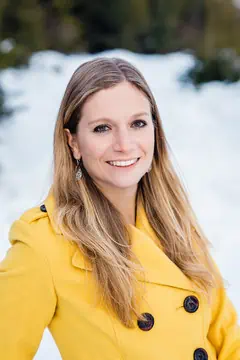 JayDee is passionate about helping others, particularly mothers, live their best lives. She encourages them to do what they love. For her, that involves getting outside in nature daily, staying active, exploring the world, working from home, and soaking up every moment with her family.
Other fun facts:
She is an avid traveler who has visited over 30 countries.
Her family enjoys camping trips and trips back to Czech to visit her in-laws during the summer months.
Jaydee's writing reflects her diverse passions for physical therapy, holistic health, travel, and parenting. She writes about everything from tips on injury prevention to fun places to visit around the globe with children in tow. Jaydee hopes to share her knowledge with others through her news articles, books, and blogs so they can live happier, more meaningful, and healthier lives.
ARE YOU READY FOR YOUR ADVENTURE THROUGH MOTHERHOOD?
Becoming a mom is one of those life experiences that's super exciting and overwhelming at the same time.
So, if you're walking around beaming at everyone excited to meet the tiny human who is sure to change your life (for the better!) but feel a bit panicked on the inside, know you're not alone.
A lot goes into being a mom, and honestly, I started writing for Mom Blog Life to help myself navigate this whole mommy thing.
As a mom of two girls and a physical therapist who now works from home – I hope we can support each other (it truly takes a village). Welcome mama!
You can follow JayDee on: